December seems to be a rather quiet affair on the arts and culture events front, but here's a list of programmes that might pique your interest in between the many parties and indulgent meals this holiday season:
1-4 December, 12+1 Penang Island Jazz Festival @ Bayview Beach Resort Hotel & Spa, Penang
After the rocking Northern Music Festival last month, our favourite foodie haven up north sees the year out on a high with the 12+1th edition of the Penang Island Jazz Festival. Featuring a string of local and international acts, headliners include Kim Oki Band, James Boyle Trio with Liyana Fizi and Bihzhu, as well as Vladmir Celkar Trio.
3-4 December, The Craft Affair @ The Boulevard, Publika
Co-organised by Craft Haven, The Artsy Craftsy and Ryl Designs, tune into your crafty side this weekend and join in on the creative workshops and make & take sessions happening at The Craft Affair, and maybe bring home a handmade gift or two - Christmas is around the corner after all.
8 December, Cinema a la Carte @ French Feast, KL, 6.45pm
Bringing good food and great cinematography under one roof, Cinema a la Carte combines the best of the two arts with a unique gastronomic experience, where a meal is curated to reflect the scenes and sentiments within the film screened (read about our experience here) - talk about a movie night like no other. The culinary film festival closes out with historical-drama film Vatel at French Feast.
Tickets are priced at RM270. Proceeds will go to The Lost Food Project. For more information, visit their Facebook page or click here to get in touch. 


Source: http://www.buro247.my/lifestyle/food-and-drink/cinema-a-la-carte-culinary-film-festival.html
10 December, Film Screening: The Mask You Live In @ MCCHR Pusat Rakyat LB, 7-9pm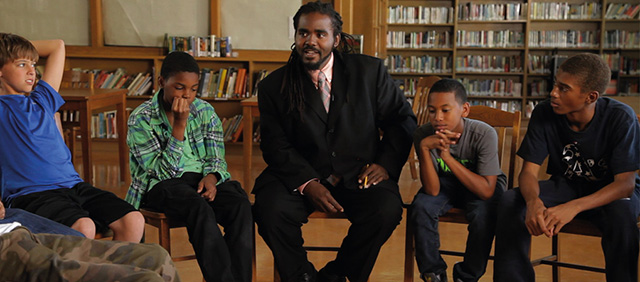 The Mask You Live follows a group of boys and young men as they struggle to stay true to themselves while negotiating gender stereotypes.Organised by the Campaign for Equality and Human Rights Initiative, this film screening takes us down the road less taken and explores how our culture's narrow definition of masculinity is harming boys, men and society at large.
10-11 December, Much Ado About Shakespeare @ KLPAC
Explore man's core emotional feelings - pleasure, anger, sorrow and joy - with the KLPAC Symphonic Band in Much Ado About Shakespeare, where a repertoire of works inspired by the playwright will be played. The programme includes 'Selections from Kiss me Kate' and 'Gaulimaufry' by Woolfenden.
12-13 December, Ho! Ho! Holiday Pops @ Petronas Philharmonic Hall, 8.30pm
A joint performance by the MPO and MPYO, this Pops programme is conducted by rising French star Julie Desbordes, who will lead the orchestra in joyful music evocative of the holiday season, such as Leroy Anderson's ' Sleigh Ride' and 'A Christmas Festival', as well as Gershwin's 'An American in Paris'.
13 December, Feedback Open Mic @ The Bee, Jaya One, 8-11pm
Off the back of their 11th anniversary show, Moonshine continues providing a platform for local gems with their staple Feedback open mic at The Bee. Featured acts for this show include Rendy Pandugo and Anne-marie Choon, with slots to be filled by budding musicians. Feel free to pop by, whether you are looking to perform or kick back to an evening of acoustic music.
31 December-1 January 2017, Fuyoh! Collectors Market @ Publika

Over 60 vendors are to set up shop at the Fuyoh! Collectors Market. Collector or not, browsing through the selection of antiques, vintage items, toys, records, music memorabilia and more at the event will definitely make for a fun afternoon.