Odds are most of us aren't completely au fait with the concepts of ethical fashion and conscious consumption. Most of us probably don't—in our daily lives—think about that connection between what we purchase, consume, wear and how it materializes before us. Sustainable fashion in the hand-spun threadprints of Gandhi weaving his own cloth just isn't practical or even remotely desirable in the eyes of the fashionista. In the feverish frenzy to be on-trend, no, ahead of the trends; envied and instagrammable—what is the non-monetary price we pay?
Her issue with conventional fashion is
the culture of never ending consumption.
Sasibai Kimis, lover of exquisite textures and textiles—with her deep admiration for that structured and stitched with skill and craft-unwittingly asked and answered this question along her circuitous life's journey. Her labour of passion culminated in the registered birth of her award-winning social enterprise—Earth Heir—on February 14, 2013. A love child indeed; borne of the marriage between her towering Wharton and Cambridge education in finance and development respectively, and her idealism, her faith. Her personal mission was and remains helping artisans of traditional crafts practise a sustainable living in ways that respect all people and this fragile world that we have inherited, live in and will pass on collectively.
I met Sasi early one morning for our date-a shared enthusiasm for hiking in the secret green lungs still found within our city limits with the reward of a thosai breakfast after. We settle upon Bukit Kembara, a forest reserve nestled within one of the gracious older neighbourhoods of Ampang and home to a magnificent abandoned dam. Chaperoned by her imperious canine companion Duke, we trekked, occasionally tripped and ceaselessly talked…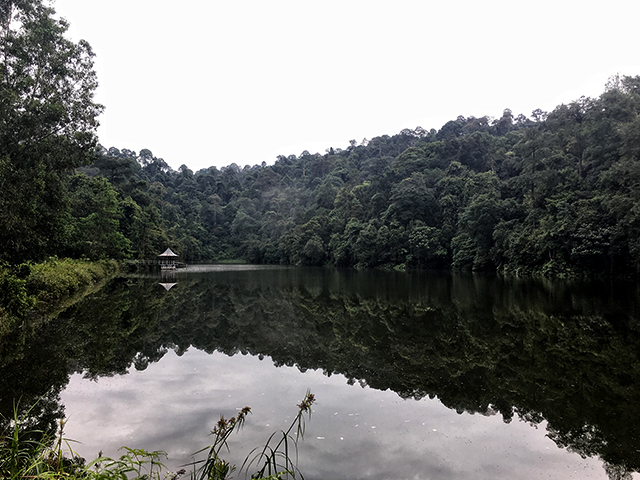 Sasi is engaging and direct. There is a quiet but bold intelligence that was evident from the first time I'd heard her speak at a Women's Empowerment talk at the Georgetown Festival last year. She tells me about her grandparents who came to Malaysia seeking a better life. How, being illiterate, their eldest son born during the Japanese occupation was named by the officer who registered his birth. Hence the Japanese name Kimis that Sasi exotically inherited. She tells me about the abject poverty in Tamil Nadu that they left, that she visited as a child in shock and gratitude for her comfortable middle-class Malaysian life. How the experience left her knowing, post her Ivy League education and subsequent training with the (pre-2008) financial giant Lehman Brothers in NYC, that she wanted more out of life than inhabiting a lucrative but highly pressurized financial bubble. That her life unleashed would involve helping those she had seen living on the periphery of society. The silent. The ignored. Those inadmissible to economic systems.
In the feverish frenzy to be on-trend, no, ahead of the trends; envied and instagrammable—what is the non-monetary price we pay?
The privileged have their privileges after all and she had the daunting luxury of exploring her options. Work experiences in both the corporate sector and that with non-profit organisations beckoned in London, Accra and Kuala Lumpur with a period of soul-searching in Hawaii and Cambodia. Yes, pretty alluring options for an adventurous girl with a peripatetic soul. It was in Cambodia that she fell in love with the weight and hues of Cambodian silks. A love that was counterbalanced by her horror of the terrible work conditions endured and pitiful remuneration received by the silk-weavers themselves. She fervently bought up all the silk products she could carry, to sell to friends and family back home in KL. And thus this Wharton/Cambridge alumnus quickly became a familiar fixture at fairs and pop-up venues around town.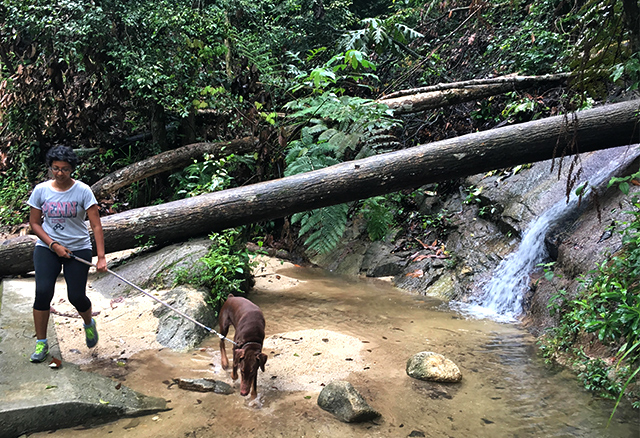 Her financial acuity kicked in though and combined with her distinct lack of talent in over the counter sales, she sought a meeting with the much-respected impact-investor Dato' Dr. Kim Tan. It was him that counseled Sasi to cross the Rubicon and commit to her support for traditional craftsmanship. That to make a tangible difference in the lives of these artisans she would have to run her venture into the retail world as an actual business. The artisans would have to be moved into a formal economy, where they would pay taxes and contribute to society. "Only then do you build up their community and country."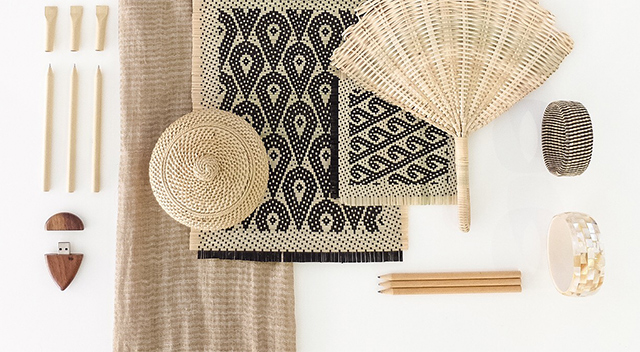 In 2015 Earth Heir won the British Council Social Enterprise Award. Sasi was accepted as an Eisenhower Fellow for the Women's Leadership Programme in the USA as well being named one of Wharton's Top 40 under 40 Award Winners.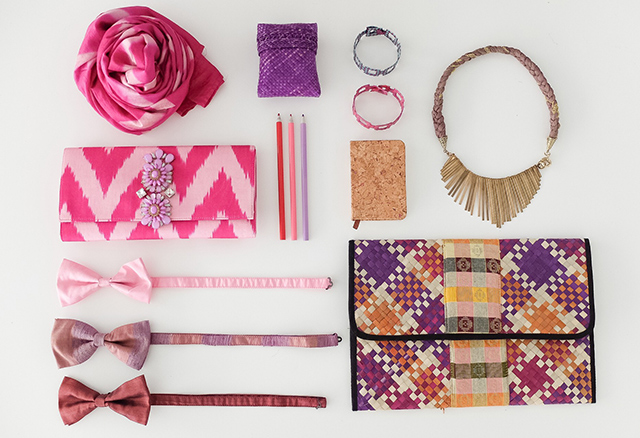 Their showroom space today houses exquisitely handcrafted luxurious pieces from around the world but with a special significance on Malaysian crafts. There are items of wood, bronze and silver; merchandise of woven textiles and mengkuang leaf, rattan and the ribu-ribu vine. Sasi has harnessed rare pockets of artistic heritage ranging from the Peranakan cultures to the Iban, Kenyah and Mah Meri tribes. There are still silks from Cambodia and beads from Ghana, with the emphasis always being a creation by master craftspersons carrying on the disappearing traditions of their forebears. They advocate fair payment and ethical partnerships with the craftspersons themselves, helping to create more sustainable livelihoods. They fully commit to always seeking the best practices that respect nature and the environment.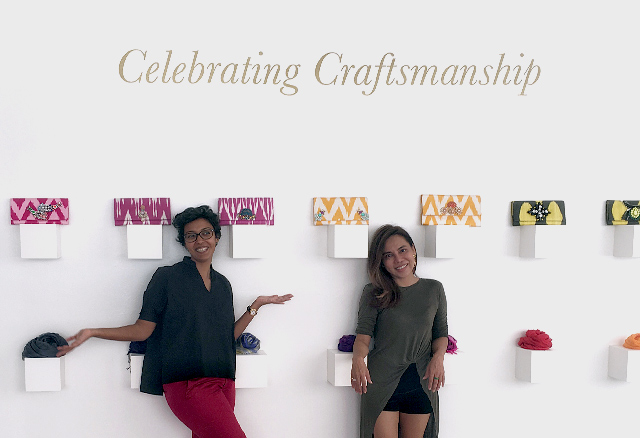 As Sasi Kimis continues her crusade in elevating the humble to haute; with a vision to the future in eye-catching style, she would like to see Earth Heir epitomizing timeless pieces that last. Her issue with conventional fashion is the culture of never ending consumption. But fashion needn't necessarily endorse form over function. Fashion displays great taste and talent and satisfies that fundamentally simple desire to look good. So, perhaps fashion can yet be a tool for change. We just need to tell its story, its history, its culture and its new lease in contemporary life.
Discover more about Sasibai Kimis and her crusade at www.earthheir.com. Earth Heir is located at 102, First Floor, Lorong Mamanda 2, Ampang, 68000 Kuala Lumpur and can be contacted at 013-211 7994.
Related stories:
Women of the world raise your right hand
| | |
| --- | --- |
| SHARE THE STORY | |
| Explore More | |