Tony Eusoff finds out that the grass is not always greener of the other side (of the border)
It's  the 5th day of Christmas and in lieu of 5 golden rings, I'm lunching with Tony Eusoff at his restaurant of choice on the familiar grazing grounds of Bangsar. Clad in a black  polo top with his tribal Bidayuh tattoos just visible, the Catholic Boy is turkey & cranberry sauce-ed out by endless Yuletide celebrations so Nasi Padang it is.  The kaki lima our table is parked on is buzzing with urban animation and every 20 minutes or so, we stop mid-meaningful conversation because someone will stop by to say hi to Tony, shriek, make plans for later that week, the new year, air kiss noisily, give him a hug.
"So do you get recognised a lot round here Tony?"
 Megawatt movie star smile "Sometimes."
In the gossip-soaked society that circles KL, news that Tony Eusoff , actor in Sepi, P. Ramlee The Musical, La Cage Aux Folle (but more of this later), singer, and beau to Rosana Musa, younger daughter of Tun Musa Hitam—our most-visible deputy premier during the Mahathir era—was detained across the border with our austere southern neighbour with a miniscule but legally significant 4gm of marijuana, spread like the recent Christmas flu virus. Everyone had an increasingly virulent version of it. From Elnett-armoured Datin Seris clutching their pearls to millennials dangling reefers—the whole spectrum of rhetoric was rehashed (yes pun intended).
"What was he thinking? Who does that? At least it wasn't in Bangkok. Or Bali. Prison there? Shudder. They wouldn't have jailed him for just 4gms of weed there. Eye-roll. And everywhere else, there's a move to legalise weed. It's ridiculous. He was stupid. He was careless. He broke the law. It's still the law. Well, it wouldn't have happened in KL. We have a different rhythm here. It's called humanity. It's called corruption. You know there are more deaths caused by alcohol consumption and that's legal. Unless you're Muslim. Sighhh... Cheers darling. Baca bismillah dulu."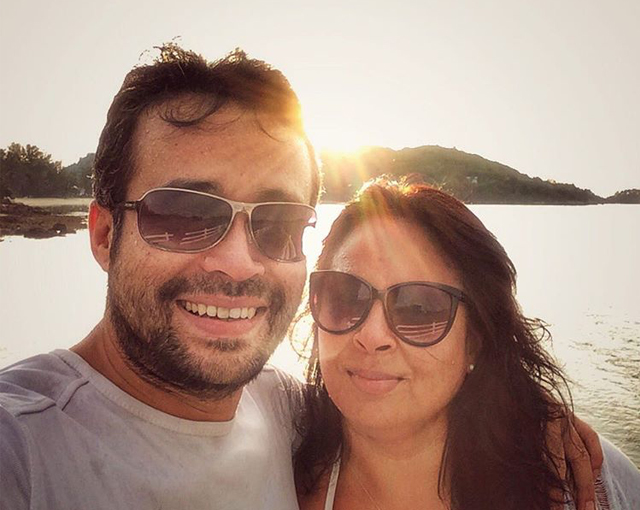 La Cage Aux Folles
Tony is philosophical about his five month 'sabbatical' at the Admiralty West in Singapore. He was originally sentenced to eight months detention but was released early for good behaviour. "Singapore is tough on everyone. I broke the law and I paid the price. I only have myself to blame." It wasn't a low-security facility and the inmates cut across the criminal justice system from hardened criminals in for murder to white-collar offenders. Affable by nature, Tony had never even been in a brawl prior to this so considerable acting chops were employed upon entry into this twilight world of  incarceration.
"So do you get recognised a lot round here Tony?" 
Megawatt movie star smile 
"Sometimes."
Look confident. Walk without fear. Individual prison dorms housed 16-20 inmates, each allotted 'a space' on a continuous bunk that ran the length of the cell. There was a television with pre-recorded programmes and a toilet visible to all within the cell which they tenanted for 23 hours every week day. They had 15 minutes a day for communal showers and exercise sessions lasted 45 minutes, Mondays to Fridays. Public holidays, rainy days and weekends this privilege was withheld, so inmates were cell-bound around the clock bar the 15-minute-shower hall pass. Toothbrushes were flimsy, pens were wobbly and all chicken was deboned. Privacy and dignity were jettisoned in that neverland beyond the barbed wire. Desolation his constant companion, he read 50 books in five months and used his 20-minute glass-fronted visits from Rosana fortnightly as a countdown to liberty. Five months, 10 visits. One down, nine to go.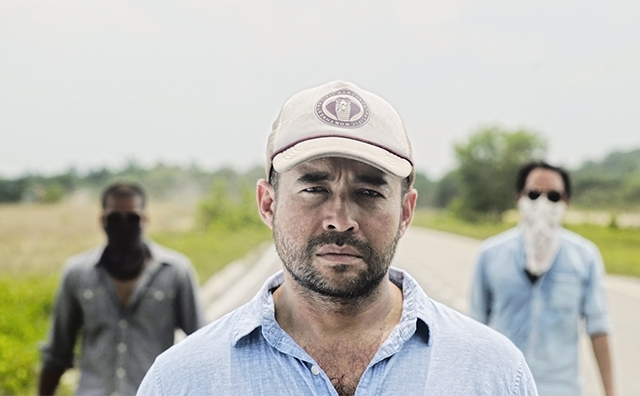 Three Months On from his October 1st release date, and Tony is exhaling slowly. He is introspective and observant, and hugely appreciative of life in totality. He doesn't sweat the little stuff, values genuine human connection and has just possibly mastered delayed gratification. His two-night singing comeback performance at Bobo's in November sold-out solidly. He's filmed a short movie called Marathon with Sue Lankaster; both of them playing, ironically, hard-nosed, bad-assed security personnel, completely belying what Sue describes as his "decent, gentle energy". He's passionate about his craft, disciplined and prepared, and I just really enjoyed working with him," she continues.
Currently working in a fantastical Chinese TV drama written by Moo Keh Siew entitled A Beautiful World, Tony plays a paraplegic of non-determinate ethnicity who speaks Mandarin. "I went to a Chinese primary school in Sarawak." Of course you did. Jo Kukathas plays his, uhm, pet canary (don't you just really want to watch this now?) and had this to say about him, "Tony is a funny, irreverent and lovely person on and off camera. I've been wanting to work with him since we first did some gigs together many years ago. In the drama I'm doing now, he plays mean, angry and surly really well but off camera he is the smiliest, kindest person imaginable."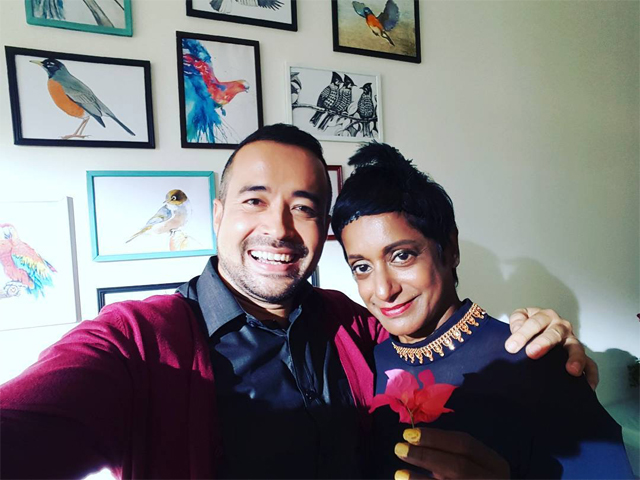 Full-frontal Confession
Tony: "So if I could've given myself some advice on March 11th 2016, it would be—check your luggage and empty your pockets maybe?"
Me: "And you were detained at the Singapore border on March 12th. So if you could, what would you now have said to yourself on March 13th?"
Tony: "See? I told ya!"
Grins.
Related stories:
The truly brilliant thing about 'Every Brilliant Thing'