Adele One Night Only premiered in Malaysia on Sunday night. The exciting concert special which was filmed in the beautiful Griffith Observatory in Los Angeles, U.S.A., featured the singer-songwriter performing an array of chart-toppers from her previous albums as well as four songs from her new studio album 30, which was released just Friday. Attended by other stars like Lizzo, Selena Gomez, and Melissa McCarthy, the concert was also the first time Adele's son, Angelo, saw her perform live.
The TV special included yet another highlight: a sit-down interview with none other than Oprah Winfrey. Held in the same rose garden in which Oprah interviewed Prince Harry and Meghan Markle earlier this year in March, Adele opened up about her new album, her love life, body image and more. Emotional and honest, the interview was the perfect way to round up a weekend of streaming 30 and getting deep into our feelings. Missed the interview? Here's what we learnt about Adele in her conversation with Oprah.
1) Adele felt guilty about her divorce
In the interview with Oprah, Adele disclosed that her split from ex-husband Simon Konecki left her with feelings of disappointment for both herself and her son.
"I've been obsessed with a nuclear family my whole life because I never came from one," Adele said, explaining the reasons behind her feelings of embarrassment following the collapse of her marriage. She revealed that her moment of epiphany came as she was doing a magazine quiz with friends. The question "what's something that no one would ever know about you?" prompted her to admit out loud: "I'm really not happy. I'm not living, I'm just plodding along." The star said this was extremely shocking to her friends, who had assumed she was content with her life and marriage. It was at this point that she realised something had to change.
Adele and Simon Konecki had been together for eight years and the couple's split was officially announced in September 2019. In the interview, Adele told Oprah that her feelings of guilt and embarrassment came from the sense that the divorce meant she had scorned the idea of marriage. "(It was) almost like I disrespected it by getting married and then divorced so quickly. I'm embarrassed because it was so quick," she said regretfully.
2) She believes her ex-husband saved her life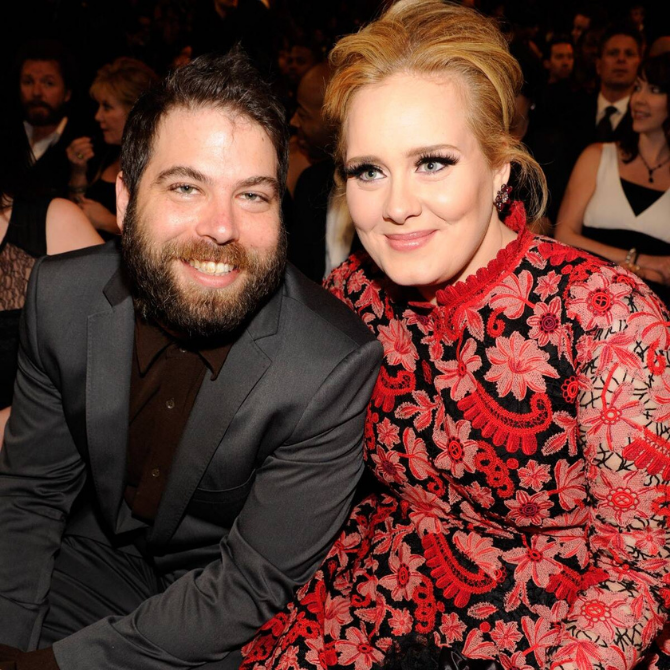 As sad as it sounds, divorce does not always mean that everything has gone bad. While no longer in love with Konecki, Adele still holds her ex-husband in high regard, stating that it was his entrance into her life that prevented her from going down a potentially self-destructive path and that she still trusts him with her life.
"And he came in and was the most stable person I'd ever had in my life up until that point," Adele said, emphasising the positive influence Konecki had on her when she was younger and in a volatile stage in life. She expressed how grateful she was for Konecki and her son: "I feel like him and Angelo were angels sent to me, that's how I feel."
Adele and Konecki continue to live opposite each other in Los Angeles, where they co-parent their nine-year-old son.
3) She started exercising as a way to manage her anxiety
When pictures of Adele with a lean and toned frame went viral across social media two years ago, there was much Internet buzz and speculation over her new image. Adele told Oprah that the exercise regime she adopted was mainly for her to gain better control over the anxiety that was taking over her life. She opened up about how she suffered from debilitating anxiety attacks in the wake of her divorce: "They paralysed me completely, and made me so confused because I wouldn't be able to have any control over my body."
View this post on Instagram
However, despite the varying opinions and comments on the Internet regarding her body, Adele stated that none of it bothers her. Oprah brought up her own experience with a publicly observed weight loss, and how many voiced out feelings of "abandonment" and "dismay", an experience which Adele quickly related to. "I'm not shocked or even fazed by it because my body has been objectified my entire career," the singer replied. "I'm either too big or too small; I'm either hot or I'm not."
Adele added a positive note on how she's loved her body through the years regardless of how she looked or how the media has tried to criticise it. "I was body-positive then and I'm body-positive now," she affirmed.
4) She reconciled with her estranged father
Adele's father, Marc Evans, was briefly brought up in the interview. In her conversation with Oprah, the singer divulged the details of her reconciliation with her father who suffered from alcoholism and who had left her family when she was a child. She described the absence of a father's presence in her early years as the "biggest wound" she suffered in childhood.
When Evans became gravely ill, father and daughter reunited. He confessed that he had only ever listened to his daughter's first song, Hometown Glory, and that he never played any of her music after as it was too painful an experience. Before Evans' passing in April, Adele played her new album for him over Zoom, which was a moving experience for both. "His favourites were all of my favourites, which was amazing," Adele told Oprah, adding that "it was very, very healing". "When he died, it was literally like the wound closed up."
5) The breakthrough in her relationship with Rich Paul
One of the more light-hearted moments in the interview happened when Oprah insisted on knowing more about Adele's new relationship with sports "super agent" Rich Paul, who represents the likes of LeBron James and other NBA superstars. "I'm blushing!" Adele exclaimed, but as the conversation continued, a meaningful story of self-love and emotional discovery unfolded.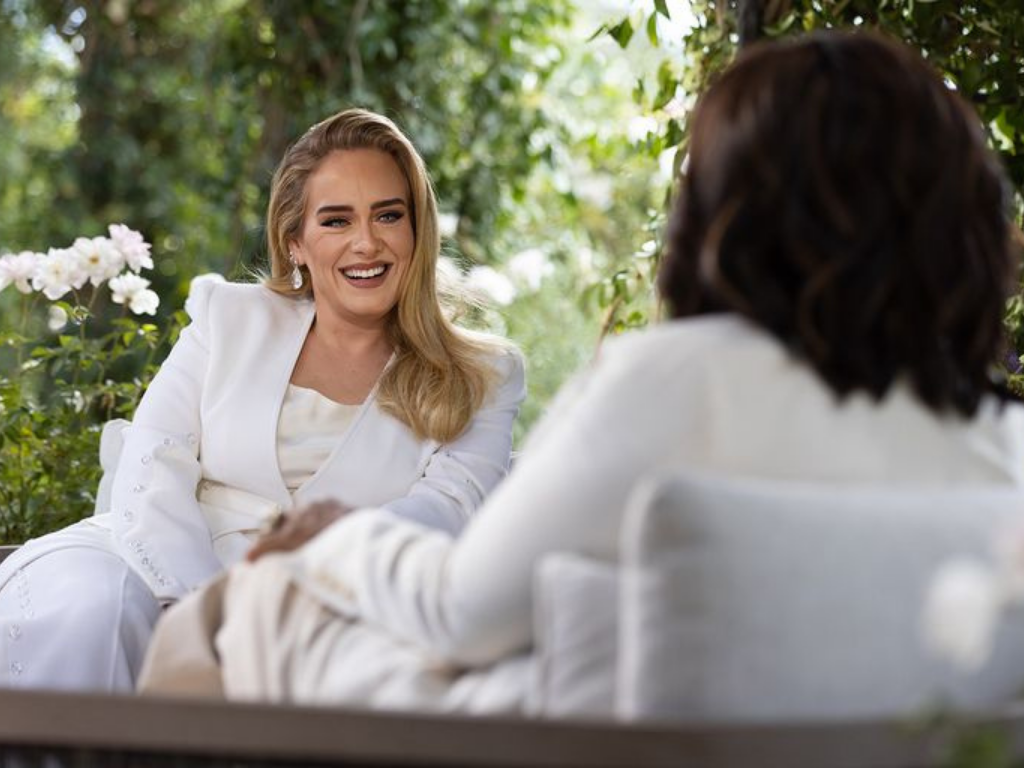 Adele described her relationship with Paul as the first time she's loved herself and "been open to loving and being loved by someone else". The couple first met at a birthday party two years ago, and went public with their relationship earlier this year. When asked what drew her to Paul, Adele said: "He's just hilarious. Oh, he's so funny, he's hilarious, yeah. And very smart. You know, he's very, very smart. It's quite incredible watching him do what he does. And just the easiness of it."
6) 30 is dedicated to her son Angelo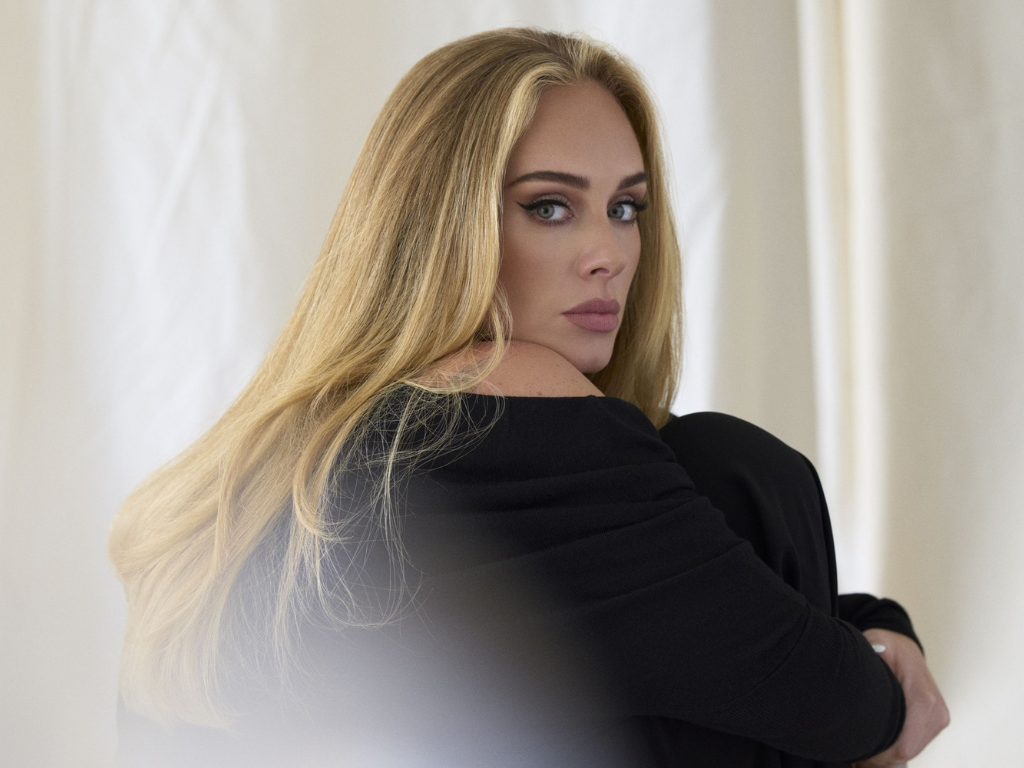 While it is known that her new album is about divorce, Adele made it clear that the person to whom the message of 30 is intended for is her son. She said that explaining her divorce to Angelo was a struggle and that there were "so many answers" she didn't have for why she was no longer in love with his father, Simon Konecki.
Adele voiced to Oprah the possibility of Angelo being furious with her when he's older, for disrupting his life with the divorce while in pursuit of her own happiness. 30 is Adele's attempt to show him who his mother is, at this stage of her life. She said: "The whole album is not about him, it's about me and I just wanted for him to hear me talking madly deeply about who I am and how I feel."
Adele was extremely candid with her feelings on the matter, expressing how difficult explaining divorce to one's children can be and the part her new album has in her effort to open up to her son. "I don't know if I'll ever be able to have that conversation with him in real life, so therefore he can go and listen to it (the album)," she said.
READ: (Un)popular opinion: Are the praises for Adele's new look considered fat-phobic?