Culture
Exclusive: Maximillian talks about the heartbreaks and epiphanies that shape his introspective music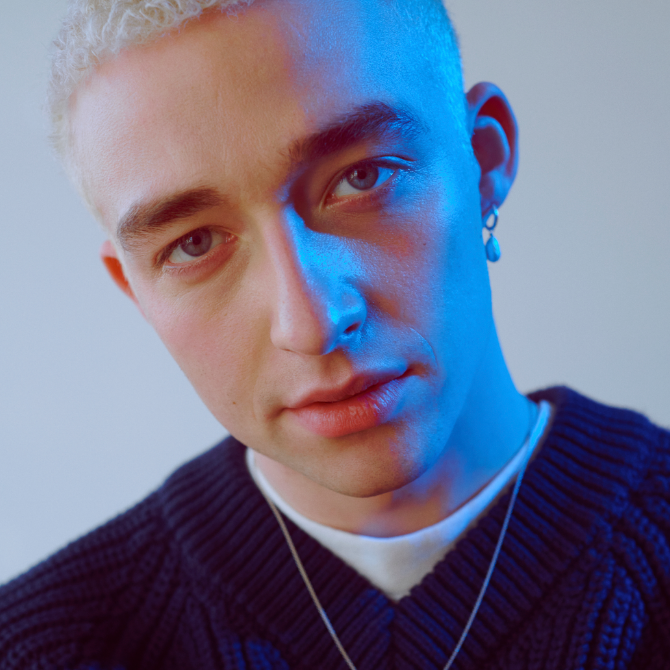 Copenhagen-based Maximillian has gone from strength to strength. His deeply honest and introspective breakout single, 'Beautiful Scars', has amassed over 99 million streams on Spotify since its release in 2019. The singer-songwriter followed up this early success with a string of music that is similarly intimate and inventive, finding resonance in particular with young listeners in Southeast Asia.
After growing his devoted fanbase with the EP Still Alive in 2020, the 23-year-old released his much-anticipated full-length debut album, Too Young, at the end of this October. In a chat with him over Zoom, Maximillian—an exuberant and self-confessed extrovert—shared with us about his creative process, the inspiration and drive behind his songs, as well as what fans can look forward to as he grows musically.
How would you describe your music, and where do you derive your inspiration?
Maximillian: "My music is really honest. I tend to write songs and lyrics from personal experiences and emotions—basically, relationships. For the most part, I'm trying to put my experiences on a piece of paper and make that into something. I think I gather a lot of inspiration from doing regular day-to-day stuff like hanging out with my friends and my girlfriend, or even cleaning up and stuff like that."
Out of all the songs in your album 'Too Young', which song was the most challenging to write?
Maximillian: "I think it was probably the song called 'Too Young' cause I wrote it during a heartbreak—it was so recent that I wanted (to express) the true essence of heartbreak and dive into all the sad thoughts you go through. Emotionally, it was the hardest one for me in terms of love. Personal stuff is also turned around in 'Letters' and 'Mirror', which are more inverted to me and to my best friend."
Do you resonate more with songs about heartbreak?
Maximillian: "I'm 23 [his birthday was on 12 November] and relationships and love are probably what I know best at the moment. As I'm growing, I'm starting to think about things and notice them in different ways. I like the challenge of writing something that's not a love song or about a relationship. But if I want to be creative and have fun while doing it, I think writing a love song is probably the easy path."
What is your favourite song of all time and your favourite genre of music?
Maximillian: "That's a difficult question—there is one song that really has a special place in my heart and it's Pink Floyd's 'Another Brick in the Wall' 'cause that was the song I heard when I was a kid. I'm still a kid but when I was only 13, my dad took me to a Pink Floyd concert in Copenhagen. I was in a really bad place in my life and didn't do well in anything. When I heard that song and saw the stage and everything was so bombastic, I realised I wanted to do music instead of being this non-functional kid who didn't want to do anything. So, that song I will always remember. My favourite genre of music is probably pop."
View this post on Instagram
Growing up in Copenhagen, what genre of music did you listen to the most? Would you say American pop culture has played a significant role in your music?
Maximillian: "I think for me, growing up, it was pop music. I loved listening to my mum's Micheal Jackson collection—it was a big red CD box with all the albums in it. I think I listened to a lot of music from the American culture as well. I've never listened to much Danish music, to be honest; it's never really been a thing for me but there are some hidden gems."
Who are your favourite artists and what do you love about them?
Maximillian: "I love Justin Bieber, I think he is incredible. I'm really starting to like Kid Leroy, and I have a thing for James Blake and Billie Eilish—and I really like Blackbear and Frank Ocean too. It's kind of messy."
View this post on Instagram
What is it about them or their music that resonates with you?
Maximillian: "Well, as an example, I love how James Blake plays with the sounds. He has this synthesizer machine that he turns on when he starts recording and singing. I think he always, always connects with the creative process. It's kind of strange but also kind of nice; it's weird."
What is your thought process like when writing a song?
Maximillian: "It depends on what song I'm writing. If it's something that I've started from home, it just means I've been sitting by my piano, writing lyrics and melodies. But if I go to the studio with someone who I haven't worked with before, we would start a vibe and produce something. At some point, the melodies just start flowing, and I go to the microphone and start recording. We also sit down to talk about what the song can be about. Sometimes, I have to be honest, I don't know what I want to write about—it's just a process and suddenly, while I'm doing the session, I get an epiphany like "oh that's it!" and the song writes itself."
View this post on Instagram
You collaborated with Filipino singer-songwriter Moira Dela Torre for 'Beautiful Scars'. How did you feel about this experience?
Maximillian: "It was really nice 'cause 'Beautiful Scars' is a song I wrote in 2018 that was just in my Dropbox folder for a year—and then we released the song. It got some traction at home but I never thought it would be something people would resonate with and in March 2020, the song just blew up. Getting to work with someone as talented as Moira, who's on the other side of the planet, is just a crazy feeling—also, that my first collaboration would be with someone who lives there [the Philippines] and she's so sweet! It was just a really good experience."
What's something you want to create for your
| | |
| --- | --- |
| SHARE THE STORY | |
| Explore More | |