A righteous move on Skrein's part, and a statement against whitewashing in the movie industry
Just over a week ago, it was announced that Ed Skrein (GoT, Deadpool) was to play Major Ben Daimio in the upcoming Hellboy reboot. That piece of news definitely raised eyebrows—Daimio, a member of the B.P.R.D., is depicted as a Japanese American whose grandmother was a Japanese Imperial assassin in the Mike Mignola comic books.
It was another case of whitewashing in the making, before Skrein decided to withdraw from the film "so the role can be cast appropriately". He posted the following statement on social media:

We commend Skrein on his move, and we hope it makes a difference, too.
This was not the first instance of whitewashing in recent years: Scarlett Johannson played Japanese manga character Major in Ghost In The Shell, and Emma Stone was cast as an Eurasian Hawaiian in Aloha, just to name a few. Actors sometimes express regret of being miscast, but it typically happens only after the production, which is what makes Skrein's decision to leave Hellboy so important—it's a bold statement against whitewashing.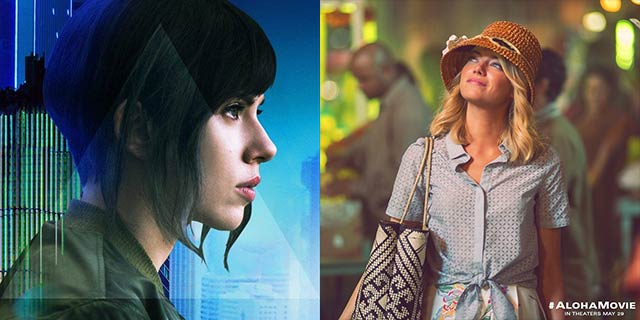 His decision rightfully drew praise from the industry. "My gut reaction when I read [his statement] was, 'Wow, that's a brave move,' because I'm sure that was a role he really wanted and fought for," says casting director Lucinda Syson, who recently worked on films like The Transporter Refueled and Wonder Woman. "Now, I think everyone's had a wake-up call... This discussion is an incredibly healthy one, and I think it's long overdue."
"He's going to be remembered for authentic representation on screen," says casting director and head of the Casting Society of America's diversity committee Russell Boast. "I think his decision will resonate with many actors who have never thought about standing up and saying they don't want to be a part of this whitewashing game that's being played."
In other film-related news...
What we know about 'Avengers: The Infinity War' so far
What if Wes Anderson made S'mores? It might look something like this
Watch: The trailer for the star-studded remake of 'Murder on the Orient Express'