Film, TV + Theatre
Review: Episode one of 'Nevertheless' on Netflix—is it as heart fluttering (and sexy) as the trailer?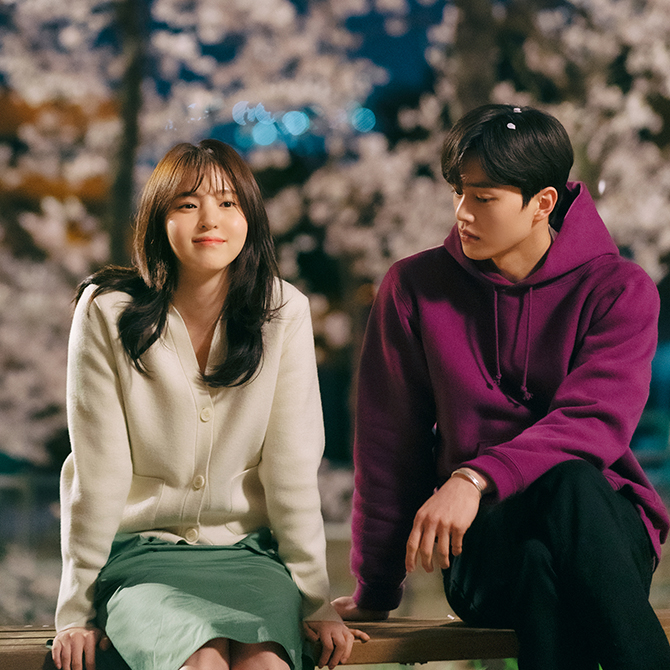 Hyper realistic: Two words not often associated with K-dramas, let alone those in the romance genre. Nevertheless (excuse the terribly irresistible pun), here we are with a show that portrays the realities of dating among undergraduates exploring what it means to love and be loved.
Based on a webtoon of the same name, Nevertheless is a 10-episode series with one episode airing every Sunday at 12am on Netflix. In South Korea, it also airs on JTBC, a pay television network able to circumvent the conservative norms of national television networks. This gives Nevertheless the metaphorical wings to delve into some common but scandalous (and therefore, taboo) topics in modern relationships—most notably, hookups and friends with benefits.
How it begins
Episode one opens with our female lead, Yoo Na-bi (Han So-hee), walking merrily through the snow with a bouquet in hand. When she arrives at her destination, an art show, Na-bi gets a rude shock when it sinks in that she's the subject of her boyfriend's erotic sculpture. She's further humiliated when he calls out to her across the room, making it clear to everyone present that her name is the same as that of his artwork.
However, her much-older boyfriend—who we learnt was her art teacher—brushes off her concerns and tells her she's overreacting. "I was confused about boundaries," Na-bi muses in retrospect. She comes to realise that not only is her boyfriend a manipulative and controlling jerk, he's also been cheating on her.
---
"Love: It gets trampled on and helplessly melts away. It's nothing. My relationship ended like that too."—Yoo Na-bi
---
Thus, Na-bi moves on, jaded by her first brush with love. Being young and naive innocent-minded, it's off the frying pan and into the fire for our girl when she crosses paths with the handsome Park Jae-eon (Song Kang). Their attraction is instant and mutual, with Jae-eon disclosing that he likes butterflies. He's even got a tattoo to show for it. In Korean, Na-bi's name sounds the same as "butterfly", leaving her guessing as to whether he means it literally or figuratively. But, things don't go as planned when Na-bi overhears Jae-eon in a phone conversation too intimate to be between just friends.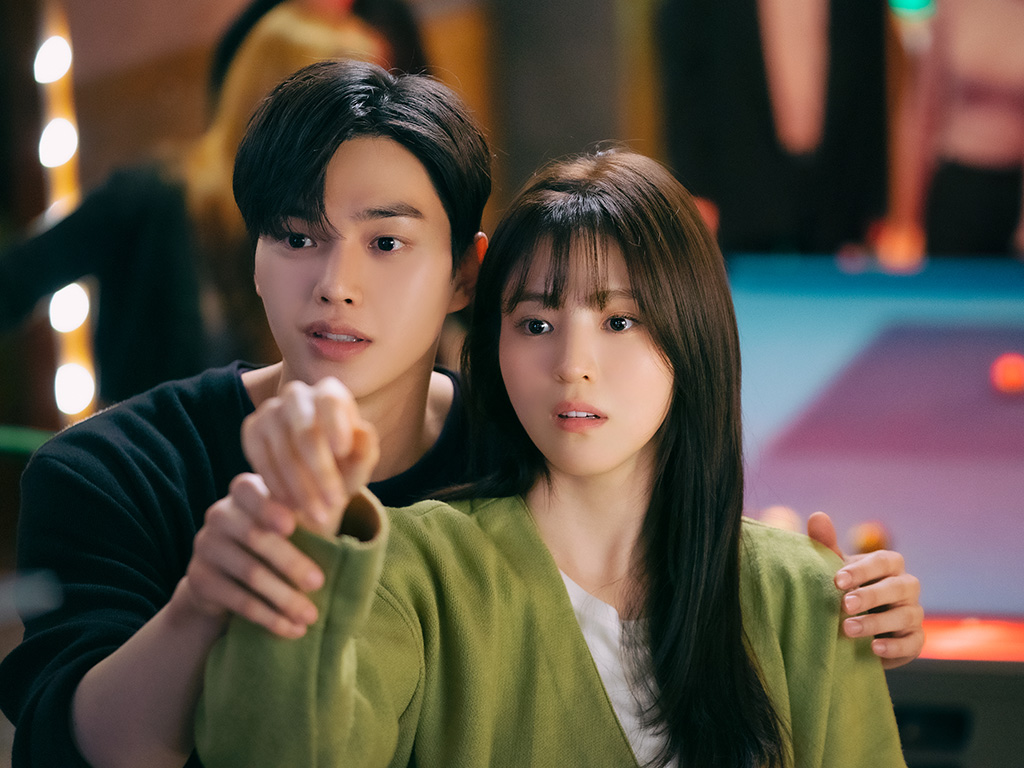 Though Na-bi and Jae-eon first meet—and flirt—as strangers, they soon learn they're both sculpture majors at the same university, albeit in different years. Despite Jae-eon's many behavioural red flags that Na-bi picks up on while they're getting to know each other, she can't seem to shake off her attraction to him.
Stream it or skip it?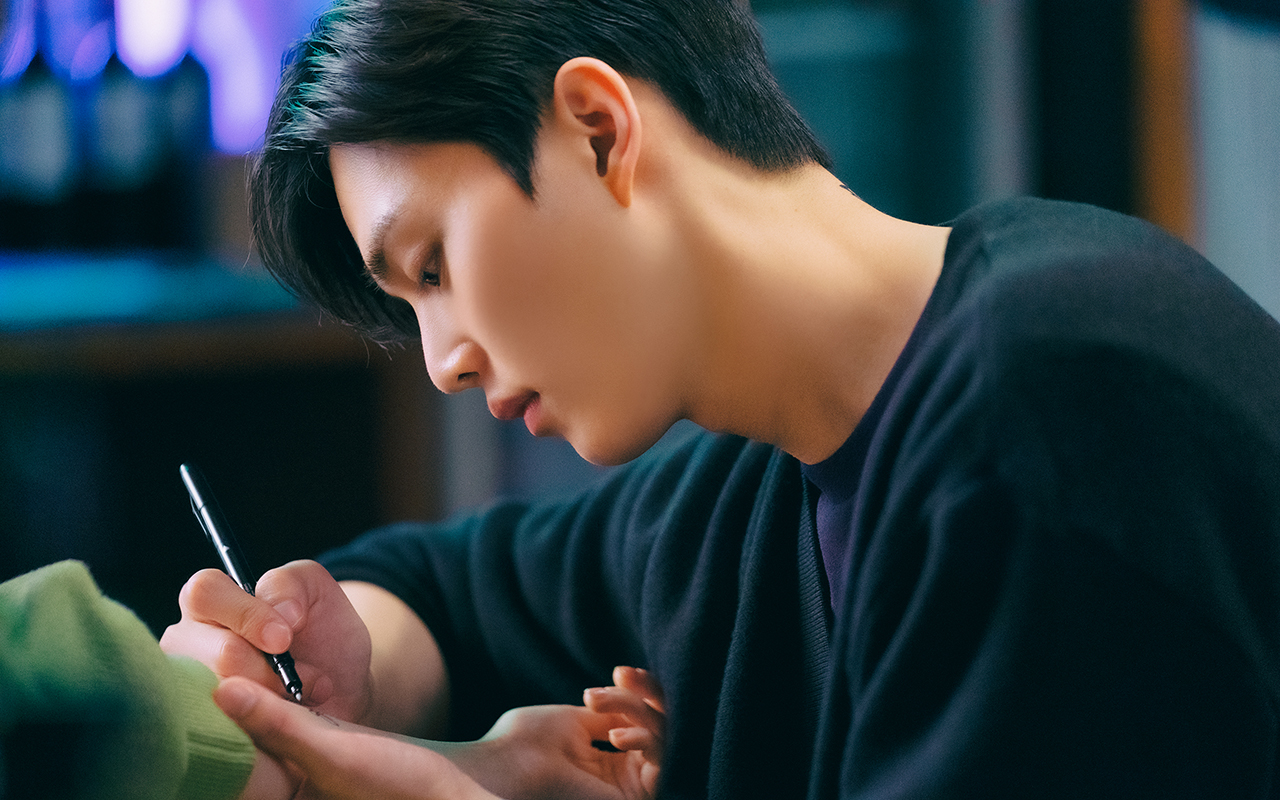 Going by the first episode, I'd say stream it to see if Nevertheless gives you butterflies. With the sweetness comes a sense of suspense (will they or won't they?), intermingled with foreboding (uh-oh, he's not gonna be good for her). The good-looking cast also helps with making Na-bi's attraction to Jae-eon seem relatable.
Close-ups of Song Kang's sultry glances and cheeky smiles set the heart aflutter, giving viewers a feel of the effect his character has on Na-bi. As for Han So-hee, she manages to evoke empathy in her portrayal of Na-bi's wide-eyed innocence and free-spirited nature. You'll want to root for Na-bi while also itching to reach into the screen and shake her out of the thrall she's in. If anything, she reminded me a little too much of myself at her age to feel truly exasperated.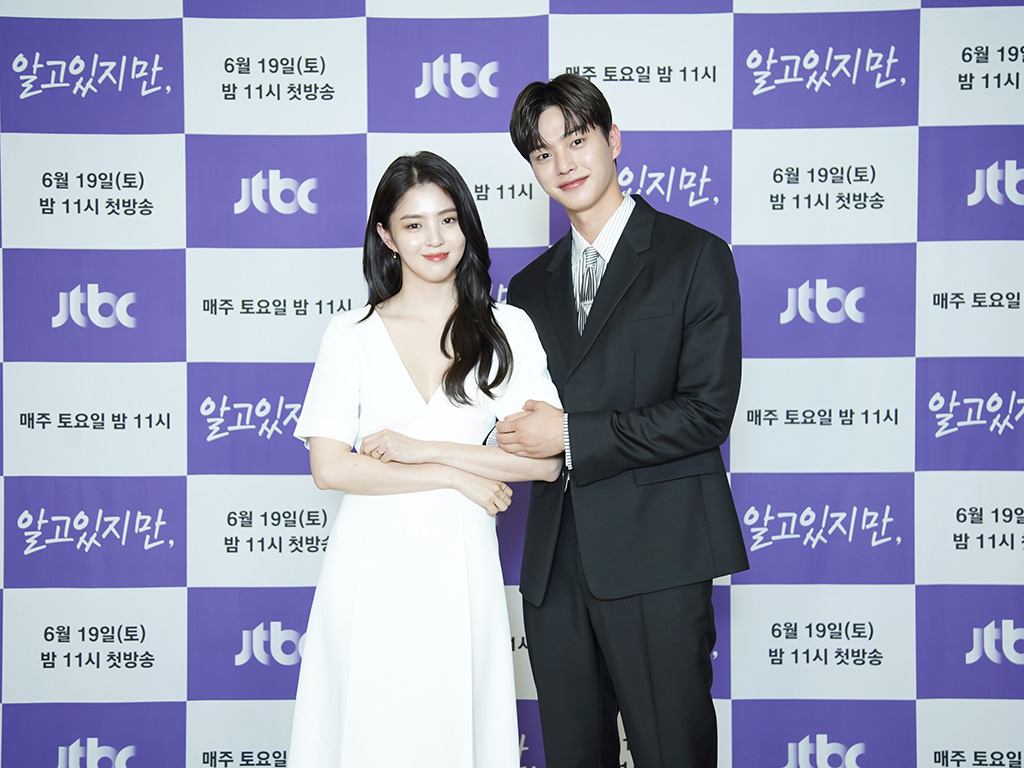 Kim Ga-ram (Flower Crew: Joseon Marriage Agency) was rightly adamant about casting Song Kang and Han So-hee for their charisma and physical resemblance to the webtoon characters. The subtle mannerisms, and chemistry between the leads, makes or breaks a show like Nevertheless. Having read a few episodes of the webtoon, I prefer the K-drama as webtoon Na-bi and Jae-eon are neither as charming nor intense.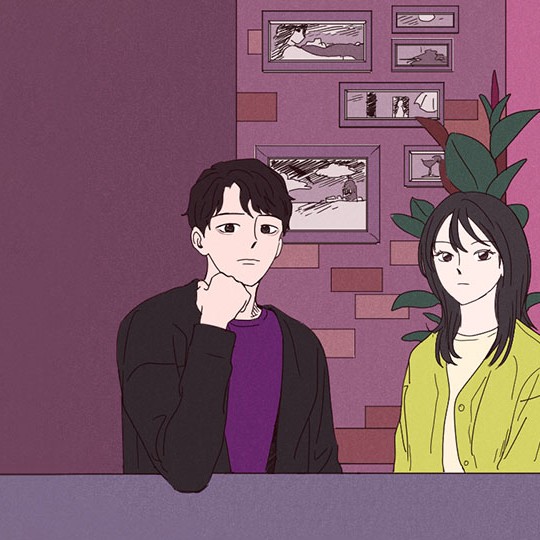 In the webtoon, Na-bi's streetwise best friend Bit-na stands out as the voice of reason, warning her against Jae-eon. Her K-drama version, played by Yang Hye Ji, hasn't stepped up to that role in episode one. It'll be interesting to see how her character develops in future episodes. I'm also staying for the stellar mellow soundtrack that pairs well with the show's atmospheric cinematography and lush colour palette. What a treat for the eyes and ears, while the heart takes a beating!
What's to come
*Mild spoilers ahead*
Na-bi describes the *thing* she has with Jae-eon by the end of episode one as: "It feels like something new is about to begin." In the teaser for episode two, she learns of Jae-eon's troubling reputation for being a fu*boi player. The truth is Jae-eon thinks relationships are a bother, but he likes the thrill of the chase and the pleasure. This dark side to him is hidden under a nice-guy facade that pulls in the girls and keeps him from being a social pariah. We'll get to see some sexy action (maybe one of the show's much-talked-about R-rated scenes?) between Na-bi and Jae-eon too.
The lack of a reassurance that we'll get a happy ending—in the traditional sense, with both leads happily coupled up—is what sets Nevertheless apart from most romance K-dramas. Will Na-bi learn to trust again? Will she have a positive effect on Jae-eon? Do we *really* want them to end up together if heartbreak—and a toxic relationship—is the inevitable outcome to catching feels?
Only time will tell, for us and for our two leads. It's going to be quite a ride, with two more characters yet to be introduced: Na-bi's childhood friend who has a crush on her, and Jae-eon's ex-girlfriend.
Find more K-drama recommendations here.
| | |
| --- | --- |
| SHARE THE STORY | |
| Explore More | |