If you miss romantic Korean dramas, you're in luck because love is in the air this month. Netflix is releasing five K-dramas filled with different types of love stories that will make your heart flutter. From innocent romances to love triangles to marriage dramas, you'll be left wanting more!
Nevertheless
When: Beginning June 20, new episodes every Saturday and Sunday
Who's in it: Song Kang (Sweet Home) and Han So-hee (The World of the Married)
Who's behind it: Director Kim Ga-Ram and Jung Seo (writer of the webtoon)
What is it about: Based on a popular webtoon of the same name, Nevertheless will set your heart on fire with its flirty romance. Set on a university campus, the story follows two art students with different perspectives on love. Park Jae-Eon (Song Kang) seems nice to everyone and tends to flirt with women. However, he has no interest in being in an exclusive romantic relationship—until he met Yoo Na-Bi (Han So-Hee). Similarly, Na-Bi doesn't believe in love after her first love cheated on her. Of course, fate has different ideas for the two as they can't help but feel drawn to one another.
Sweet & Sour
When: June 4
Who's in it: Jang Ki-Yong (Come and Hug Me), Chae Soo-Bin (Love in the Moonlight), Jung Soo-jung (also known as Krystal)
Who's behind it: Director Lee Gye-Byeok
What is it about: While this is a film versus a drama series, Sweet & Sour is still worth a watch as it revolves around the complications of a long-distance relationship. Jang Hyeok (Jang Ki-yong) and Jung Da-eun (Chae Soo-bin) have been in a loving relationship until Jang Hyeok had to move due to a new job opportunity. The distance takes a toll on the relationship, especially when what was originally a workplace competition with his new colleague Han Bo-yeong (Jung Soo-jung/Krystal) turns into a mild attraction. In this love triangle, all three characters are introduced to the various sweet and sour facets of love.
Love (ft. Marriage & Divorce) Season 2
When: Beginning June 12
Who's in it: Sung Hoon (Oh My Venus), Lee Ga-Ryeong (The Invincible Lady Cha) and Lee Tae-Kon (One Well-Raised Daughter)
Who's behind it: Screenwriter Im Sung-Han (Love in Heaven)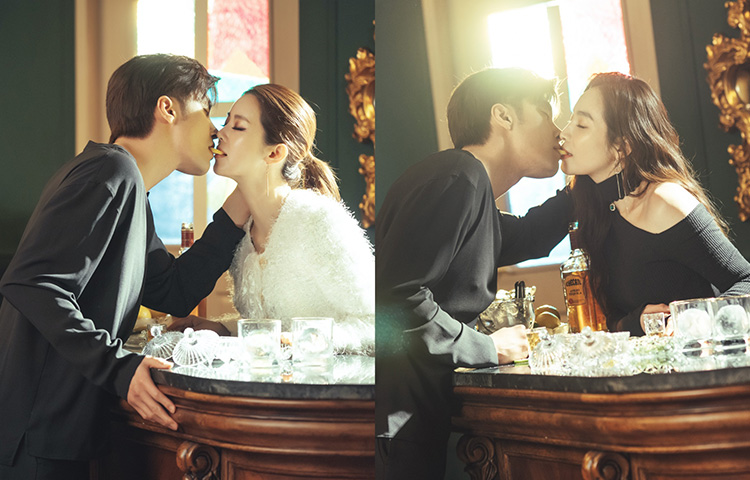 What is it about: The second season of Love (ft. Marriage & Divorce) returns with even more tantalising scandals and drama. The story revolves around three colleagues who work on a radio show. Incidentally, all three women are dealing with husbands who are having affairs, despite their different ages and circumstances. Be prepared to have your jaws drop at new revelations and secret ties, and watch how the characters deal with the aftermath.
Hospital Playlist Season 2
When: Beginning June 17
Who's in it: Cho Jung-Seok (Exit), Yoo Yeon-Seok (Love, Lies), Jung Kyoung-Ho (Crash Landing On You), Kim Dae-Myung (The Sound of Your Heart), and Jeon Mi-Do (Mother)
Who's behind it: Director Shin Won-Ho (Prison Playbook) and screenwriter Lee Woo-Jung (Reply 1988)
What is it about: Hospital Playlist is back with a second season, filled with funny and heartwarming stories starring five doctors who have been friends for 20 years. There are also several slices of romance for each of the friends, and the series picks up on how their relationships have progressed since the first season.
So Not Worth It
When: Beginning 18 June
Who's in it: Park Se-Wan (Never Twice), Shin Hyun-Seung, Choi Young-Jae (GOT7), Minnie ((G)i-dle), Han Hyun-Min
Who's behind it: Director Kwon Ik-Joon and screenwriter Seo Eun-Jung
What is it about: Featuring a cast of rising actors and K-pop stars, the sitcom series puts the spotlight on the lives of students living in an international dormitory at a university. Watch what university life looks like in Korea as the characters also experience the stages of becoming an adult, young love and friendship.
For more Netflix recommendations, head over here.
| | |
| --- | --- |
| SHARE THE STORY | |
| Explore More | |