Film, TV + Theatre
Mark your calendars: Five (more) upcoming superhero films in 2016
Ultimate lineup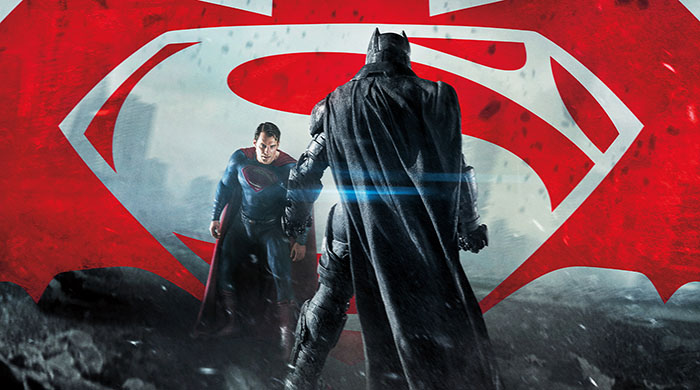 Batman v Superman: Dawn of Justice (25 March 2016)
The one to hit us the soonest of the lot is also one that is bound to be epic, as two of DC Comics' biggest superheroes comes together on screen in Batman v Superman. It's one to watch not just for the combat between the two obvious superheroes, but also because Wonder Woman, Cyborg, Aquaman and The Flash will be making their first live-action debuts.
Captain America: Civil War (5 May 2016)
Marvel Studios just raised anticipations even higher for the film, after the release of the latest trailer revealed that Spider-Man is finally making an appearance in the Marvel Cinematic Universe. We'll see Tom Holland make his debut as the masked vigilante, and look! He has animated eyes! Spidey has never looked better, and we can't wait to see the whole clan of superheroes burning up the screens come May.
X-Men: Apocalypse (19 May 2016)
With a primary focus on the X-Men: First Class cast members, this sequel will see the mutants join forces to battle the titular Apocalypse, the world's first and most powerful mutant who has been around since the days of Ancient Egypt, and his four horsemen: Magneto, Angel, Storm and Psylocke. A battle of "extinction-level" scale is imminent.
Suicide Squad (4 August 2016)
So they are not superheroes, but this group of anti-heroes will no doubt be the talk of the town when Suicide Squad hits cinemas. We've got high hopes for Jared Leto as the Joker, but will the film live up to expectations with its seemingly comedic tones? Only time will tell.
Doctor Strange (US release date: 4 November 2016)
It's too bad Gambit (originally slated for an October 2016 release) was postponed, but at least we have Doctor Strange to look forward to. It tells the story of Stephen Strange, a former neurosurgeon who meets with a horrific car accident leading him to an encounter with the Ancient One, his eventual mentor in the mystic arts. No official trailer has been released as of now, but with Benedict Cumberbatch in the lead role and Tilda Swinton in the supporting ranks, we think this is definitely one to put in your to-watch list.
Related stories:
The new 'Suicide Squad' trailer is out!
Watch A-listers do their best impressions of 'Gone with the Wind'
| | |
| --- | --- |
| SHARE THE STORY | |
| Explore More | |