Look at what you've done now, Emily—you're the talk of the town. Since premiering on Netflix on 2 October 2020, Emily In Paris has become a global phenomenon and rightly so. Created by Darren Star, the series stars Lily Collins as Emily Cooper, Ashley Park as Mindy Chen, Philippine Leroy-Beaulieu as Sylvie, Lucas Bravo as Gabriel, Camille Razat as Camille, and Kate Walsh as Madeline Wheeler.
The 10-episode romantic comedy is currently one of the most popular shows, not just in Malaysia but all over the world. In addition to the interesting storyline, Emily In Paris also introduced viewers to the city (as well as interesting French phrases).
Travelling outside the country is still a dream at the moment but we can always plan ahead! Here are some of the best places to visit in Paris according to social media influencer Emily Cooper:
1. Palais Garnier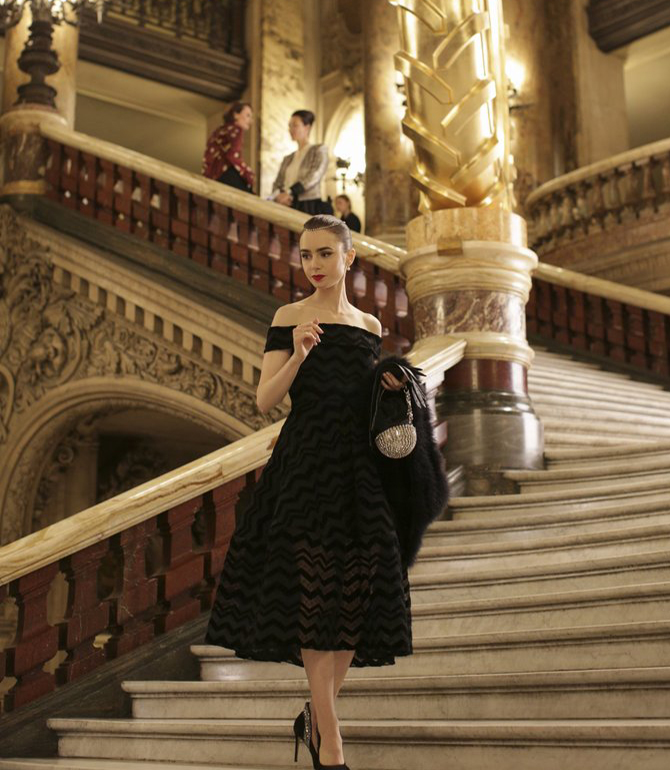 The iconic opera house—with a capacity of about 1,900—is located on Place de l'Opéra in Paris. Designed by Charles Garnier, the building is one of the most popular landmarks in all of France. Palais Garnier is an amalgamation of Renaissance, Palladio, and Baroque design elements.
Here's a fun fact: the weight of the eight-tonne bronze and crystal chandelier with 340 lights (in the auditorium) is supported by a metallic structure that's hidden by marble, stucco, velvet, and gilding.
2. Pont Alexandre III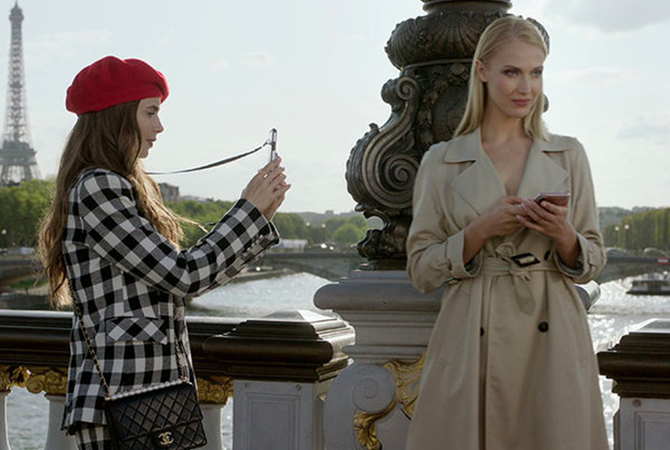 Built in conjunction of the 1900 Universal Exhibition, this is arguably one of the most recognisable bridges in the world. In addition to the four 17 metre-high pylons crowned with gilt bronze sculptures of winged horses, Pont Alexandre III is also known as the bridge to enjoy amazing views of the Seine. It's literally an open air museum.
Sexy or sexist? While Emily and Antoine Lambert might have different opinions on the concept of sexiness, one thing's for sure—Pont Alexandre III is stunning, iconic, and otherworldly. The bridge has also appeared in films such as Me Before You and A View To a Kill as well as Adele's music video for 'Someone Like You'.
3. Atelier des Lumières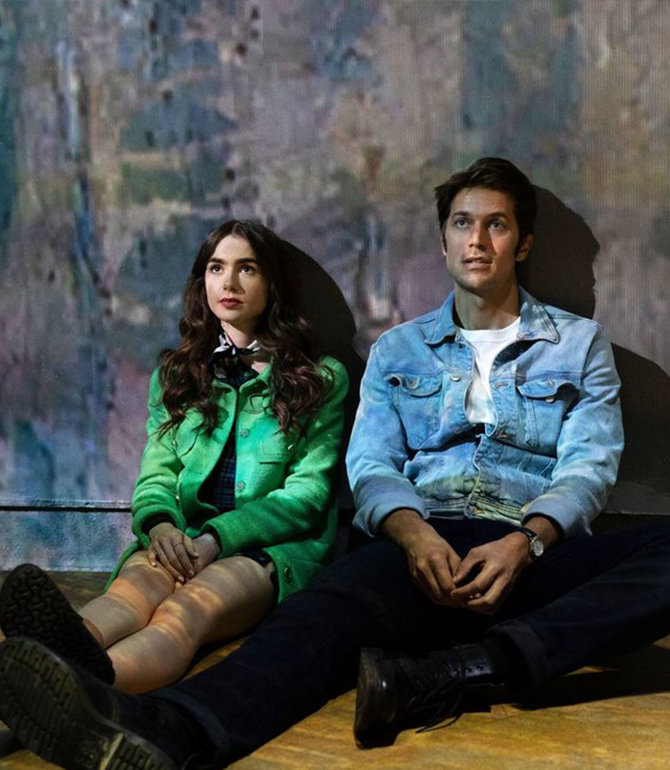 Situated in Rue Saint-Maur, this art centre is where Emily hung out with Gabriel and Camille. Here, classic pieces are presented in immersive exhibitions—just like "Van Gogh, the Starry Night " by Gianfranco Iannuzzi, Renato Gatto, and Massimiliano Siccardi.
Atelier des Lumières utilises 140 video projectors and a spatialised sound system for its exhibitions. The artwork on display changes often. The space had 1.2 million visitors in its first year of opening (Atelier des Lumières opened to the public on 13 April 2018).
4. Boulangerie Moderne by Thierry Rabineau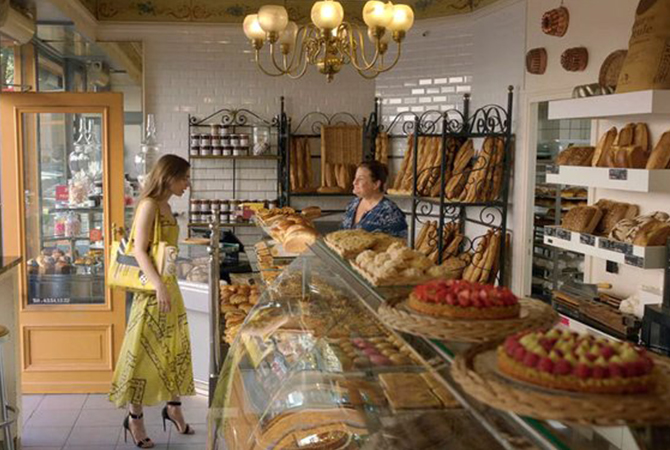 Searching for a good Pain au Chocolat? This artisanal bakery in Paris might just be the right spot for you. Emily Cooper visited this bakery when she first moved to Paris from Chicago.
Located right next to Terra Nera (Gabriel's restaurant in Emily In Paris), Boulangerie Moderne by Thierry Rabineau is filled with a plethora of French pastries and bread.
5. Le Grand Véfour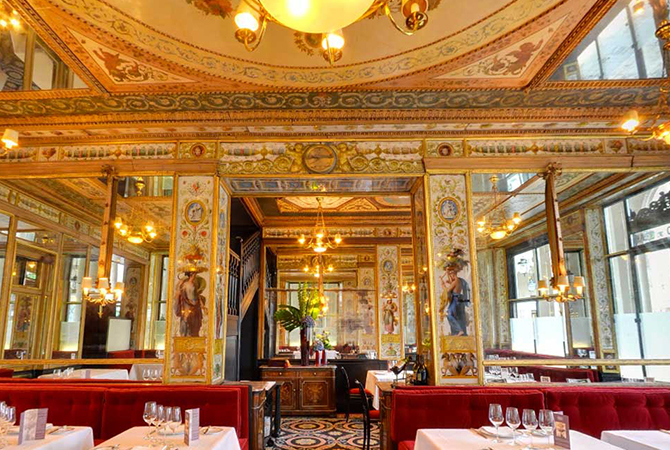 In addition to being one of the most distinguished restaurants in Paris, Le Grand Véfour is also one of the oldest. Emily might have had a difficult time getting into the Michelin-starred restaurant but you can (and should) definitely try.
Situated near the gardens of the Palais Royal, the restaurant has been around for more than 200 years. Currently, it is helmed by Guy Martin with classic such as Pigeon Prince Rainier III.
6. Hôtel Plaza Athénée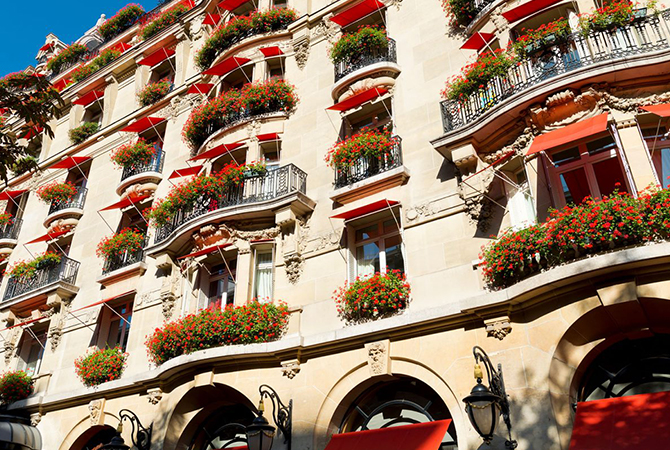 Part of the Dorchester Collection group of international luxury hotels, this five-star hotel has been on Avenue Montaigne since 20 April 1913. In the series, this was where Emily met American actress, Brooklyn Clark (played by Carlson Young). To be specific, there were in the Haute Couture Eiffel Suite.
Created in the distinctive Parisian Haussmann style of architecture and designed by iconic architect Charles Lefebvre, the hotel has cemented its legacy as one of the most acclaimed in Paris. Hôtel Plaza Athénée also houses the restaurant, Le Relais Plaza—a Parisian institution since 1936. Oh, you might also recognise the hotel from the final season of Sex and the City.
7. Rue de l'Abreuvoir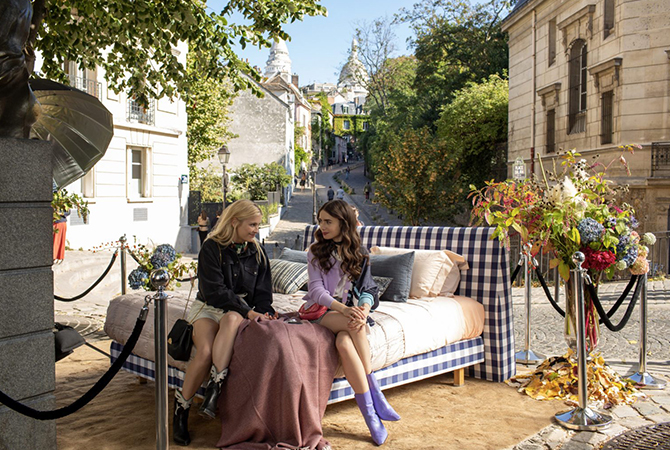 In the show, Mindy described Rue de l'Abreuvoir as "the prettiest street in Paris" and it's obvious why. Charming and picture-perfect, this street is filled with rustic cobblestones, ivy-covered buildings, and adorable French homes.
Situated in Montmartre, the popular La Maison Rose is also here. This is also the exact location where Emily executed a social media installation for Hästens, a Swedish luxury bed maker.
Of course, Emily In Paris is filled with a myriad of unique and iconic spots. They include Le Café de L'Homme, Jardin du Luxembourg, Jardin Du Palais Royale, Café de Flore, The Panthéon, and the original site of Emily's apartment at Place de l'Estrapade in the fifth arrondissement. These spots in Paris sure kickstart the wanderlust spirit—and one day, we will finally be to able to visit the city. #OneCanDream.