Film, TV + Theatre
The best shows to watch this month: 'Emily in Paris', 'Warrior', 'Miss S', and more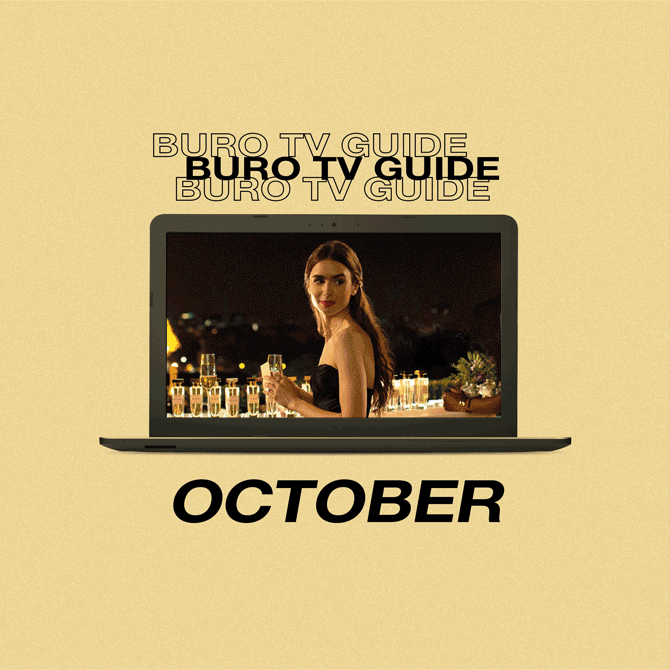 Wondering what you should binge-watch next? These are some of the hottest TV shows and films you'll find popping up on your favourite streaming platforms this month:
Emily in Paris
When: 2 October on Netflix
Starring Lily Collins as Emily, a marketing executive in her 20s from Chicago who unexpectedly lands her dream job in Paris when her company acquires a French luxury marketing company. Tasked with revamping their social media strategy, Emily's new life in Paris is filled with adventures and surprising challenges as she juggles winning over coworkers, finding friends, and navigating new romances.
Warrior—Season 2
When: 3 October on HBO and Cinemax
Based on the writings of martial arts legend Bruce Lee, Warrior is a gritty action-packed series set during the brutal 19th century Tong Wars of San Francisco's Chinatown. The show stars Andrew Koji as Ah Sahm, an up-and-coming martial arts prodigy who, under mysterious circumstances, emigrates from China to San Francisco. Ah Sahm becomes a hatchet man for one of Chinatown's most powerful Tongs (Chinese organized crime families), Hop Wei after fighting to prove his worth.
Season two follows the rivalry of Hop Wei and Long Zii as they fight for dominance in the midst of the ever-growing anti-Chinese racism that threatens to wipe them all out. Ah Sahm is back and working harder than ever, spending endless nights fighting in the notorious Barbary Coast fight pits as he has plans for the new Long Zii leader and the Hop Wei 'head Father'.
Miss S
When: 5 October on HBO GO
Set in 1930s Shanghai, the series follows the young and witty socialite Su Wenli (played by award-winning actress Ma Yili) who forms an unlikely crime-solving duo with serious inspector Luo Qiuheng (played by Vengo Gao Weiguang). Together they crack numerous cases but can Luo Qiuheng be the key to solving the mysterious disappearance of Su Wenli's younger sister?
Hubie Halloween
When: 7 October on Netflix
This hilarious family film follows an unlikely hero whose goal is to keep the residents of his hometown, Salem, safe during Halloween. Hubie Dubois (played by Adam Sandler) becomes suspicious of a mysterious new neighbour as people begin to disappear. Hubie fights to convince police and townsfolk of the predicament, but it is up to him to stop the monsters.
Swamp Thing
When: 7 October on Astro (Ch712 HD) and UnitiTV (Ch 451)
In a swamp outside Marais, Louisiana, something unnatural is born as a result of the scientific work done by powerful businessman Avery Sunderland. As the illness plagues the town, a young CDC investigator named Abby Arcane is sent in to investigate—but what hidden secrets will she uncover?
Rebecca
When: 21 October on Netflix
Based on the 1938 Daphne du Maurier's beloved gothic novel, Rebecca is a psychological thriller that tells the story of a newlywed young woman and widower husband Maxim de Winter. Arriving at the wispy English coast at his grand family estate, she begins to settle into her new life but finds herself trapped in the shadow of Maxim's late wife, the elegant and suave Rebecca.
His House
When: 30 October on Netflix
Following their harrowing escape from war-torn South Sudan, a young refugee couple grapple to adjust to their new life in a little English town. Unbeknownst to them, the town harbours unspeakable evil lurking beneath the surface.
| | |
| --- | --- |
| SHARE THE STORY | |
| Explore More | |