Film, TV + Theatre
BURO TV Guide August 2021: 'Hometown Cha-Cha-Cha', 'Sweet Girl', 'Fboy Island' and more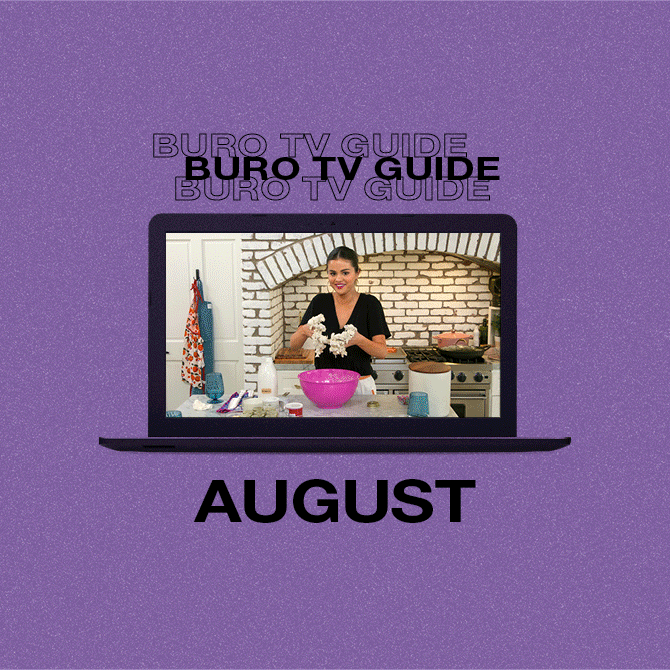 This August, take a peek into the underworld, delve into the mind of an alleged criminal, spot the f*boys among the "nice guys", and more. Check out these films and TV shows on your favourite streaming platforms this month:
Fboy Island
When: 1 August (3 episodes) and 1 episode every Thursday on HBO Go
Watch if: You'd sail on the Love Cruise to Temptation Island and date The Bachelor (or The Bachelorette)
Watch for: Gorgeous people getting up to reality dating show hijinks
Fboy Island is a HBO Max Original Series from the former producer of The Bachelor. In this dating reality show, three gorgeous women are put on an island with equally gorgeous men. But there's a catch to happily ever after: Half of the contestants are "nice guys" while the rest just want some no-strings-attached action. Throw in a $100,000 cash prize for the last man standing and things really aren't what they seem. New episodes premiere at the same time as the US.
The Kissing Booth 3
When: 11 August on Netflix
Watch if: You're a fan of teen rom-coms and the Kissing Booth series
Watch for: Joey King, Joel Courtney, Jacob Elordi
In this last chapter of the Kissing Booth trilogy, Elle (Joey King) plans the ultimate bucket list to make the most of her last summer before college. Alongside the fun, she'll also have to navigate deep feelings and heart-breaking decisions. Before summer comes to an end, Elle must decide whether to move across the country with her boyfriend Noah or fulfill her lifelong promise to go to college with her BFF Lee.
Selena + Chef (Seasons 1 and 2)
When: 12 August on HBO GO
Watch if: You're a home cook and/or a fan of Selena Gomez
Watch for: Selena Gomez and her roster of guest chefs, including Curtis Stone
What's one of the skills you've picked up since Covid-19 put the world on lockdown? For pop star and beauty entrepreneur Selena Gomez, it's spending more time in the kitchen than ever. With the help of a different master chef in each episode—via video-chat—join Gomez in hilariously relatable and informative adventures in cooking. Casual and fun, Selena + Chef takes you through the joys and struggles of learning different skills and cuisines.
READ: 10 Beauty looks from Selena Gomez that you might have missed
Sweet Girl
When: 20 August on Netflix
Watch if: You're up for a gripping thriller with nail-biting action and emotional punches
Watch for: Jason Momoa and Isabela Merced
While we're more familiar with Jason Momoa the superhero, he's also known for being a loving father in real life. See this side of him in Sweet Girl's Ray Cooper, who vows to take revenge against the pharmaceutical company responsible for withholding a potentially life-saving medicine from his wife (Adria Arjona), who dies from cancer. His pursuit of the truth soon takes a deadly turn not just for Ray but also his daughter Rachel (Isabela Merced), who he'll risk everything to protect.
Too Close
When: 20 August on UnifiTV channel 481 and BBC Player
Watch if: Unpacking a dark and twisty psychological thriller fires up your neurons
Watch for: Emily Watson and Denise Gough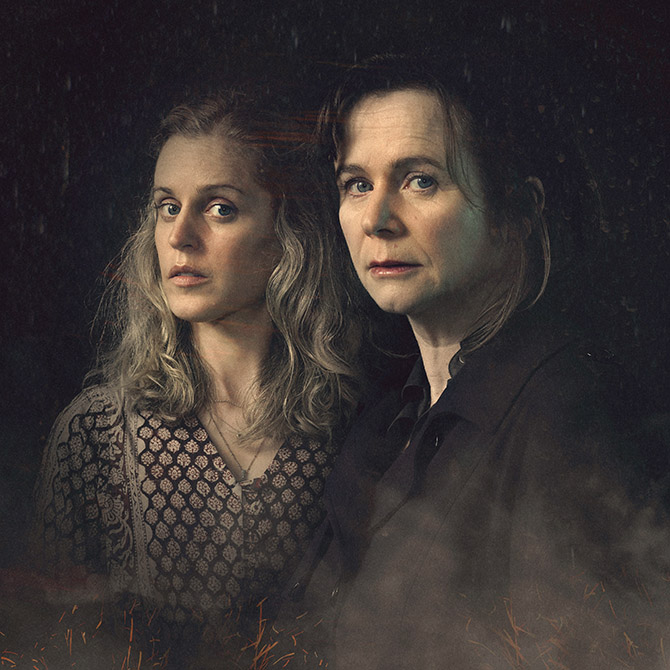 In this powerful three-part mini series, unravel the connections that intertwine when dedicated forensic psychiatrist, Dr Emma Robinson (Emily Watson) is sent to assess Connie Mortensen (Denise Gough), who's facing trial for committing a terrible crime she claims to not remember. When Connie begins to brutally exploit Emma's deepest insecurities, their time together becomes a complex and confusing psychological game that may destroy Emma too.
The Ferryman: Legends of Nanyang
When: 24 August on iQiyi
Watch if: The supernatural beings of this region don't scare you off
Watch for: Lawrence Wong, Jojo Goh, Qi Yu Wu, Jeanette Aw
Take a peek into the underworld through iQiyi's first Southeast Asian Original and exclusive series. Protagonist Xia Dong Qing (Lawrence Wong) works part-time at the No. 444 convenience store, which he learns is actually where deceased souls pass through into the spiritual realms after death. Conveniently, Dong Qing is able to see spirits, an ability bestowed upon him by Zhao Li (Qi Yu Wu), a grim reaper who partners with him to help distressed wandering souls with their unfinished business.
The series goes back and forth between the past and the present, with each episode featuring ghosts and spirits from a range of folklore and myths. Watch out for the ghost bride, the beauty-obsessed and power-hungry nine-tailed fox, and the two-horned devil, among others.
READ: 'Sweet Home' on Netflix—is this horror Korean drama worth a watch?
Hometown Cha-Cha-Cha
When: 28 August on Netflix
Watch if: The opposites attract trope is the key to your heart
Watch for: Shin Min-a and Kim Seon-ho
Described as a "cute and healing rom-com", Hometown Cha-Cha-Cha explores the dynamics of opposites attract. Shin Min-a plays Yoon Hye-jin, a big-city dentist who opens a clinic in the beautiful seaside village of Gongjin. Her strict and perfectionist demeanour hides a warm heart and clumsy side to her that's at odds with the easy-going Hong Du-sik (Kim Seon-ho). A master of all trades who's technically unemployed, he takes on odd jobs and helps everyone in the village.
Click here for July's TV Guide.
| | |
| --- | --- |
| SHARE THE STORY | |
| Explore More | |