Who would James Bond be if not for the milieu of women by his side? Bond girls have been some of the most vital characters in the James Bond franchise, often helping Bond pursue villains and achieve victory. Ranging from villainous henchwomen to skilled partners, there is no shortage of diverse personalities in the many women Bond has encountered. Here are seven of the crème de la crème—the most iconic and kickass Bond girls of all time.
1) Pussy Galore in Goldfinger (1964)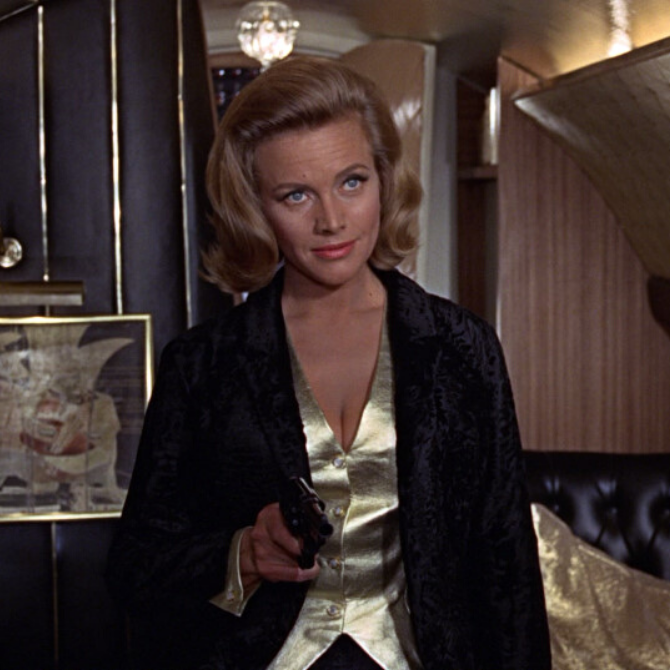 The first Bond girl with a name as suggestive as it is absurd, Pussy Galore (Honor Blackman) is an icon from the Golden Age of Hollywood. However, her skillset and daring personality, as well as her character arc, make her one of the most memorable Bond girls in the franchise to date. Pussy Galore starts off as the pilot for Goldfinger's titular villain, Auric Goldfinger, and is preparing to aid Goldfinger in his scheme to burglarise Fort Knox. While she's definitely morally grey, to begin with, she steps into the role of the first Bond girl to do a complete 180, switching over to the good side once she meets Bond. Also a skilled Judo expert, she rejects Bond's initial advancements, literally throwing him for a loop when he grabs her in the rather uncomfortable barn scene. The rest of the movie sees her helping Bond take Goldfinger down, and victory is theirs by the end of the film.
2) Anya Amasova in The Spy Who Loved Me (1977)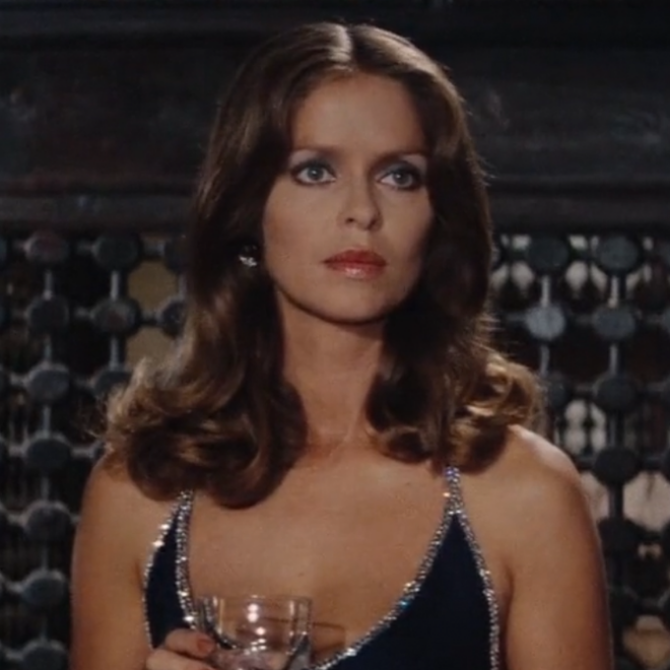 Played by Barbara Bach, Anya Amasova is the perfect reflection of Roger Moore's James Bond; the film shows both characters leaving their respective lovers to report to their bosses—Bond to M, and Amasova to KGB head, General Gogol. Ballistic missile submarines are stolen from both the British and the Soviets, leading to Bond and Amasova encountering each other when assigned to investigate the case. While at first a tough adversary, Amasova joins Bond in a reluctant partnership when their bosses agree on a truce upon discovering that they share a common foe. Extremely resourceful and self-sufficient, Amasova is one of few Bond girls from the franchise's earlier instalments that departs from the damsel-in-distress archetype, proving that she is capable of standing on her own.
3) Xenia Onatopp in Goldeneye (1995)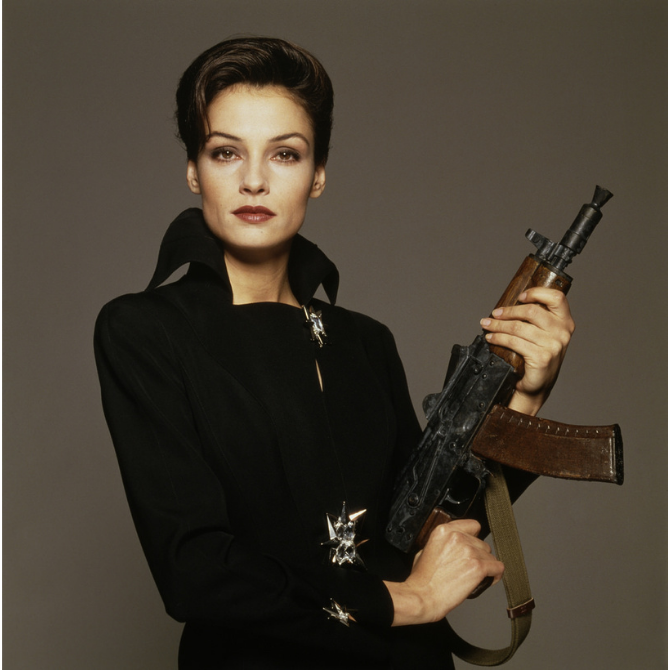 Why have a bad girl turned good when you can have a bad girl gone pure evil? Famke Janssen's Xenia Onatopp could have very well been Goldeneye's main antagonist, her viscous character almost completely overshadowing Sean Bean's Alec Trevelyan. Described as a sexual sociopath who can kill by crushing her unfortunate victim's ribcage with her thighs, Onatopp really puts the fatal in femme fatale. She's bloodthirsty and scarily capable in combat, nearly killing Bond several times. Onatopp's extra edge comes from the fact that she's impervious to Bond's charms that have swayed many others before her—and as wicked as she may be, it is refreshing to see a woman in a Bond film who does not bend to 007's will.
4) Wai Lin in Tomorrow Never Dies (1997)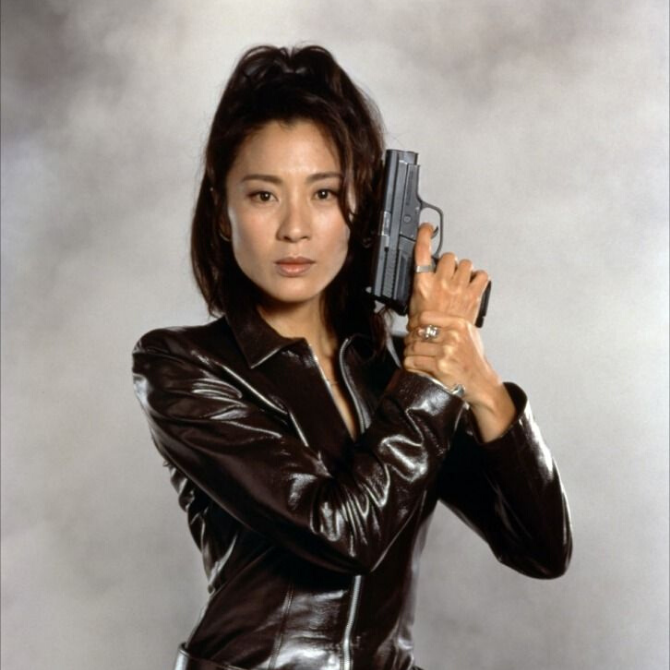 Played by none other than Malaysian actress and martial artist Michelle Yeoh, Wai Lin claims a top spot among the most exceptional Bond women to date. Like Anya Amasova, Wai Lin strikes up an alliance with Bond when they find out that they are fighting against the same enemy: Elliot Carver, a media mogul with insidious plans of starting a war between the People's Republic of China and the United Kingdom. With Yeoh's martial arts background, Wai Lin's action scenes are some of the best in the Bond film franchise so far. Her savviness and expertise, combined with her serious yet charming personality, give her character multiple intriguing and complex layers. A true force to be reckoned with, Wai Lin is one Bond girl who could very well become the main subject of her own spy series.
5) Jinx Johnson in Die Another Day (2002)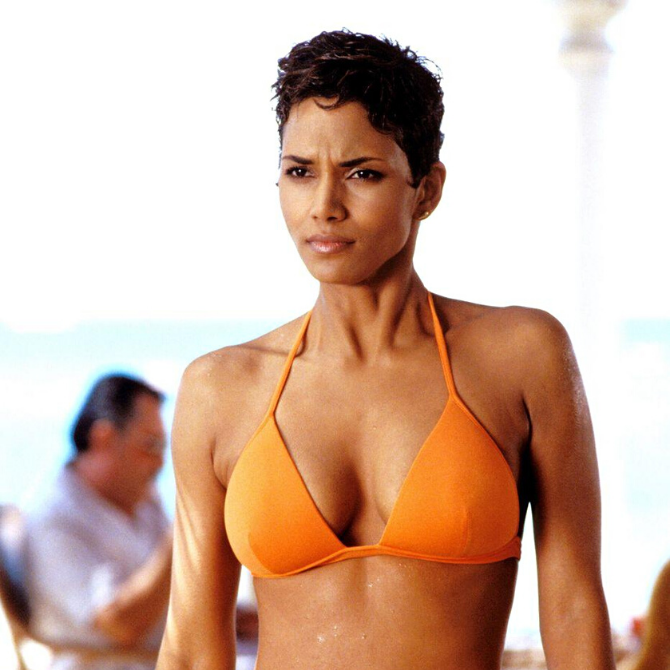 Yet another Bond girl who steals the spotlight from Bond himself is Giacinta 'Jinx' Johnson (Halle Berry). As the 20th anniversary film, Die Another Day is unfortunately considered to be one of the worst Bond instalments in recent times. However, one standout element in the film that does not disappoint is Jinx, an NSA agent who, like a few other Bond girls, meets 007 while chasing after the same bad guy. While not the only Bond girl in the film, she is certainly one of the most well-known and celebrated ones. The scene in which Halle Berry steps out of the ocean in a bikini with a knife sheathed at her hip evokes the original Bond girl, Honey Ryder in Dr. No (1962) who was played by the iconic Ursula Andress. Nearly a decade later, Jinx (and the image of Halle Berry in the tangerine bikini with the white belt) is still a quintessential character in the Bond franchise.
6) Vesper Lynd in Casino Royale (2006)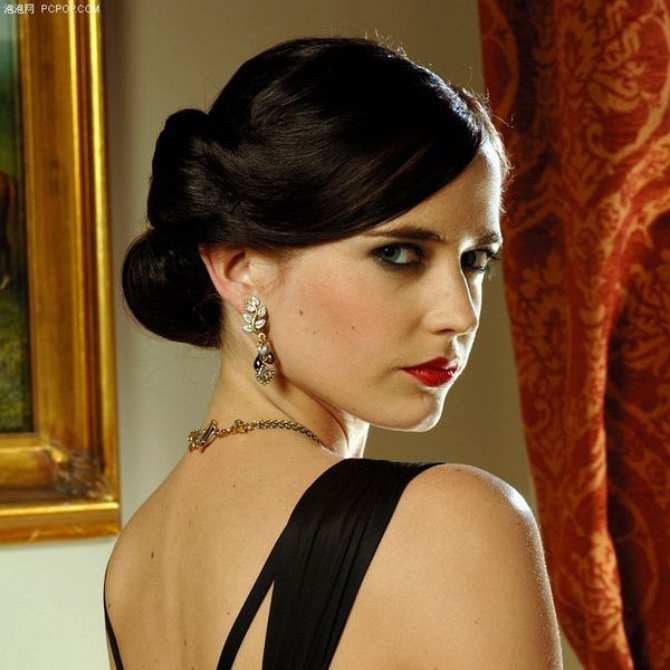 Eva Green's Vesper Lynd in Casino Royale is undoubtedly one of the most influential Bond girls, at least in relation to Bond and his storyline. Assigned to help Bond crack financier Le Chiffre in a game of poker and also make sure that the spy manages his finances wisely while at the Casino Royale, Vesper is a foreign liaison agent from the HM Treasury. While she and Bond get on each other's nerves, the feelings that blossom between both characters is strong enough to result in Bond leaving the secret service to be with his new love. But it wouldn't be a Bond film without a painful twist, and Vesper turns out to be working for the terrorist organisation Quantum, albeit reluctantly. Her later attempts to protect Bond cost Vesper her life, and a broken-hearted Bond is never quite the same after her demise.
7) Madeleine Swann in Spectre (2015) and No Time To Die (2021)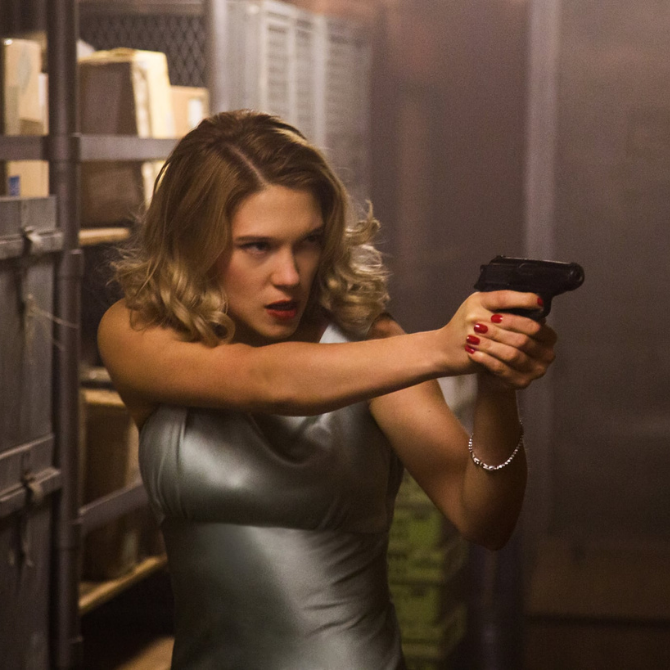 The newest Bond girl to the mix is Madeleine Swann, played by French actress Léa Seydoux. A psychiatrist who can handle a gun if she needs to, Madeleine is the daughter of one of Bond's former foes, Mr. White. Strong, bright and with a rebellious streak, Madeleine is found hiding in a clinic from Spectre members in the 2015 film, where Bond meets her for the first time. Her strong distaste for weapons comes from a traumatising past and her father's high involvement with them. While initially aggressive towards Bond, she warms up to him gradually, and it is clear that there is a connection between them. The one Bond girl on this list who isn't skilled at throwing punches, Madeleine's approach towards combat in Spectre is a character arc of its own. Brought to life by Seydoux's incredible performance, Madeleine feels more like a tangible human being and less like a fictional character. Returning in 2021's No Time To Die, her role in the finale of Daniel Craig's run as James Bond is sure to leave a powerful impression.
READ: The most dazzling watches and jewellery seen in the Bond films
| | |
| --- | --- |
| SHARE THE STORY | |
| Explore More | |