The past few months since MCO 3.0 was implemented has been more devastating than ever for Malaysians, to say the least. But if there's a silver lining in these dark clouds, it's the spirit of unity and empathy that the rakyat has demonstrated in helping each other survive the Covid-19 pandemic and the havoc it has wreaked in the country (see also: #BenderaPutih campaign).
Malaysians of all ages, races, and backgrounds have stepped up to contribute in cash, in kind, and in volunteer work to help curb the spread of the virus and put food on the tables of the underprivileged.
Not the least among them is singer-songwriter, actress, poet, and all-round sweetheart, Daiyan Trisha, who has been volunteering regularly at a Pusat Pemberian Vaksin (PPV) aka Vaccination Administration Centre (VAC).
We speak to Daiyan to learn more about the PPV volunteering process and how you can apply too.
---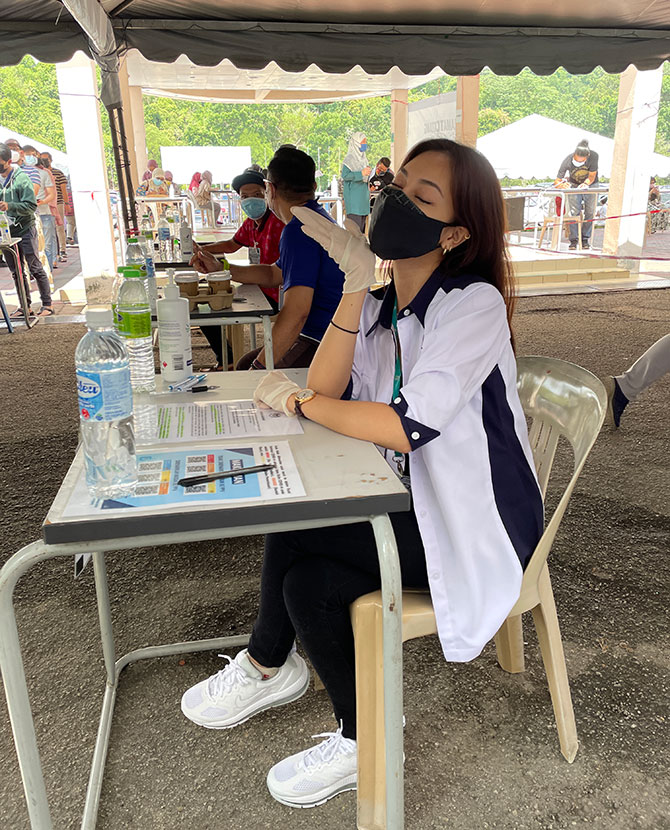 When and why did you decide to volunteer at a PPV centre?
"I think I decided to volunteer some time in May because I was talking to my sister about volunteering at any PPV. When the opportunity came, I was really happy that I finally got to do some volunteering because at least I can contribute in some way to this whole mess (the Covid-19 pandemic and current sociopolitical climate in Malaysia)."
Did you have any expectations before volunteering?
"Not at all. I just really wanted to do it and I was clueless about what to do but I guess if students can volunteer and people can apply, it wouldn't be something that's too hard to understand. It was really easy; you just need to have the "semangat" (willpower) to do it. Actually, I think it helped my mental health more than before I started volunteering."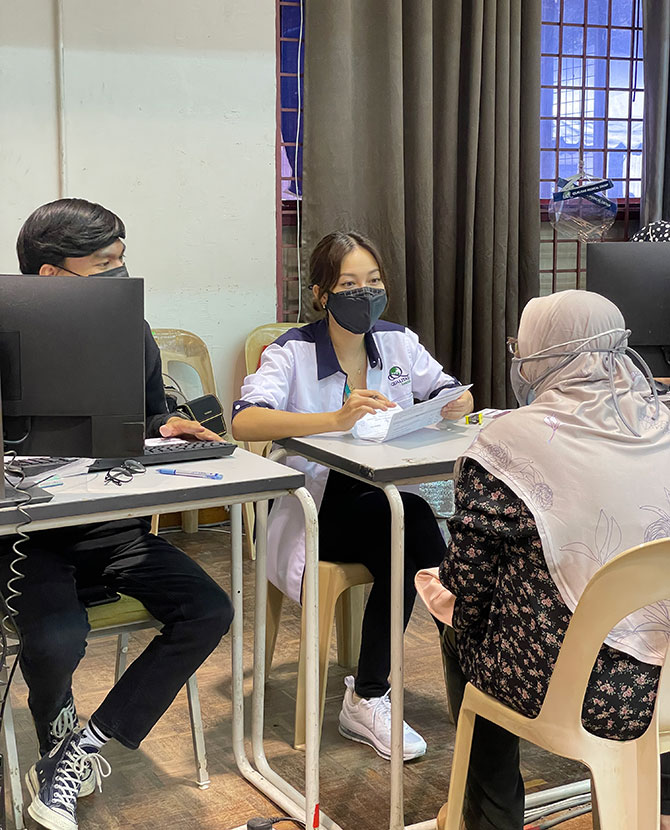 How long and how frequently have you been volunteering so far?
"I have gone for three sessions so far and I have weekly volunteering duties for the whole month of July, but if I can continue for as long as the lockdown is being imposed, I will."
What is the volunteering process like, based on your experience?
"I try to learn as much as I can at different stations, so there are different roles at every checkpoint. It varies—sometimes we just have to show and guide people to where they're going; other times, we have to key in their data like their name and IC number, and let them know of their next appointment; and also what they should expect after the first and second dose. Basically, we just have to communicate and educate people towards the whole process, as well as what to do pre- and post-vaccination."
View this post on Instagram
What is the greatest lesson/reward you've picked up from volunteering?
"I think I've found a deeper appreciation and understanding towards our frontliners, because I have only gone for a couple of days, but to know they're risking their lives out there every day to get us all safe is just so incredible.
"Also, like I said earlier, volunteering has actually helped my mental health more than my physical body is helping them at the centre. Being in lockdown is very detrimental to our mental health, so being around people as we should—you know, we should be socialising and stuff—kind of helped me become more stable mentally."
Why should Malaysians consider volunteering at a PPV centre too?
"You might not believe this, but there are so many people actually wanting to volunteer. So many are replying to my tweets and commenting on my photos on why are they not being accepted when they apply to volunteer. It's because Malaysians are very nice, in general, and they're very helpful.
"I think we all just want to do something and be of help with the current state of the country right now. Everyone just wants to contribute something that will help someone, somewhere."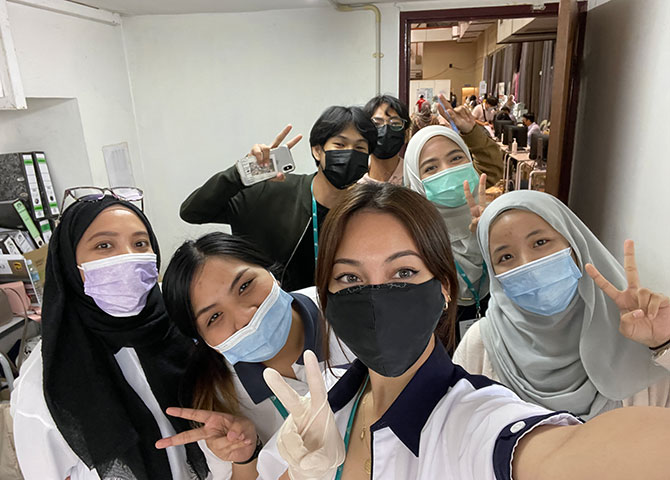 ---
If you're interested to volunteer at a PPV vaccination administration center (VAC), you may apply at myvac.com.my. There are two types of volunteers, based on your qualifications:
Duties: Vaccinators, management of sick / emergency bay, and Covid-19 vaccine counselling
Qualifications: You must be either a doctor, a dentist, a pharmacist, a nurse or a medical assistant with a valid Annual Practising Certificate (APC)
Non-healthcare volunteers
Duties: Temperature and symptom screening, assigning appointments, registration, managing the waiting room
Qualifications: You must be a Malaysian citizen aged 18 years old and above and in good health
For more information and other frequently asked questions, visit this website.
Read more stories on Malaysia's vaccination programme here.
| | |
| --- | --- |
| SHARE THE STORY | |
| Explore More | |