Culture
#CultureEndures: Maximalist pop singer Shelhiel on creativity in isolation and the local music scene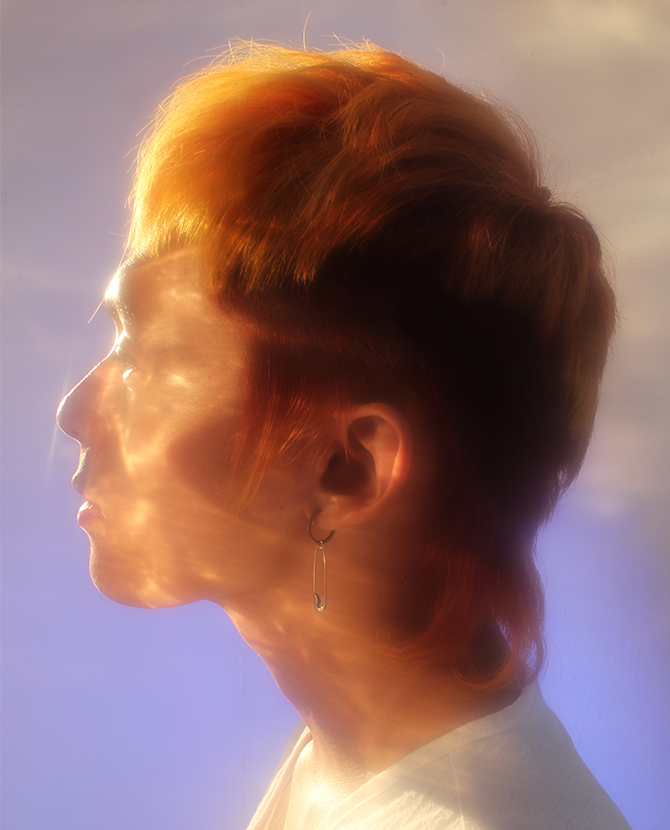 With the ongoing pandemic, life, as we know it, has changed. Social distancing has relegated many of us to a continuous WFH status while virtually all aspects of our lives have gone digital at a breakneck speed. As we hark back to simple beginnings and start to appreciate the mundane, everyday routines in our homes, this new 'normal' has also shed light on how vital creative culture is in providing solace and inspiration during dark times.
Spanning the arts, music and design, #CultureEndures explores how Malaysian creatives, both established and emerging, are adapting to the current climate, and how in times like this, they persevere and find new ways to keep doing what they love. Through different insights and ideas, we want to highlight their stories, no matter how big or small, in order to reflect this rare time and consider new ways to experience the world as we move forward.
The world of art, music and literature is littered with examples of work produced and inspired by time spent with one's self: Shakespeare penned three of his most famous tragedies during the bubonic plague, while Frida Kahlo painted her first self-portrait by using the mirror above her bed during her recovery at home. Exile on Main Street (1972) by The Rolling Stones, Bruce Springsteen's Nebraska (1982), Bon Iver's For Emma, Forever Ago (2008)—these were all brilliant albums created during solitude.
Our current time is no exception. Maximalist pop producer, artist and DJ Shelhiel's first few weeks under MCO inspired him to churn out the multilingual Asia remix of his 2019 track Fashion Angel.
Featuring virtual collaborations with various rappers and editors across Asia and the UK—including Taiwanese rapper SOWUT, Indonesian wordsmith Laze and Malay shuffler Ninjaboi among others—the quarantine project also marked Shelhiel's directorial debut through a Y2K-esque music video which digitally immortalised the social distancing moment in video game graphics, fashion and music. 
"Anything can be communicated online as long as you have a decent wi-fi connection," said the Kedah-born and raised artist, who first rose to prominence competing on 8TV's songwriting reality show The Ultimate Song at just 19. "All you need to do is focus on your vision (and set deadlines) then make it happen! My friends, many of which are digital content creators, have also used this time to create more work doing events, shows and art since everything's gone online."
Now in his seventh year working full-time in music, Shelhiel has since gained recognition for his production capabilities—one of his award-winning songs, Extrication, created for fellow Malaysian songstress SHIO, was also picked up as the theme song for a Netflix Originals series The Ghost Bride—and live performances, whether it's appearing at regional festivals like Good Vibes Festival or opening shows for international acts such as FKJ, Crystal Castles and HYUKOH.
His most recent collaboration with local R&B artist NYK on the trendy and fun bop AAA became a viral hit in China overnight, amassing over 12 million views on Douyin (you might know it better by its international name TikTok) in under a month.
Having recently signed with Sony China, the eclectic artist is revving up for another new release later this May, alongside his debut EP which is currently in the works due towards the end of the year. We catch up with him across the web to ask him how he's doing during isolation and pick his brain on what it takes to sustain a living in the local music scene:
How has isolation been treating you ?
"Thank God for the internet! I directed a music video online for the first time, working with artists and editors from KL, JB, as well as places in China, Taiwan, Indonesia and the UK, which was really fun!"
What inspired you to make the remix?
"It was inspired by the 119 REMIX in which 51 Korean rappers got together to create a track to raise profit for the 119 (the fire station department in Korea). I started out in the underground electronic music scene, so I got to know a few of the artists included in my remix when I performed in Jakarta, Taipei, Singapore, Beijing and Bangkok. Every element of each artist featured in the video symbolises their individual identities and styles."
How have you been affected by the pandemic, professionally and personally?
"No outdoor shows, fewer jobs but pretty much the same workload. Everything is put on hold for the moment due to the pandemic, and no shows = no income. I'm currently finishing my EP and doing various livestream shows, which are mostly fundraisers for COVID-19 relief.
"Personally, I've started voice messaging my friends more. There were times when I felt pretty frustrated about not being able to go out. Some people think that staying at home means more time for creatives, artists or freelancers, but that's what we do most of the time when we produce, write or record music in our spaces. That's why going out to get a breath of fresh air, meet friends or hang out at the park helps us to stay sane."
What does sustainability mean in music, and to you personally?
"Sustainability is often defined through green and ecological means, which does lead to the topic of going green with music events, festivals and how waste and energy levels are handled during these activities. However, I would say it's also about sustaining a holistic landscape: music businesses, labels and management teams, events and festival organisers, music journalists and critics, audio engineers and producers, songwriters, artists and music creators of all sorts—and let's not forget the most important one: the fans."
How sustainable is the music industry in Malaysia?
"Music in Malaysia is separated by the different languages that we have, which also segregates the different fanbases. Different languages have different rates of growth in the music market. For example, a Malay pop song will typically thrive more than songs in other languages, which fuels bigger market demand—leading to more air-time, media coverage and fans in that domain. For someone like me who's releasing Chinese pop singles, I might need to do more promotional activities in China, Singapore, Taiwan or Hong Kong instead.
"While it's a good thing that we have an abundance of options (more is always better), there's also this sense of divide-and-conquer for artists, because I could be striving in the English indie scene but not know any artists from the Chinese indie scene or Tamil hip-hop scene.
"With regards to the industry, due to some of our country's laws and rules, many overseas artists prefer to venture to other Southeast Asian countries instead as their tour stop. It's also not easy for music event and festival organisers to build revenue and expand globally because of all the regulations they need to adhere to. Overall, it's definitely harder for artists to make a full-time living locally, whether you're a producer, singer, music event organiser, etc."
| | |
| --- | --- |
| SHARE THE STORY | |
| Explore More | |