Culture
#CultureEndures: Graphic designer Alisya on KL creative space Safehouse and building a sustainable future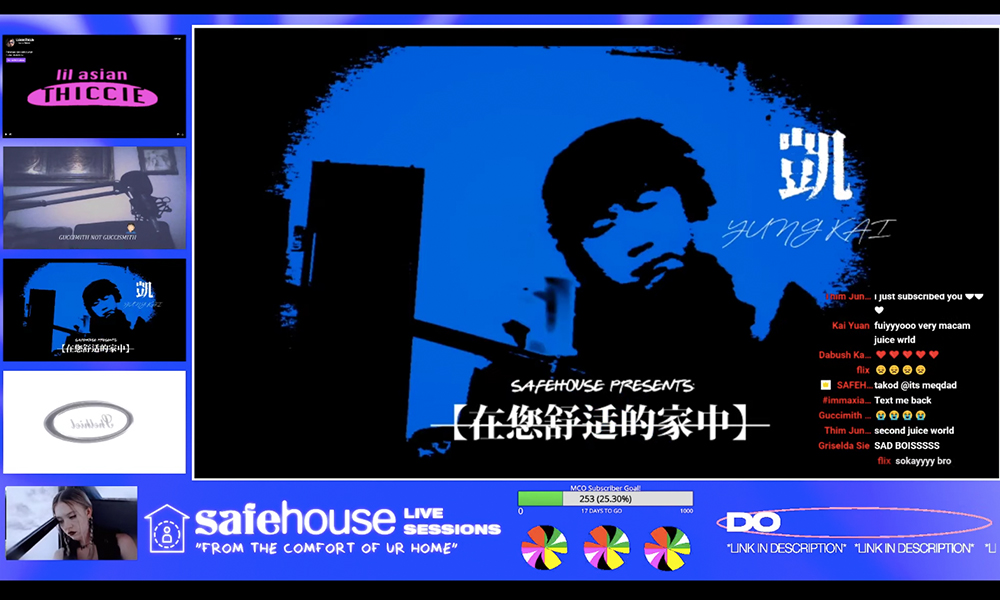 Spanning the arts, music and design, #CultureEndures explores how Malaysian creatives, both established and emerging, are adapting to the current climate, and how in times like this, they persevere and find new ways to keep doing what they love. Through different insights and ideas, we want to highlight their stories, no matter how big or small, in order to reflect this rare time and consider new ways to experience the world as we move forward.
Whether it's providing individual support and growth or bringing about collective change if there's one thing that the pandemic has taught us, it's that community is everything. And in the young and still-growing creative scene of Kuala Lumpur, shared effort, support and collaboration are exactly what helps the industry grow and thrive.
Nestled in the neighbourhood of Taman Tun Dr. Ismail, the multidisciplinary, multipurpose creative space of Safehouse was built on those pillars of community and aims to pave the way for an inclusive, progressive and sustainable future for Malaysian creativity. Founded sometime last year, it is the brainchild of eight different creatives, including rapper and founder of local music collective Hoax Vision, Farhan Fauzi, and Alisya Fairuz, a graphic designer from Selangor, who also runs design company Kertas Kami which specialises in personalised souvenirs of the printed matter.
Pre-MCO, the creative powerhouse doubled as a prime lepak spot during the day, serving fizzy kombucha and house-made tong sui laced with longans and goji berries by its in-house Kuih Zhi brand alongside a busy roster of visual exhibitions, workshops and panel discussions. It also served as the ultimate venue and bar when it turned dark to experience live performances and DJ sets from local talent late into the night.
However, when the number of COVID-19 cases in Malaysia worsened and the need for social distancing increased, Safehouse had no choice but to close shop and postpone all programs and parties that would draw a crowd. For a new business which has been gaining traction as a go-to event space after DIY renovations in the beginning of the year, the unfortunate situation meant that all major operations and revenue had come to a halt.
Determined to continue its support of young creatives and the industry, especially during difficult times, Safehouse adapted by moving their space entirely online and utilising different channels to incorporate new ideas and programs for the community.
The collective set up a weekly schedule of online events and livestreams featuring distinguished creatives in the local scene, from hosting 101 how-to workshops on how to make your own Instagram filter to its From The Comfort of Ur Home series, live weekend music sessions starring various local artists such as Lunadira, NYK and Airliftz among many others so far. Everything is free and easily accessible for anyone interested in joining in, with the option to donate in support of the brand and creative community (40 per cent of donations allocated to performing artists each event).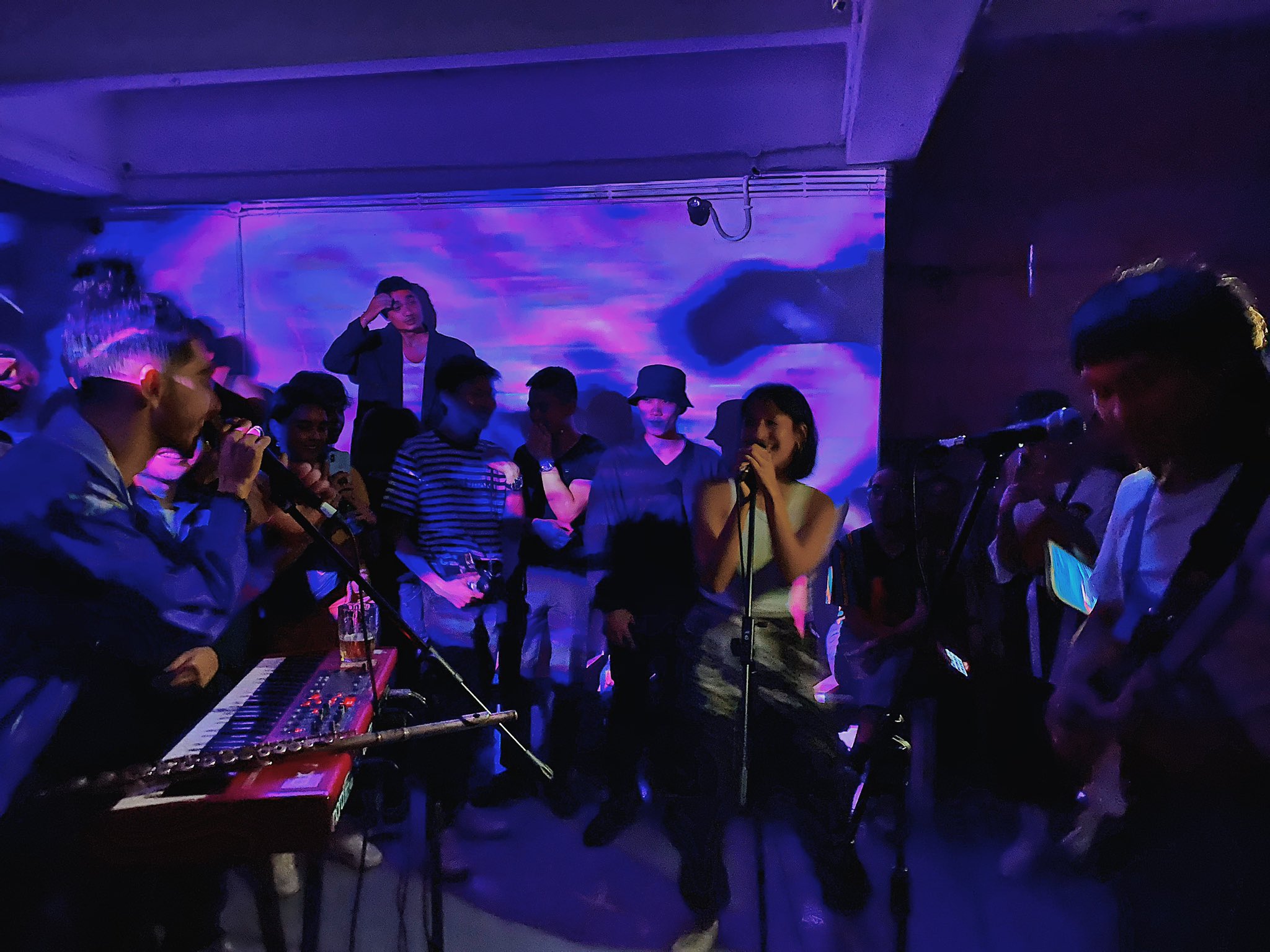 We reached out to Fairuz, who's been keeping busy during MCO between working on essays for her masters in Southeast Asian Studies at Universiti Malaya and troubleshooting to keep Safehouse running, and asked her to share her thoughts and insights on living as a creative in Malaysia and the importance of community for a sustainable creative scene. Scroll on to read her interview.
How did Safehouse come about?
"The initiative to kickstart Safehouse was rather spontaneous as it was instigated by the closing of the previous owners of the space in TTDI, which was then called Intunnation. One of the partners of Intunnation, Afiq Ali reached out to Farhan of Hoax Vision to help find new tenants for the space in which Farhan decided to take it up himself. He then convinced Afiq to continue the space with a new entity and brought everyone together.
"Safehouse is an extension to what Hoax Vision aims to do, which is to provide new forms, methods and ideas in the creative industry where art is accessible, which opposes the norms where you need to possess specific standards (technical and theoretical) to produce well. It is the amalgamation of eight partners with personal distinct tastes and their fair share of experience in running their own creative efforts."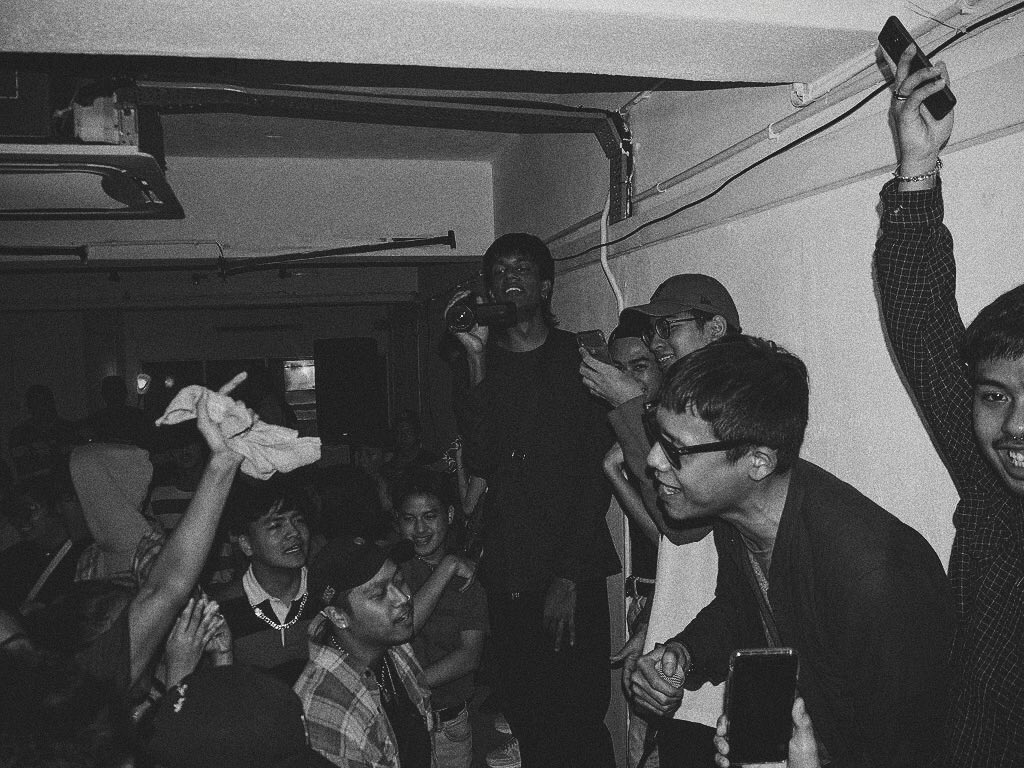 Why is it important to have a space for the creative community?
"Safehouse's first goal is to be accessible to all demographics, this includes being progressive and inclusive of the community. I think it is important to have a space that caters to the young but not completely intimidating for the general mass, like my parents.
"There is usually a separation between the creative community and the general mass, factors like socioeconomic differences, influence, accessibility and then there is a thing in the middle which is usually more mainstream and accessible. This middle ground forces these two parties to interact and be associated with one another. Safehouse would like to be that."
What does sustainability mean for the creative industry, and to you personally?
"Sustainability, in my opinion, means going beyond actualising an idea (be it a product, entity or concept) for the sake of production and consumption but primarily begins with fundamentals such as purpose and ethics that considers the environment, economic and social factors we are in. This requires the creative industry to be solution providers and provide innovative approaches when producing that exists beyond the producer-consumer perception but a community that benefits as a whole. Ironically, this is exactly why clients approach creatives in the first place. It is essentially our job."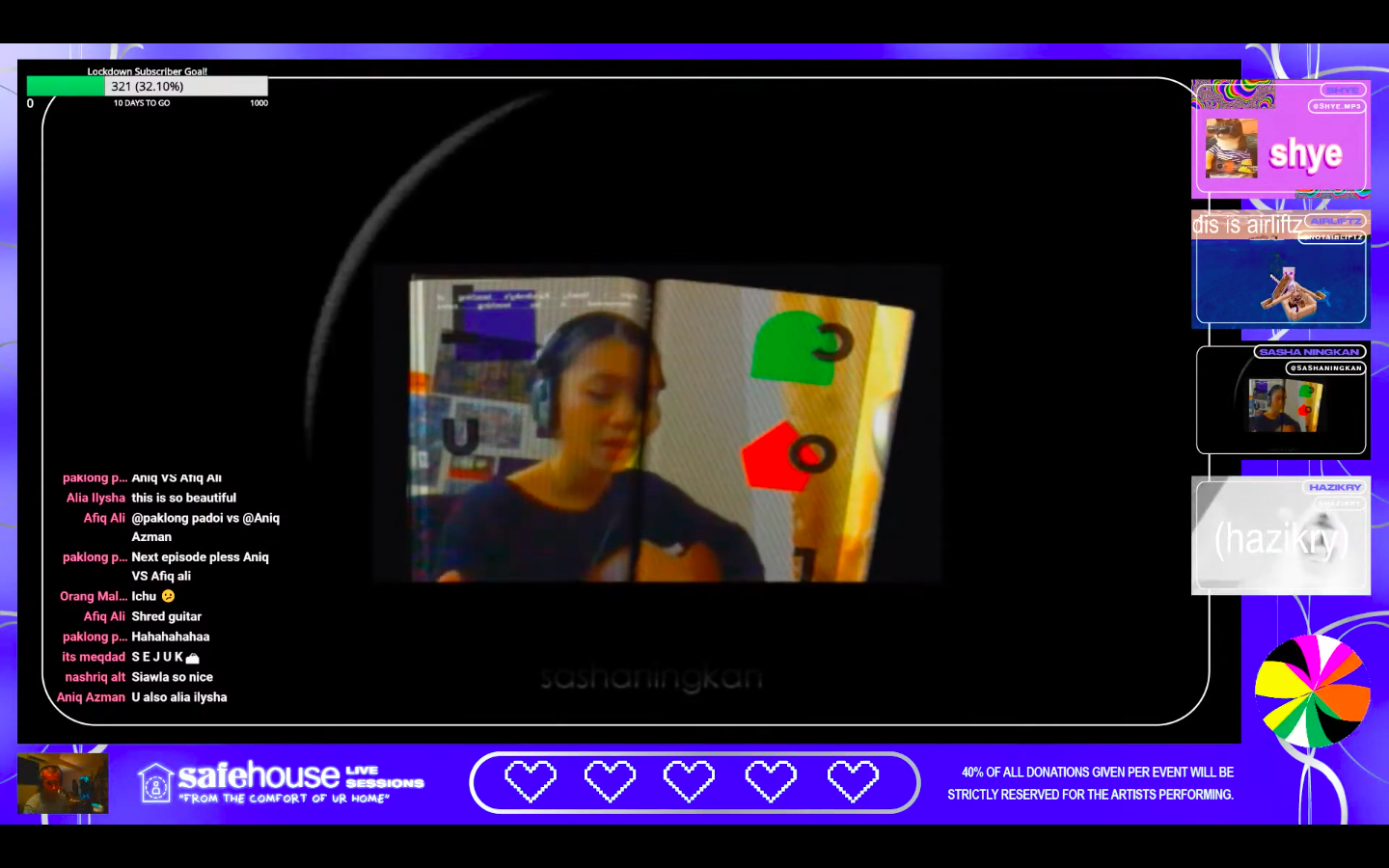 How sustainable is the creative industry in Malaysia?
"I'm not so sure on the extent of sustainability in Malaysia's creative industries due to reasons like social and cultural norms. The major fact is that the general populace is conservative but there are currently efforts towards building a sustainable creative industry.
"Government initiatives under the Ministry of Finance such as CENDANA (Malaysia's Cultural Economy Development Agency), MyCreative Ventures, Think City, Borak Arts are responsible to develop the creative sector through providing solutions, financial help and other efforts for a better Malaysia. For NGOs, independent organisations and businesses like Safehouse, it would require either a lot of financial resources and/or understanding of what your addition and function is to the sector for it to be sustainable."
How have you been able to sustain a living as a creative in Malaysia?
"It surprises me too, sometimes. I don't make that much from graphic design unless it is a big branding job. Since Safehouse is still rather new (seven months as of May) and shared between eight partners, none of us has personally benefited financially from the business other than getting "staff discounts" for our drinks. It was a mutual understanding between all of us to have our own source of income and to treat Safehouse as a side project instead.
"I honestly think it's because I live within my means. When I was working a 9-to-5 and earned a passive income, I was able to splurge here and there but now I live a relatively cheap lifestyle and barely spend on anything other than necessities. My most irresponsible spending considering the pandemic we are currently in would be buying RM9 coffee. Also, it is important to take note that I finesse my way through life. There's just this thing in my head that says it just has to work, so I make it work."
How have you been affected by the pandemic, professionally and personally?
"On a personal level, I was very anxious initially. I was worried about my family a lot and checking on the number of cases every day did not help (I've reduced it to once in two to three days now).
"However on a professional level, the pandemic has affected me a lot as both a designer and a business owner. Safehouse operates in a physical space with a landlord that we pay rent to. Not being able to continue our business as per usual, we had to alter all our financial plans which resulted in doing live-stream parties and online content where we depend on donations to keep the business sustainable."
How can isolation be a catalyst for creativity?
"I think it's the natural human instinct to survive which allows us to adapt and interact with the environment we're in with the resources we have. For example, if a person with no artistic background is isolated in an empty room for a certain period of time (with basic necessities provided like food and water), it could lead to the possibility of this person finding creative ways to pass the time."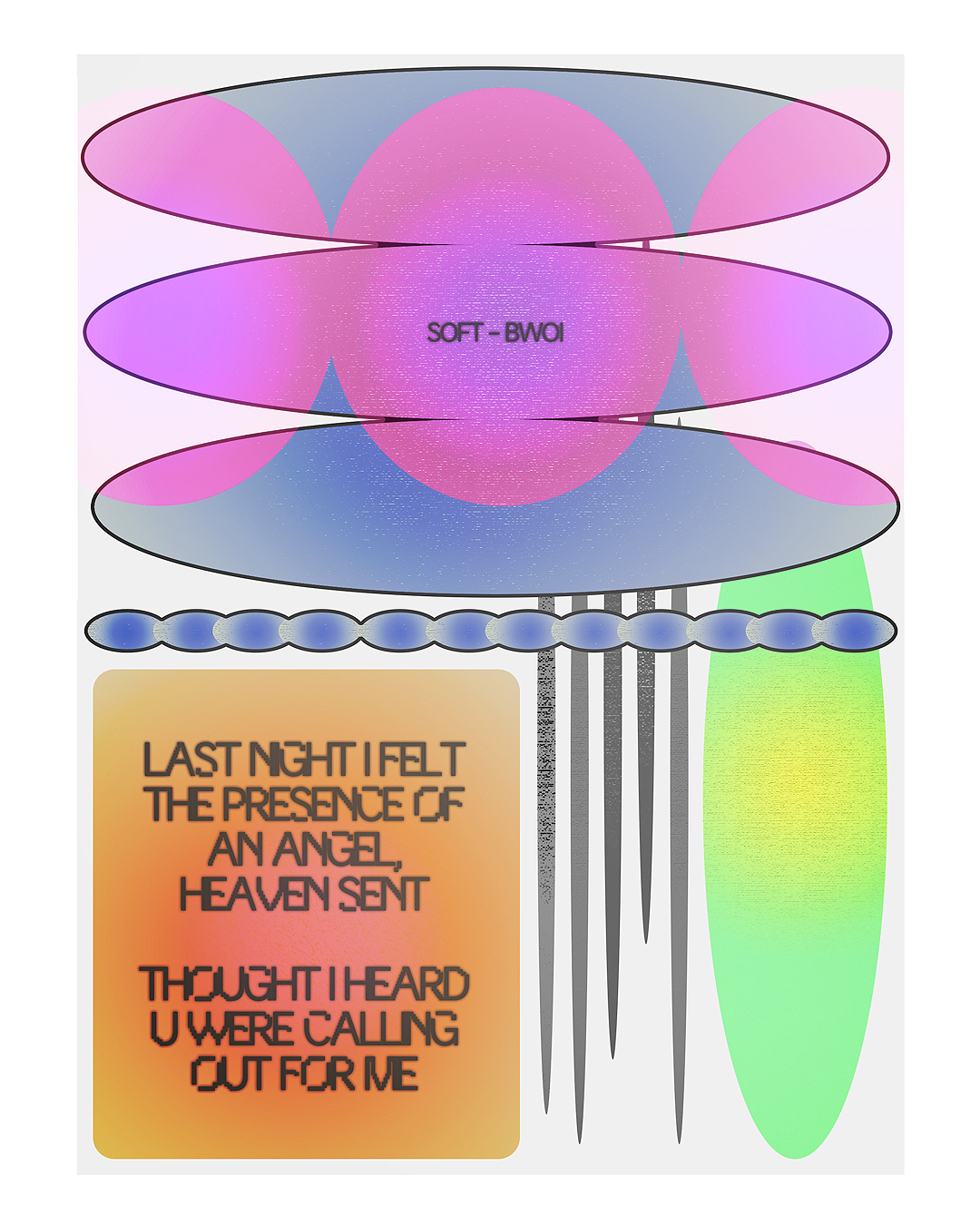 What do people need to know more about the creative industry in Malaysia, and what needs to change for it to be more sustainable?
"That there is no one ultimate solution to our creative industry and it is a continuous and collective effort. To learn, understand and criticise the past and current efforts by deducing what works and doesn't work. And most importantly, for people to stop paying RM300 for international acts and ask for guest lists for their local artists."
Follow the #CultureEndures series here.
| | |
| --- | --- |
| SHARE THE STORY | |
| Explore More | |