With so many environmental issues to tackle at the moment—such as deforestation, global warming, as well as air and water pollution—everyone plays an important role in this collective effort. Moreover, making a conscious effort—whether to be more sustainable or cautious about what consume—can start small. #BabySteps.
But what can we do to protect the environment? This roundup looks at some celebrities and public figures who are also prominent environmental activists; bringing awareness to the issues surrounding our environment. We don't have to emulate everything they have done (and are still doing)—the list highlights small examples of ways we can help.
1. Maya Karin
The Malaysian actress is one of the most prominent advocates for the environment in the country. Maya Karin—who starred in films such as Pontianak Harum Sundal Malam, Anak Halal, and Ombak Rindu—has been in a plethora of environmental campaigns. One of them is the #MayaKarinChallenge; a challenge on social media that came about when she took a selfie while lying in a river in the Belum rainforest. The challenge inspires others to do the same, bringing attention to the cleanliness of the rivers and streams in Malaysia. Maya Karin is also advocating against destruction of biodiversity in the name of profit.
2. Leonardo DiCaprio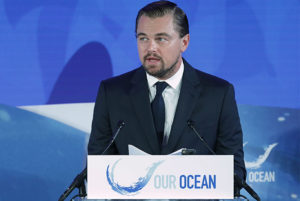 The Titanic and Wolf of Wall Street actor is one of the most vocal celebrity eco-activists. The Leonardo DiCaprio Foundation (LDF)—founded in 1998—aims to protect the last wild places in the world. The non-profit foundation also works on restoring balance to threatened ecosystems. In addition to that, the Academy Award-winning star is also the United Nations Messenger of Peace for Climate Change. Leonardo DiCaprio plays a vital role as board member of prominent environmental organisations such as World Wildlife Fund, Natural Resources Defense Council, National Geographic's Pristine Seas, Oceans 5, and the International Fund for Animal Welfare.
3. Dr. Jane Goodall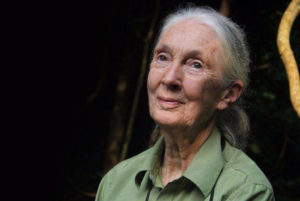 Although not a celebrity in the traditional sense, Dr. Jane Goodall is celebrated globally for her work environmental activism. She founded the Jane Goodall Institute (JGI) in 1977 and the Roots & Shoots programme in 1991. For over six decades, Dr. Jane Goodall has been at the forefront of eco-activism—especially with the protection of animals (like chimpanzees) and the environment. She constantly advocates for action against environmental crises, as well as urges everyone to take action on behalf of all living things and planet.
Some of JGI's strategies include conservation science, advocacy, public awareness and environmental education, as well as research. Dr. Jane Goodall was appointed as a United Nations Messenger of Peace in 2002. At the launch of Project Monyet in Kuala Lumpur in 2019, Dr. Jane Goodall said: "we need more people to work on conserving the forest, to link up the fragments and recreate the forests to be more like they were because they provide all the water for Malaysia's central forest spine". She encourages all Malaysians do their parts in protecting the environment.
4. Martin Sheen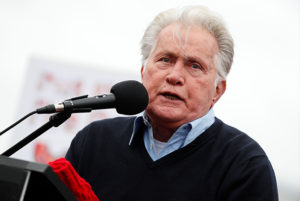 The West Wing and Grace and Frankie actor has been arrested over 60 times for acts of civil disobedience due to eco-activism. Martin Sheen has been actively involved in Sea Shepherd—an international marine wildlife conservation group and rallied for marine conservation. Moreover, he also executive produced The Map To Paradise in 2019; a documentary that highlighted threats to the ocean as well as provided possible solutions. The documentary also featured Prince Albert II of Monaco, President of Palau Tommy Remengesau, National Geographic Explorer Enric Sala, and Sea Shepherd's Captain Paul Watson. In January 2020, Martin Sheen was arrested alongside Joaquin Phoenix as part of Jane Fonda's weekly climate protests—Fire Drill Fridays.
5. Gong Hyo-jin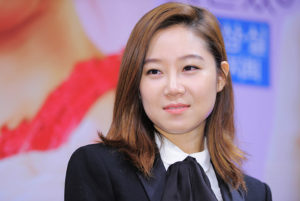 Known to many around the world as one of the most successful actresses in South Korea, Gong Hyo-jin (When The Camellia Blooms, Master's Sun, and The Greatest Love) is also a prominent environmental activist. Gong Hyo-jin—the keynote speaker at 2019's Herald Design Forum in Seoul—urged everyone to take action whenever possible as well as be more aware about the choices they make. In 2010, she published a book of essays on animals and nature called Notebook; encouraging readers to preserve the environment and live a greener life. In the book, Gong Hyo-jin provided simple ways one can do to help protect the environment. In addition to that, she also co-founded Super Magic Factory, an upcycling fashion brand that was established to transform unwanted materials into wearable items.
6. Ian Somerhalder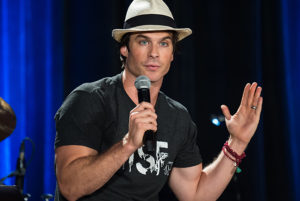 The Vampire Diaries and Lost actor founded the Ian Somerhalder Foundation (ISF)—with wife and Twilight star Nikki Reed—in 2010 "to empower, educate, and collaborate with people and projects to positively impact the planet and its creatures". ISF aims to promote the conservation of natural resources as well as provide support for organisational and grassroots efforts that protect and restore the planet. The actor and environmentalist has also been appointed a United Nations Environment Programme Goodwill Ambassador. After the Deepwater Horizon oil drilling disaster in 2010, Ian Somerhalder was involved with cleaning up oiled wildlife. He is a staunch advocator of being a conscious consumer who values sustainability in order to "live mindful, green lives".
7. Robert Redford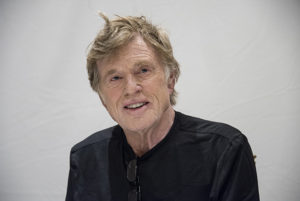 The Academy Award-winning actor and director has been involved in numerous films and television series throughout his illustrious career—from Lions For Lambs to All The President's Men to The Way We Were to Ordinary People. Robert Redford is also one of the most celebrated environmentalists in the world. He co-founded The Redford Center in 2005 with his son, James Redford. Their mission is to galvanise environmental action through the utilisation of films, videos, and new media. The Redford Center works with issue experts, scientists, activists, artists, policymakers, business leaders, philanthropists, and educators—believing that "a greater impact occurs when environmental champions join forces". Some original productions include Watershed and Fighting Goliath.
But that's not all. The list of public figures and celebrities who are passionate about environmental activism is extensive—from the likes to Natalie Portman to Rosario Dawson to Mark Ruffalo. Now that these prominent environmentalists have brought awareness and attention to environmental issues, it is now our turn to do our parts. After all, the Earth is our home.
| | |
| --- | --- |
| SHARE THE STORY | |
| Explore More | |