Lifestyle
Learning what it takes to sit at the top with Joanne Kua, CEO of KSK Group Berhad
Buro 24/7 Exclusive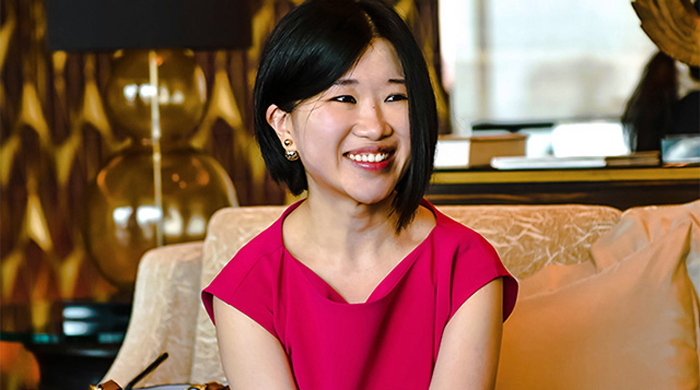 Youthful as she is, Joanne Kua has been calling the shots on things that typically fill the plates of those a decade ahead or close to twice her years. When she speaks, the room listens.
With her paced elocution, she spoke of the challenges she has had to scale in her position of CEO and Executive Director of KSK Group Berhad, and Managing Director of KSK Land, which includes the sale of Kurnia Insurance in 2012 and the company's rebranding to KSK Group Berhad. Most outstandingly, Kua is overseeing the maiden project of KSK Land—the property development subsidiary of the group—8 Conlay.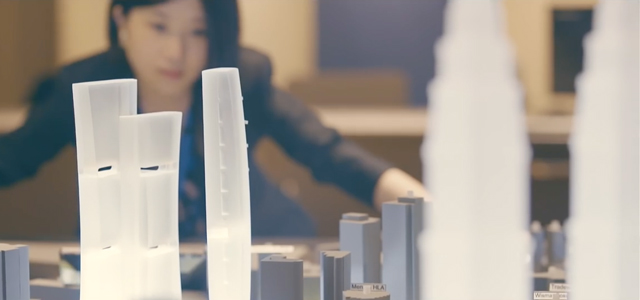 As you read this, 8 Conlay is being constructed into an unmissable part of Kuala Lumpur's city centre. Located amid the bustling intersections of Bukit Bintang, this one-of-a-kind development—scheduled for completion in 2020—will feature the world-class Kempinski hotel and residences, YOO8 branded serviced residences, and lifestyle retail quarters that embody bespoke luxury and living.
We recently caught up with Joanne Kua at Siam Kempinski in Bangkok. Over our insightful chat on her career and plans for the future, we discover the obstacles she has faced, her definition of success, and that food hunting should take precedence over sightseeing.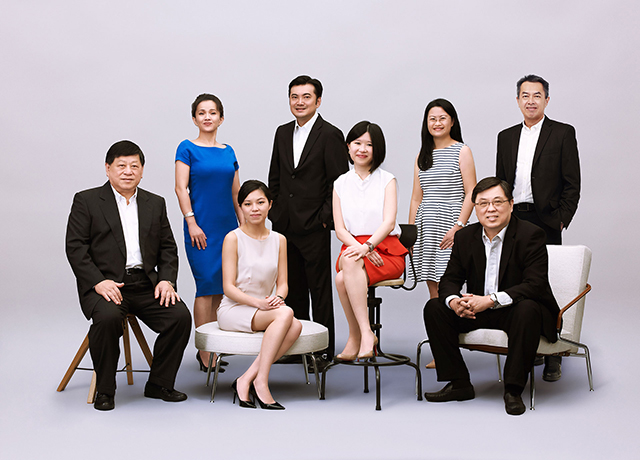 Walk us through a day as Joanne Kua.
When I am in KL, my typical day begins with breakfast with the Chairman (Tan Sri Dato' Paduka Kua Sian Kooi, who is the Executive Chairman, Non-Independent Executive Director of KSK Group Berhad and also Joanne Kua's father). We align on vision, our businesses, our people and what we want to do. A string of meetings at the office follows—I could be in a discussion about management and business in one moment and be talking about interior design in the next. After six is when I can get to my emails and attend to the things on my desk. When I get off work around 7 to 8pm, I either have dinner with family or catch up with friends as much as I can while I'm in town seeing as I travel fairly often.
With a schedule like yours, how do you split your day to make sure you have both work and personal time?
As much as people allege that running a family business is different, it's still a business that has to be run professionally. So, in that I'm very disciplined about my time management—not just for the day but planning the next few months. I also strictly set aside days for family and friends. If there is nothing urgent, you go home to spend time with loved ones. It's about finding that balance.
Likewise, although it's almost always in and out when I travel for work, it doesn't mean a short break to experience the latest offering of the city can't be had. Sometimes, as much as it's work, something like meeting all types of interesting people on the job could also be personal development. Most try to draw a line (and I do too), but I also believe that it's okay to have this grey area for a little bit of fun as well.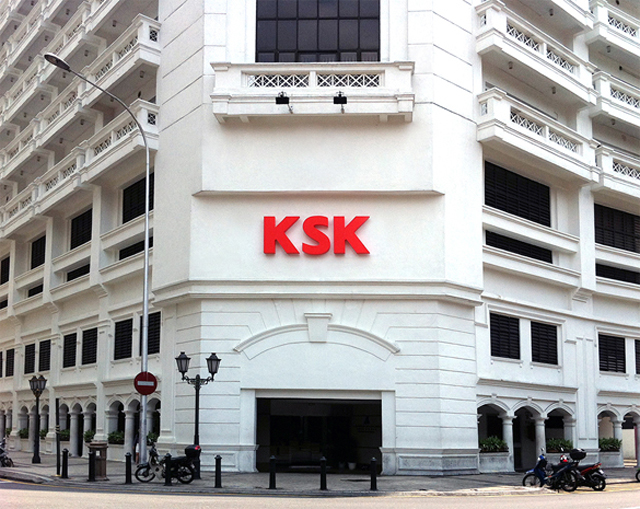 You started your career in Munich and London in investment banking but came home to Malaysia and took on an immense role in a different sector. What was the transition like?
It's not as hard as many people think. Although I was away for a very long time and I have only been back for seven years, KL has always been home and this business is part of family; it's something that I have had a sense of since I was young.
With the course of the company changing dramatically, my journey has never been uninteresting. After plans to diversify and dispose of Kurnia came to light, I was out on the front with the team for the biggest insurance sale in Malaysia. That took up a good part of my first two years. There wasn't time to think if is this hard or not, everything is so overwhelming with the business. Then came a soul searching experience when we had the rare opportunity of creating a brand new identity for our company post-Kurnia. A year later we bought the land for 8 Conlay, which has since spiralled into this huge project.
Nothing I have done in the last seven years has been business as usual. Personally, it's not been difficult; professionally it's been super interesting. It's a trajectory—my job as group CEO is to continue to adapt and take the company to the next level.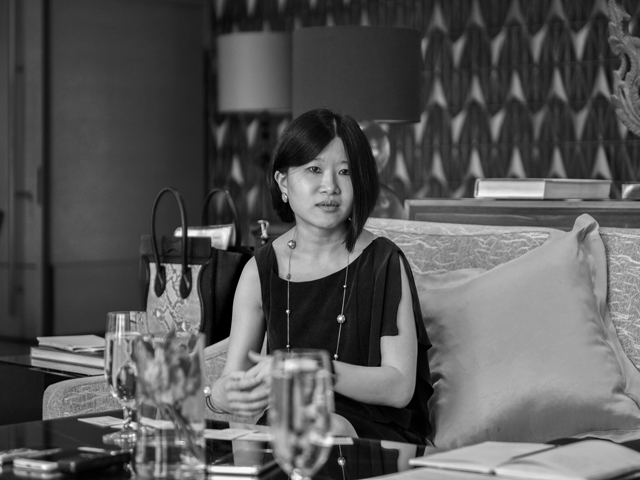 Let's talk about the age factor. Do you think being as young as you are in the position you hold comes as an advantage or is it a hindrance?
In all honesty, in the beginning, it was a disadvantage. Walking to my seat in a room, people would think, "Who the heck is this young girl sitting in front of us?" But that is just an early hindrance. You have an advantage: The element of surprise. I don't discount the discipline and hard work that I put in. Because of the lack of experience, I worked twice as hard, I asked all the questions I could because there are no stupid questions—we're all learning everyday. It's also about having the humility to engage the people who do have the experience to collaborate and forge ahead with you. I could not just command respect; I had to earn it. But when you walk into a room where everybody assumes your weakness and you prove you know what you are talking about, you make decisions efficiently and are steadfast in your direction, you have mastered the art of earning respect.
I don't discount the the discipline and hard work that I put in. Because of the lack of experience, I worked twice as hard, I asked all the questions I could because there are no stupid questions—we're all learning everyday.
We're constantly inspired by #BuroBossGirls like yourself. Is there a boss girl whom you look up to?
Sheryl Sandberg. She's an amazing woman who entered Facebook from an age and a generation uncommon to the industry. Her relationship with Mark Zuckerberg and how they put things together is inspiring. She understands her role and uses her position to tell women to lean in a little more.
As much as her book, 'Lean In' was controversial, we do have to push and believe in ourselves despite the struggles. Many say, once you have a family, that's it. But it's not about doing everything yourself. Find people around you to give you comfort and those who would pitch in when you really need physical help. That is how you can find the balance between work life and personal life.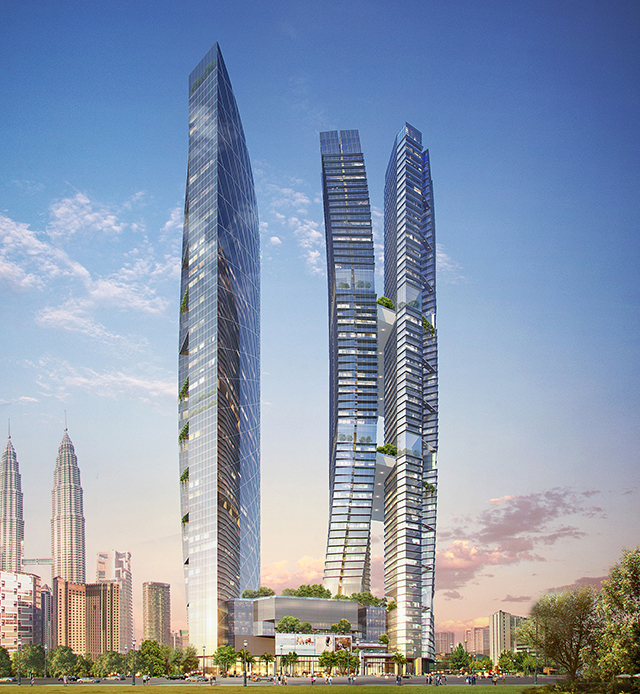 Would you consider 8 Conlay your greatest success? What is in store for the next ten years?
That's a hard one. As much as the focus right now is 8 Conlay, it is not yet a success because there are still so many moving parts. I need to see things to the end. So far, the greatest success in this is how we pulled so many diverse people together. We've built a culture where people feel like they are part of a family. All our principals never fail to attend every one of our bi-weekly meetings. It speaks true belief—in the company and in the project.
The next ten years will be about taking things to the next level and seeing all the things we've built so far come to life. More projects like 8 Conlay could be in the works. By that I mean creating new concepts for Malaysia and beyond; injecting new elements into customer service, technology and nurturing those to fruition.
How do you see yourself giving back to the community given your experience and skillset?
When things settle and I have the opportunity, I would love to start a social enterprise. Not a charity, nor foundation; I don't believe in that. To give back to the community, a social enterprise is something that can be sustainable for a long time because it is a true business. With KSK, we've transformed a company and started something from scratch. Building a new culture and developing a brand story really is part and parcel of my passion.
Perhaps, it's through education. Not by giving out scholarships but more of presenting an opportunity to have the kind of exposure that I've had which was essential in bringing me to where I am today in my career. I interview a lot of young people who have such passion for what they do but may not have someone to believe in them and develop their abilities. I'm still trying to discover how to get there and what that process would be but I aspire to channel back to young people in South East Asia who want to be entrepreneurs in their own right—it's my vision.

COFFEE OR TEA
Coffee
WORK OR LEISUREWEAR
Workwear
LESS IS MORE OR MORE IS MORE
Less is more
FAVOURITE TRAVEL DESTINATION
Bangkok
BUCKET LIST TRAVEL DESTINATION
Patagonia
SIGHTSEEING OR FOOD HUNTING
Food hunting, definitely
CAN'T LEAVE THE HOUSE WITHOUT…
Phone, watch, notebook
FAVOURITE WARDROBE ITEM
My Louboutins
HIGH HEELS OR FLATS
Both
MUST-HAVE BEAUTY PRODUCT
The magical Laneige Water Sleeping Mask
RED OR NUDE
Red for special occasions and nude for everyday
BIGGEST PET PEEVE
Lack of attention to detail or sloppiness
FAVOURITE THING TO DO TO UNWIND
Spa
3 WORDS USED MOST DAILY
Luxury, service and coffee. [laughs] All work hazards.
3 LESSONS OVER BREAKFAST WITH TAN SRI
Never ask for respect, earn it.
Build relationships with people on the top, below and by your side.
Learn to take a step back in tough situations. Handle the divide between taking things personally and professionally.
5 TIPS FOR ASPIRING #BUROBOSSGIRLS
Be humble
Respect everybody's culture
Communicate well
Learn how to adapt
Enjoy every moment; whether it's work or play
More #BuroBossGirls to read about:
7 Minutes with Gabrielle Tan-Helfman of The Gardens Mall
10 Malaysian #BossGirls that will inspire you with their stories
| | |
| --- | --- |
| SHARE THE STORY | |
| Explore More | |