Gwen Ong, Deputy Editor: Frank Gehry's Fish Lamps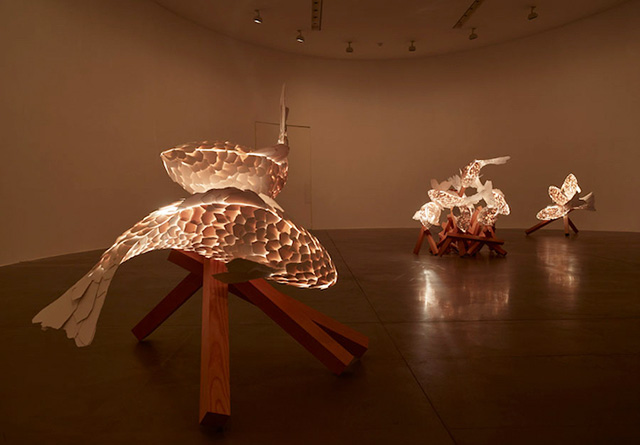 If I had my way, every house must come equipped with a dedicated reading corner and a lamp to light up dreary evenings and fire up the imagination. I couldn't ask for a more beautiful lamp than Frank Gehry's. While the architect may be famous for his design architecture, he is also skilled in fine art. His Fish Lamps series was first introduced in the early 80s and continues to draw us in with its warm glow. The illuminated sculptures are made by hand so each twist and turn give the illusion that the kois are swimming through water. I'll hang these up so that I can just curl up under my lounge and have conversations with the wise kois above my head.
Jasmine Leong, Senior Fashion Writer: Louis Vuitton Cocoon Chair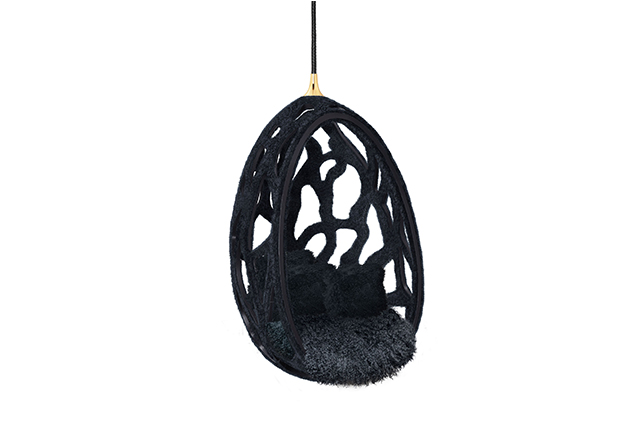 Since its lifestyle designs debut at Design Miami in 2012, Louis Vuitton has been showcasing cool, and luxe, of course, furniture with their special project known as Objets Nomades. At this year's fair, the French house gives a new take to the famous swinging Cocoon Chair by adding black short and long-hair lambskin. Black, cozy and chic—this fuzzy homeware from Louis Vuitton puts the fur in furniture (#sorrynotsorry). Did I also mention that this hanging chair is in the shape of an egg? I picture myself in the balcony, all cocooned in the seat with a good book and dream pop music playing in the background. Talk about a designer conversation piece amongst my guests, and neighbours.
Rachel Au, Lifestyle Writer: Rick Owens' stag chairs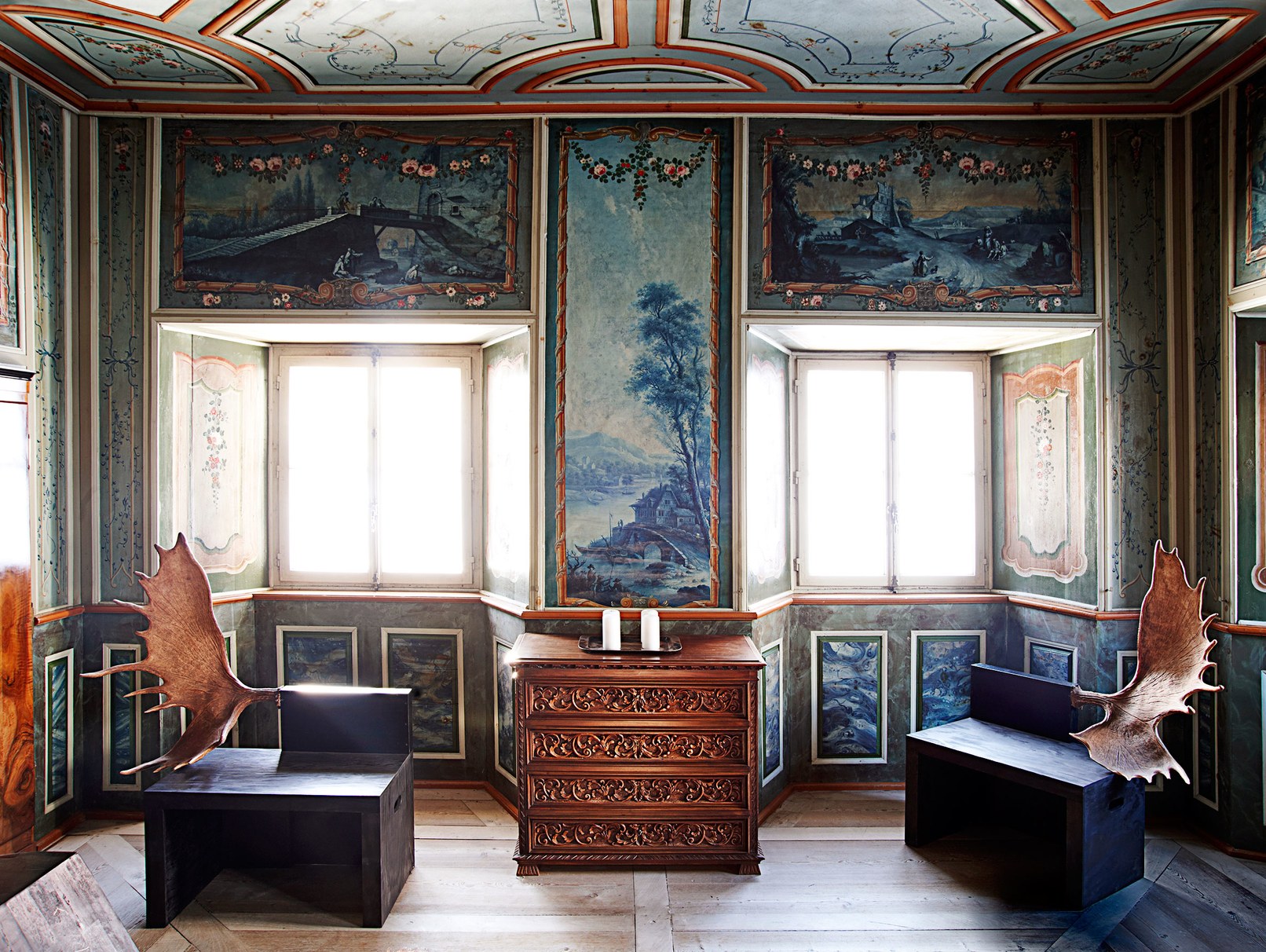 American fashion designer Rick Owens is mostly known for his luxurious goth-infused clothes so it comes as no surprise that few know of his second passion: Furniture. That, however, is about to change as his brand's new Manhattan store is filled with selected pieces, a forthcoming book and an exhibition dedicated to his and wife Michèle Lamy's neo-Paleolithic furniture at the Museum of Contemporary Art (MOCA) in Los Angeles where there will be new pieces made just for the show. While I wait in anticipation for his new collection, I'll just keep my eye on these breathtaking stag chairs of theirs from a display at the Chesa Planta museum in 2012. That's the beauty of Rick Owens' furniture—it's more art than a cosy chair with plush cushions.
Loh Wei Yeen, Fashion & Beauty Writer: Marc Newson's Extruded Table 3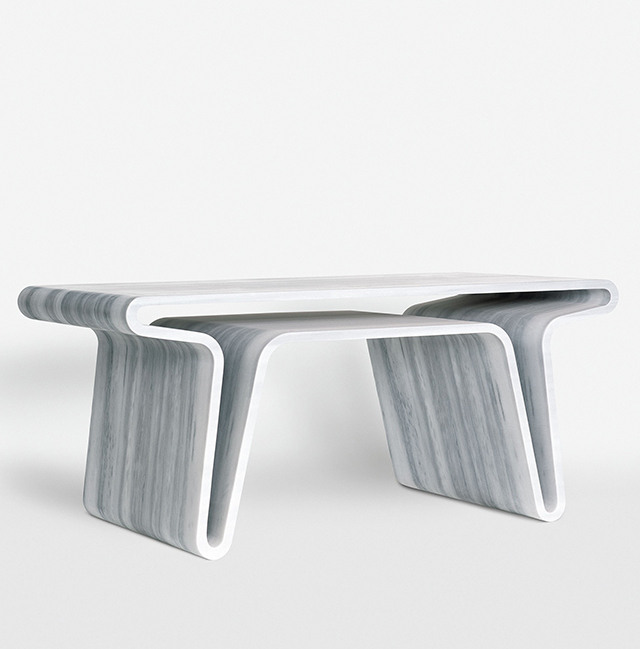 It's not difficult to fall in love with Australian designer Marc Newson's aesthetic—his design acumen is evident in collaborations with notable brands, including the Jaeger Le-Coultre Atmos 568 that is equipped with a seemingly floating mechanism and Louis Vuitton's ultra chic Rolling Luggage. But if I had to choose one of his works to furnish in my living space (hopefully realized in the distant future), it's his third variation from the Extruded Tables exhibition in Gagosian Gallery. This sleek table is crafted from a single block of Striato Olimpico marble, with a form that's akin to a unbroken line with no beginning and no end—the perfect pick to satiate my secret obsession with marbled everything.
Tan Su Fen, Writer: Cristina Celestino for Tonelli Design's Opaline collection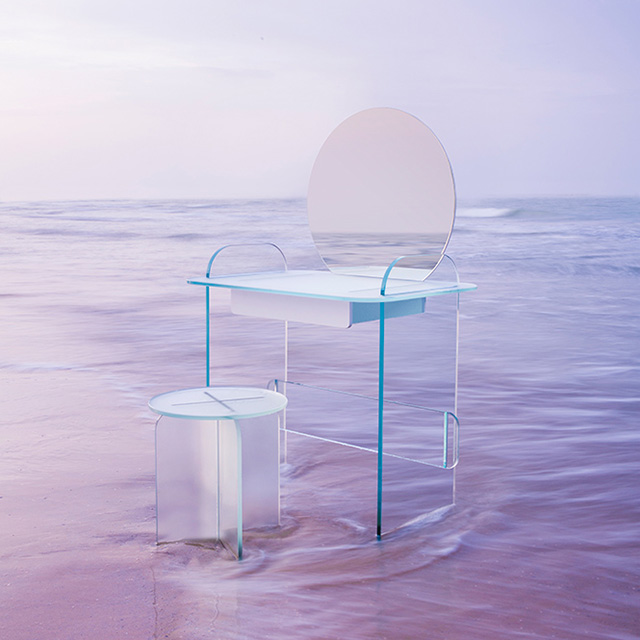 Clumsy as I am, I should probably be the last person in the room to own glass furniture—or glass anything really. But one look at the Opalina capsule collection by architect and designer Cristina Celestino for renowned Italian glass furniture makers Tonelli Deisgn and I'm absolutely smitten. Up to the 19th century, 'opaline' referred to an off-white rose colour. Over the years, the term expanded to encompass a broader set of colour variations, and now, Celestino pushes the definition of 'opaline' with her designs to include glass furniture that are made of etched and painted glass in a translucent, silky finish. The pristine aesthetic will urge even the messiest of people (read: me) to keep cluttering to a minimum.
Alyssa Lee, Editorial Assistant: Canvas by Yoy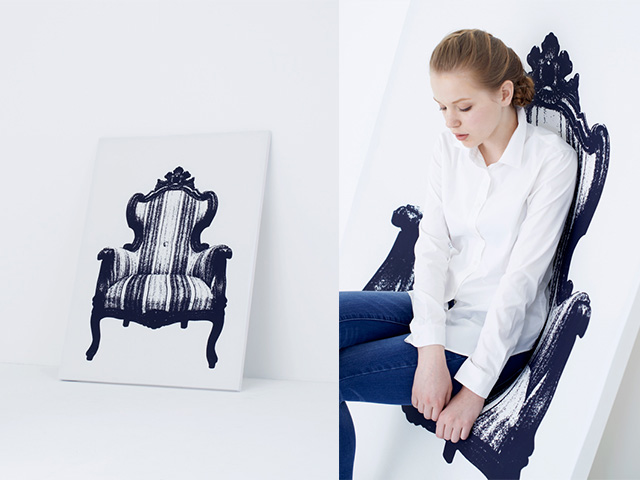 There are a few arguments voiced by killjoy dissenters of superfluous artistic additions to a household. One: clutter. Two: triviality. The ingenious piece above by Yoy solves both. A flat piece of canvas to please the fussiest minimalist with a hidden function. The wooden and aluminium frame stretches out an elasticated fabric made to look like canvas with a painting of a chair. Rest a posterior on the illustrated seat and it turns into a chair. I'm already imagining all the gasps I'll elicit when I literally sit on my art.
Related stories:
#WednesdayWishlist: Art exhibitions for the ultimate culturephile
| | |
| --- | --- |
| SHARE THE STORY | |
| Explore More | |