There once was a time when space was but a dream uncharted; a time before the feet of man marked the moon.
The Futura Collection by Sancal whisks us back to a bygone era—the wonder years of the 1960s. It was a pivotal block in history; industrialism came of age, pop culture was reborn, and the race to space ignited an optimistic reverie that changed nations.
Fueled by the spirit of the Space Age, this latest line up from Sancal revisits the particular vision of the future that helped define '60s. Futurism is the theme at play; with influences from the fashions of Cardin and Rabanne, sculptural designs of Aarnio, and futuristic structures by Niemeyer.
Circular motifs and fluid designs that convey weightlessness reflect of the cosmic visions of the time. Pieces are coated in a discrete palette but punctuated by acrylic accents and chrome fixtures. The new series features products that challenge the idea tomorrow through the eyes of yesterday.
Like icing on a cake, a set of limited edition satirical sculptures by artists José Ángel Rodríguez Corral and Miriam Hernández Ros of Número26 cleverly underscore the retrofuturistic discourse behind the collection.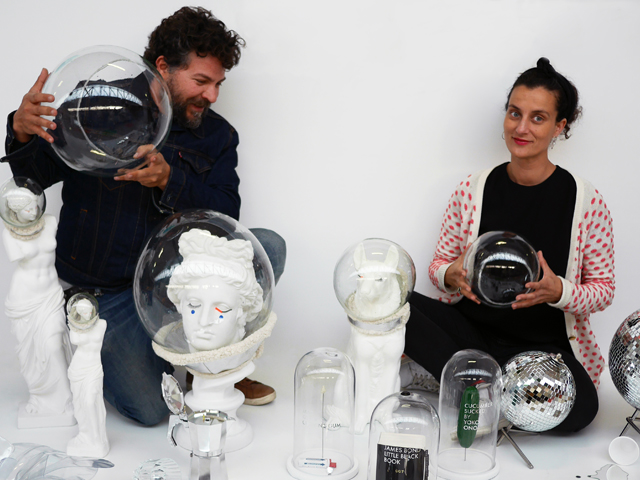 You could say that the future has always been equipped with a sense of humour. No matter how accurate predictions claim to be, they're really only as good as crystal gazing—probably warped, never complete, but always entertaining. 
The new collection is available at Xtra Furniture, The Gardens Mall, Mid Valley City, Kuala Lumpur. Visit their website or Facebook page for further information.
Related stories:

This designer twists stuff into furniture 
Salone del Mobile 2016: Flip through the new styles of Versace Home
Van Gogh's bedroom has been recreated, and you can stay in it