While staying home on the weekends may be a tempting thing to do, you most certainly don't want to miss out on these curated events that are happening this month.
3 – 8 March 2020, Rashomon @ The Kuala Lumpur Performing Arts Centre (klpac)
Presented to you by The Japan Foundation and The Actors Studio, the show, Rashomon, revolves around the mysterious plot of a murdered samurai and his wife who was raped. On the day of trial, these are the people summoned to testify—a priest who came across the couple before the tragic incident took place, a woodcutter who discovered the dead body, an infamous bandit who confesses to the crime, the wife, and a psychic medium who contacts the dead samurai. However, the witnesses' testimonies vary and don't add up—will the truth come to light, or will the case remain unsolved?
Directed by Joe Hasham OAM, the play introduces both local and foreign talents including Lee Swee Keong, Omar Ali, Faridah Merican, Doppo Narita, and Maiya Goshima.
WARNING: Show contains content of physical and sexual violence.
Ticket price starts at RM40. For more information, visit here.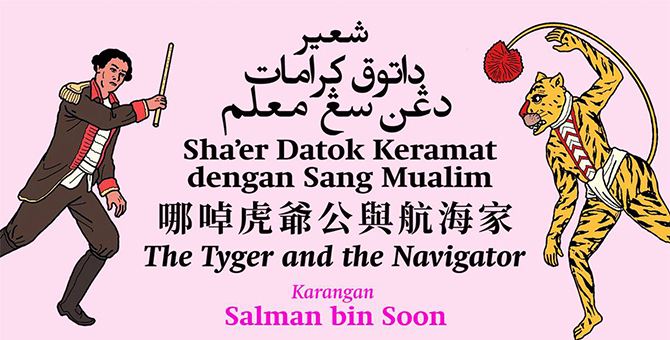 The Tyger and the Navigator is a historical narrative which focuses on 18th-century cultural encounters in the Malay realm. While countless historical materials scatter all over the Internet, artist Simon Soon decided to assemble them into an image board by incorporating a mix of 20th-century collage and contemporary culture of cloud computing, in search of intriguing connections hidden amongst historical materials.
All this was accomplished through a myriad of digital objects such as songs, images and more; at the end, providing enthralling finds to new content and stories. You may just come across some never before heard (and impressive) facts!
The exhibition was first commissioned at Para Site Hong Kong (an art centre), and Rockbund Art Museum in Shanghai. This will be Simon Soon's first solo exhibition as well as his first time showing in Malaysia.
Admission is free. For more information, visit here.
Now – 8 March 2020, LOVE IS IN THE AIR @ ZHAN Art Space, Jaya One
The curated event aims to share the personal stories of three artists' experiences and interpretations on the subject of love. The three talents include Fariza Basri, Ng Wei Li, and Nadia Nizamudin; you can expect a group exhibition of over 65 artworks, ranging from miniature artworks painted in the shape of an old 50-cent coin to quirky illustrations to the incorporation of embroideries and textiles in contemporary art.
Admission is free. For more information, visit here.
Now – 8 March 2020, ArtBox Exhibition 2020 @ The Kuala Lumpur Performing Arts Centre (klpac)
Presented to you by Art Box PHM and The People of Asia, the event functions as a creative space to open networking opportunities for refugee artists to display their artworks and tell their stories. The art exhibition features a total of 35 paintings from 13 refugee artists, in hopes of sharing their experiences with the world through their art. The event includes talks, face painting and an auction.
Admission is free. For more information, visit here.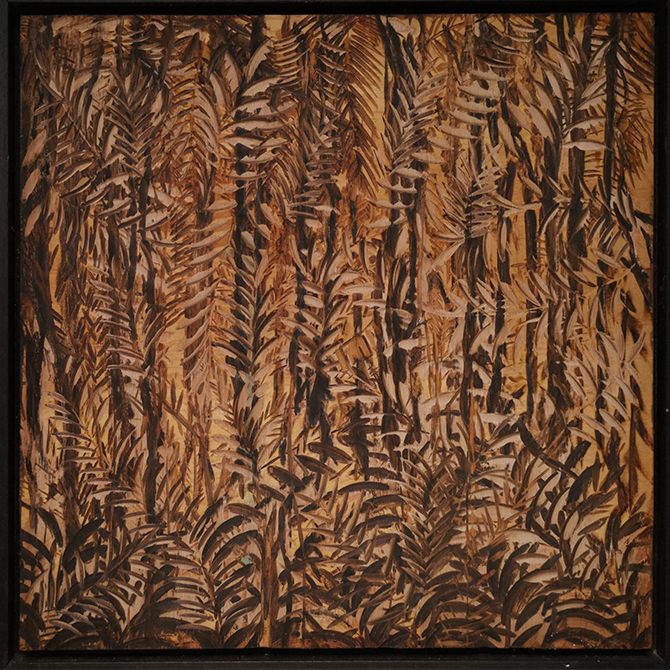 Fauzan Omar is a leading contemporary artist who firmly believes in expressing his artistic voice (and love for nature) into a form of personal art. With recent environmental issues such as haze, Australian bushfires and COVID-19, Omar's works aim to address the significance of compassion and resilience in one's life during the toughest times.
Fauzan Omar attained Master of Fine Art in Painting from Maryland Institute College of Arts (MICA), Baltimore, Maryland, USA.
Admission is free. For more information, visit here.
Now – 21 March 2020, TONA @ TAKSU Galleries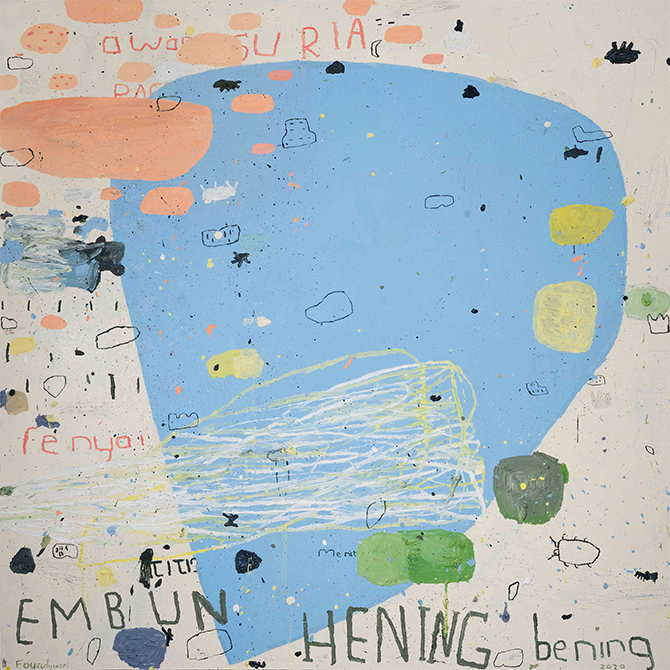 The exhibition features the latest artworks of contemporary artist Fauzulyusri—TONA draws major inspiration from nature such as animals, flowers, water, land, and many more. From there, the artist uses intimate memories and surroundings to express his thoughts—all with colours and tones to achieve rhythm and harmony in abstract paintings.
Admission is free. For more information, visit here.
26 – 27 March 2020, Lff2020 x GASP by Company Circoncentrique @ Damansara Performing Arts Centre (Cancelled)
It was just announced on March 5 that the event has been cancelled due to health and safety concerns.
A collaboration between Ilham Gallery and Singapore Art Museum (SAM), the curated exhibition showcases a diverse selection of contemporary art pieces from Malaysian artists. The topic of social and political body is introduced as an expression that each member of the society is part of the collective unit, yet individually, a subjective body.
A few artists' works at the exhibition include Ahmad Fuad Osman, Bayu Utomo Radjikin, chi too, Redza Piyadasa, Simryn Gill, Yap Sau Bin, Yee I-Lann, and many more.
Admission is free. For more information, visit here.
Recommendations:
We know that it's still March, but ticket sales to the three shows mentioned below have begun and tickets are selling quick—so snap them up before it sells out:
A once-in-a-lifetime event situated in Malaysia, the prestigious St Petersburg Theatre Russian Ballet will be visiting KL to perform the 130-year-old Sleeping Beauty production. Noted as one of the most challenging ballet productions ever made, the famed theatre remained dedicated to perform its original choreography by the great Marius Petipa. If you're a fan of the renowned theatre, you most definitely do not want to sit this one out.
Ticket price starts at RM188. For more information, visit here.
24 – 26 April 2020, Ballet Illuminations 2020 @ The Kuala Lumpur Performing Arts Centre (klpac)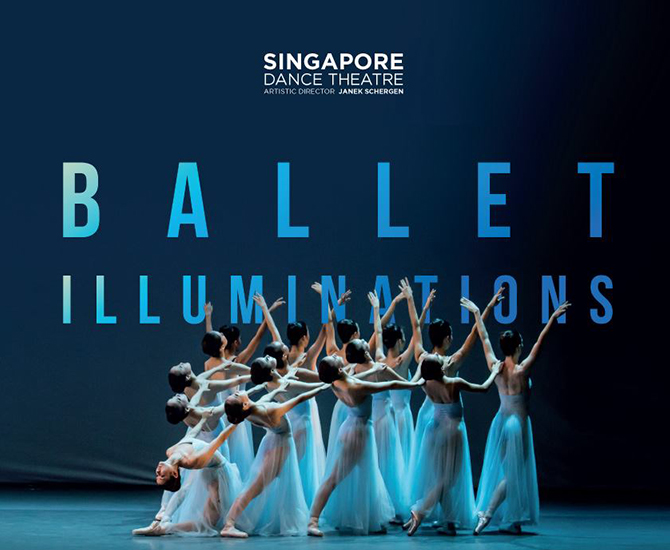 Brought to you by Singapore Dance Theatre, the performance is led by artistic director Janek Schergen featuring iconic ballet choreography by ballet master George Balanchine, The Four Temperaments, Nils Christe's Organ Concerto, and Choo-San Goh's Five.
Ticket price starts at RM45. For more information, visit here.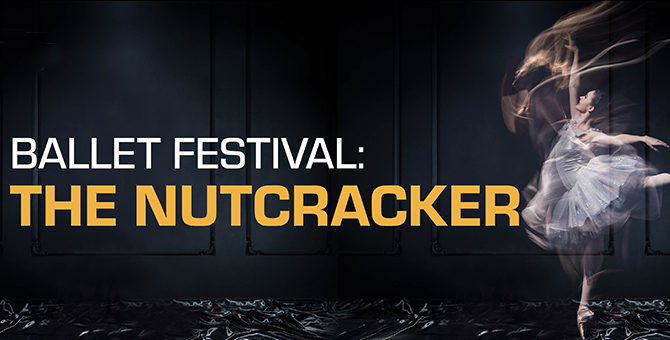 The pairing of ballet and classical music never goes wrong. Treat yourself to an enthralling play in the middle of the year—Tchaikovsky's Nutcracker is too iconic to miss out on, especially an exquisite performance on the "Dance of the Sugar Plum Fairy" segment!
Ticket price starts at RM141. For more information, visit here.
Don't forget to check out our monthly listing for concerts in KL this March 2020 here. A few artists to grace KL this month and next include The Impatient Sisters, Yiruma, Ruel, and more.
| | |
| --- | --- |
| SHARE THE STORY | |
| Explore More | |