Looking for things to do over the weekend? Check out these exciting live music performances that will take place in Kuala Lumpur this month:
7 March 2020, Power and Poetry @ Petronas Philharmonic Hall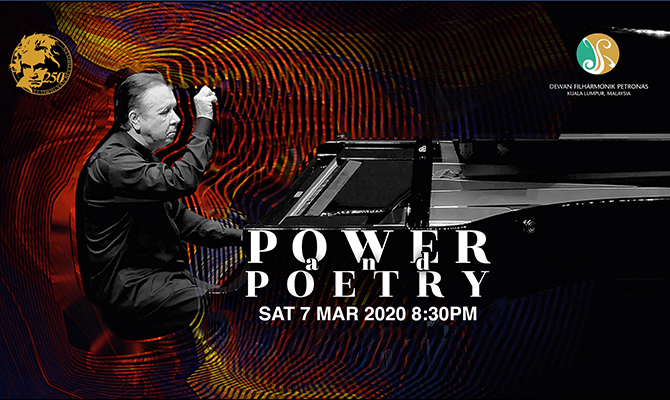 Highly acclaimed Russian pianist Mikhail Pletnev will perform Beethoven's classics including Fidelio Overture and Piano Concerto No.3, both a phenomenal mood; followed by a moving piece, Concerto for Orchestra, from notable Hungarian composer Béla Bartók. Maestro Fabio Mechetti will be conducting the orchestra.
Ticket price starts at RM56. For more information, visit here.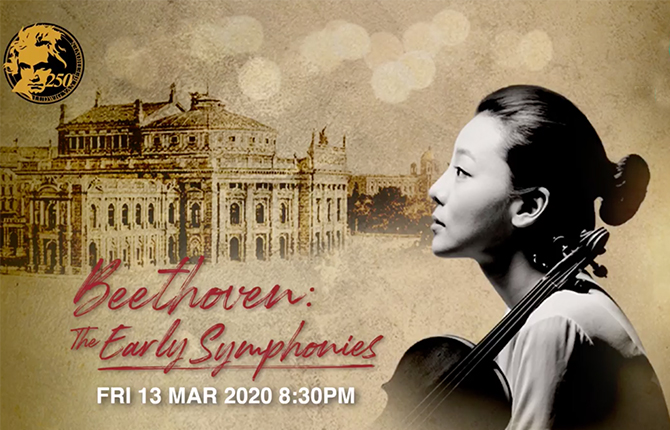 A performance led by Maestro Jun Märkl, the concert will feature Beethoven's early works, which some might even say that, his early symphonies have hints of Mozart and Haydn's influences. Violinist Clara-Jumi Kang will be performing the musical genius' romantic rhapsodies—Symphony No. 1, Symphony No. 2, Romance No. 1, and Romance No. 2.
Ticket price starts at RM56. For more information, visit here.
18 – 22 March 2020, Yesterday Once More 3 @ The Kuala Lumpur Performing Arts Centre (klpac)
Malaysia's performing art theatre, klpac, is back with its iconic 'Yesterday Once More' show this March, since its successful sold out shows for two consecutive years. Especially for those who enjoy timeless oldies (or just good music) from the '40s till '80s, this is an event you most definitely don't want to sit out on.
Set in a live setting, audiences will get to groove to all-time favourite tunes from legendary stars, including Nat King Cole, The Beatles, The Foundations, Nancy Sinatra, Barbara Streisand, and more. Aside from spoiling you with a musical treat, there will also be an open bar, handled by celebrity bartenders Joe Hasham OAM and Lawrence Selvaraj—you're going to be in good hands for the night.
The talented group of vocalists includes Joel Wong, Lai Suk Yin, Omar Ali, Rachel Liu, Serene Chng, and Vale V Wong; directed by Ian Chow, and backed by a five-piece band: Jing Xiuan, Lee Hui Yin, Coebar Abel, Alex Lee, and Iqbal R..
Ticket price starts at RM68. For more information, visit here.
28 March 2020, The Impatient Sisters @ ATASbyBijanFX, Petaling Jaya
Local folk pop band, The Impatient Sisters, comprises three sisters (literally) Soraya, Nazeera, and Ireena Taib. Hail from Kuantan, the trio definitely made a name of their own in Malaysia. If you're not familiar with their works, just know that they have opened shows for international acts such as the U.S folk-rock band Fleet Foxes, Australian indie rock band The Jezabels, and American singer-songwriter Dia Frampton.
Some of their most popular tracks include Hey There Young Sailor, Oh Kawan, Far Away, and Comets and Stars. Set in an intimate show environment, music lovers can expect to vibe with the three sisters' dreamy, harmonising vocals on stage. The band also announced that they will be performing new tunes for the first time—Party Mama, Tunggu, Paper Boat, Mari Menari, 7 Years, and more.
Ticket price starts at RM30. You can email [email protected] to purchase presale tickets. For more information, visit here.
RECOMMENDATIONS:
We know that it's still the month of March, but with tickets selling out real quick for the two shows mentioned below (also worth noting)—you're going to want to get yours before they sold out:
River Flows In You, Kiss The Rain, May Be, and Love Me—surely, many classical music lovers have one of these songs in their playlists. This coming July, the world-renowned pianist and composer Yiruma will be making his way to Resorts World Genting to perform his greatest hits and classical scores.
Ticket price starts at RM192. For more information, visit here.
Up-and-coming Australian artist Ruel was set to perform in Kuala Lumpur on March 10, but due to the coronavirus outbreak, it has been rescheduled to September 9. Fans can expect the singer to play some of their favourite tracks such as Painkiller, Real Thing, Face To Face, and Don't Cry, from the singer's second EP (extended play), Free Time.
Ticket price starts at RM298. For more information, visit here.
Don't forget to check out our monthly listing for art events and plays in KL this March 2020 here. (P/S: Visit the mentioned art galleries for free!)
| | |
| --- | --- |
| SHARE THE STORY | |
| Explore More | |