Japanese paper artist Chie Hitotsuyama breathes life and creativity into newspapers by molding them into 3D animal sculptures
It's all in the details—that surely is what comes to mind when one chances upon Chie Hitotsuyama's works. Her animal art sculptures are done by twisting dampened newspaper pieces into strips and placing them on top of one another. It might sound seemingly simplistic, but Hitotsuyama has the ability to bring life to these sculptures by paying utmost attention to detail, giving vivid expressions on top of textured fur, scales and the likes to her creations. 
A paper artist based in Fuji City, Shizuoka Perfecture, Hitotsuyama established her current expression of art after creating her first work—a rhinoceros (work title: Cries and Songs from Your Heart Are Still Heard Today)—a work that stemmed from a striking experience that stirred her emotionally when she visited a national park in Zambia, Africa. The visit inspired her to share the message of life, and how the lives of animals are equal to us, through her artwork.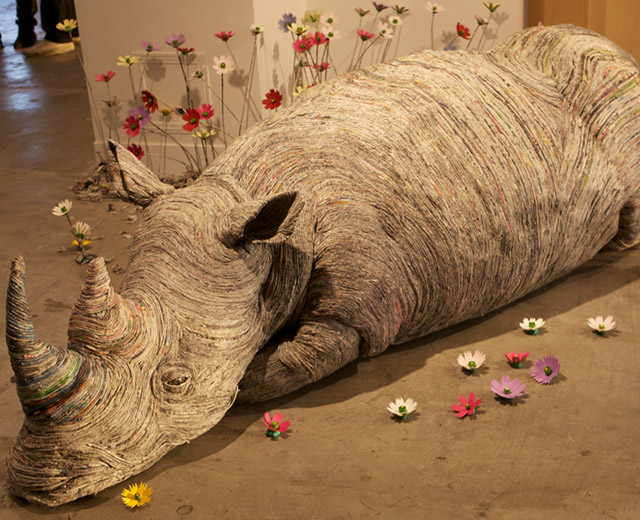 "I came across an injured rhinoceros at the national park. I heard from the park ranger that rhinos are killed brutally by poachers who want their horns. From my wish to share this reality with many more people, I created my first work," Hitotsuyama told Kokusai Pulp & Paper. "I became strongly aware of what life is all about, what it means to live. Animals that live in nature are equal to us in the sense that we live together on this planet. They live ordinary everyday lives just like us. I would like to keep producing my life-sized work as much as possible to convey their lives."
See more of Chie Hitotsuyama's works here:
Related stories:
The Futura Collection lets you live in yesterday's tomorrow