According to Iris Law, giving your face a natural flush is out—sunburn is in. Here are three lessons in blush we gleaned from the supermodel.
If anyone was going to revamp the blush game, it would be Iris Law. The model has built an impressive career for herself, garnering over 338k followers on Instagram and a fair share of brand deals. She's more than just a stunning face, though; she also has a keen creative eye, especially when it comes to makeup.
Law is no stranger to a full face (especially when it calls for a cat-eye), though she's usually seen with the bare minimum. That said, a quick scroll through her Instagram shows that her everyday look is usually some iteration of a bold lip and matching blush. 
The twist? Law's 'the less, the better' approach means she experiments with her application to keep her look fresh. Needless to say, there are some very fun results. Behold: Iris Law teaches us three new ways to wear blush (and look great).
READ: The 10-second beauty trick to scoring a rosy glow
Get the sun-kissed look, sans the sun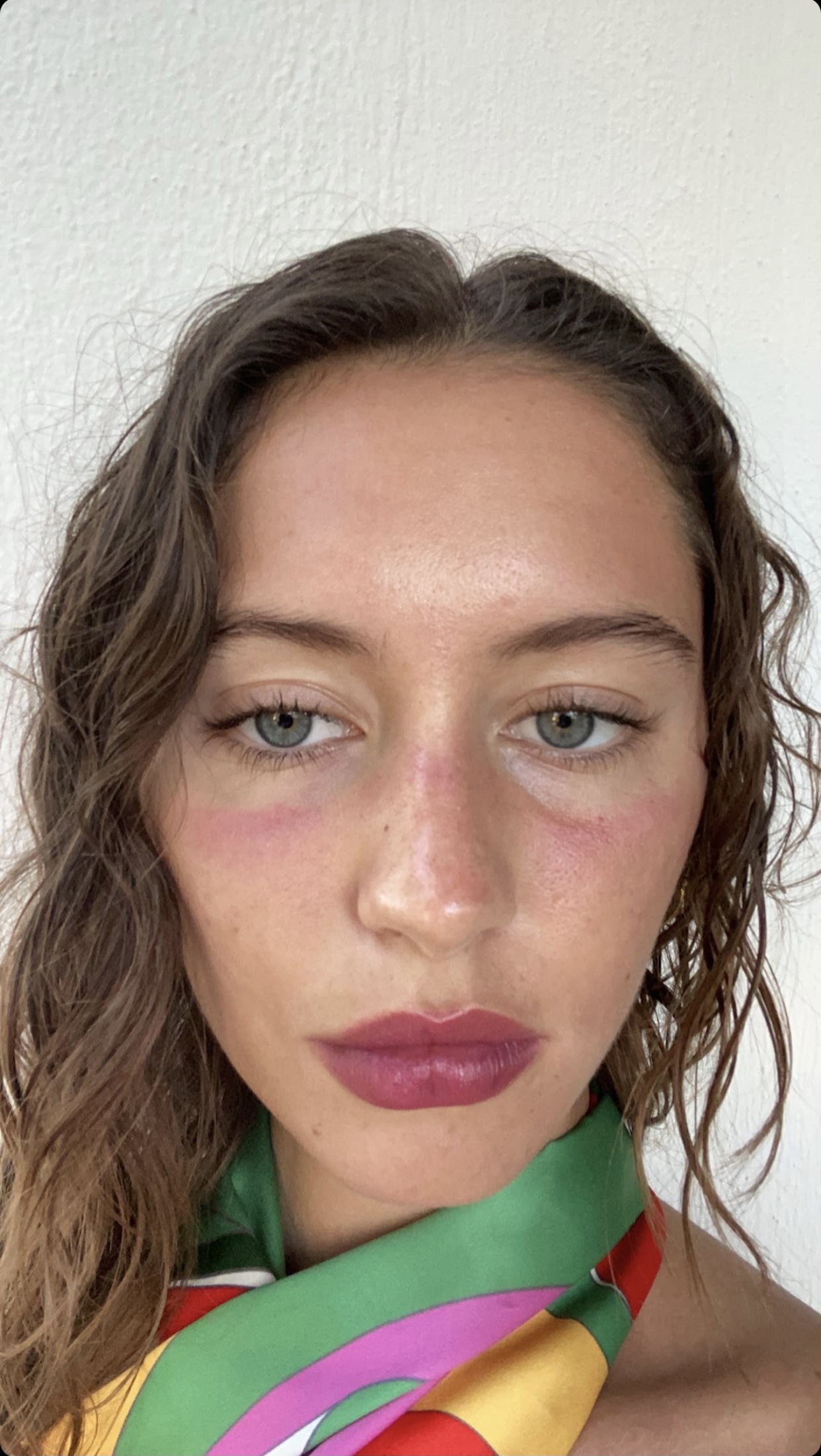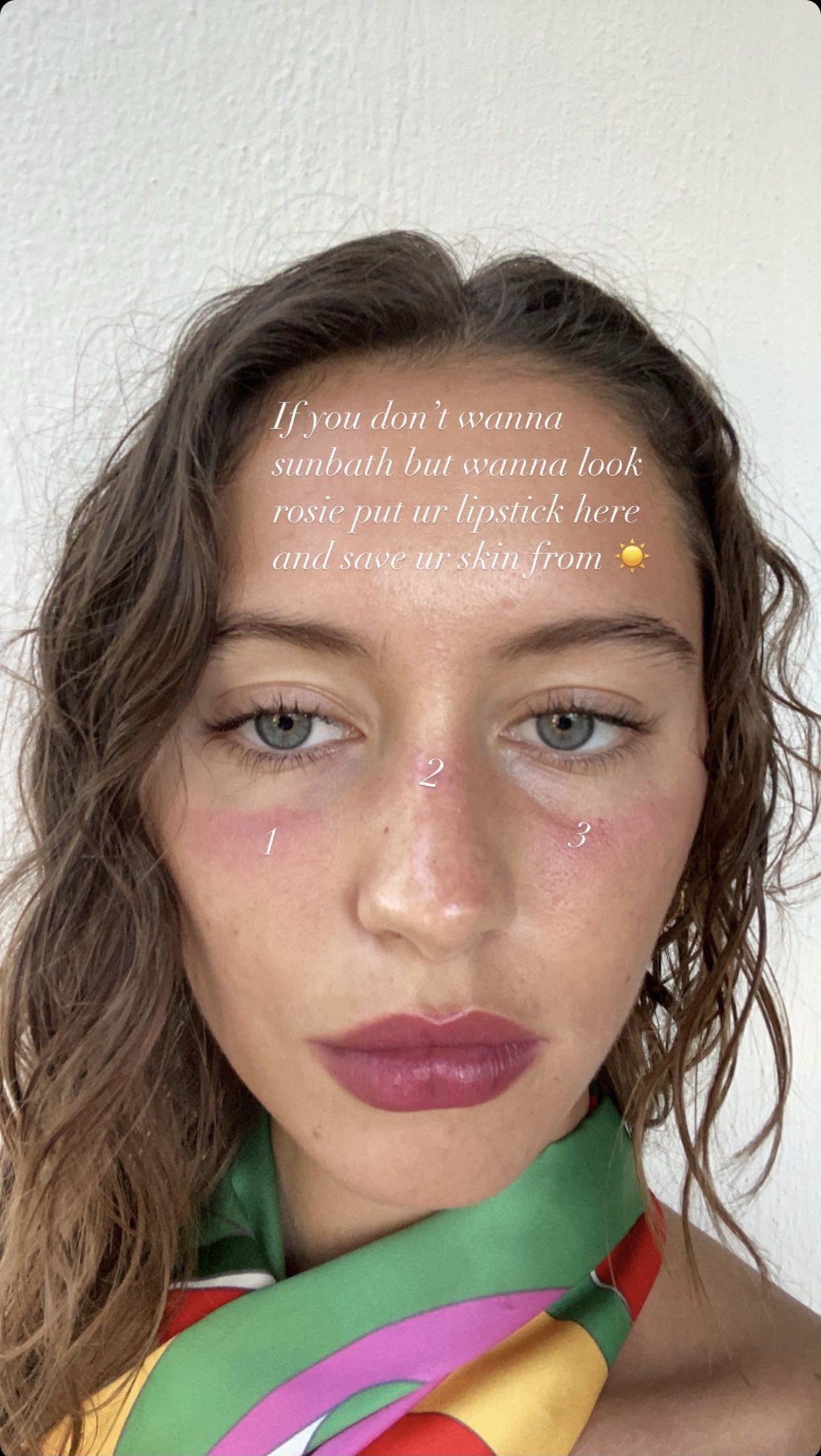 In this look, Law teaches us an easy way to get our skin looking sun-rosy without the risk of skin cancer. Simply swipe the blush of your choice lightly along the cheekbones and the bridge of the nose and blend (swipe for her visual).
READ: A guide to sunscreens for every skin type
We recommend using a cream or liquid blush as you will have more control over your application, as well as a more natural finish.
Try: Fenty Beauty Cheeks Out Freestyle Cream Blush
The model has stated that she often uses her lipstick as both a lip colour and a blush to keep her look coherent. This is perfect for those of you who either need a touch-up on the go or who are looking to cut the weight on your travel beauty bags.
READ: How to get your money's worth from your beauty bag
Channel your inner doll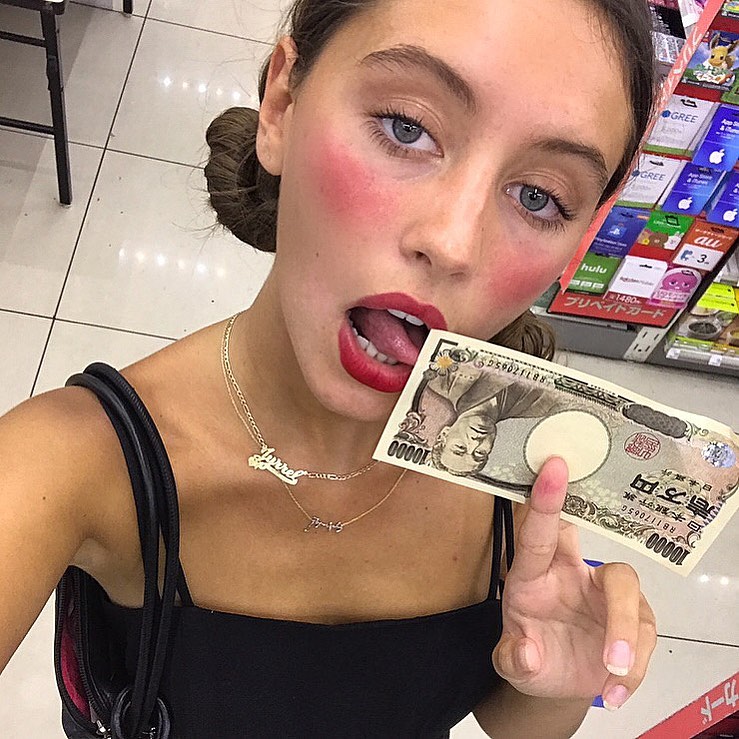 Who says blush needs to look natural? If it's good enough for the German porcelain doll in your childhood bedroom, it's good enough for you.
All jokes aside, this take on the everyday blush is a super cute way to switch up your routine without crossing the line from quirky to bizarre. To get the look, simply focus your blush on the apples of your cheeks, blending sparingly. Don't forget to smile!
We find that a liquid blush works best for this as it tends to dry down quicker—yes, the less blendable quality of most liquid lip-to-cheek tints are actually a plus for this look.
Try: Benefit Benetint 
The 'hangover blush' actually looks great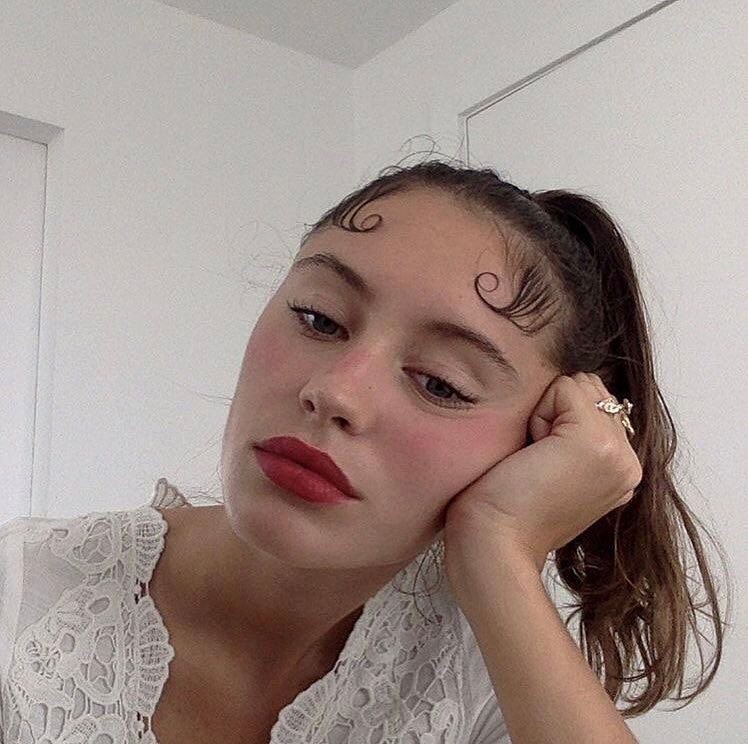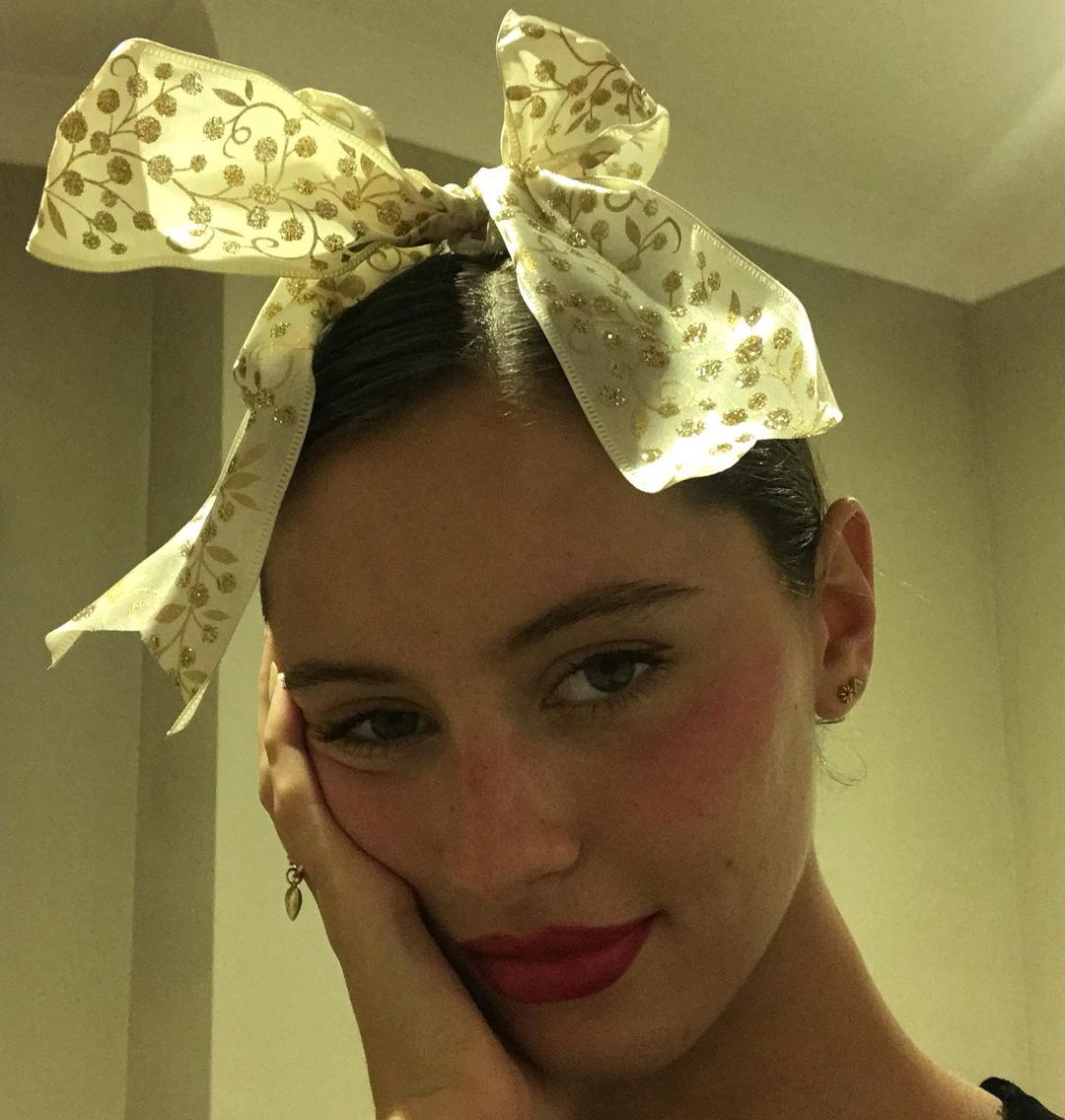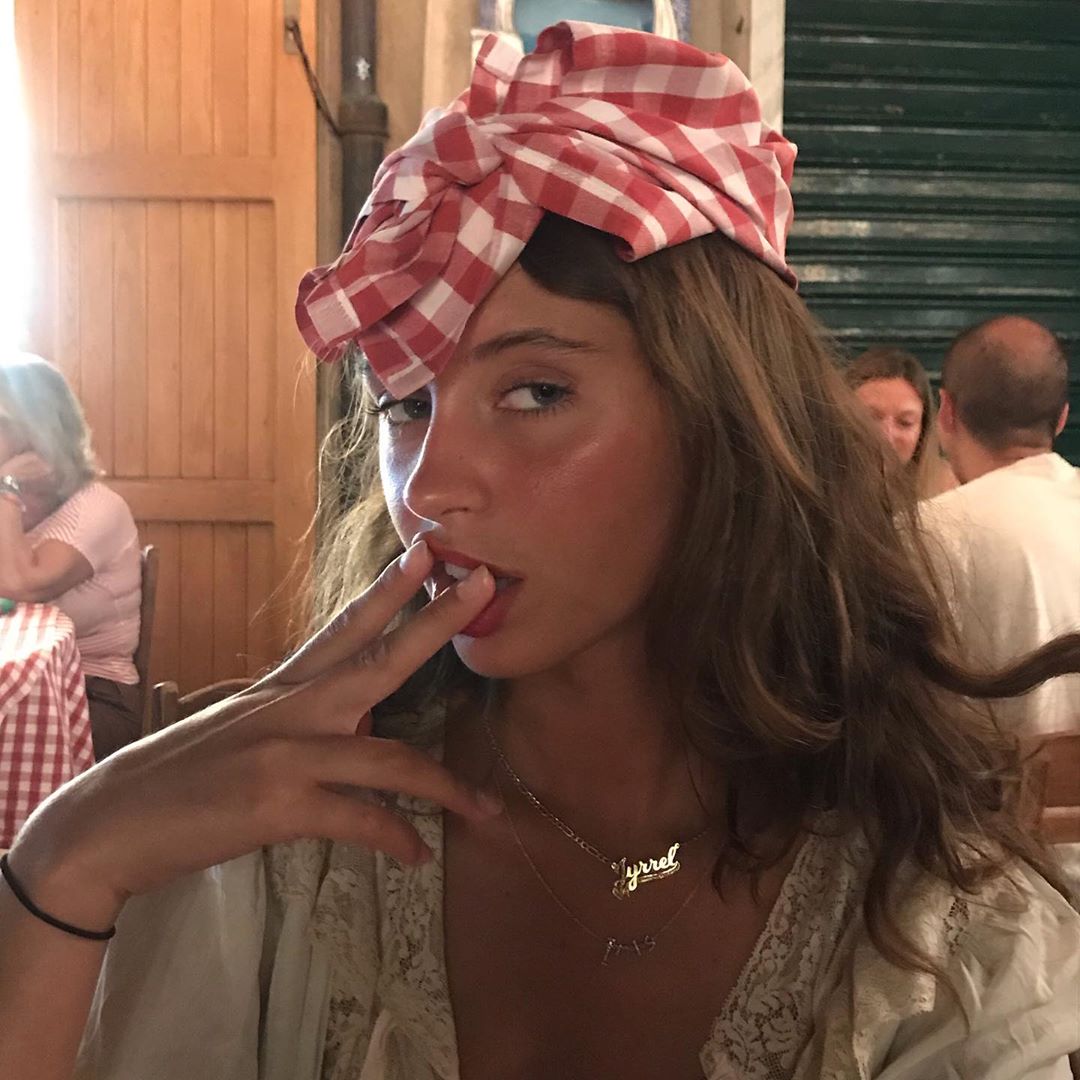 Seemingly inspired by Japanese Igari makeup (also known as drunk or hangover makeup), this style of blush is effectively a more intense version of her 'sunkissed' look.
Rather than a modest streak running from cheekbone-to-cheekbone, your blush should cover the entirety of your cheeks and nose, giving your face the very flush you'd expect after a glass of wine (depending on your alcohol tolerance).
If you'd like to achieve the same dewy finish seen on Law in the second slide, we recommend you (again) use a cream or liquid blush. However, if you're happy to mattify, this is the perfect opportunity to get your money's worth out of your powder palettes! 
Try: Dior Diorskin Rouge Blush
For more beauty trends, click here.