Skincare
Tried-and-tested: The best pimple treatments for efficient acne-busting action
Spot the difference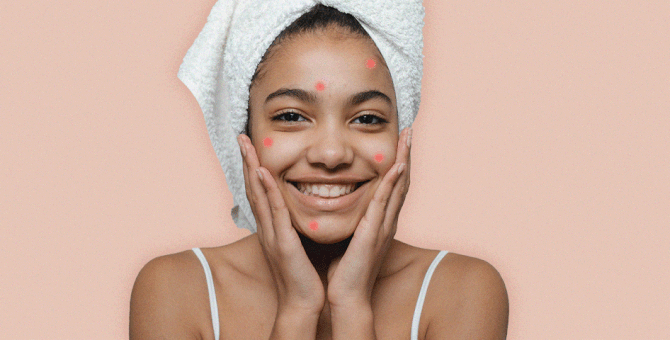 Picture this: You've woken up for the day, groggy and disoriented, and you're late for work. So, you get yourself out of the bed to get ready for the day, eyes barely open as you brush your morning breath away. That's when it happens.
While washing your face, you feel it. Then, once you look up into the mirror, you see it. A new friend. A foe. A pimple.
READ: All the different types of acne, explained
It's one of those nodular ones—under the skin, painfully red, and headless. Or, maybe it's a nasty hormonal breakout. Perhaps, if you're lucky, it's just a little pustule. In any case, whatever the subtype, it needs to be treated ASAP.
If your current routine isn't doing it for you (or you just want to switch things up), we've got a few tried-and-tested suggestions for you. From the cutest pimple patches to proudly sport all day long to some of the most efficacious treatments on the market, find the best solutions for your pesky pimples ahead:
READ: How to cover acne and scarring with makeup on all skin tones
Kiehl's Breakout Control Targeted Blemish Spot Treatment, RM160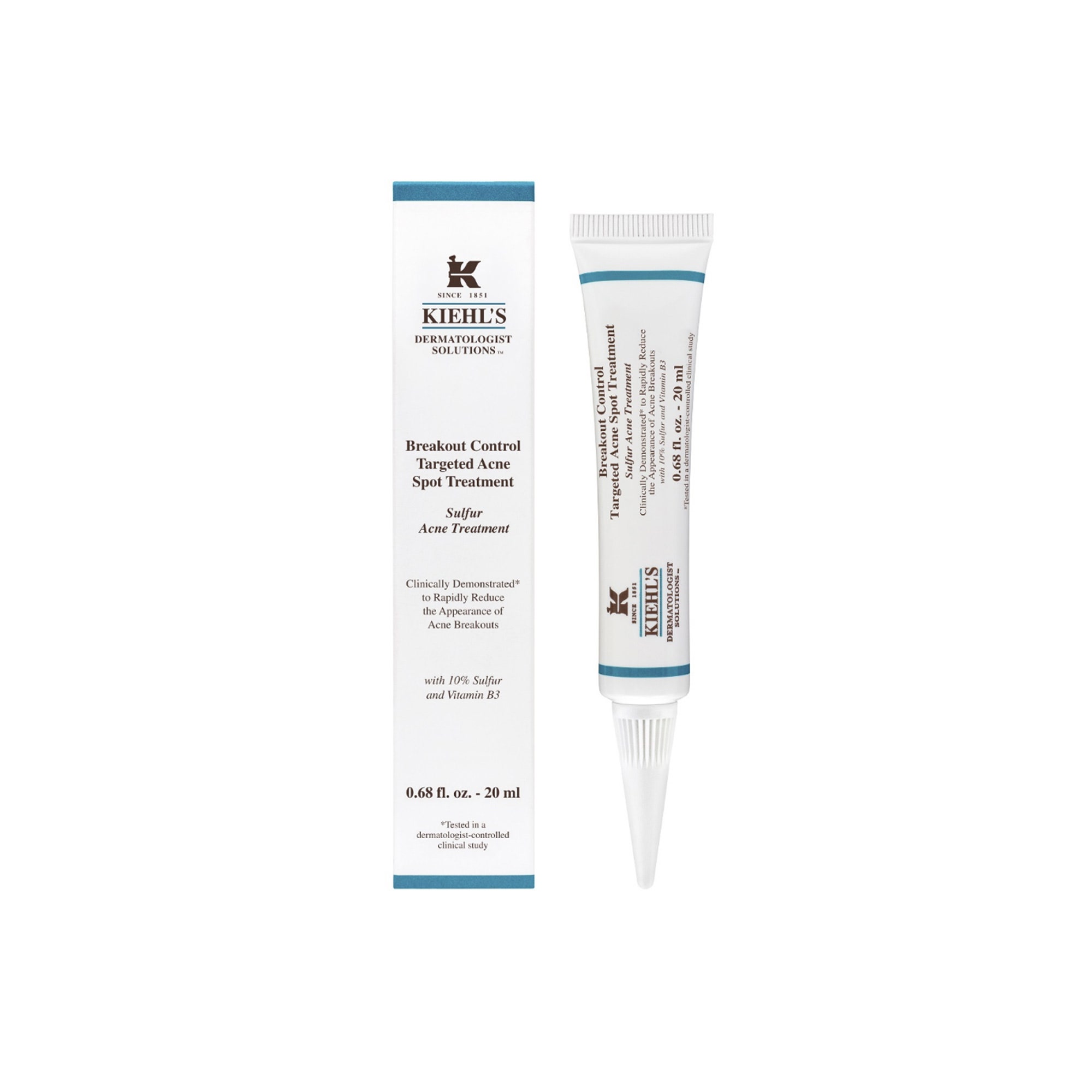 "My go-to for any—dare I say—ripe spot is a trusty pimple patch, but recently, these nasty whiteheads have been on the shy side. Instead, I get these huge, painful red bumps that stick out like a sore thumb… or a huge sign that I have pimples.
On a whimsical visit to the Kiehl's store, I inquired about any blemish remedies and was recommended this spot treatment. It was a satisfying purchase. Not only was it gentle on my skin, but it subtly reduced the appearance of pimples day by day without drying the areas surrounding the zit.
For smaller breakouts (oh, curse you #maskne), they would become almost invisible by the next morning! It's a lifesaver." — Rachel Au, Managing Editor
Drunk Elephant T.L.C Framboos Glycolic Night Serum, RM395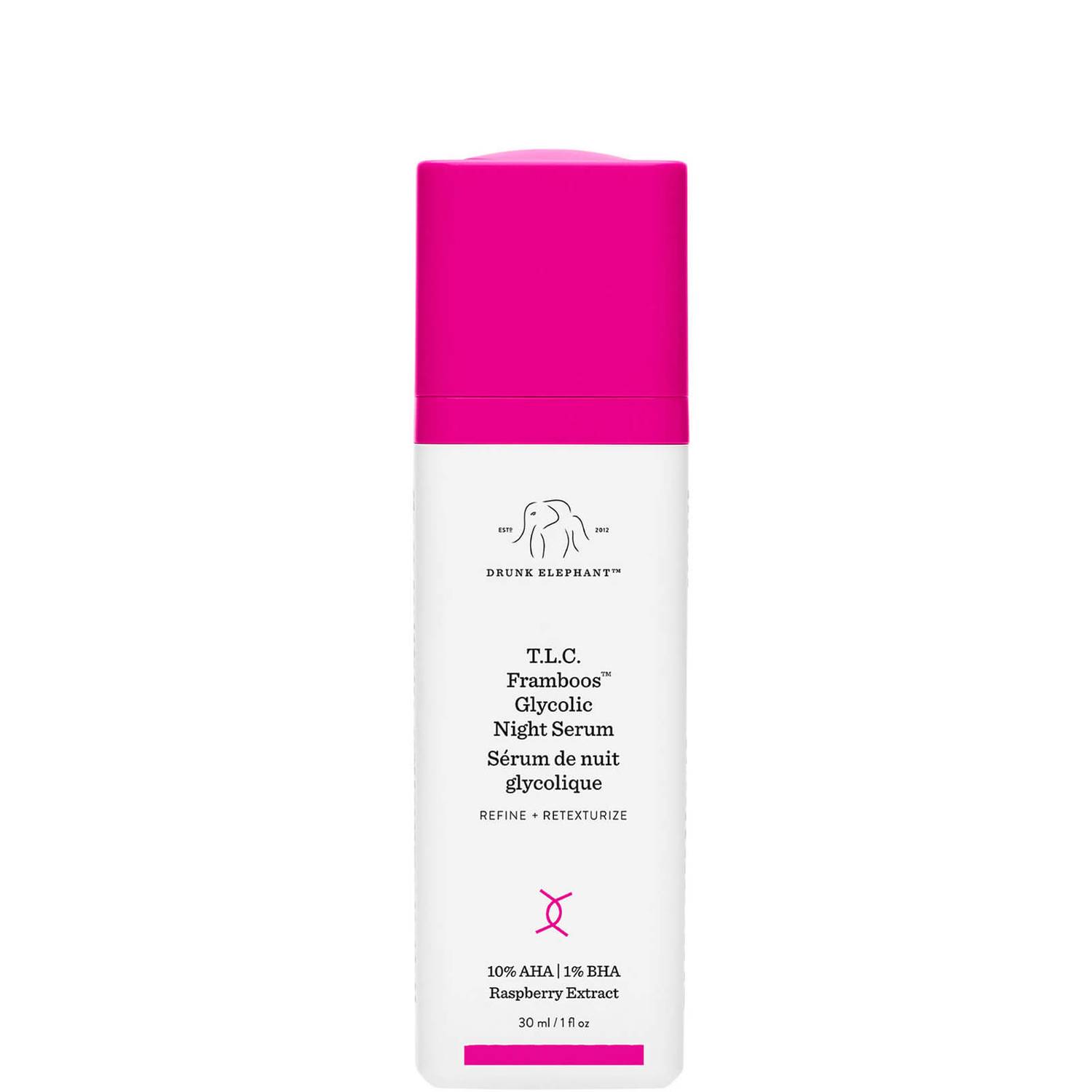 "Call me lucky, but I very rarely get breakouts. I used to in my early twenties, but I think I outgrew them over the years. That being said, my skin does get oil-clogged on my nose and cheeks sometimes, which left untreated, is a recipe for acne. That's why I look to the Drunk Elephant T.L.C Framboos Glycolic Night Serum two to three times a week. It's a bedtime AHA- and BHA-based resurfacing treatment that slowly exfoliates dead cells and unclogs congested skin while you sleep.
Slight caution though, being a chemical exfoliant, it does feel tingly on the skin the first few times you try it. So do a patch test to see if it bothers you. However, it contains cactus extract to calm and soothe sensitivity, which is why it works great on my skin. This serum does the job every time! Not only do I wake up to glowing and refreshed skin, but over time, my texture has also improved. Here's a tip: this can also be used as a spot treatment when you feel you have a bump coming up on your face. Just apply it to a selected area every night and the pimple will go away in no time!" — Sarah Hani Jamil, Editor
Caudalie's Vinopure Blemish Control Salicylic Serum
"Salicylic acid has really helped to save my skin from hard-to-control breakouts. I don't use it all the time but when my pores start to feel (and look) congested, I reach for products containing this ingredient. A current favourite is Caudalie's Vinopure range for acne-prone skin. This has really helped to prevent my breakouts from getting worse and—a nice bonus—salicylic acid reduces swelling and redness too!" — Adelina Tan, Deputy Editor
Paula's Choice Skin Perfecting 2% BHA Liquid Exfoliant
"I have struggled with acne throughout my teens and 20s, and I've tried my fair share of 'treatments' to deal with both the angry red bumps and the post-inflammatory hyperpigmentation marks they rudely leave behind. While I can't quite say I've found 'the one', there are a few beauty products—or rather, ingredients—which have helped me manage acne better and speed up the healing process: AHAs, BHAs, and retinol.
"One particular skincare product I tend to reach for is Paula's Choice Skin Perfecting 2% BHA Liquid Exfoliant, which does wonders to chemically exfoliate the skin and smoothen skin tone and texture. I love that it's also gentle enough for daily use and absorbs quickly into the skin without feeling tacky. With that said, I believe it's equally if not more important to maintain a healthy diet, stay hydrated, and get enough sleep to truly see long-term results for your skin." — Natalie Khoo, Lifestyle Editor
Dododots' Pimple Patches
READ: Beauty Diaries: How I (mostly) cleared my hormonal acne after 10 years
"I have a real issue with picking my spots—namely, that I will not stop until every single pimple is raw and bloody. More often than not, this leaves me with a nice constellation of open wounds scattered across my face that never really get the opportunity to heal up properly (again, I'm a serial picker). Needless to say, pimple patches have been an absolute revelation in my routine. Believe it or not, I've only just discovered the wonders of a good acne patch. I know—blasphemous! But, in my defence, I've always been put off by the way they look. No matter how 'undetectable' or 'skin-like' a patch claims to be, it never really is.
"Thankfully, with Dododots' cutesy-kitsch pimple patches, I no longer have to worry about unsightly tabs. These decorative hydrocolloid patches are so pretty, and I feel completely comfortable wearing them out and about. I use them on any painful hormonal cysts, unheaded nodules, and the aforementioned open wounds—and after a few hours, they are either extracted, headed, or healed up. Granted, I reckon that there are probably more efficient patches on the market that I am yet to try, but I can guarantee that none of them are as cute as these!" — Redzhanna Jazmin, Beauty Writer
TempleSpa In The Beginning Deep Cleansing Melt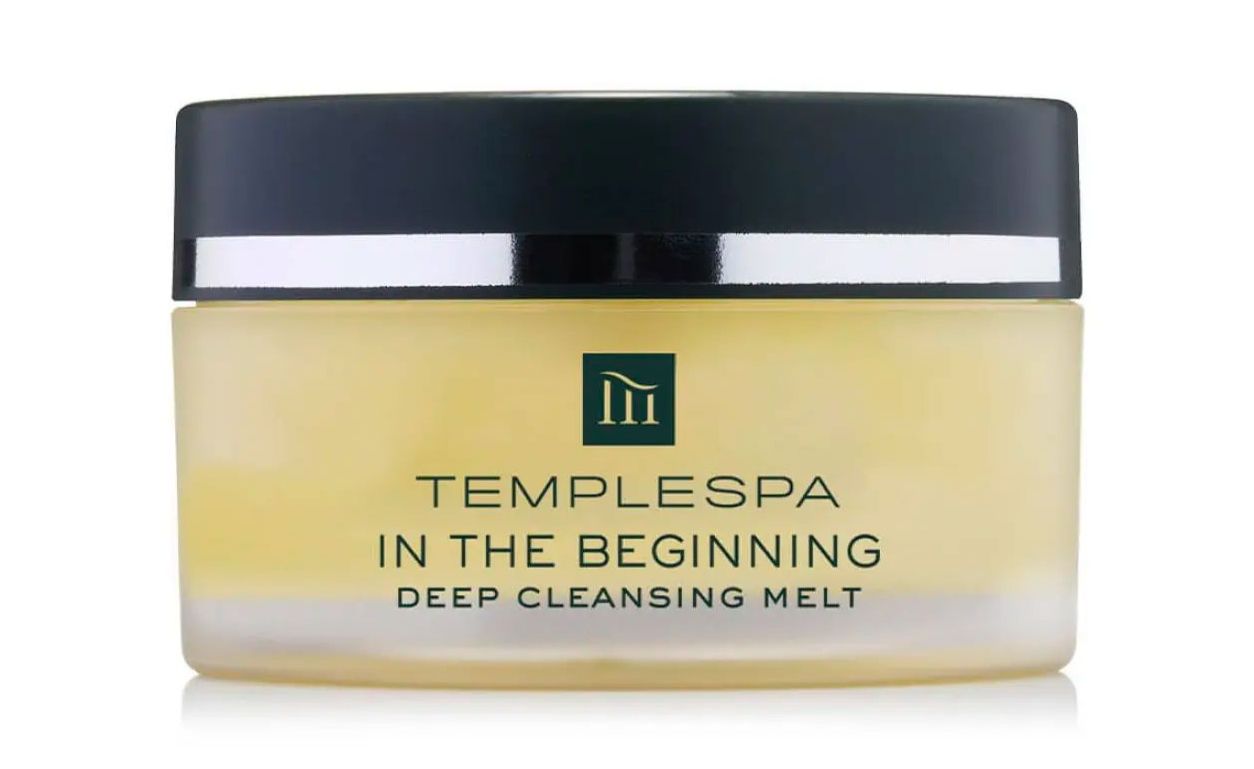 "Thanks to my genetics, I've never been prone to acne but that doesn't mean I don't need to do anything to prevent the occasional zit from popping up here and there––especially after long days spent out or on shoots where I've had tons of makeup caked onto my face. And, because of how sensitive my skin is, I've struggled with finding an effective cleanser. I often switched between cleansing wipes and micellar water, but these never cleansed my skin to the point where it felt both hydrated and clean.
"However, I recently discovered TempleSpa's In The Beginning Deep Pore and Exfoliating Cleanser (as per the raving recommendation of my mum), which thouroughly gets the job done. Formulated with a vegan, paraben-free medley of ingredients, it comes in the form of a buttery-crystalline texture that almost melts into your skin as you massage it, gently exfoliating any dirt, residue or dry patches in a spa-like way. It leaves me feeling dewy, rejuvenated and super soft to the touch! Plus, on days when I feel like my face needs extra care, I'll slather on Glow Recipe's Watermelon Glow Hyaluronic Clay Pore-Tight Facial and Laneige's Water Sleeping Mask before calling it a night." — Kelly Lim, Fashion Writer
Clay Masks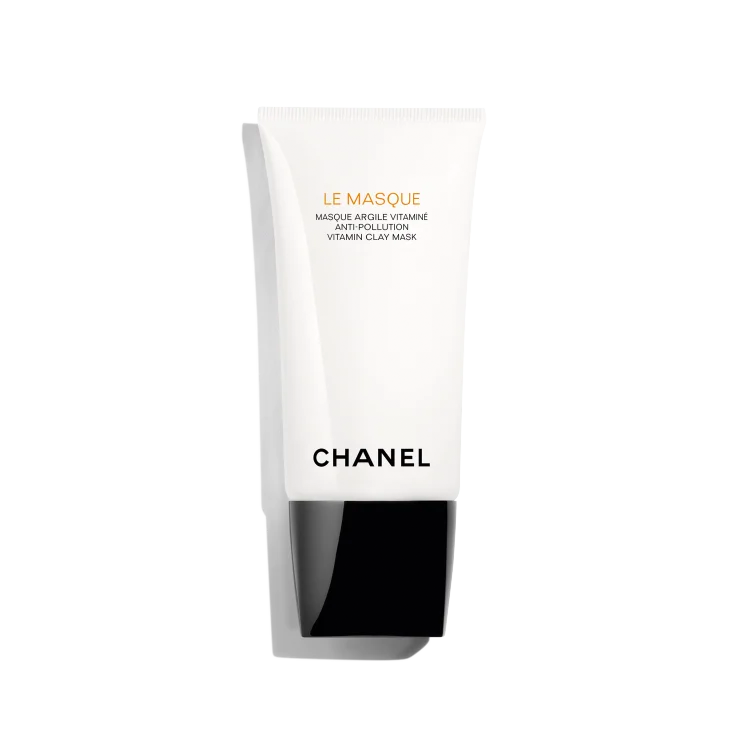 "If you think that all your acne woes will have finally come to an end by the time you hit 30, you are sorely mistaken, my friend. Acne does not discriminate by age. But the years of trying and testing all kinds of methods have given me enough insight to know what products work best to keep my pesky spots at bay. And that is none other than dabbing some clay mask on the blemish and leaving it overnight. I do this three to five days in a row, depending on how troubled the pimple is, and it not only helps to draw out the impurities and excess sebum but also soothes the tenderness of the inflammation." — Sarah Tai, Head of Design
Spot Treatments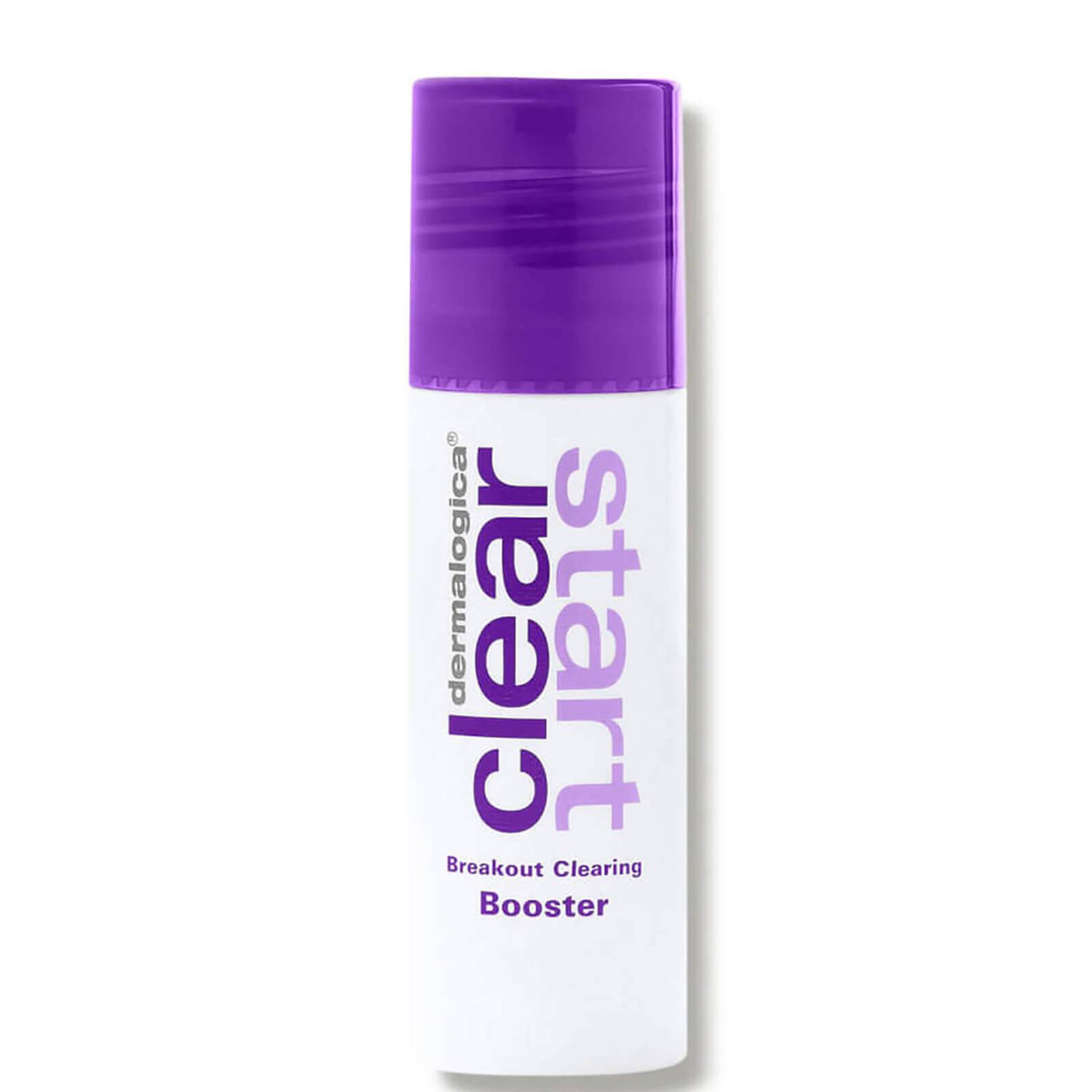 "My skin breaks out very often. I probably get a new zit out of nowhere at least once a week (which is annoying), but I've come to the realisation that we need to be patient with our skin. After years of dealing with acne, slathering on spot treatments and leaving it overnight after my regular cleanse, tone and moisturiser routine works best to soothe my pimple and suppress it from becoming bigger and more stubborn.
"TIP: Although spot treatments are effective, be sure not to overuse and over-apply them because some of the harsh ingredients can irritate your skin and acne." — Amos Yip, Junior Web Designer
Find more tried-and-tested beauty reviews here.
| | |
| --- | --- |
| SHARE THE STORY | |
| Explore More | |