Three ways to hit that much-needed, mid-week refresh
We are more than halfway to the end of the year (2020 is barely six months away) and if your skin isn't coping well with all your mid-year hustling, here are some facial treatments that you can explore—especially if you're looking for something a little different from your usual treatments.
Whether you are a beauty risk-taker or generally prefer a painless experience, we have three options for you to choose from—all of which offer your best skin ever by the end of the treatement:
Booster VIP O2 Oxygenating and Anti-Pollution Micro-Massage Treatment by Biologique Recherche – Mandarin Oriental Kuala Lumpur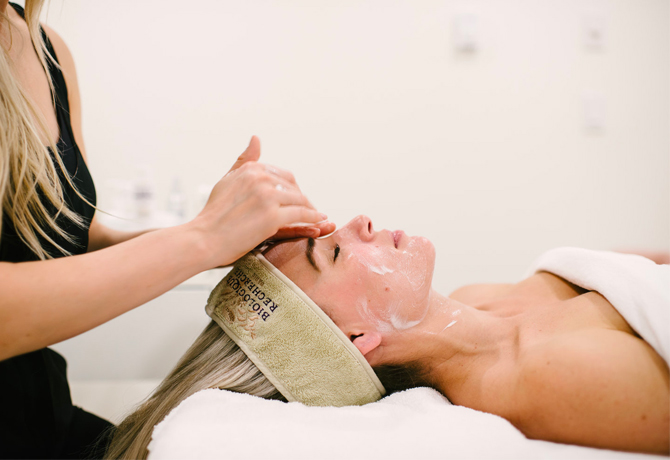 "It's almost impossible to talk about dull, congested skin without factoring in environmental stressors, especially urban pollution (both indoor and outdoor). After all, oxygen is the most important element that attributes to the skin cells' ability to regenerate. Biologique Recherche's new facial treatment, Booster VIP O2, was created to detoxify and stimulate the skin to reoxygenate skin tissue. In layman terms, it's supposed to give a boost of oxygen to the cells, resulting in a "soft focus" radiance to the skin—all via specific massage movements and the new Booster VIP O2."
"My therapist first removed my makeup and cleansed my skin with Eau Micellaire Biosensible and Lait VIP O2 anti-pollution cleanser, followed by a quick spritz of the L'Eauxygenante oxygenating mist. Next, she patted my skin down with Lotion P50 PIGM 400 (soaked in a cotton pad) to open up my pores and prep my skin for the booster. Then came the micro-massaging techniques in the form of kneading and rolling, incorporated with the Booster VIP O2."
"The fun part was the crackling sounds that can be heard as the therapist was massaging the bubbling formula into my skin. But the not-so-fun part? The tingling (almost burning) sensations as she massaged the booster into my skin. If your pain threshold is high, this is probably a piece of cake for you. Otherwise, grit your teeth and remember that you're going to leave this room with beautiful skin and nothing can break you."
"The upside is that these sensations will wear off after five minutes or so. After that, she applied the Masque VIP O2 and a slew of serums and creams (for both the eyes and face) and I was good to go. Despite the discomfort, I have to admit that my face sported a serious glow right after—the kind that you can spot in pictures, sans highlighter. Applying makeup was a breeze after that as my skin felt super smooth to the touch and didn't require my usual complexion products." – Loh Wei Yeen, Beauty Editor
Eve Lom Intensive Facial at Kens Apothecary, Bangsar Village II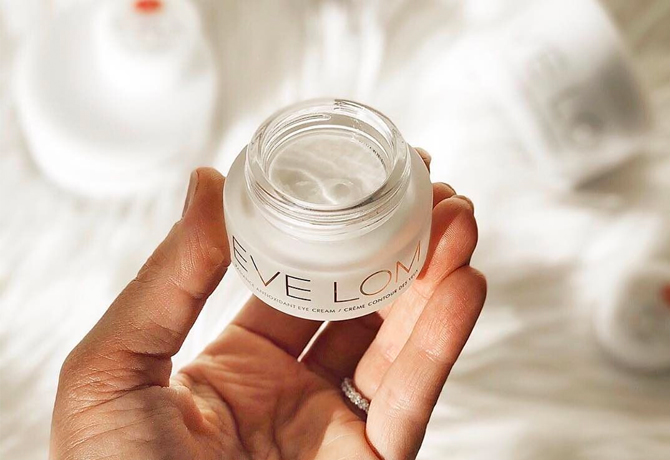 "The best kind of days start out with a facial that focuses on the bare necessities—cleansing skin the right way, extracting the gunk out of your very clogged pores, followed by an indulgent shoulder and face massage. All of that (and more) was in my itinerary that morning as I reviewed Eve Lom's Intensive Facial."
"After properly cleansing my skin with the award-winning cleanser (with the brand's Muslin Cloth and the works), my therapist decongested my skin by manually extracting comedones. This part didn't hurt as much as I had expected; she then calmed my skin down with the Eve Lom Rescue Mask, and a dab of Kiss Mix Lip Balm for my very parched lips."
"My favourite part was the shoulder and face massage with this trio: Age-Defying Smoothing Treatment, TLC Cream and Moisture Mask. Her kneading strokes hit all the right spots, plus it helped that the formula combo smelled amazing. After that, my skin was primed for the outdoors with the Brightening Lotion and Hydration Serum, coupled with the Rescue Oil Free Moisturiser and not forgetting, sunscreen in the form of Daily Protection SPF 50. I definitely don't mind kickstarting every other morning the same way." – Loh Wei Yeen, Beauty Editor
Shaping & Lifting Meso BT-Lift – Four Seasons Place, Kuala Lumpur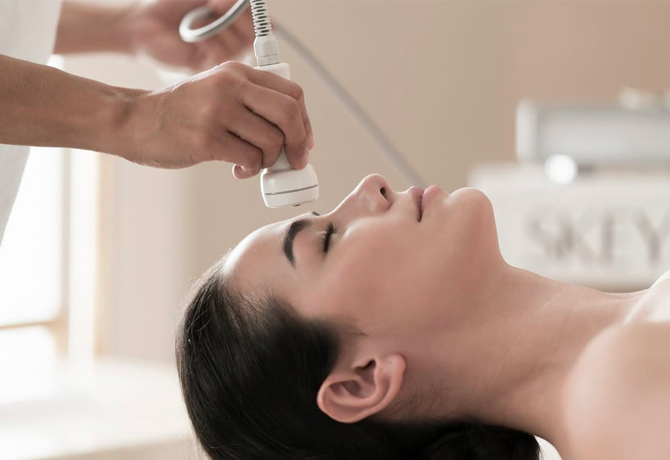 "It's basically like Botox without needles," said Patrick Sha, the Executive Director of Unique Aesthetics that's responsible for bringing in top Spanish skincare brand, Skeyndor. At that, it got everyone's attention during the launch of The Spa at Four Seasons Hotel Kuala Lumpur. Intrigued, without asking too many questions, I took that dive."
"Skeyndor's tagline is 'Science creates Beauty' and through enough, the brand is built using the latest advancements in science for both the face and body. Typical mesotherapy uses injections. Skeyndor develops something similar, but without the needles—they call it Mesoscience. Essentially, the state-of-the-art equipment generates a series of electromagnetic impulses (or currents) to: 1) decrease the resistance of the tissues, 2) increase the cellular absorption, and 3) stimulate cell activity and collagen."
"To complement are a variety of what they call "mesoconcentrates" to cater to different skin types/needs. The session began with a detailed consultation using yet another Skeyndor machine (the Skin Smart Diagnosis) that's capable of diagnosing your moisture levels, sizes of pores, spots, wrinkles and acne. From there, the machine would recommend the right treatment, which for me, was the MesoBT-Lift. Yes, it's for lifting and recovering the "volumetry" of the face. It starts off with a scrub before the mesoconcentrates are applied on the face followed by a gentle motion on the skin with the Mesoscience machine."
"The currents don't really hurt but be warned; they do feel like tiny needles poking into your skin. Did it work though? Well, my face certainly seemed a tad bit sharper but above all, my skin's elasticity clearly looked restored. Maybe a few more sessions are needed before I can see more obvious results." – Rachel Au, Editor