When it comes to facial treatments that allow your skin to soak up a lot of nourishing goodness in a short span of time, oxygen facials rank high up the list for its efficacy. What typically transpires in an oxygen facial is the infusion of pressurised oxygen (jam-packed with vitamins, minerals and all the skin-saving extracts from serums) to the skin, letting the epidermis absorb the active ingredients in a quicker, more efficient way that also feels wonderfully relaxing. Below, we review three oxygen facials to test if it truly gives us an envy-inducing glow:
Senze Oxygenated Facial (105 mins, RM748)SK-II Boutique Spa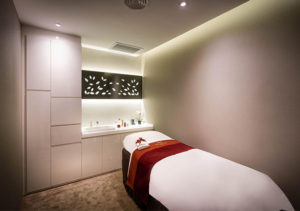 Prior to the treatment, my therapist gave me a skin age test with the SK-II Magic Ring to analyse my skin condition and compare it to the skin types of other women within the same age group. I found that what my skin lacked in hydration (especially around the eye area), it made up for in skin texture. After informing me of the products she will incorporate in my facial, my therapist also taught me the importance of using products that best suit my skin.
As I got ready to settle in for the Senze Oxygenated Facial in the treatment room, I was midly surprised by the thick feather and goose down mattress coupled with Tempur therapeutic pillow on the facial bed. Plush, luxurious and sleep-inducing—all the elements for an amazing beauty nap, naturally. She started off with an aromatherapy ritual to promote relaxation, then a triple cleansing routine to remove makeup and dead skin cells. A hydrating mask was applied for 15 minutes, then a skin refining cream to soften my skin before extraction. After unclogging my pores, she started on the Oxygen Infusion routine with a machine that infuses oxygen and hydrating serums to the skin. This felt like a seriously comfortable facial massage thanks to the rhythmic sounds from the pumping instrument as it swept across my face. My therapist made sure to cover my eye area as well, since that was one of my skin concerns.
Once that was done (55 minutes later), she sprayed SK-II's Pitera Mist onto my skin with an aerograph tool that's attached to an oxygen tank filled with SK-II Facial Treatment Essence. This helped to reduce inflammation and redness, while calming it down from the previous steps. Then, there were two more masks for the road—a whitening sheet mask this time around along with an eye mask. The last part of the oxygen routine was Oxygen Inhalation, where a headset delivered pure oxygen for inhalation to reduce stress and improve a sense of well-being.
As my facial came to an end, the last skincare cocktail she indulged me with was SK-II's Facial Treatment Essence, Repair C Serum and Aura Essence for skin brightening purposes. While this ranks as the most extra (and pampering) facial I've reviewed, I stand firm that it's a must-try for any beauty enthusiast out there—I might have received a compliment or two on my glowing complexion right after this facial. — Loh Wei Yeen, Senior Fashion & Beauty Writer
Oxygenating Vitalzyme Therapy (75 mins, from RM448)AsterSpring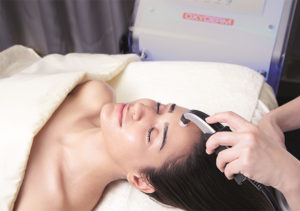 I quite like AsterSpring's treatment rooms that are compact yet well-equipped. I was given a quick tour around the common area (with lockers and changing rooms) before proceeding to the treatment room for the facial. The non-invasive facial I was about to review today promised to give me radiant and smooth skin alongside improved cellular metabolism with a plethora of steps, including the usual cleansing and extraction along with "European massage techniques" and some help from an innovative oxygen machine.
From the creamy foam cleanser to the biocellulose enzyme mask high in antioxidants (the mask contains extracts from a whopping 88 fruits and vegetables), I really enjoyed the different textures of the products used and how they felt on my skin. My favourite part of the treatment was definitely the above-mentioned facial massage—the therapist's pressure was just right and the techniques used made me feel completely at ease, while helping to enhance skin detoxification. Worth mentioning is the Bio-therapeutic Oxyderm machine that aids maximum absorption of the oxygen essence and biocellulose enzyme mask. Post-facial, my skin seemed more radiant and felt more hydrated. – Cai Mei Khoo, Editor-in-Chief
OxyLift Carat Facial (105 mins, RM428)Neal's Yard Remedies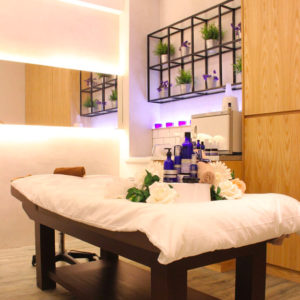 One thing that resonated in my mind as I ventured into the Neal's Yard Remedies store in Bangsar Village is the expanse of space that greeted me—a far cry from what I remembered years ago during my last visit. There are two additional rooms in the store now, located on the lower ground floor of Bangsar Village, sporting a similar decor to the original treatment room. Essential oil diffusers strategically placed around the room lend an instantly calming effect upon arrival.
I was excited to try out this facial as it features products from the premium Frankincense Lifting range, such as the Lift Cream that contains a multitude of ultra-nourishing butters and oils that aim to hydrate, strengthen and restore the skin. I particularly enjoyed the face massage that utilises the ReFa Carat platinum face roller, which aids drainage and helps to lift and define facial contours. Right after the massage, my therapist started on the oxygen jet—pure oxygen is delivered to the skin in an airbrush-like device, delivering cool shots of oxygen to help plump the skin, and aid absorption of products used. That was a rejuvenating twist to the usual facial treatments I've experienced, and the facial ended on a soothing note shortly after—with a face and shoulder massage that incorporated hand-blended essential oils for a sensorial episode. – Cai Mei Khoo, Editor-in-Chief
| | |
| --- | --- |
| SHARE THE STORY | |
| Explore More | |