Skincare
How to switch on your aura for the eyes with SK-II's revolutionary GenOptics Under Eye Circle
See eye care in a brighter light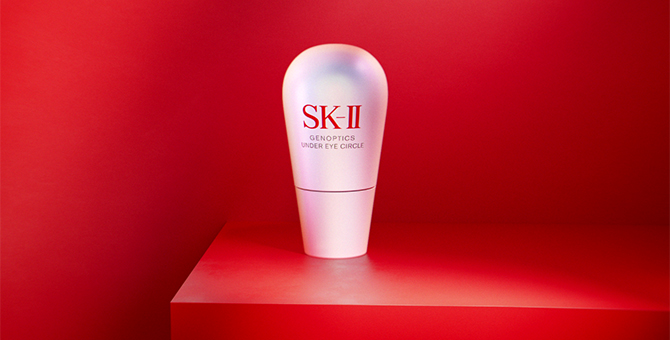 Goodbye under-eye shadows and say hello to SK-II's GenOptics Under Eye Circle. We're excited to introduce the newest addition to SK-II's multi-awarded GenOptics Series as it is also the brand's first-ever advanced eye serum. Specifically designed to tackle the top unmet eye care needs of today's young women, the new GenOptics Under Eye Circle brightens up under-eye shadows, plumps up skin, and smoothens fine textures around the eyes.
In other words: this advanced eye serum is a game-changer that switches on your eye aura.
Why SK-II's GenOptics Under Eye Circle is revolutionary
I define "eye aura" as having eyes that sparkle with energy and enthusiasm, as they do after an amazing holiday or upon receiving good news. The opposite of it is when I notice my eyes looking sunken and dull in pictures after a gruelling week at work (we've all been there, I'm sure), or when loved ones take one look at me and ask if I've been alright. It's true that the eyes don't lie, which is why eye care plays such an important role in my skincare and self-care routine.
Through SK-II's extensive research into what's triggering our current under-eye concerns, they've identified the three main issues: the accumulation of pigmentation causing dullness; rough and thin skin caused by dryness and pollution; and the lack of blood circulation caused by daily stress.
This just confirms what we've suspected all along: that our skin needs extra attention to compensate for the fast-paced lives we lead as we pursue our dreams, especially the skin around our eyes! Ambitious young women like us can't escape environmental pollution, sitting long hours in front of a screen, erratic changes in weather, and all other factors that come with city living. We're also excited to be travelling again for work and play. So, to look fresh and bright-eyed no matter how busy life gets, we choose to take care of ourselves.
I believe that the earlier we establish a good eye-care routine, the better, as the skin around the eyes is particularly delicate. It's also not too late to start tackling your current eye care issues, if that's a concern you're facing. Formulated with SK-II's one and only signature PITERA™, SK-II's most advanced GenOptics Aura Technology, and further enriched with GenOptics Under Eye Dual Complex, the GenOptics Under Eye Circle holistically targets the root causes of under-eye shadows.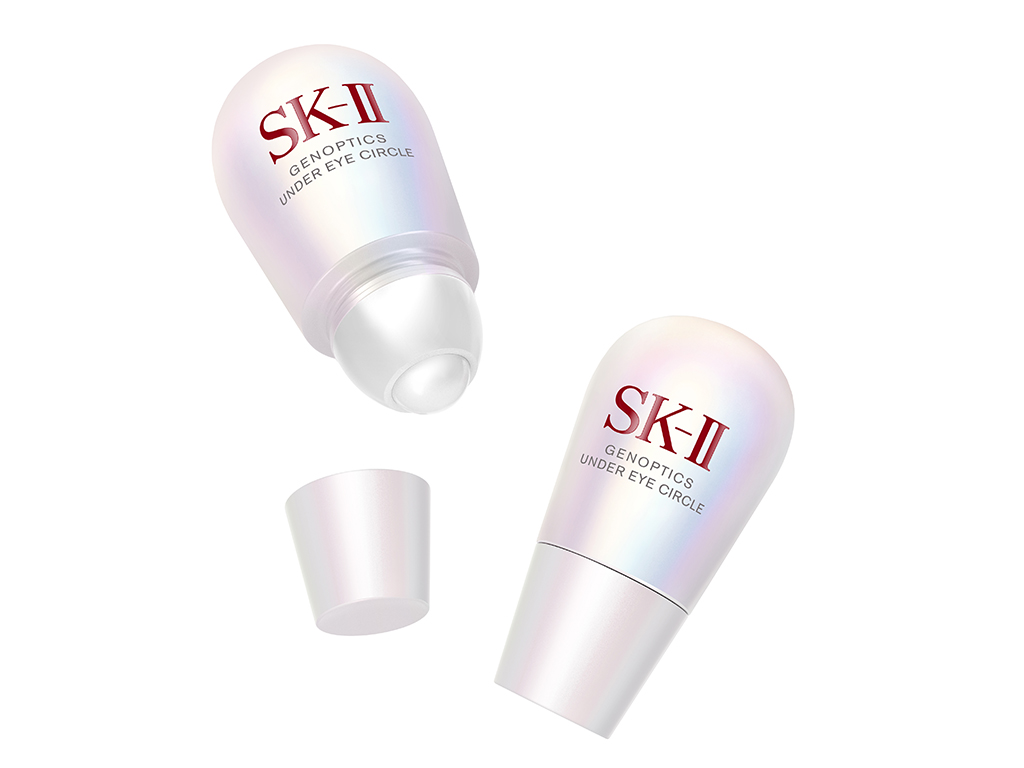 Unleash the power of GenOptics x PITERA™
More specifically, PITERA™— SK-II's exclusive and naturally derived ingredient—enhances skin barrier function, making it the key to unlocking skin transformation. It's combined with the brand's GenOptics Aura Technology, consisting of cult-favourite ingredients like Niacinamide and Lotus Flower Extract that aid in increasing skin brightness.
Last but definitely not least, the new GenOptics Under Eye Dual Complex enhances healthy, bright skin turnover and cushions up the brightened skin layers. It's powered by LA-Bright which provides the eye area with gentle exfoliation, while a combination of Sodium Lactate, Xylitol and Trehalose prevents dehydration while plumping and smoothening the skin's texture through powerful moisturization.
But there's more to it than just ingredient talk—the GenOptics Under Eye Circle is a joy to apply, considering how lightweight yet powerful the product is. Engineered with SK-II's unique ceramic rollerball applicator, it provides a 'friction-less' massage that helps improve blood circulation, in addition to cooling down the skin and relaxing the eye area.
I just love how it perks up my eyes in the morning, so I look more energetic and ready to take on any challenge. At night, it relaxes my eyes after a long day of writing, attending events and editing IG Reels By following SK-II's recommended easy steps on how to apply the GenOptics Under Eye Circle, I've noticed it bestows a bright, radiant aura around my eyes, even from the very first application!
It's worked so well for me, so I'd like to share some of my favourite tips on applying it for maximum relaxation:
Spread the product over your skin by rolling in a circular motion, starting from the inner corner of the under eyes
To ensure an even application, roll from the inner to outer corner of the under eyes, and over your eyelids, for about five times on each side
Gently blend the serum with your fingers until it is completely absorbed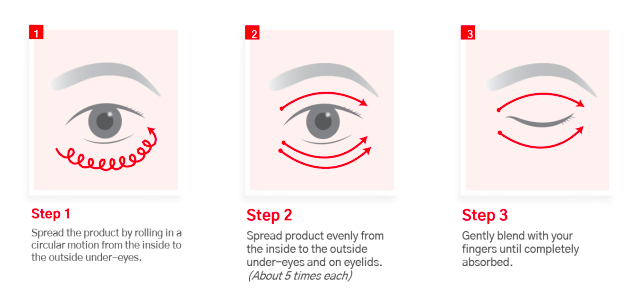 Brighter days ahead
Right after using the SK-II GenOptics Under Eye Circle for the first time, I felt as though my eyes looked brighter, smoother and more refreshed. The results are even better over time. Now, even when I have to stay up late to work on an article and plan photoshoots, my under-eye shadows and fine lines aren't as prominent, and I know that I'm well taken care of. Overall, I look fresher and more alert, as if I've had a good night's rest.
You, too, can switch on your aura for the eyes with SK-II's GenOptics Under Eye Circle. Purchase it here to see the difference it makes to your under eyes.
This article was written in collaboration with SK-II. Find more beauty news here.
| | |
| --- | --- |
| SHARE THE STORY | |
| Explore More | |