Stuck in a perpetual cycle of chapped lips and regret? Adding this easy step to your routine will help you keep your pout smooth and supple all day long
NEWSFLASH: If your lips are perpetually dry and you find yourself slathering lip masks on by the hour, you're probably missing a crucial step in your lip care routine...
Hydration.
You see, unlike other areas of your skin, the skin on your lips lacks oil glands, which means that they cannot produce their own moisture. Thus, given that most chapsticks are made to seal in moisture, this poses a problem—namely, that when there is no moisture to be trapped, the product becomes effectively useless.
Fortunately, this beauty gripe can be fixed with a simple routine, and you probably already have everything you need in your beauty arsenal. Essentially, you need to incorporate a hydrating step into your routine, whether it's a little water, a toner, an essence, or a moisturiser.
Ahead, here's how to order your lip care routine.
READ: Lip TLC: Our top lip care picks for a great smile
HOW TO HEAL DRY, CHAPPED LIPS IN THREE EASY STEPS
Step 1: Exfoliate your lips to get rid of any excess dry skin
Step 2: Wet your lips with water (or use a hydrating essence)
Step 2a (optional): Apply a hydrating moisturiser (read: hydrating, not moisturising) onto your lips
Step 3: Top it all off with your favourite chapstick or lip mask to seal everything in
SHOP: The best lip balms for any and all of your #lipgoals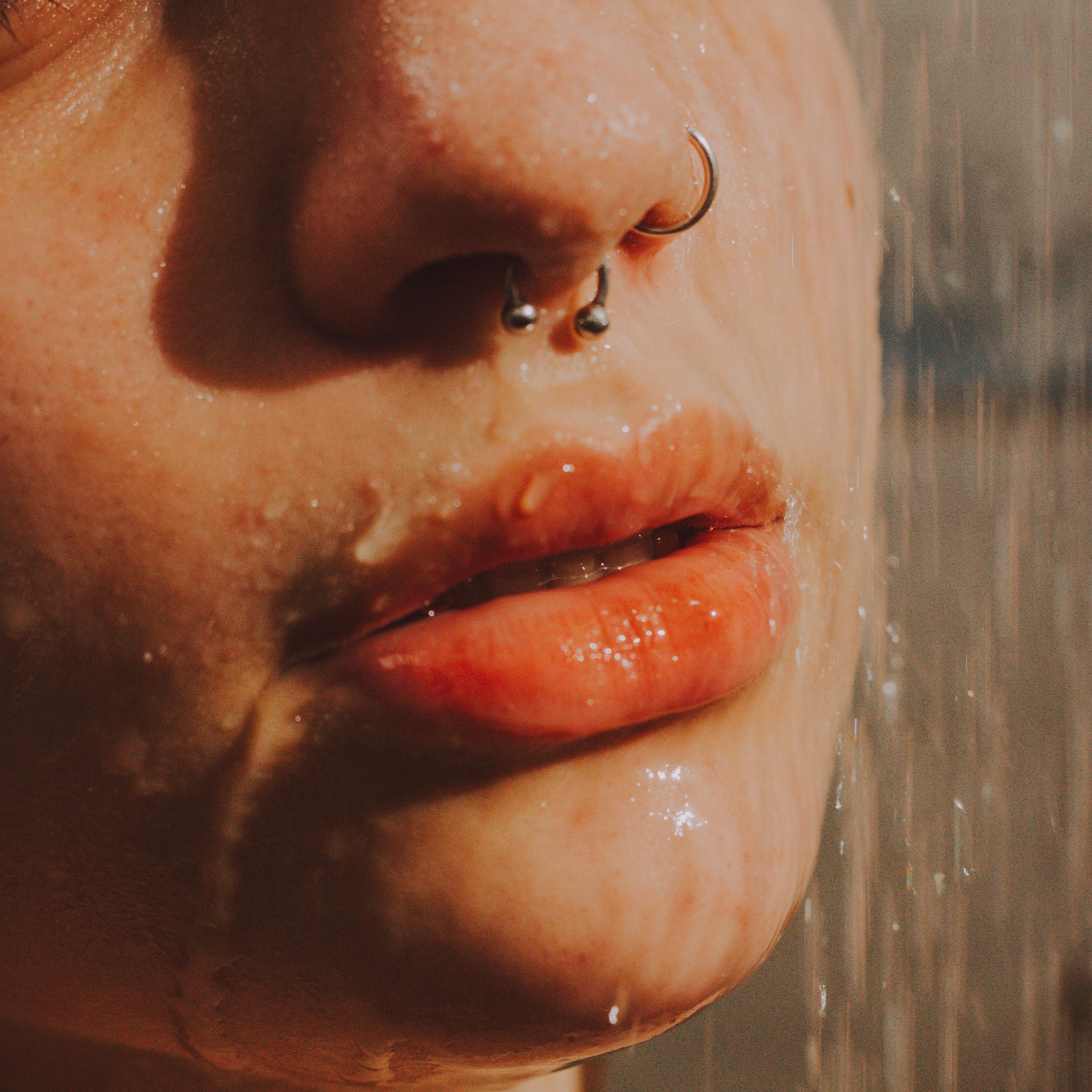 In addition, there are also a few things you can do to prevent dryness in the first place:
STOP LICKING YOUR LIPS AND INVEST IN A LIP BALM OR MASK
This is a common misconception, but licking your lips won't do much to help your crackled situation. While it may provide you with temporary relief, licking your lips can actually leave them even more chapped in the long run. How? As your saliva evaporates from the area, it draws moisture out with it, leaving your peckers pruned and sad.
TIP: If you can't kick your bad habit, at least follow up any lip smacking with a chapstick or mask of your choice.
STAY OUT OF THE SUN (OR USE PROTECTION)
If you've ever had a sunburn (which, let's be real, you probably have), you'll be familiar with your skin getting dry and peeling off. Well, surprise, surprise—this can also happen to your lips.
As the most neglected part of your body when it comes to suncare, your lips are particularly prone to burning. So, in short, please remember to wear sunscreen on your lips if you'll be out and about, and stay out of the sun as much as possible.
AVOID EXTREME TEMPERATURES
This is probably easier said than done, but it still stands true—weather plays a big role in the health of your skin. Of course, extreme heat is no good, but cold weather in particular is a foil for the lips. Dry, cool air draws moisture out from the skin, which is why many tend to experience chapped lips in the winter months.
Now, this obviously doesn't really apply to Malaysia's decidedly tropical climate, but our local affinity for aircon can leave us between a rock and a hard place. If you can't ditch the cooling winds of your AC unit, make sure that you're at least slathering on the lip masks like there's no tomorrow.
STEER CLEAR OF IRRITANTS IN YOUR LIP CARE
Ironically, some lip care ingredients can cause more harm than good—like any skincare product, make sure to patch test before going full steam ahead. Further, read up on the ingredients in your lip care like menthol and phenol, and avoid any of your known allergens.
NOTE: If you love a product with any so-called "no-no" ingredients, keep using it! Not everyone reacts badly to certain ingredients, and not all formulations are created equal. Just use whatever works for you.
For more lip care stories like this, click here.