In need of a skin fix ASAP? Apart from going with clean skincare formulations and amping up your skin's defence barrier, you can't go wrong with adding a luxurious facial treatment to your skincare routine.
Get your monthly dose of pampering with three facial treatments that can offer more than the usual to rejuvenate and refresh your skin. From the world's most advanced laser skin treatment to a floral collagen facial that will pick your skin up in no time, find out how these beauty treatments fared in our editors' books below:
Picocare Laser @ One Doc Medical
WHAT: Hailing from Korea, Picocare laser is currently the world's most advanced and fastest skin laser treatment device in the market that is non-surgical, non-invasive and requires zero post-treatment downtime.
HOW: When we say the fastest, we're literally talking energy bursts in picoseconds (that's trillionths of a second!) to the skin for an almost instantaneous effect.
BEST FOR: Treating melasma, severe acne, uneven skin tone, fine lines and enlarged pores, hyperpigmentation.
FUN FACT: Picocare is powerful enough to remove permanent and fully coloured tattoos. While this removal service is not available at the clinic, it does something other laser treatments have yet to accomplish—healing severe acne scars.
WHAT TO EXPECT:
"No frills but a results-driven experience. My entire visit to the clinic took under two hours and quite efficiently started with a routine facial cleansing before the hydro-facial step, which uses a suction device to remove dead skin cells.
"The laser treatment happens in two sweeps; the first targets the entire face to regulate sebum production, brightens the face and boosts collagen production from within. The second sweep uses a handheld device (other laser devices in the market currently offer only a one-size-fits-all device), to target specific issues and small areas including reducing the size of pores around the nose and chin, depending on individual needs or concerns.
"If you're new to laser treatments, the process is generally quite painless, the only thing I'd say is to expect tiny bursts of prickly sensations, which are way more bearable than extractions if I'm honest!
"The session is then followed by a 15-minute omega light therapy, emitting a red light to soothe the skin, before an ultra-hydrating sheet mask seals in moisture to end the session. There was barely any redness post-treatment and I could step out and head on to my next meeting with zero downtime, as advertised.
"For severe cases, expect to see results within six to eight sessions, depending on your skin. If it's just maintenance you're after, you can see results in as quick as a few days post-treatment. What I appreciate is that aftercare is simple: use a sheet or overnight mask religiously—laser therapies can cause the skin to feel a little dry, so a little self-care time goes a long way!" – Terry Saw, Editor-in-Chief
Pico Laser Treatment, from RM1,500, is available at One Doc Medical outlets by appointment only.
Alma Laser Face Treatment @ The Lush Clinic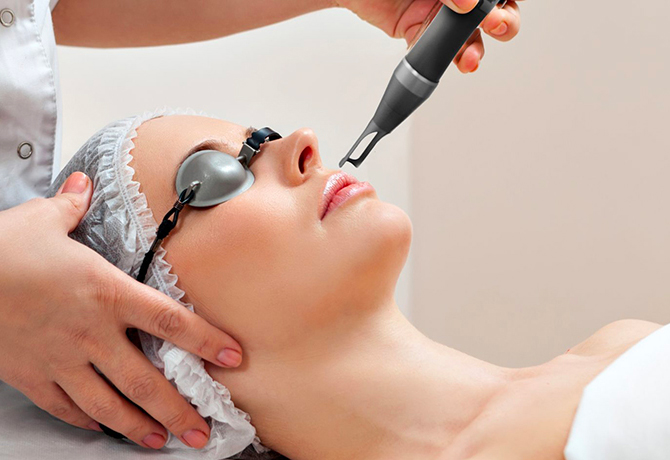 "Pigmentation, acne scars, visibly large pores—a lot of us have them, and a lot of us hate them. While there are products and facials that can help reduce/improve these skin conditions; there's also a quicker, non-surgical alternative.
"Two words: Laser treatment. As someone with sensitive skin that's prone to breakouts upon a switch in beauty products or regime, paranoia is my first reaction to anything out of the ordinary that's suggested for my skin. Yet, curiosity got the better of me as I went to The Lush Clinic at Arcoris to try out a Laser Face Treatment by Alma Lasers."
WHAT: "Utilising a maximum power, triple-mode laser technology, trust Alma Lasers to get most jobs—or should I say, skin conditions—done (even tattoo removal!) I had so many questions and concerns (which is probably what everyone else might be thinking too). One and a half-hour after my treatment, I got my answers."
PAIN FACTOR: "Is it painful? Not at all. The first 'laser beam' was terrifying for my nerves but a mere pinch for my pain receptors, which within the next five minutes, felt nothing. That being said, do expect the smell of something burning. Don't panic. It is entirely normal and your skin is not looking like Deadpool under the mask."
DOWNTIME: "There are different kinds of laser treatments you can do for your face. To reduce redness and rough texture would require (even) more sessions and downtime. Downtime means you can't go under the sun, no application of any products whatsoever. The treatment that I opted for targets pigmentation and open pores, so fret not—life can go on as per usual."
RESULTS: "No breakouts, thankfully, although I found that my skin got super dry right after the treatment. A handy tip that I learned from Terry (read the review above) is to apply a sheet mask every day after the treatment to help restore the skin's hydration levels. The good results weren't that apparent but my skin did look less inflamed than before.
Would I do it again? I doubt it—the traditional, tried-and-tested route has worked for me and I'm a creature of habit." – Rachel Au, Editor
Beauté Floral Essential Collagen Facial Treatment @ Beauté Library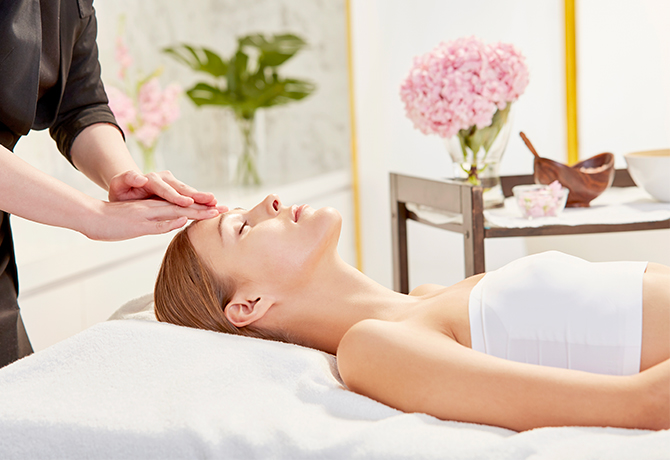 WHAT: "Beauté Floral Essential Collagen Facial Treatment is Beauté Library's signature treatment for good reason. The ultimate treatment for those who are looking for an everything-in-one facial, this two-and-a-half-hour pampering session focuses on rehydrating skin and removing blemishes using the brand's own skincare range."
HOW: "After getting my skin thoroughly analysed by a beauty therapist, I was ushered into the treatment room to prep for the facial. My therapist started pleasantly—with relaxing head and shoulder massage followed by an anti-inflammatory chamomile double cleanse. (Side note: the products smelled refreshing without being too overwhelming.)"
THE KICKER: "My skin had been congested as of late, so I was looking forward to the exfoliation + extraction combo. The former came in the form of a pineapple scrub that was gentle and smelled as decadent, while the latter was carried out by my therapist shortly after exposing my skin to a blast of cool air (Aqua Cool Technology) for 15 minutes. After extraction, an extended respite came by way of 1) a face massage and 2) a customised floral mask to help with my skin's dehydrated state, followed by a cool gel mask to refresh my skin. If you're the sort who refrigerates sheet masks and facial rollers, you might really enjoy the double masking segment at the end of this treatment."
RESULTS: "My skin definitely had the post-treatment glow right after, and those pesky dry patches that frequently plague my skin were nowhere to be found (even after a week). While it wasn't as effective as I'd expected in terms of preventing blemishes, it definitely helped with improving my skin's hydration levels." – Loh Wei Yeen, Beauty Editor
Beauté Floral Essential Collagen Facial Treatment, RM880, is available at all Beauté Library centres nationwide.
| | |
| --- | --- |
| SHARE THE STORY | |
| Explore More | |