Skincare
Losing sleep over sahur? Fake it 'til you make it with these new eye care essentials
Bags begone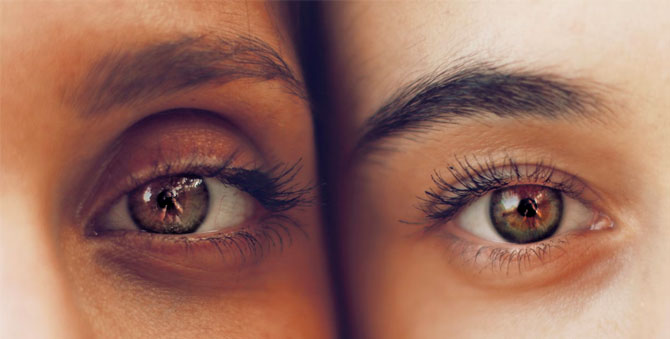 Let's be honest: Not everyone is built for early rising. If the only way you can rouse in time for Sahur is to just stay up nightly until four in the morning, you're not alone. Alas, while we sympathise, there's little we can do to help with your disordered sleep schedule.
READ: Why do we get dark circles (and how can we prevent them)?
However, we can help with your keeping up appearances: If you'd like to hide the fact that you haven't slept in six days from friends, family, and coworkers alike, we've got a sound solution for you. It's simple, really. In fact, it's so simple, it just takes up one more step in your skincare routine.
READ: The best retinol eye treatments you need to invest in right now
Enter stage left: Team BURO's holy grail eye care launches. These brand-new eye care launches are potent and effective—so much so that you might actually be able to skip concealer altogether. Ahead, find our reviews of the best new eye care products for tired Muslims (or all-year-round insomniacs):
Dermalogica
Awaken Peptide Eye Gel, RM298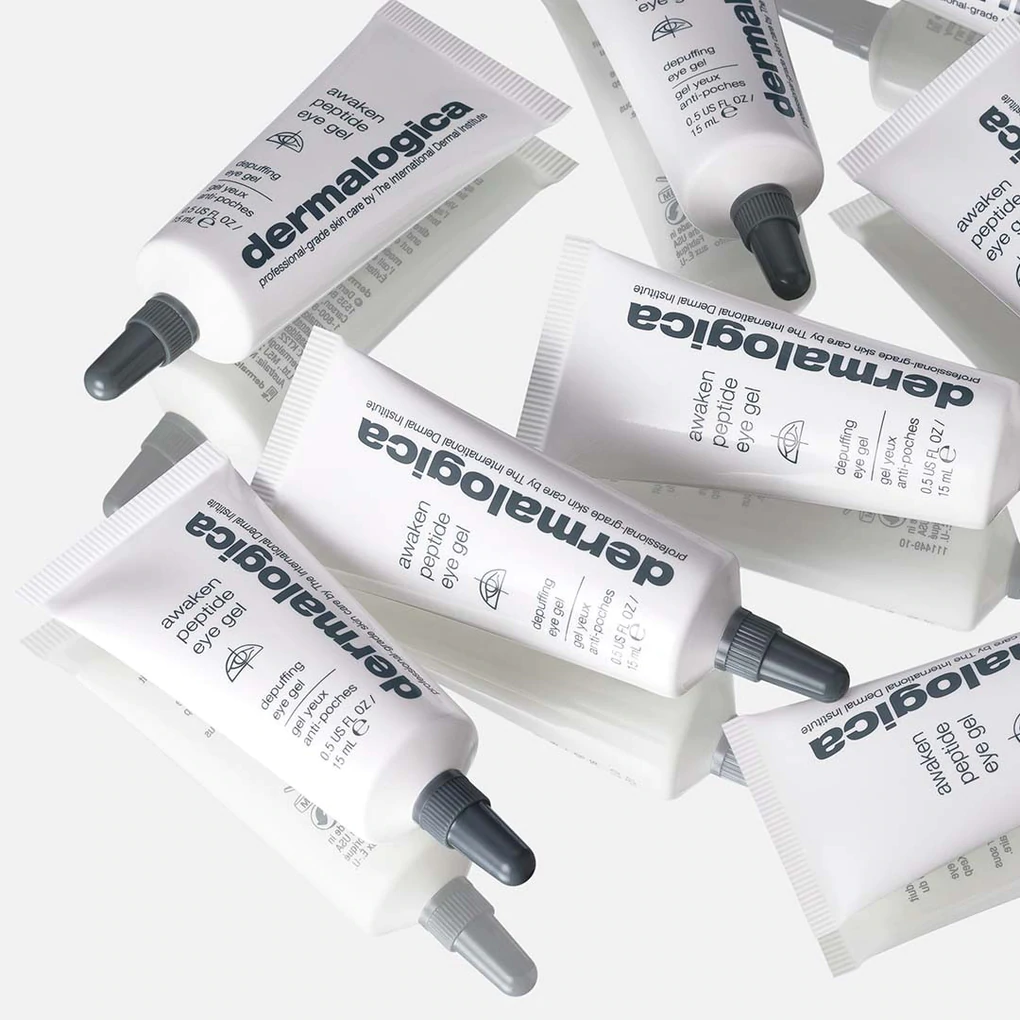 "This Ramadan has turned me into quite the insomniac—I'm barely clocking in four hours a night at this point, and while my 15-minute power naps throughout the day are helping me stave off the lethargy, I can't say that they're doing much for my ever-growing eyebags. Fortunately, this new eye treatment is picking up my body's slack.
"Puffiness, discolouration, dullness, and dryness are no match for this undereye gel. Powered by tetrapeptides to reduce the appearance of eye bags, caffeine to reduce puffiness, and rosemary leaf extract to soothe and fortify the skin barrier, this all-in-one gel has worked wonders in improving the look of my sleep-deprived eyes.
"I like to apply the eye gel with Dermalogica's Cooling Eye Wand, using the wand to give myself a gentle and cooling eye massage. It is the ultimate combo for when my eyes are feeling and looking run down… which is pretty much every day. While, yes, my bags aren't going anywhere (I'm going to need to implement a few solid lifestyle changes for that to happen), they do look visibly brighter and less pronounced now. It's a yay from me!" — Redzhanna Jazmin, Beauty Writer
READ: The best eye patches and masks to revive tired, puffy eyes
SK-II
GenOptics Under Eye Circle, RM670
"The brightening power of SK-II's GenOptics, but in the form of an eye serum? I couldn't wait to try the SK-II GenOptics Under Eye Circle—not least because I adore the pretty, pearlescent bottle. Looks aside, I was also intrigued by the potent potential in a combination of Pitera™, SK-II's most advanced GenOptics Aura Technology, and the GenOptics Under Eye Dual Complex.
"The serum glides on without friction with the help of a unique ceramic roller-ball applicator. Its featherlight pressure and slightly cooling sensation are very relaxing. It's also said to help improve blood circulation, which I noticed as a smoother and brighter-looking eye area that also felt more hydrated; I enjoyed not feeling a tight sensation after a few hours of looking at my computer screen—a benefit attributed to the serum's ability to protect against skin dehydration by improving and maintaining the eye's inner skin hydration." — Adelina Tan, Deputy Editor
Sulwhasoo
Concentrated Ginseng Renewing Eye Cream EX, RM580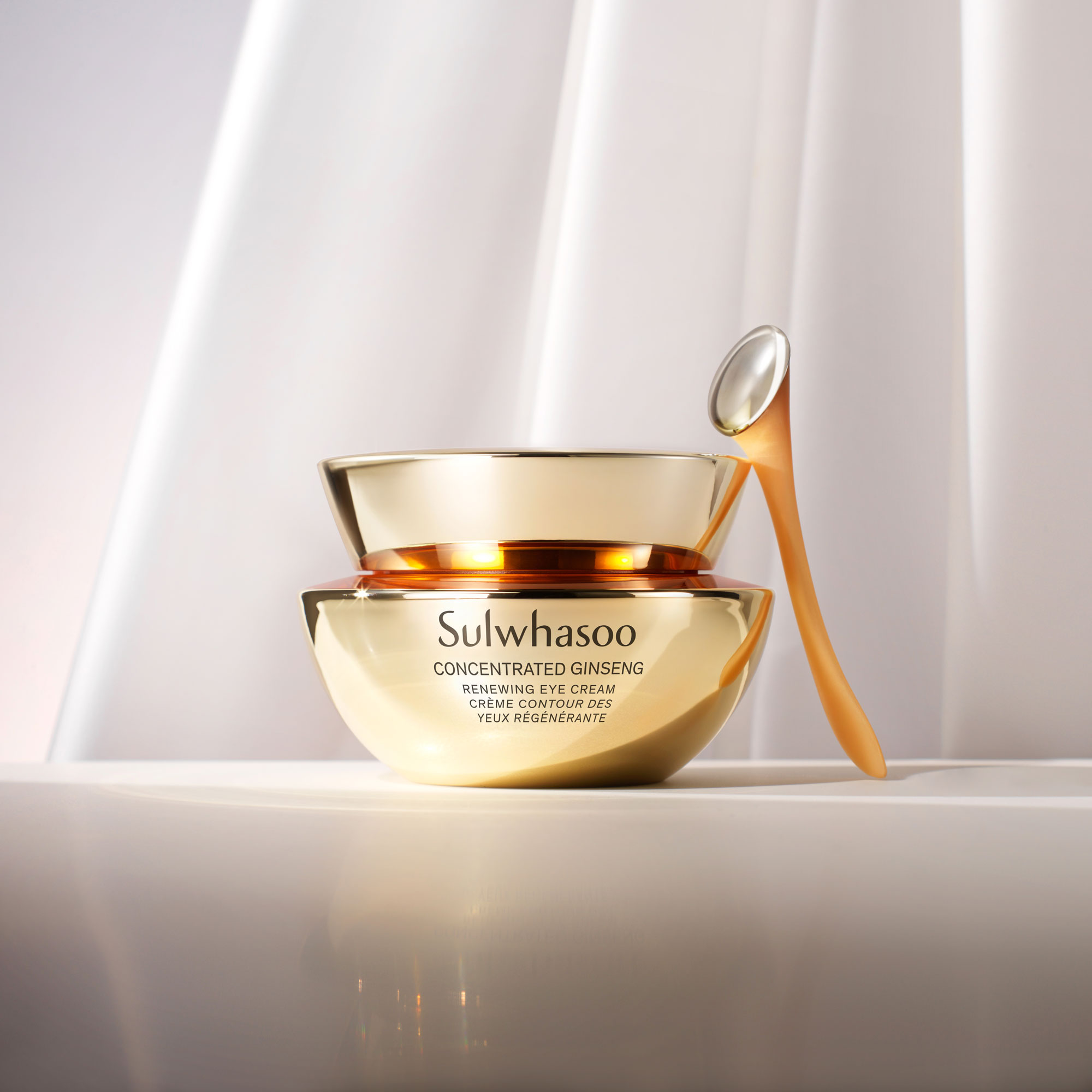 "From Sulwhasoo, I've discovered that not all ginseng are equal: Korean ginseng contains the largest variety of ginseng saponins. Through over 50 years of research, Sulwhasoo has developed Ginsenomics™, which amplifies the rarest and most effective ginseng substances by 6,000 times. Its one of the stars of Sulwhasoo's newly upgraded Concentrated Ginseng Renewing Eye Cream EX, which also contains the new Ginseng Retinol™. Together, they give the eye cream a triple resilience-boosting effect that addresses five types of wrinkles, elasticity, skin texture, and dry skin.
"Its creamy texture feels amazing on the skin: soft and easy to blend, so it dissolves rapidly while giving my skin a boost in moisture. The scent is just as gentle, smelling of ginseng flowers: herbal, yet fragrant. The cream doesn't slide or smudge under eye makeup, another plus in my books. I really love using it to depuff my eyes in the morning with the metal massager." — Adelina Tan, Deputy Editor
READ: Do you really need an eye cream? Here why you should (and when you shouldn't) use one
Aesop
Exalted Eye Serum, RM410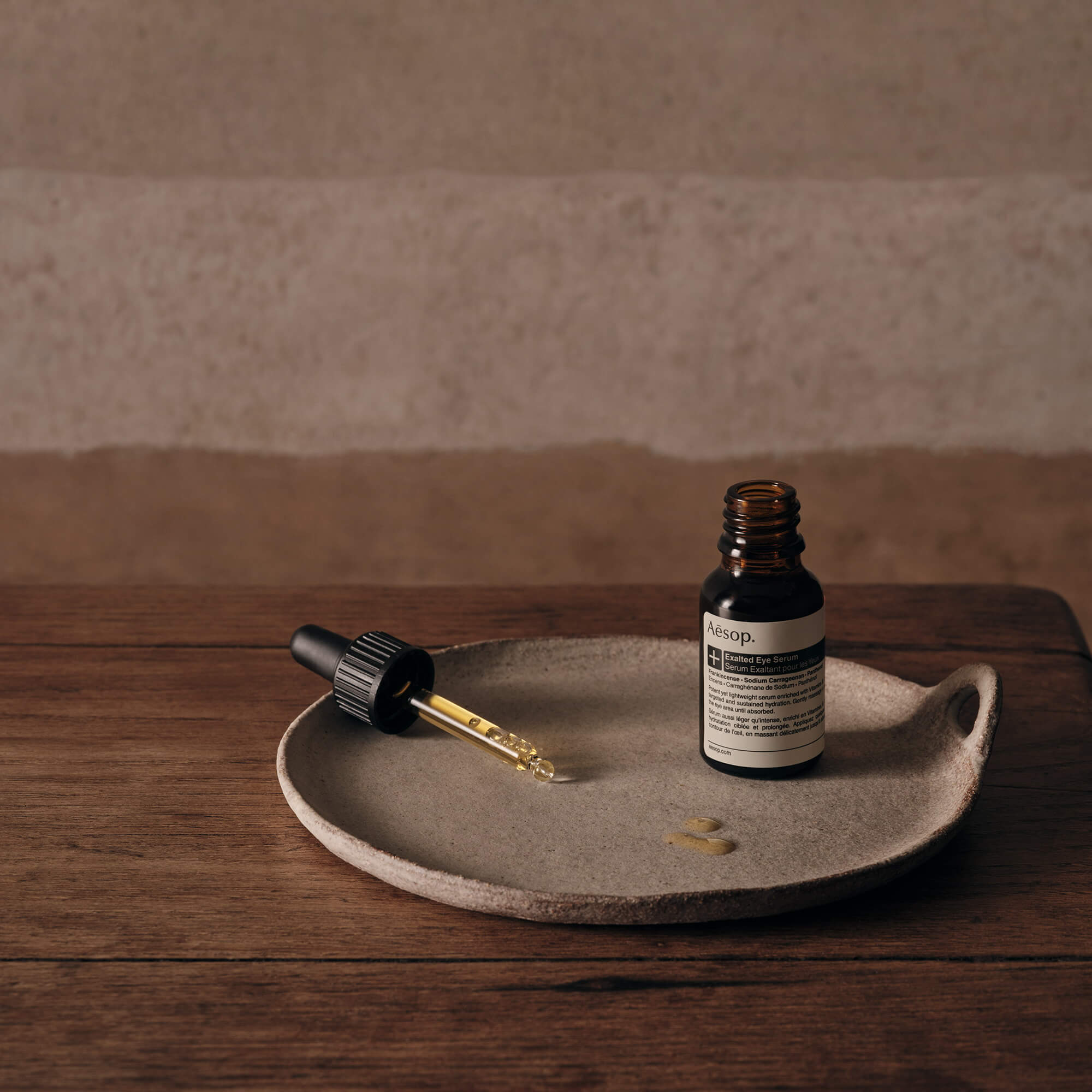 "You should never rub your eyes. We all know not to do this but somehow, I can't help to subconsciously rub them when I feel tired or get allergies. It's bad—this is also the reason why I can never get lash extensions!
"The skin around the eyes is uniquely thin, fragile and susceptible to damage. It's the only part of the face that does not have oil glands and requires extra attention. Because that area is so easily dehydrated, it's prone to dullness and patchiness if not taken care of properly. I overcompensate by applying on eye cream day and night and that has been helpful in reviving tired-looking eyes. However, this can sometimes leave my eye area feeling somewhat greasy and agitated. After trying on Aesop's Exalted Eye Serum, I found that its light and thin consistency is just what I needed. It's soothing, refreshing, absorbs fast and dries to a matte finish so I can quickly put on makeup after.
"Featuring a high concentration of fortifying vitamins B3, B5, C, E, and humectants, this helps to nourish and balance the skin surrounding the eyes while improving moisture retention, resilience and suppleness. The serum comes with a subtle soothing scent of cedar atlas and frankincense, which makes me feel like I'm in a spa every time I apply it on." — Sarah Hani Jamil, Editor
Find more Raya 2022 stories here.
| | |
| --- | --- |
| SHARE THE STORY | |
| Explore More | |