The only bags you need in your life are those that come with designer labels—not the ones under your eyes
Haven't been catching enough zzzs this FMCO? If you've been having one too many late-night Netflix binges and your peepers are starting to show signs of wear, worry not—we've got just the solution for you in the form of hydrating, de-puffing eye patches. All you need is just 10 minutes, a cushy spot to recline on, and mood lighting and music to set the ambience for your self-care session.
Now, while these eye masks don't exactly guarantee immediate brightening properties to combat dark eye circles (unfortunately—or fortunately?—beauty sleep is always the most effective solution), they will at least help reduce puffiness to ensure that you're not bringing unnecessary baggage into 2021. Plus, it never hurts to pamper yourself once in a while (especially in this hellscape quarantine climate)!
Ahead are a couple of cooling eye patches to add to your basket:
Chanel Le Lift Flash Eye Revitaliser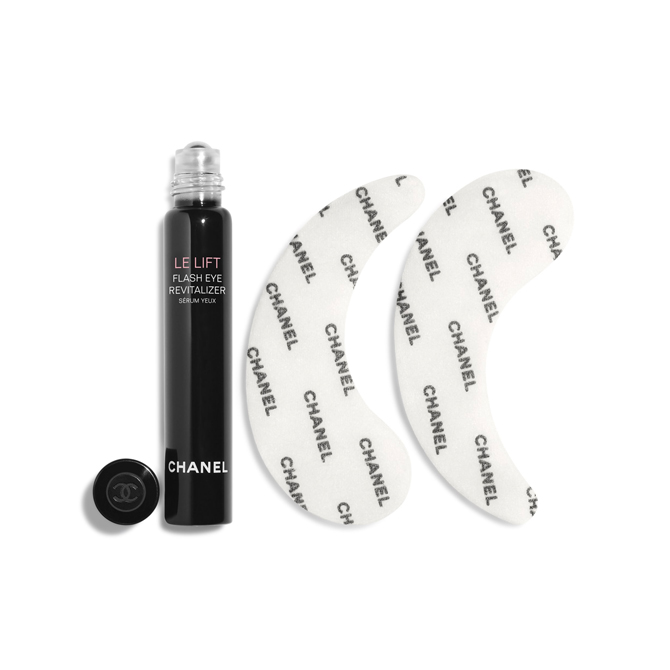 These Chanel eye patches are a cult favourite on Instagram and we're not surprised—there are a couple of ways you can make the most out of this treatment, depending on how much time you've allocated in your self-care sesh.
For a quick, de-puffing treat, roll on the serum over your eye areas, then apply the patches and leave it for 10 minutes. But if you have more time to spare on your hands, use the roll-on in the AM and PM—and only apply the patches at night. Repeat this for two weeks and you may just get some promising results.
RM575, available here
Decorté Total Relief Eye Mask
This paraben-free eye treatment mask from Decorté is jam-packed with actives to give your under eye area a more youthful-looking appearance. It has evening primrose (antioxidants), Matsuhodo extract (for its energising and balancing properties), and the brand's Vi-Fusion™, a formulation to strengthen and regenerate the skin.
RM490, available here
Shiseido Vital Perfection Uplifting and Firming Express Eye Mask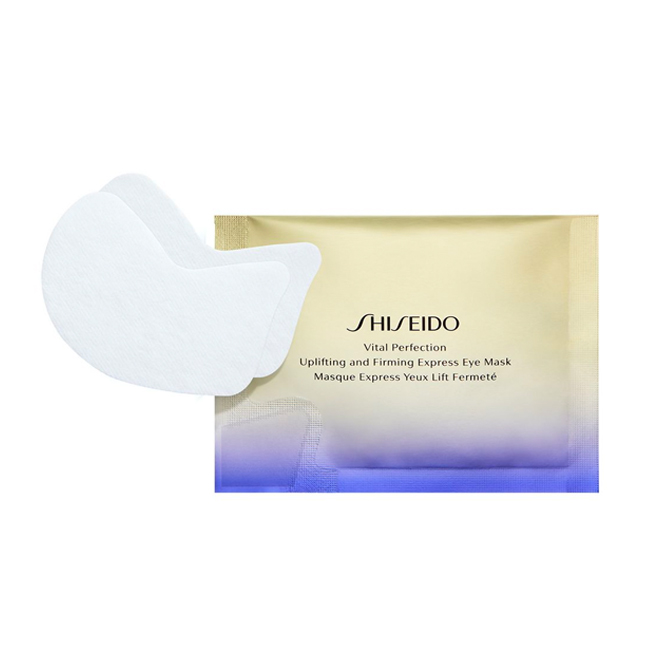 Shiseido Vital Perfection (more here) is one of our favourite anti-ageing skincare ranges and the new eye mask is a winner if you're looking for age-defying results. The Uplifting & Firming Express Eye Mask has retinol and the brand's ReNeura Technology++ to improve dullness and reduce the appearance of wrinkles around the eye area.
RM380, available here
Sarah Chapman Platinum Stemcell Eye Mask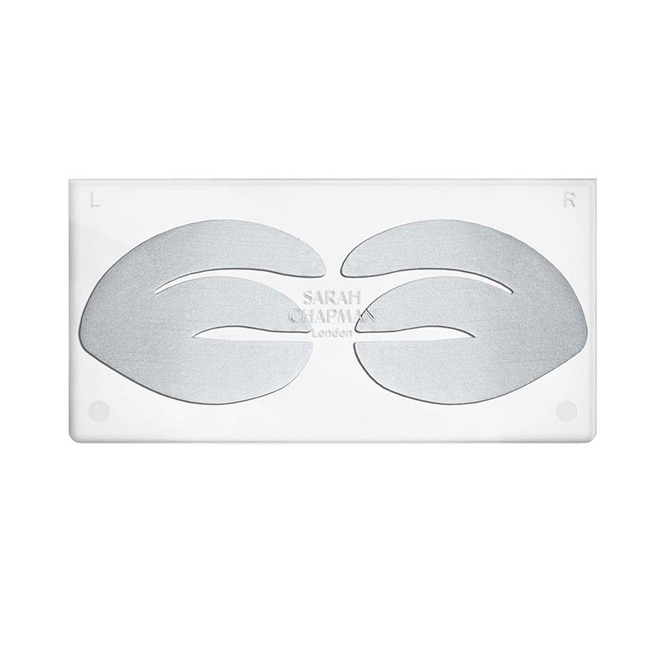 This hydrogel eye mask from renowned celebrity facialist Sarah Chapman boasts a three-step age-defying approach to droopy lids and tired eyes. It has Effipulp peptide, hyaluronic acid complex, Eyeseryl tetrapeptide, and a platinum matrix delivery system to hydrate, plump up and reduce puffiness around the eye area. 
Tip: Store these in the fridge before application for a refreshing treat.
RM429, available here
Elemis Pro-Collagen Hydra-Gel Eye Mask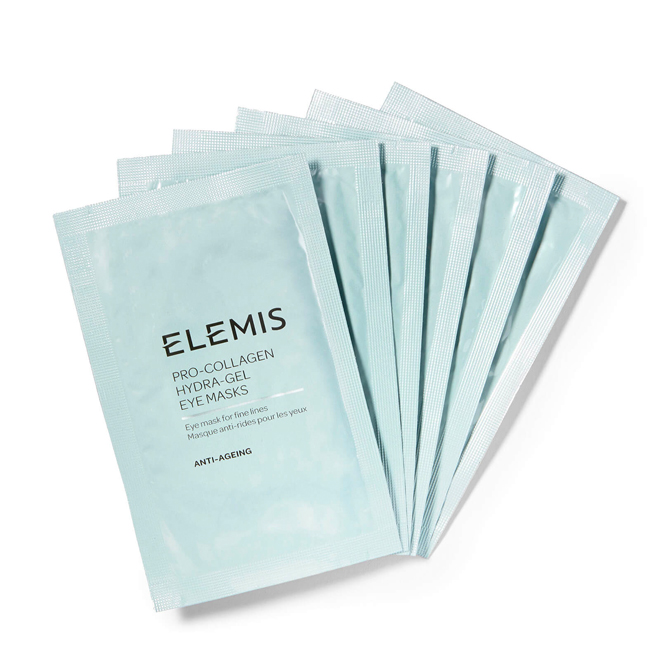 Another hydrogel eye mask on our list is Elemis's eye masks that pack a hydrating punch—especially useful if your eyelids and under eye area tend to get dry and easily irritated. It has plankton extract and chlorella for a skin-tightening effect and hyaluronic acid to adequately nourish the skin.
RM216, available here
Skin Inc. Get Glowin Platinum Mask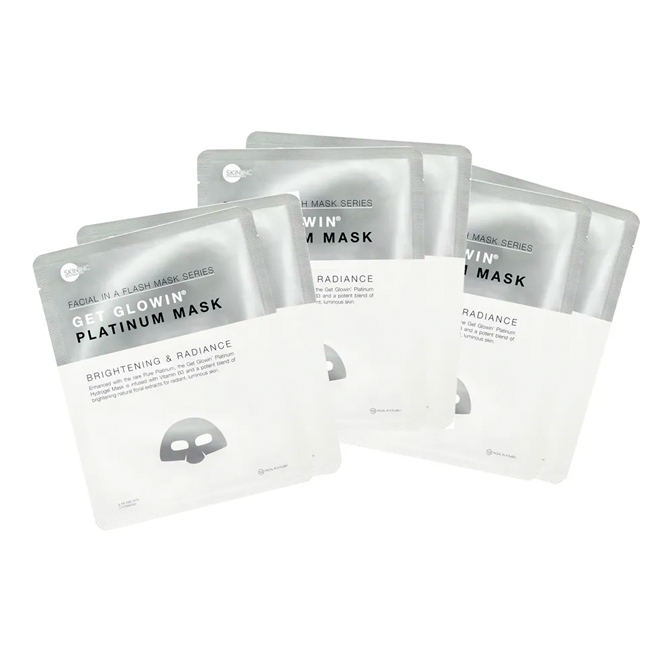 Not a fan of sopping masks that leave a trail of essence while sliding around your face/eye area? Skin Inc's jelly-like hydrogel mask will fit on your face like second skin without the uncomfortable slipping and sliding—which also means that you can multi-task as you multi-mask. It is infused with vitamin B3+ serum and rare pure platinum to improve skin tone and reduce redness/sallowness.
RM145, available here
KNC Beauty Star Eye Mask 5 Pack
After an eye mask that is as cute as it is effective? These shooting star patches by KNC beauty are the perfect accessory for tired eyes. With just 10 to 15 minutes of use, your undereyes will be brightened, plumped, and moisturised thanks to the unique formulation of collagen, liquorice root extract, and hyaluronic acid.
RM145, available here
Talika Eye Decompress Solo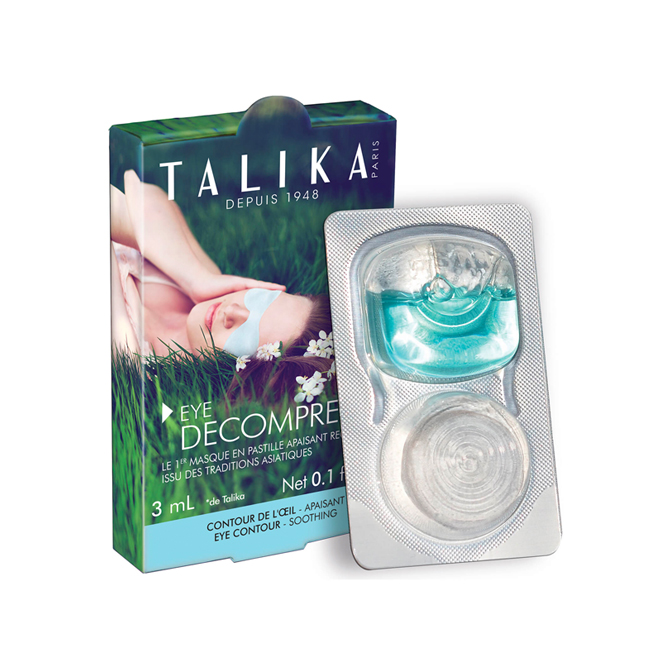 Say goodbye to fatigued eyes with Talika Eye Decompress Mask, a 10-minute eye treatment that is infused with Japanese Camellia Petals and an anti-pollution plant-based film to give your eye contour a smoother, brighter look. All you have to do is press the lotion-filled capsule and slowly allow the compressed mask soak up the formula. Leave it on your eye area for 10 minutes and you'll have refreshed peepers in no time.
Tip: Tune into a 10-minute relaxation podcast by Iyengar yoga master, Arnaud Caby (that comes with this mask) for a complete self-care experience. 
RM24, available here
Wander Beauty Baggage Claim Gold Eye Masks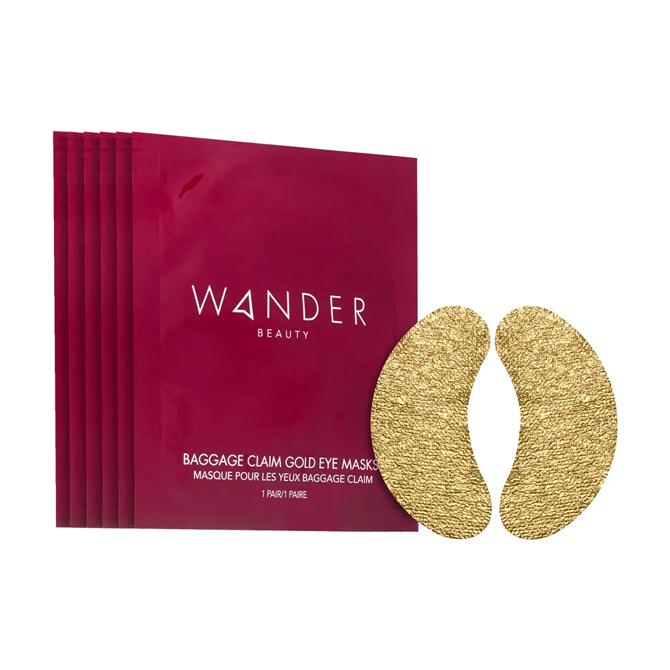 Nothing spells luxe quite like these gold foil eye masks by Wander Beauty. Its three layers help with delivering skin-food (hyaluronic acid, aloe leaf extract and lavender oil) to your eye contours: the first to retain heat and prevent the serum from evaporating; the second to prevent the mask from slipping; and the last layer—a cellulose fibre—to impart all the actives into your skin efficiently.
RM115, available here
111SKIN Sub Zero De-Puffing Eye Mask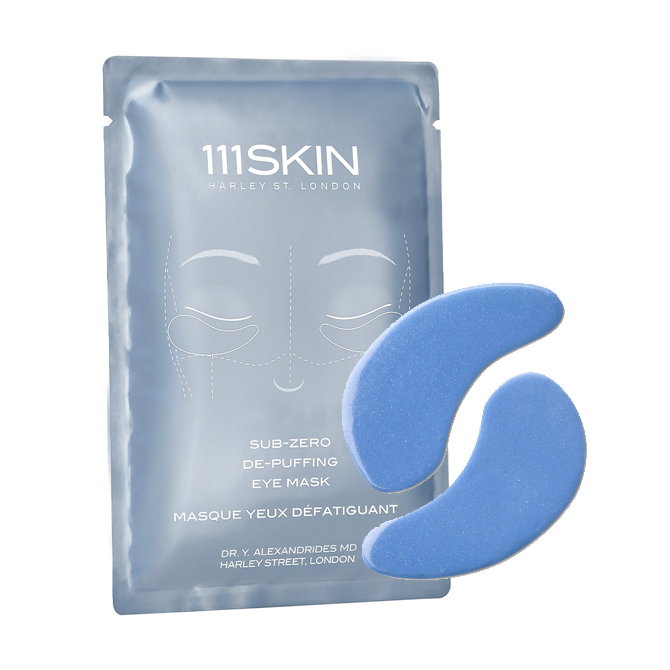 Cryo-tech, but make it skincare. 111SKIN has discovered a nifty way of incorporating the innovative technology into eye patches. The best part? You don't need to chuck these in the fridge beforehand to cool it. The tapered hydrogel mask already has a peptide complex and seaweed extract to reduce the appearance of fine lines, puffiness and dark circles—all while firming the eye contour area up.
RM66.5, available here
Barber Pro Under Eye Mask with Activated Charcoal and Volcanic Ash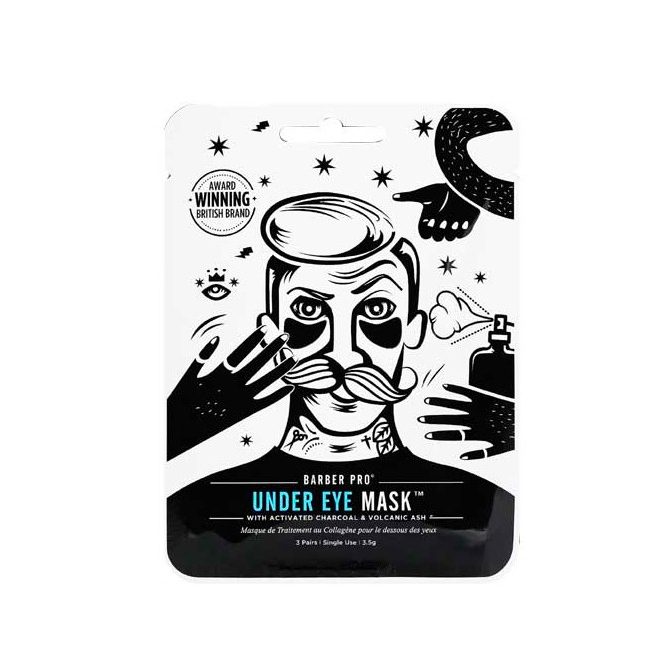 Want an all-in-one eye mask to help with signs of ageing, puffiness, fatigue, fine lines, and more? Try Barber Pro's Under Eye Mask that has activated charcoal, volcanic ash and marine-based collagen to help with all of that—and leave your skin super hydrated to the touch. This mask is also free from parabens, mineral oils, lanolin and petroleum.
RM21, available here
Click here for more eyecare tips and tricks.