Skincare
Worth it? I used RM4,000 worth of new Dr Dennis Gross products and here's what I *actually* liked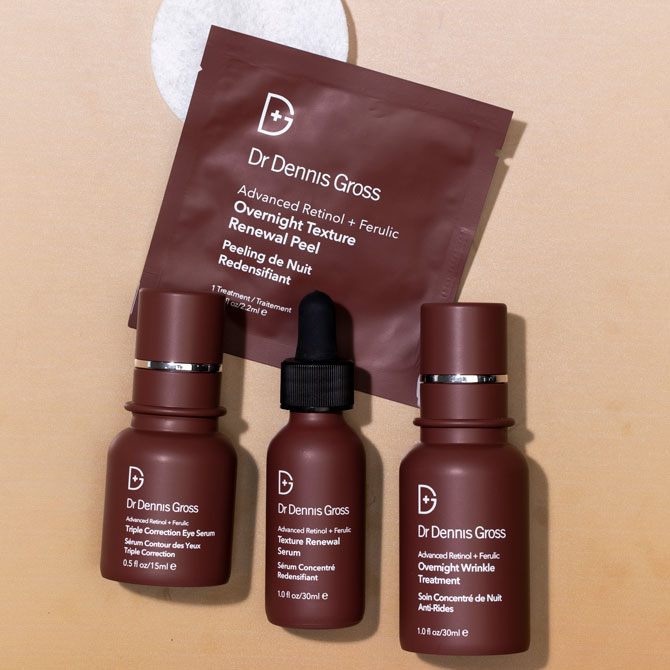 I've been on the retinol hype train on-and-off for the last two years, and so far it has been a tumultuous ride. While premature ageing isn't a huge concern of mine (yet), I have been struggling with hormonal breakouts and excess dryness (read: scaliness) since the onset of the pandemic—no doubt thanks to the newfound pressures and stressors of on-and-off lockdown life. My skin's needs are constantly changing, depending on my menstrual cycle, so working out a routine to strike the perfect balance between acne-busting actives and irritation-soothing ingredients took a lot of trial and error.
READ: This is the correct skincare routine for our Malaysian climate, according to Dr Dennis Gross
There is a particular line products that has become quite the holy grail in my routine: Dr Dennis Gross' new Advanced Retinol and Ferulic line. The brand was actually kind enough to send me the new line, along with the limited-edition version of their cult-favourite Spectralite Faceware LED mask and a few other best-sellers. I've used the products for the last month, and I'm here to tell you which products are worth your time (and why!).
Here's the TL;DR summary in less than 60 seconds:
Here's the low-down on my skin's changes: The two weeks leading up to my period is typically when my skin is at its best—it's when my hormonal acne begins to clear up and when my skin is nicely moisturised. The two weeks after my period tend to be a bit more difficult for me. Not only will my skin be dry and flaky, but it's at this point that I experience the brunt of my breakouts.
Basically, in the two weeks before my period, my routine is a lot more intensive with respect to actives. As my skin is generally less sensitive at this point in my cycle, I'm generally less likely to get a bad reaction from any potent exfoliants or retinols. In the two weeks following my period, I focus heavily on barrier repair and hydration to soothe any upcoming breakouts and prevent scarring, with gentle exfoliants and retinols sprinkled in here and there.
With that in mind, here's what I liked from Dr Dennis Gross' line and how I would use it:
Pick #1: The Dr Dennis Gross Advanced Retinol+Ferulic Texture Renewal Serum, RM305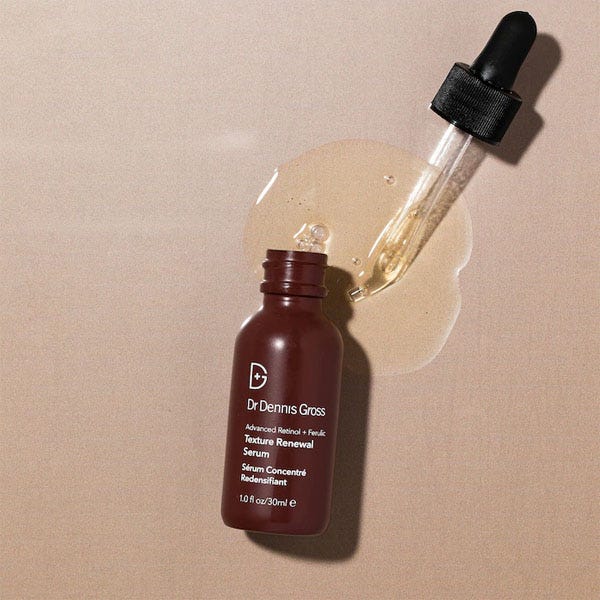 This serum may actually be my favourite thing from this entire line. The texture is lightweight yet very moisturising, and it gives my skin an incredible glow immediately after application. I typically use this three times a week in the "clear skin" days of my cycle, and I've found that it has really helped to fade my acne scars and plump my fine lines. Personally, I use the serum in the evening time and follow it up with a generous moisturiser, but I reckon that those with particularly oily skin could probably stand to skip the extra occlusive layer!
Pick #2: The Dr Dennis Gross Spectralite FaceWare Pro Pearl (Limited Edition), RM2,041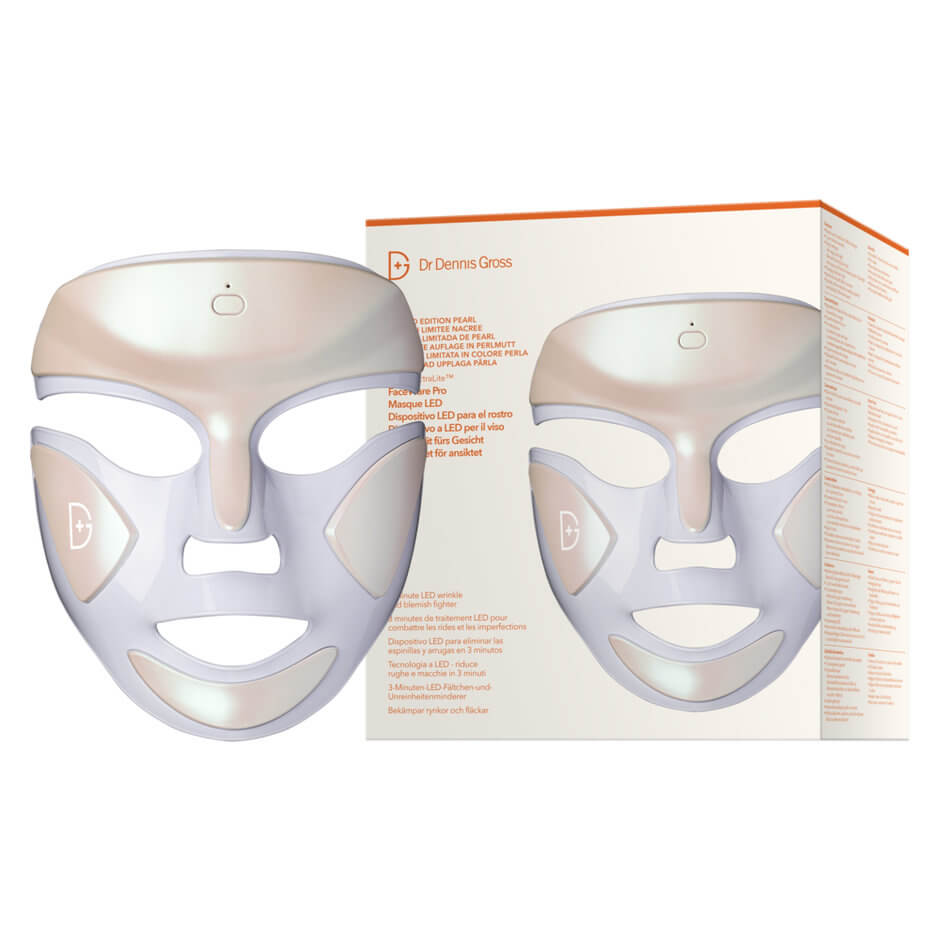 I'm a loyal fan of the Foreo UFO 2 for my LED therapy needs, but this nifty mask is a great alternative in a pinch. Though it doesn't offer T-sonic pulsations or thermo- and cryotherapy like my go-to, it's fabulous in a pinch! I'm not a huge fan of the rubber straps as they are too fiddly, but the mask itself is really well designed. In just three minutes, you can treat your skin to anti-ageing red light therapy, anti-inflammatory blue light therapy, or a mix of the two. Personally, I like to use the combined red and blue light therapy to tackle my fine lines and acne when I'm just too lazy to power-mask.
Pick #3: Dr Dennis Gross Advanced Retinol+Ferulic Triple Correction Eye Serum, RM303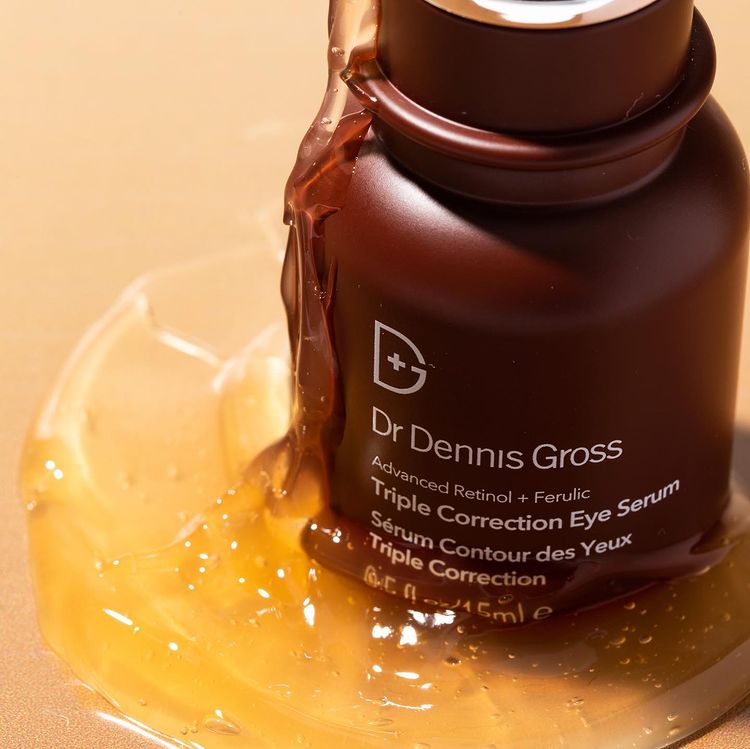 I haven't had a good night's sleep in many moons, so an eye cream is an absolute must-have for me. I use them religiously, and they are an absolute staple in my vanity. This eye serum, while not moisturising enough on its own, is absolutely wonderful under my usual eye cream. My go-to night eye cream focuses mainly on plumping and hydrating, so this serum adds a really potent anti-ageing boost into the mix that smoothes my fine lines and leaves me looking sprightly come morning.
READ: The best retinol eye treatments you need to invest in right now
Pick #4: Dr Dennis Gross Advanced Retinol+Ferulic Overnight Texture Renewal Peel, RM325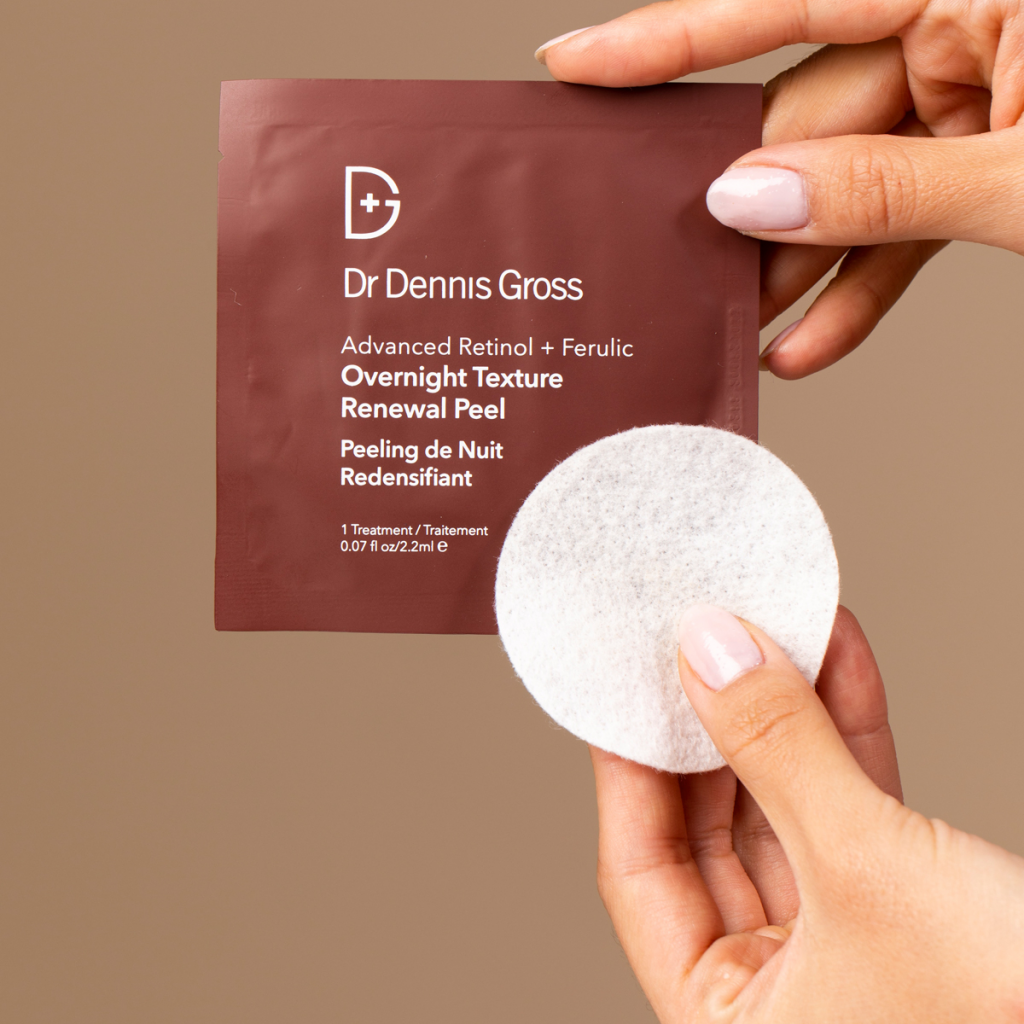 As I mentioned, I struggle a lot with texture. When my skin is in its "angry" phase (also known as when it's dry, crusty, and prone to breakouts), I tend to treat any unwanted texture with this pad. It does say to use it two to three times a week, but if I'm completely honest, I'm much better off using it once weekly instead. Any more, and my skin begins to feel tight and uncomfortable—the exact opposite of how I want it to feel. Further, once I've peeled and primed my skin, I'll go in with the matching serum for an extra boost of retinol action, following up with my moisturiser.
Pick #5: Dr Dennis Gross Hyaluronic Marine Moisture Cushion, RM260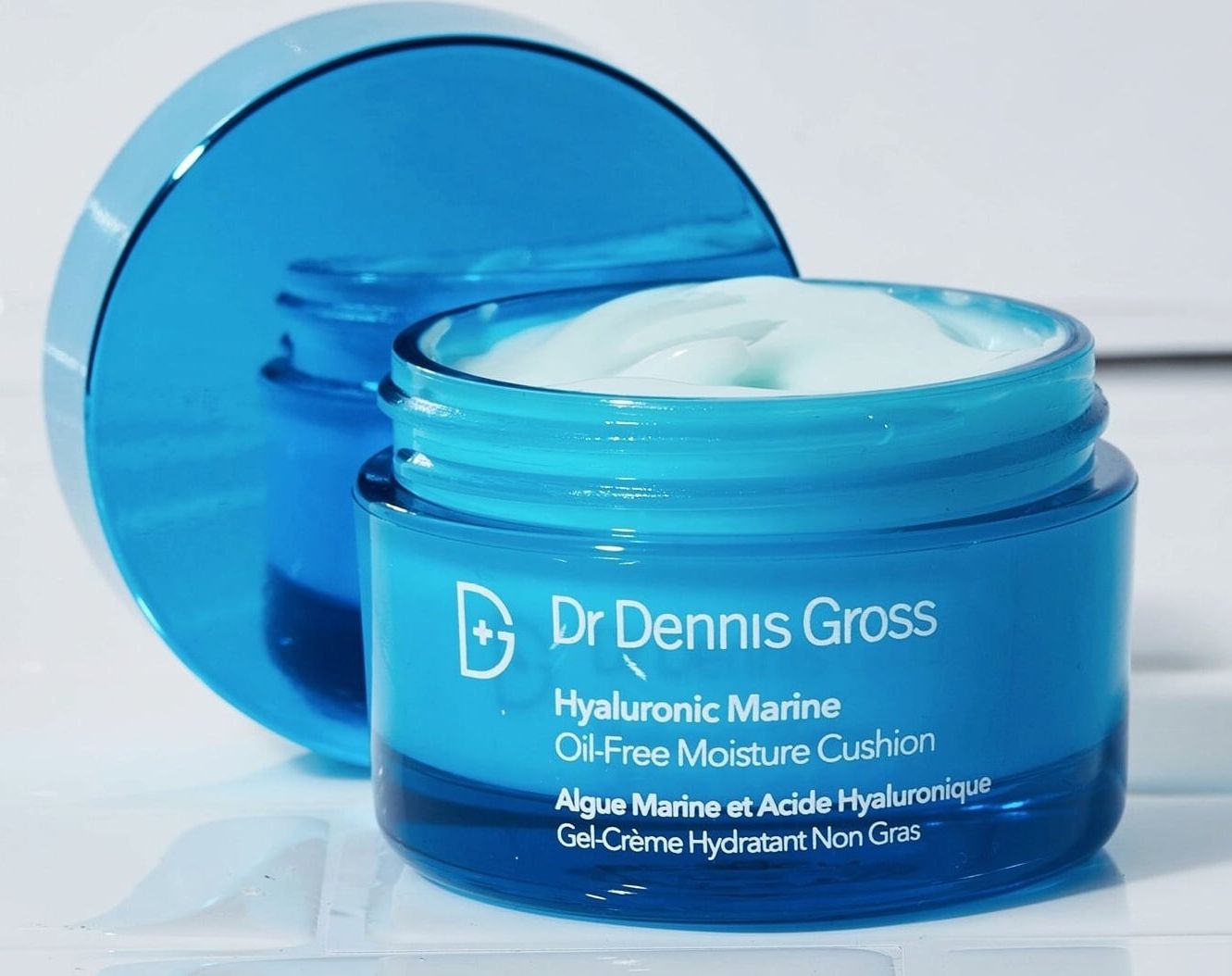 My go-to night cream for barrier repair and skin soothing is Tatcha's Indigo Overnight Repair Cream, but this cream is perfect for evenings when my skin is feeling oily and problematic. It doesn't clog my pores and it seals in hydration very nicely. While I personally think it's too heavy for daytime use, I love using it as an all-over occlusive at the end of my acne-fighting skincare routine.
And, because all good things come in balance, here's what I don't use from the line, and why:
Dr Dennis Gross Advanced Retinol + Ferulic Overnight Wrinkle Treatment, RM350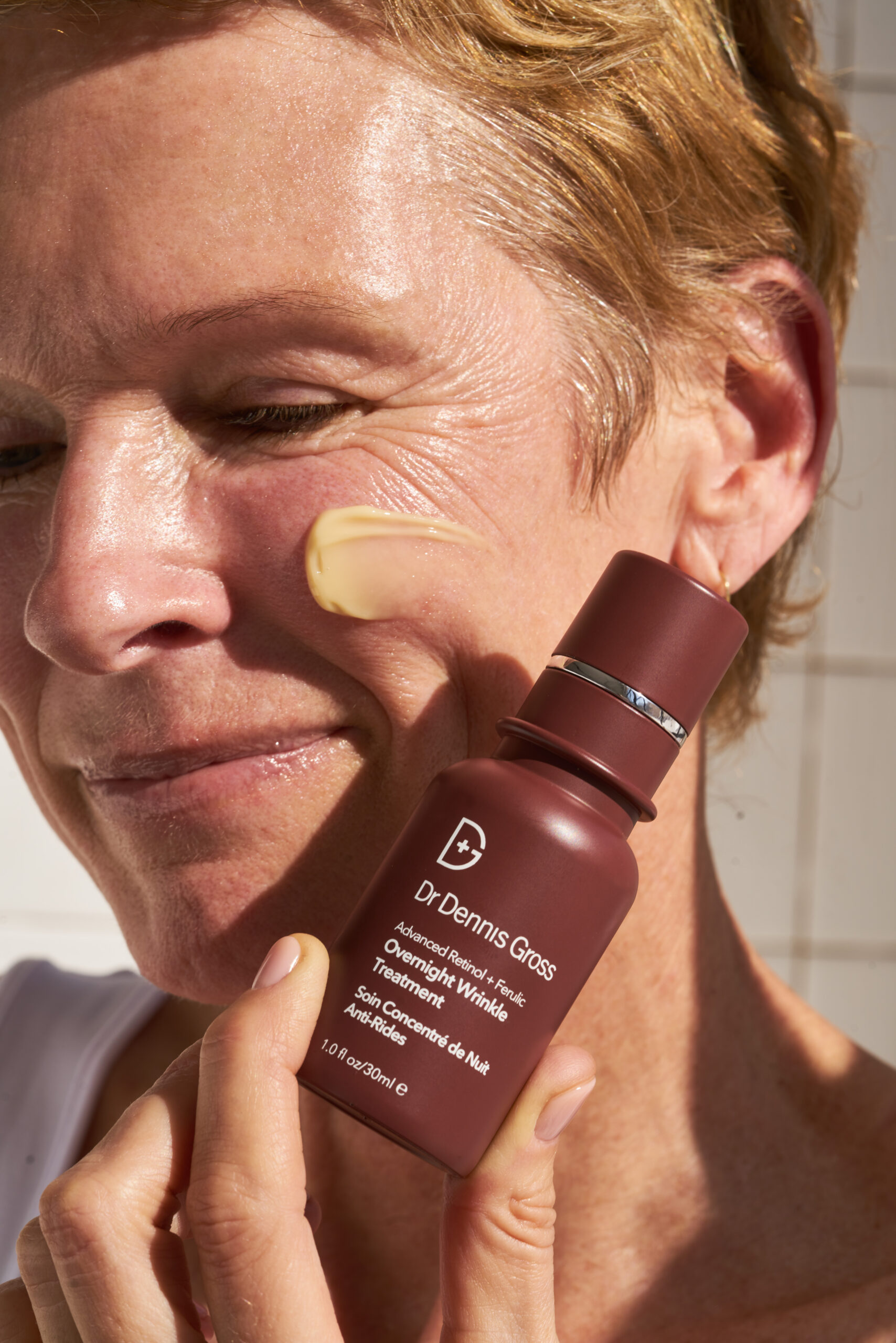 Personally, this product isn't for me—premature wrinkles aren't a huge concern for me at the moment, so I can honestly just give this a pass. The serum alone is plenty effective for me. That said, this "treatment" has become the holy grail of my brother, who uses it to smooth out his forehead wrinkles. I can attest—while the wrinkles were quite deep set a month ago, I have noticed considerable improvements in their severity. Further, he particularly loves the formulation as it is lightweight and non-greasy while being moisturising and effective.
 Dr Dennis Gross Hyaluronic Marine Meltaway Cleanser, RM130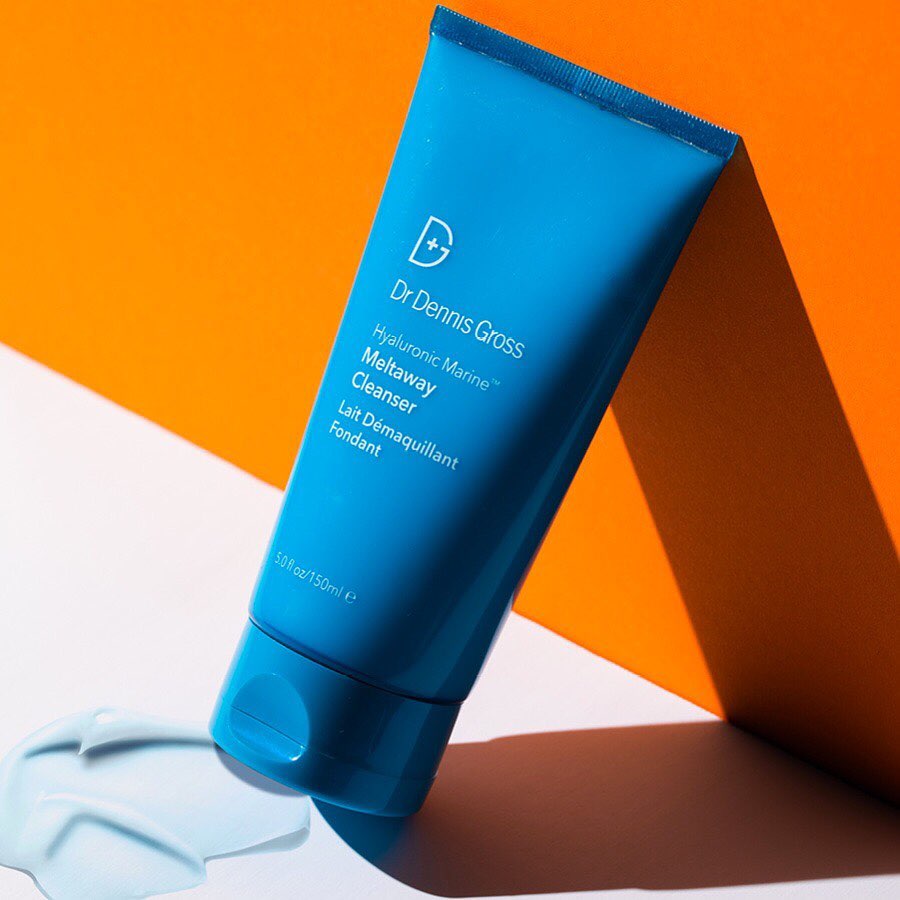 Unfortunately, my skin really does not play well with this cleanser. I have used this cleanser in a plethora of different ways, and I just cannot seem to make it work for me. No matter how much I massage the product into my skin and emulsify it, it doesn't really help to remove my makeup and always seems to leave an unpleasant, oily residue behind. If anyone has any tips for me on how best to use it, it would be much appreciated. Until then, however, it's in the "no" pile.
And there you have it—all of the Dr Dennis Gross products that I have tried, reviewed. What do you think?
Find more beauty reviews like this here.
| | |
| --- | --- |
| SHARE THE STORY | |
| Explore More | |