Ahead, Dr Dennis Gross spills the beans on his brand-new retinol range and gives us some very handy skincare advice while he's at it
If you had asked for a "gentle" acid peel twenty to thirty years ago, you would have been laughed out of your dermatologist's office. Indeed, the world of skincare has come leaps and bounds (and then some) since the '90s, and we are absolutely spoiled rotten by the sheer number of choices for efficacious, high-performance skincare these days. It wasn't always like that, however, and no one knows it better than Dr Dennis Gross.
Then fresh-faced and new to dermatology, the soon-to-be beauty entrepreneur found himself underwhelmed by the available choices for at-home and in-clinic skincare treatments. Soon enough, he sought out to rectify the gap in the market. Fast forward to 2021 and the Dr Dennis Gross brand has gone global, having garnered a loyal celebrity clientele that includes the likes of Rosie Huntington-Whiteley, Zoe Kravitz, and Emily Ratajkowski.
We sat down with the man behind the highly-coveted brand to learn more about his journey into skincare entrepreneurship, his brand-new superpowered launch and to glean some of his best regional skincare tips. All this and more ahead!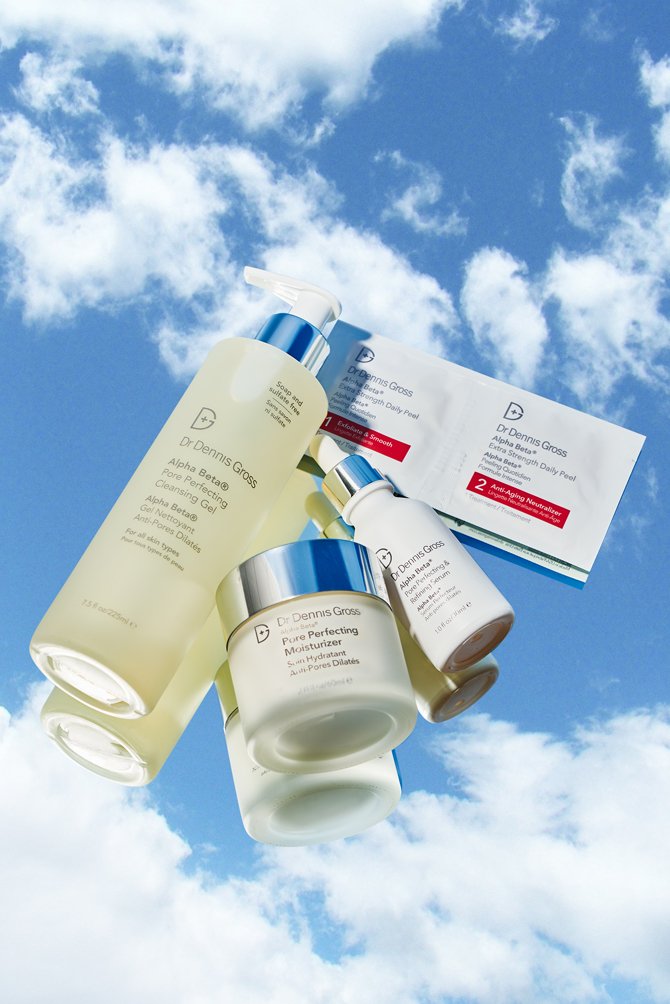 What is the brand ethos behind Dr Dennis Gross?
"Our brand is based on scientifically proven and tested formulas, and we use science to make natural ingredients work even better through delivery systems. We pride ourselves on only using the most effective and highest quality ingredients. Every formulation uses cutting-edge technology to provide consumers with innovative skincare options that offer immediate visible results. Our products are never tested on animals."
What inspired you to launch Dr Dennis Gross Skincare?
"When I became a dermatologist over 20 years ago, the at-home skincare products available to consumers lacked formulas with active ingredients; they didn't really do much for the skin beyond hydration. I also completely disagreed with the popular notion that a product must be harsh on the skin to be effective. In any treatment, gentleness is the key to the best results. I knew this at the time from my research into melanoma at Memorial Sloan Kettering—I already had a deep understanding of skin cells and how to deliver ingredients directly to the skin to make the cells perform at their best. I saw a hole in the market immediately but didn't dive into creating a skincare line right away.
"The creation of the skincare line actually stemmed from the Professional Alpha Beta Peel which I developed as an alternative to the harsh, single-acid peels that were popular at the time. The single-acid peels caused a lot of downtime and, at times, actually made the skin worse instead of improving it. My Professional Alpha Beta Peels used a cocktail of acids that still gave the skin a really beautiful exfoliation and immediate glow. It became an instant sensation.
"My wife Carrie then had the idea to turn this professional treatment into a skincare product that people could use at home. She knew that we had to create an at-home version that consumers across the world could use at their vanity while still achieving the same results as an in-office treatment. The brand has grown ever since and the at-home peel is still our number one product. To this day, Carrie and I are still inspired by my patients and using their feedback to create at-home skin health solutions."
How do you formulate a peel to be gentle on the skin?
"Peels must have two steps: the acids and the neutraliser. Having two steps is imperative—the second step neutralizes the acids from the first step. This ensures that you do not need to worry about acids being leftover on the face and coming into contact with the sun or other ingredients in your routine which could cause irritation. Our neutraliser delivers powerful anti-ageing ingredients post-peel to firm fine lines and wrinkles, smooth texture, and lighten dark spots, among other benefits. These anti-ageing ingredients can penetrate deeper into the skin after the exfoliation in step one. I also made sure that our Alpha Beta Daily Peel would cause no irritation to the skin. Keep this in mind: If it doesn't have two steps or a neutralizer for the acids, then it is not a peel.
"The Alpha Beta Daily Peels are a daily gentle chemical exfoliant that removes the top layer of dead, dull skin, helps to speed up cellular turnover, and get rid of dark spots to reveal the vibrant skin underneath. We use a cocktail of alpha and beta hydroxy acids at low concentrations to target multiple skin concerns and cause no irritation to the skin. The Alpha Beta Daily Peels are a micro peel so you won't actually see any flaking or peeling. Every 24 hours, dead skin cells accumulate on the skin's surface and it is safe to remove these daily. The peels are very effective but also very gentle—you should not see any irritation or downtime. Using the peel as the first step of your skincare routine allows all products following to be more effective and penetrate more efficiently."
What is the best way to soothe the skin and promote healing post-peel?
"Finish your routine with a serum, moisturiser and SPF to further your anti-ageing or acne treatment results."
What peels would you recommend for different skin types?
"We have three daily peels. The Alpha Beta® Ultra Gentle Daily Peel is best for first-time peel users with sensitive skin. The Alpha Beta® Universal Daily Peel is great for combination and normal or balanced skin types. The Alpha Beta® Extra Strength Daily Peel is best for those with combination, balanced, or oily skin."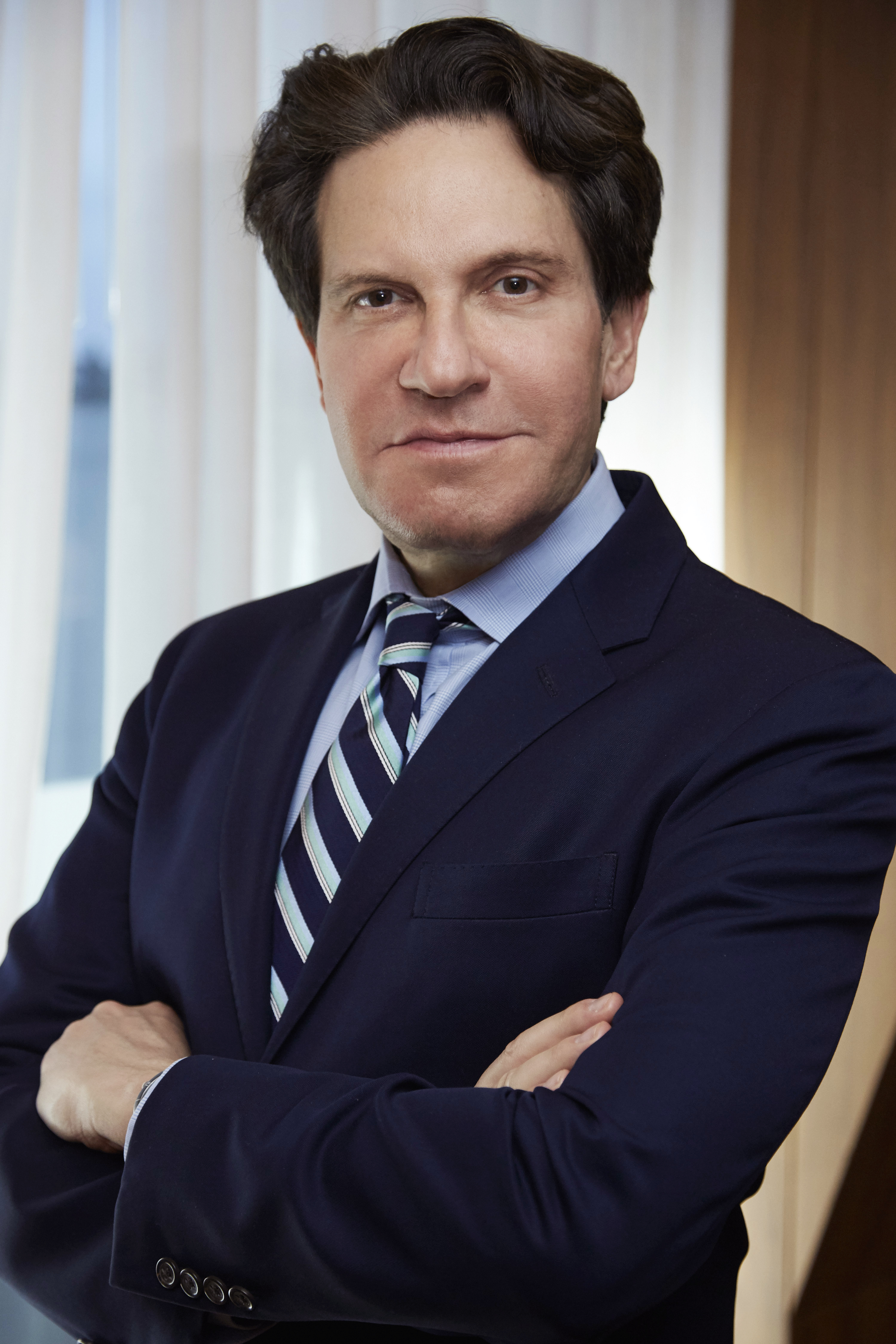 What are the biggest skincare trends you foresee for 2022?
"Consumers are going to go back to basics, focusing on incorporating the five pillar ingredients in their regimen: vitamin C, retinol, alpha and beta hydroxy acids, niacinamide, and SPF. 2022 will be a year where less is more—consumers will pare down their regimens to the essentials.
"During quarantine, many people added new products and extra steps to their regimen, essentially overtreating their skin, causing irritation, dryness, and signs of ageing. I hope to see more consistency in my patients' skincare routines by using clinically proven products every single day that not only offer immediate benefits, but support skin health in the long term."
What are some of the worst skincare trends you've seen in your career?
"The worst trend was definitely those single-acid, harsh peels from the '90s. People were literally peeling their faces off! They were left with red, raw skin that didn't heal properly which caused post-inflammatory hyperpigmentation and even scarring.
"Do you remember that episode of Sex And The City when Samantha got a peel and ended up with carpaccio face? It was really that bad. This terrible trend is what inspired the Alpha Beta Peel."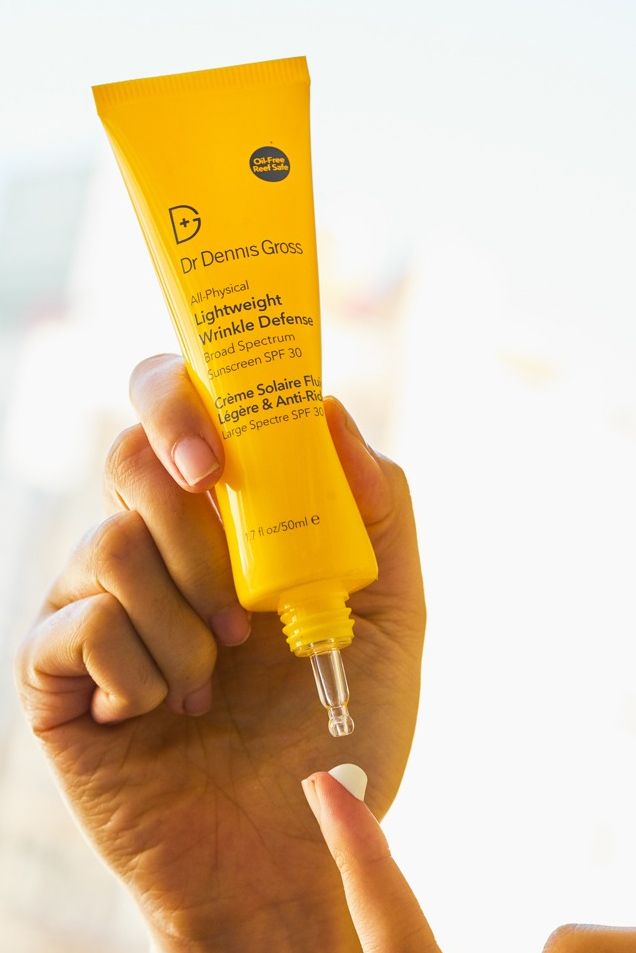 What is the weirdest skincare tip you've heard in your 25 years of practice?
"That you must harshly treat the skin, causing redness and inflammation, to get it to look good and healthy. I view this as being simply ridiculous. Injuring the skin under any circumstances, including professionally in my practice, is to be avoided. Your skin should never be injured, just like any other organ in the body."
What are some of the biggest skincare misconceptions you've heard in your career?
"One myth I've heard is that a higher concentration [of acid] always yields better results. Acids have become popular in skincare products because they can drastically improve the appearance of skin on a chemical level. They smooth the skin, minimise the appearance of pores, and give the skin a luminous glow. But more of an acid does not necessarily mean better results.
"Using too much of an acid can damage the moisture barrier and cause the skin to purge, creating a red, dry, and irritated presence. Instead, try using fewer acids at lower concentrations to target multiple skin concerns at once—without irritating the skin. Daily, consistent use will yield greater results than one highly concentrated treatment. In addition, the same is true for retinol. Rather than focusing on the percentage of retinol in a skincare product, pay attention to the other ingredients to ensure the product will not irritate the skin. For example, to ensure that retinol doesn't irritate the skin, we combine it with ingredients like ferulic, bakuchiol, and rambutan to keep the moisture barrier in balance."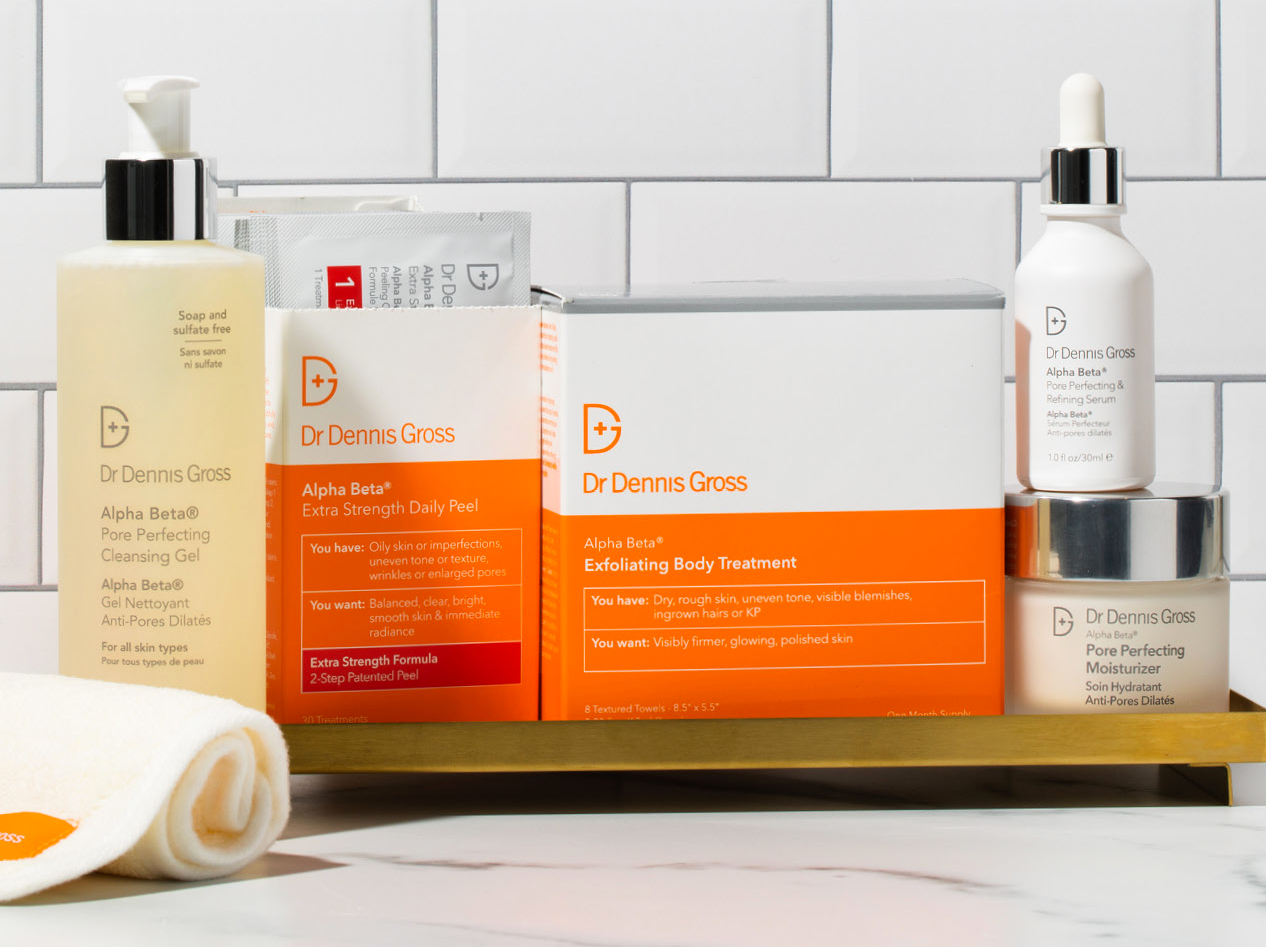 Retinol is relatively new to the Asian market, and to the Malaysian market in particular, so there is a general fear of the active despite its many benefits. Your latest launch is the all-new Advanced Retinol + Ferulic range—a line designed for everyone. Why do you think it's important to spread awareness of retinol in the beauty world?
"Not all retinol is created equal—don't let a bad experience stop you from trying another retinol product. When formulated properly, retinol is one of the best ingredients out there for treating and preventing the signs of ageing, texture concerns, and acne—all without irritation. As I said, the key is that our retinol line actually strengthens the moisture barrier whereas other retinol products can weaken the moisture barrier. A stronger moisture barrier means less irritation, and we achieved it by adding bakuchiol to our retinol products. 
"I think that, because so many people have had bad experiences with retinol, it is important to educate on the alternative retinol formulations that may work for their skin type. I created the Phyto-Retinol blend for my Advanced Retinol + Ferulic technology so that everyone can treat texture concerns, based on studied and clinically-proven data."
For the all-new Advanced Retinol + Ferulic range, what skincare concern did you have in mind when you were formulating the products?
"I was really thinking about everyone – I wanted all skin types to benefit from retinol without worrying about irritation. There are so many misconceptions around retinol. For example, some people think they are too young to start retinol, others think that retinol is harsh and will irritate their skin, and some think that retinol will thin their skin. I wanted to create a product range that would blow all of these misconceptions out of the water. I created a range of products that tackle a range of skincare concerns so there is a retinol for everyone. Based on the skin concern, here is who the Advanced Retinol + Ferulic technology was created for:
YOU HAVE: Bumpy texture, blemishes, enlarged pores
REACH FOR: Triple Eye Correction Eye Serum, Texture Renewal Serum
YOU HAVE: Fine lines, imperfections, uneven tone and texture
REACH FOR: Triple Eye Correction Eye Serum, Texture Renewal Serum, Overnight Wrinkle Treatment
YOU HAVE: Deep wrinkles, uneven tone, loss of elasticity and hydration
REACH FOR: Triple Eye Correction Eye Serum, Overnight Texture Renewal Peel, Overnight Wrinkle Treatment"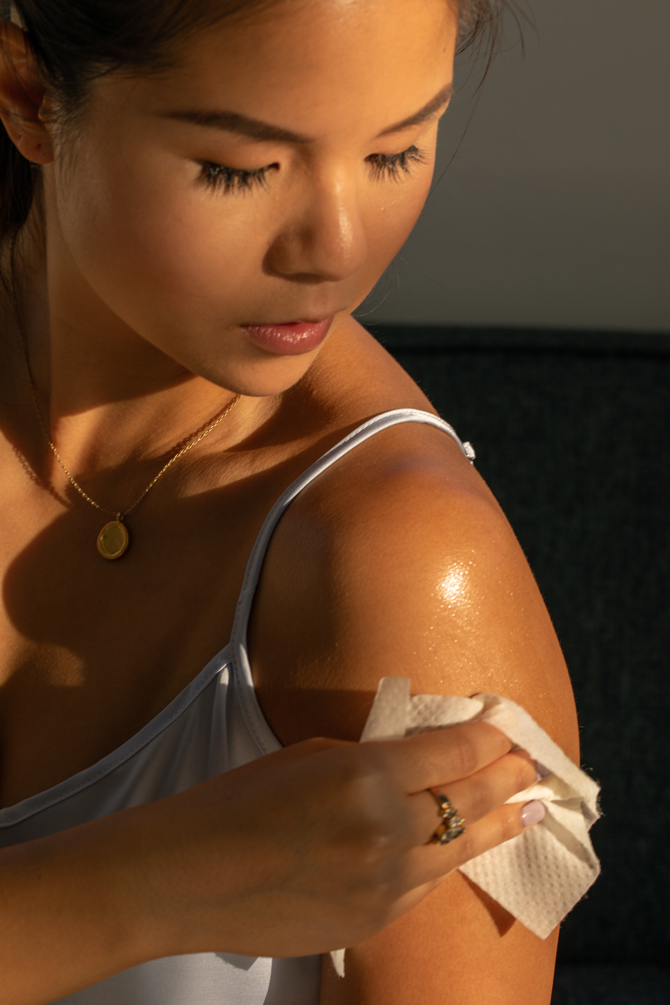 Which ingredients and formulations are best suited for the Malaysian climate?
"An average tropical skincare routine typically consists of a cleanser, exfoliation peel, antioxidant serum, oil-free moisturizer, and sunscreen. High humid environments can be great for those with dry skin, but for those with oily or combination skin, it can contribute to an overproduction of oil which leads to more congestion and breakouts. My advice would be to incorporate a daily chemical exfoliator—this will not only help cellular turnover and reveal the radiant, glowing skin underneath, but it will also help to prevent clogged pores which ultimately lead to breakouts.
"It is also important to swap out your moisturiser to an oil-free formulation that contains hyaluronic acid—this will hydrate the skin but won't clog pores. Retinol is also really great for anyone with oily skin. It works by stimulating cellular turnover which, in turn, helps to keep the pores clear. Retinol was actually initially invented to be an acne treatment."
For more beauty insiders like this, click here.