Skincare
BURO Beauty Stash: 5 New skincare launches you need for your summer travels
Travel essentials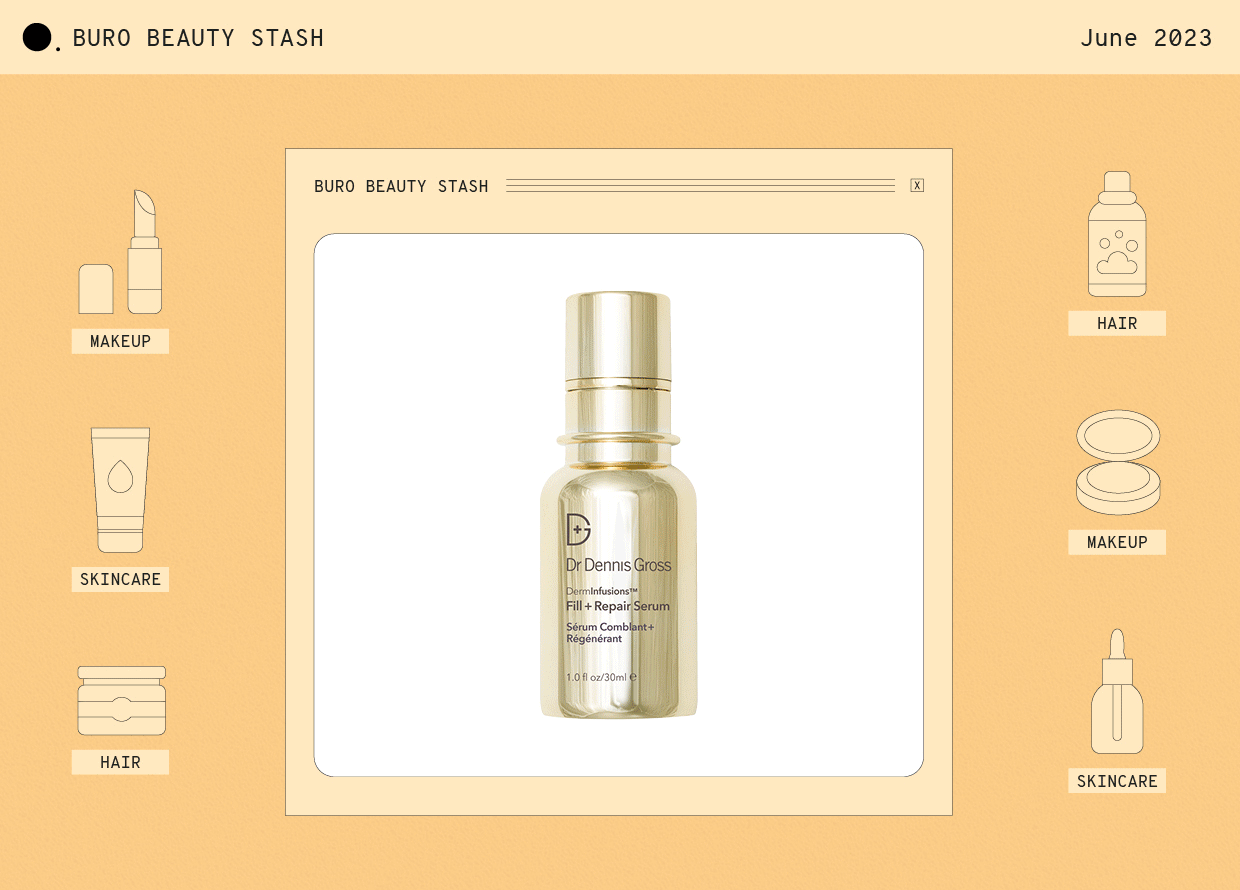 Travelling can take a toll on your skin—that's why we're here to help you discover the best products to manage everything from sun damage to hard water and the like.
Headed away for the summer? We're jealous. Well, that, and we're concerned. A lot can go wrong when you go away—sunburn, hard water exposure, eczema—but, lucky for you, we're here with June's BURO Beauty Stash to help you navigate the tricky world of travel skincare.
From skin-soothing essentials like Murad's new enzyme-packed and oatmeal-based collection to the multitasking powerhouses from Dr Dennis Gross and Sunday Riley, we've got everything you need for glowing, beautiful skin.
Ahead, find our curated list of travel skincare essentials, as reviewed by Team BURO:
Sunday Riley
B3 Nice 10% Niacinamide Serum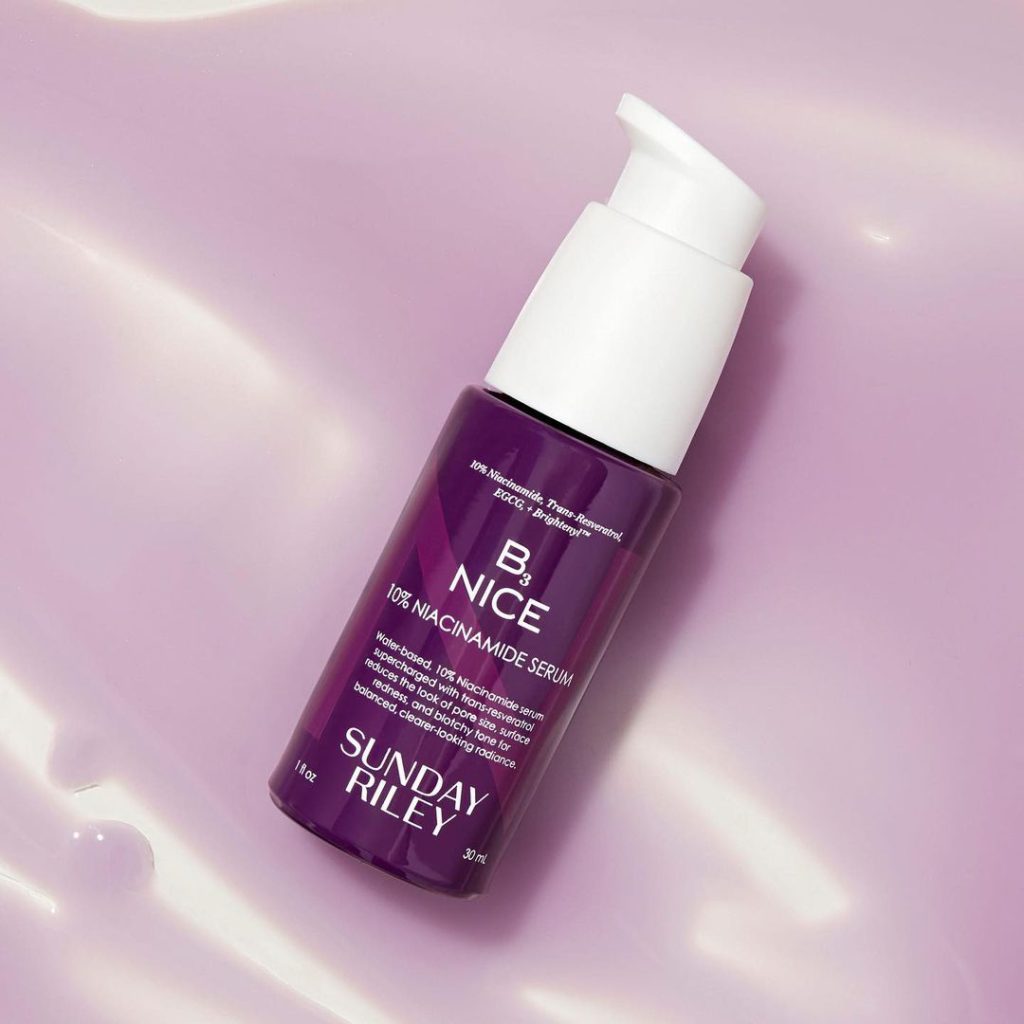 "I have spent the better part of two weeks essentially baking myself under the sun and my skin is suffering—was the beach day worth it? Questionable. Either way, I'm currently dealing with enlarged pores, redness and hyperpigmentation and there is only one thing that has worked to relieve my sad skin. The brand-new Sunday Riley B3 nice serum is a water-based niacinamide and trans-resveratrol serum that targets every one of my current skin concerns… and then some.
"I love the lightweight, silky texture of the serum as well as its almost immediate effects. Not only is my skin tone more even, but the texture is smoother and my pores are more refined. Plus, I've noticed that my skin is less oily these days—whether it's thanks to the work of the serum or just the result of a fluctuation in my hormonal cycle (or a combination of both), I'm pleased! Overall, after using this serum religiously over the course of the last two months, I can say it's going to be a firm staple in my routine—right up there with Good Genes!" — Redzhanna Jazmin, Senior Beauty Writer
SK-II
GenOptics Ultraura Essence 30ml, RM670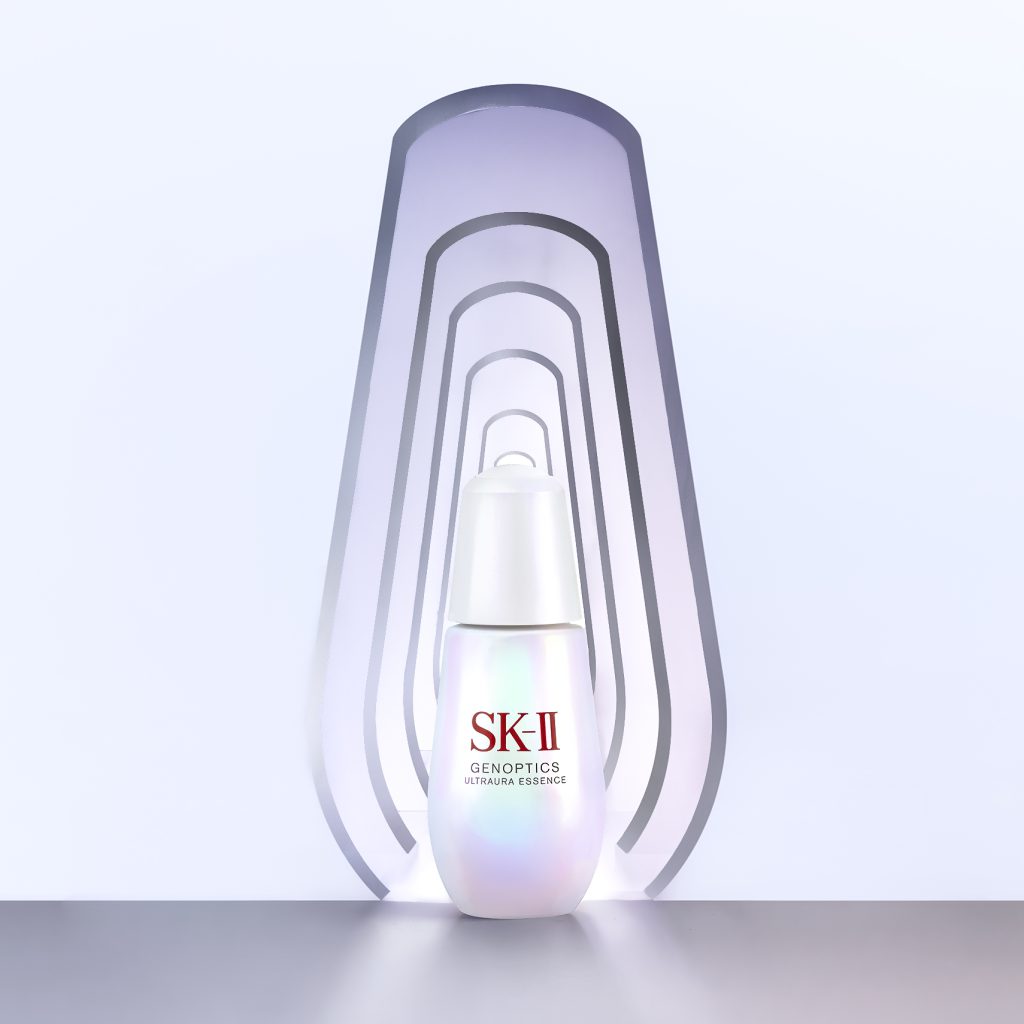 "With a blend of the exclusive Pitera, SDL Pro and White Lotus Complex, SK-II calls it the brand's stronger, faster and brighter brightening essence. The GenOptics Ultraura Essence coincides with their findings that yellow dullness that's produced from oxidative stress is caused by sleep deprivation, so much so that lacking one night's worth of sleep alone is enough to cause 'yellow skin cloudiness' for five days. I figured this was a great reason to bring it along for my trip to Japan where I expected possibly shorter hours of sleep and dry weather. It certainly kept my skin well-moisturised throughout my stay and it looked brighter too, though admittedly I don't think my skin suffered much from yellow dullness. But since the SK-II GenOptics Ultraura Essence can keep my skin from looking dry and dull in dry spring weather, and without causing my skin to be too oily in our local humidity, I'm definitely keeping it in my skincare routine." — Rachel Au, Consulting Editorial Director
Dr Dennis Gross
DermInfusions™ Fill + Repair Serum, RM375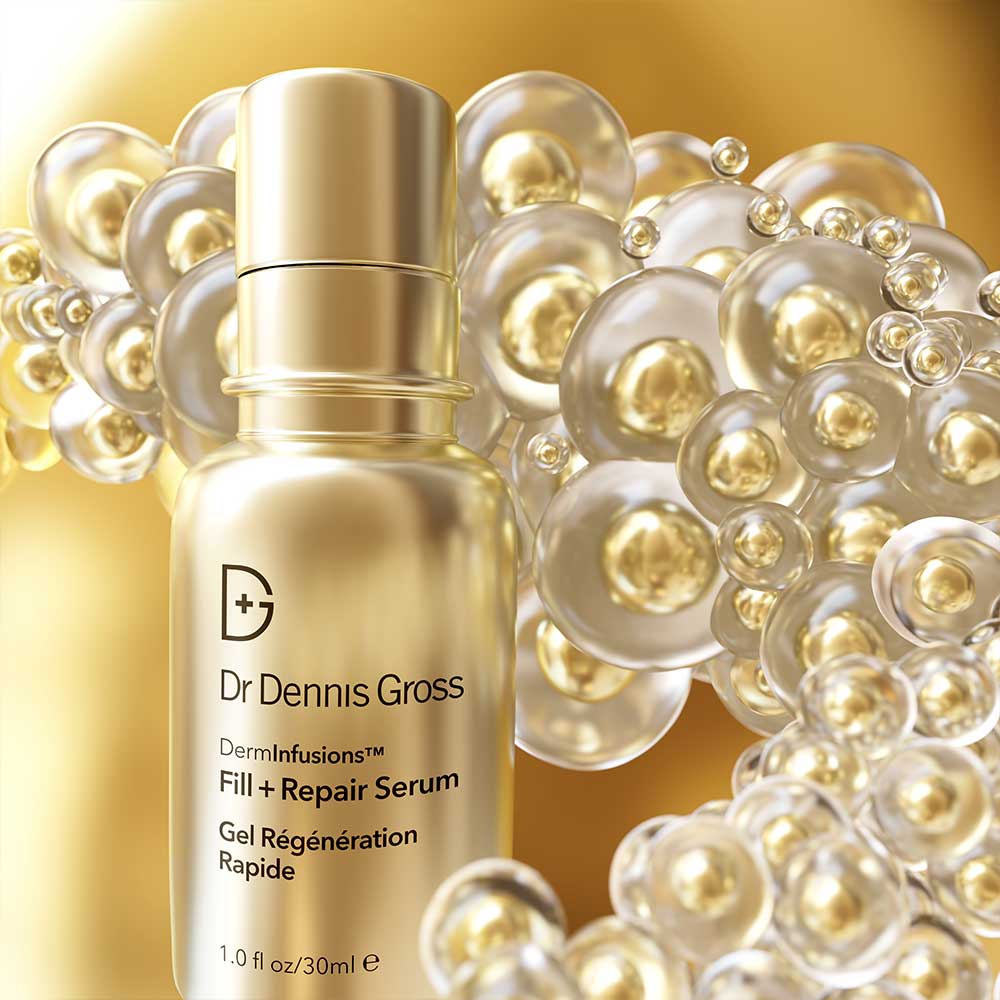 "I received this product on a press trip with the Dr Dennis Gross brand a few months ago, and I have been impatiently waiting for it to launch so I could finally talk about it. The latest serum from Dr Dennis Gross Skincare is an absolute godsend!"
"Made with pore-refining niacinamide, four weights of hydrating hyaluronic acid, four barrier-strengthening peptides and a healthy dose of antioxidant ectoin, this serum is a real multitasker. Not only does it plump and hydrate your skin, but it actually smoothes out fine lines and crepey textures to reveal a more rejuvenated, younger-looking complexion.
"It uses the brand's breakthrough MicroCelle Delivery System, a technology that 'reduces the molecular size of active ingredients', for rapid absorption into the skin with no tacky residue. Personally, I love how quickly it sinks in and gets working, and I love layering it under makeup. Not only does it give me the perfect boost of hydration, but it doesn't take ages to absorb into my skin so I don't have to wait long before going in with my primer and sunscreen. I love how it preps my skin, allowing my foundation to go on smoother. I actually took this with me on a tropical beach holiday and found that it worked wonders as a moisturiser in the hot and humid climate, offering just enough hydration without the heavy, greasy feel of a traditional moisturiser. Essentially, it's many skincare steps all in one convenient bottle!
"Now, the brand describes it as a '3D alternative to injectable fillers', and I definitely understand why, but I wouldn't say the results are necessarily comparable. That said, this serum works overtime when it comes to plumping and firming the skin, and I cannot recommend it enough!". — Redzhanna Jazmin, Senior Beauty Writer
Melixir
Vegan Airfit™ Sunscreen SPF 50+ PA++++, RM180
View this post on Instagram
"Wherever you are in the world, sunscreen is a must—and Melixir's Vegan Airfit Sunscreen is among one of the best I've ever tried. Rich and creamy yet lightweight and grease-free, it has become a firm staple in my daily beauty routine. Whether you're headed to the beach or kicking about the city, this SPF50 formula is your new best friend.
"It blocks both UVB and UVA rays, so you can be confident that you're fully protected wherever you go. Plus, it's also infused with lots of medicinal Asian ingredients like pine leaf, kale, and basil which help to soothe irritated skin and protect against environmental stressors like pollution. I have personally found it useful on my stressed, red, and irritated skin—it both moisturises and protects my complexion, reducing redness and itchiness almost immediately. It also has absolutely no white cast, so it's perfect for brown and black skin! For me, it's up there with my go-to's: Ultra Violette's Supreme Screen and Supergoop's Every. Single. Face." — Redzhanna Jazmin, Senior Beauty Writer
Murad
ExaSoothe Collection review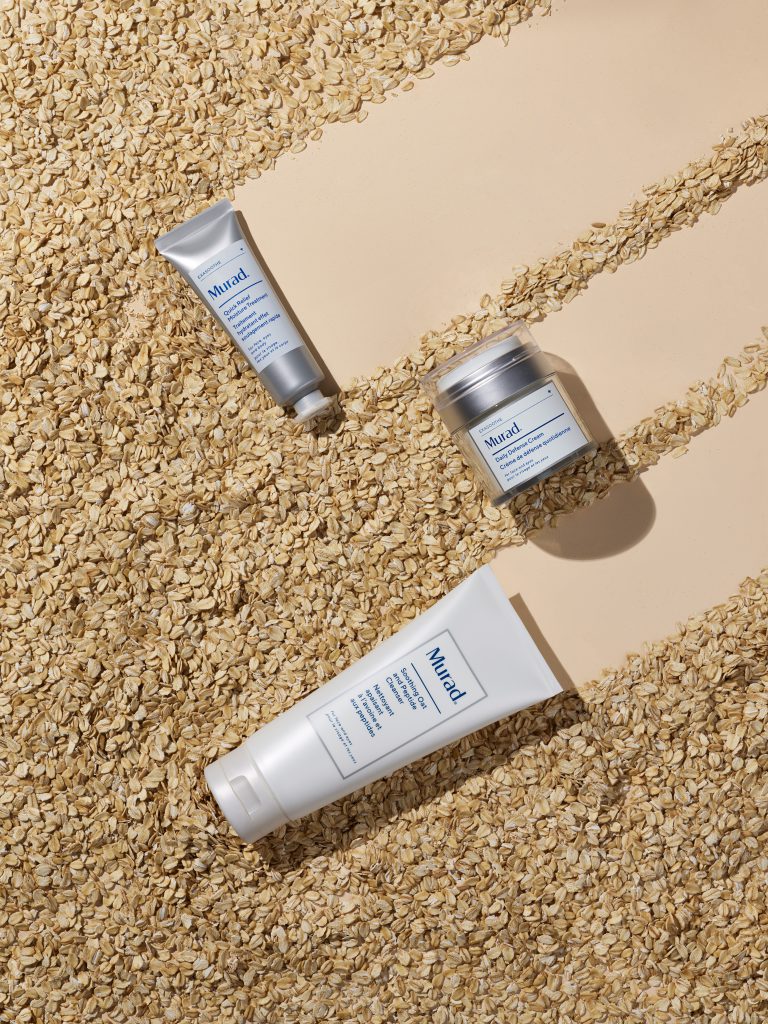 "A couple of months ago, I got my hands on Murad's ExaSoothe Collection—which is made up of the Soothing Oat and Peptide Cleanser, Quick Relief Moisture Treatment, and Daily Defense Cream—and it has since become one of my favourite daily skincare sets. I find myself reaching for it whenever my skin is in need of some deep, deep hydration and irritation relief. To start, the ultra-gentle Soothing Oat and Peptide Cleanser is very much ultra-gentle on the skin. So gentle, in fact, you can even wash your eyelids with it and not worry about burning your eyes. But don't let its ultra-gentleness fool you, because not only does it do its job better than most sulfate cleansers out there, but it also nourishes the skin with a boost of hydration, replenishes irritated areas, and effectively removes makeup. What more could you ask for? 
"On the other hand, the Quick Relief Moisture Treatment is a fast-absorbing lightweight ointment packed with oat lipids, fatty acids, and ceramides that are powerful against all sorts of skin complications. With just a thin layer of product, the hydrating cream will instantly relieve redness, rashes, swelling, and itching, even for dermatitis and eczema flare-ups. What's more, it's clinically proven to help reduce sensitivity to eczema triggers and replenish severely irritated skin barriers. It just so happens that my partner's eczema recently reemerged, and this product has been a great remedy for calming his flare-ups and preventing them from spreading. 
"Last but not least, perhaps my most-loved product out of the bunch, the Daily Defense Cream is a must-have daily moisturiser for anyone struggling with dry, sensitive, or problematic skin. I was quite taken aback by its extremely thick, oatmeal-rich and grainy consistency when I tried it for the first time, but I've grown to love it more than most moisturisers I've tried. Despite its heavy formula, it's surprisingly lightweight on the skin—almost cloud-like. It's formulated with a variety of skin-loving ingredients, such as niacinamide to strengthen the skin barrier and retain moisture, mondo grass sugars to soothe irritation and prevent flare-ups, oat lipids to heal skin complications and maintain its natural balance, as well as 0.1 per cent colloidal oatmeal to relieve eczema and dermatitis discomfort. Great to use both during the day and night, this deeply hydrating moisturiser works like magic on all types of skin. 
"All in all, Murad truly knocked it out of the park with this new oat-rich skincare range. While the collection is specifically designed for sensitive and eczema-prone skin, even those with the most flawless, clear skin would absolutely love these products. If you struggle with any type of skin complications, you need to get your hands on these! Plus, it'll definitely come in handy if you travel lots, especially if you're up against hard water or exhausted skin." — Phyll Wu, Editorial Assistant
For more beauty stories like this, click here.
| | |
| --- | --- |
| SHARE THE STORY | |
| Explore More | |