Skincare
BURO Beauty Stash: Age-defying formulas we've been obsessed with
Youth elixirs
Images by Sarah Tai for BURO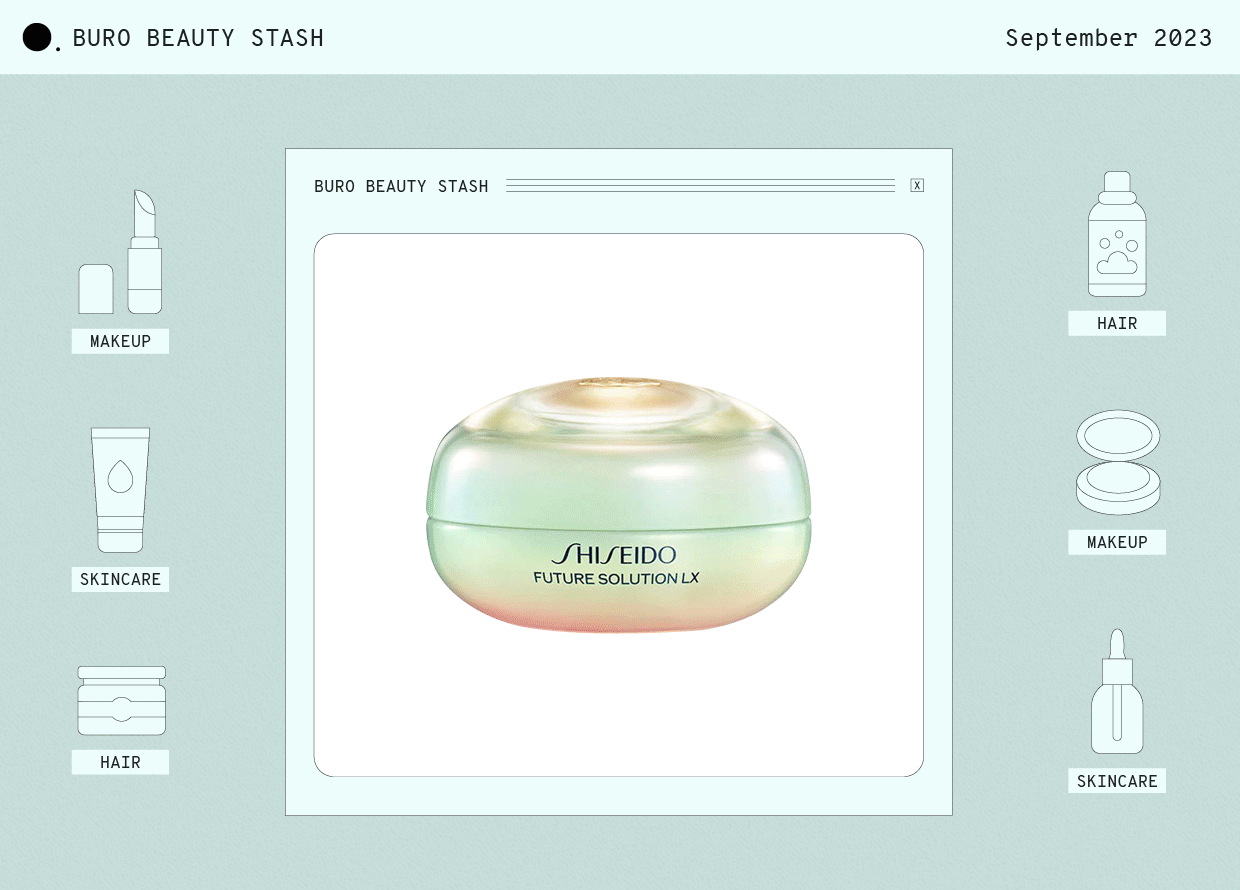 For September's BURO Beauty Stash, we're highlighting some of the best anti-ageing skincare from 2023—find out what made our list below.
La Prairie
Skin Caviar Luxe Cream,
RM3,350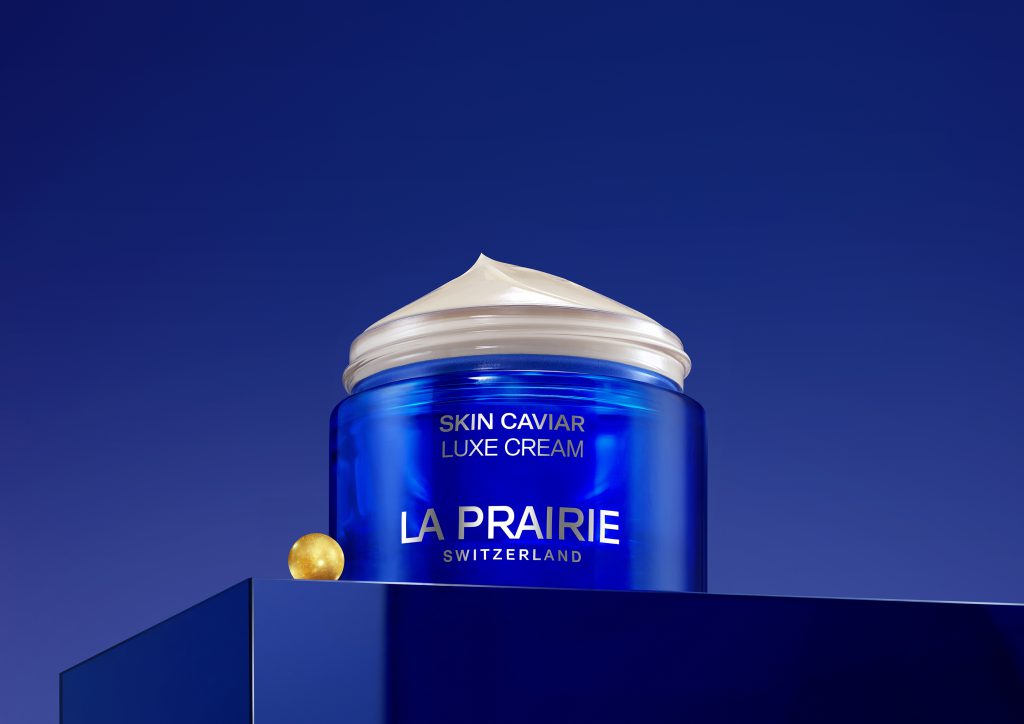 "The latest update to La Prairie's popular Skin Caviar collection is the Luxe Cream, and it's exactly the right mix of rich and lightweight that I've been looking for. It sounds like an oxymoron, I know, but I promise it is true! I was first introduced to the new cream at the brand's Cobalt House installation, and my interest was immediately piqued. The smooth, ivory cream is a dream to apply, leaving a nourishing veil of comfort over the skin without feeling heavy or suffocating in any way.
"Plus, there's something about a blend of Caviar Premier, Caviar micro-nutrients and La Prairie's Exclusive Cellular Complex™ that just sounds so luxurious. That said, while it's fancy, it's not fluff. These ingredients are potent, all working together to support the skin's metabolic activities and revitalise and fortify the complexion.
"Now, in my 20s, ageing isn't something I'm that anxious about yet, but I have noticed some new fine lines and texture cropping up across my face. Nothing major, thankfully, but noticeable enough that I've been looking into targeted treatments. I've been using the Luxe Cream and I have to say that it's exactly what I've been looking for. While my skin is by no means perfect, it looks and feels healthier. It's plumped, soft and radiant, and while I do still get breakouts, they're not the usual shade of angry red. Plus, the texture of my skin has smoothed considerably—no more scaly, dry flakes in sight! The cream had its work cut out for it, and I'm excited to see how it will continue to transform my skin moving forward!" — Redzhanna Jazmin, Beauty Editor
Estée Lauder
Advanced Night Repair Rescue Solution, RM400
View this post on Instagram
"I know 'night repair' is in the name, but I swear by this serum for morning and night. The latest addition to Estée Lauder's cult-favourite Advanced Night Repair family, the Rescue Solution is my new holy grail for PMS-ing skin. My skin tends to get angry leading up to my time of the month, which usually means that it's red, irritated and extremely reactive—three things the Rescue Solution is designed to deal with.
"The results are pretty much instant. Immediately after applying it, the redness in my face calms considerably and any itching sensations cease. In addition to soothing, it also makes my skin feel more hydrated and plumped and has been a game-changer in tackling fine lines and texture so that my makeup goes on smoother. Better yet, it absorbs so quickly, leaving my skin soft, tack-free and perfectly primed for the rest of my skincare routine or, in the AM, my sunscreen and makeup. It's honestly a product I normally wouldn't seek out, but I'm glad it has found its way into my routine." — Redzhanna Jazmin, Beauty Editor
Sisley Paris
Supremya La Nuit Le Grand Baume Anti-Âge 50ml, RM3,000
"I've already long been a fan of Sisley's skincare range (my favourites include the cleansing balm and the Ecological Compound), but now that I've hit 25, it feels like the right time to start on their anti-ageing range. I got an intimate look at the Supremya La Nuit range last month, and it piqued my interest.
"Made to work overnight, the range works through three phases and three targeted actions—to resynchronise the regeneration process in the skin's cells, to repair damage accumulated throughout the day, and to detoxify the skin, stimulating the self-cleaning of the skin's cells and tissues. All in all, it helps to restore the skin's barrier functions while hydrating the skin, smoothing texture, improving firmness and boosting radiance.
"I love the texture of this balm—it's rich without being oily, sinking into the skin without leaving a tacky residue. I've noticed a few fine lines appearing on my forehead recently, but since using this balm they've all but smoothened out. It really does just feel like a hug for your skin—and better yet, it's got the most incredibly soothing scent to calm your senses before bedtime." — Redzhanna Jazmin, Beauty Editor
Shiseido
Future Solution LX Legendary Enmei Eye Cream, RM1,395
View this post on Instagram
"It's been back-to-back travelling for me lately, so as you can imagine, I'm exhausted. It's not in a cute way, either—I'm so tired that my eyebags have developed their own eyebags. We're rocking two tiers, people! Fortunately, I remembered that I had received this eye cream after a facial review, so what better time to put it to the test than now? This eye cream takes eye care to the next level—infused with the legendary Enmei Herb, green treasured silk, and Akoya pearl shell, it targets five concerns in one go: dullness, dark circles, wrinkles, sagging and tension. Gosh, it's practically calling me out!
"I really cannot express how incredible it feels to apply. It's like silk on the skin! Not to mention, it also comes with a little porcelain tool to help you massage the product in and further your journey into total relaxation. I was fortunate to get a very thorough tutorial on using the tool during my facial, and I have to say, it really does make a difference. I'm not super consistent with the massage, but its a lifesaver on mornings when I'm looking extra puffy. Plus, it is also a lovely treat for the senses on slower evenings. While the sleep deprivation still continues (I am my own worst enemy), the appearance of my dark circles has significantly reduced since I started using the cream, and I certainly do not look as wrecked as I feel." — Redzhanna Jazmin, Beauty Editor
SK-II
Skinpower Advanced Cream 80ml, RM750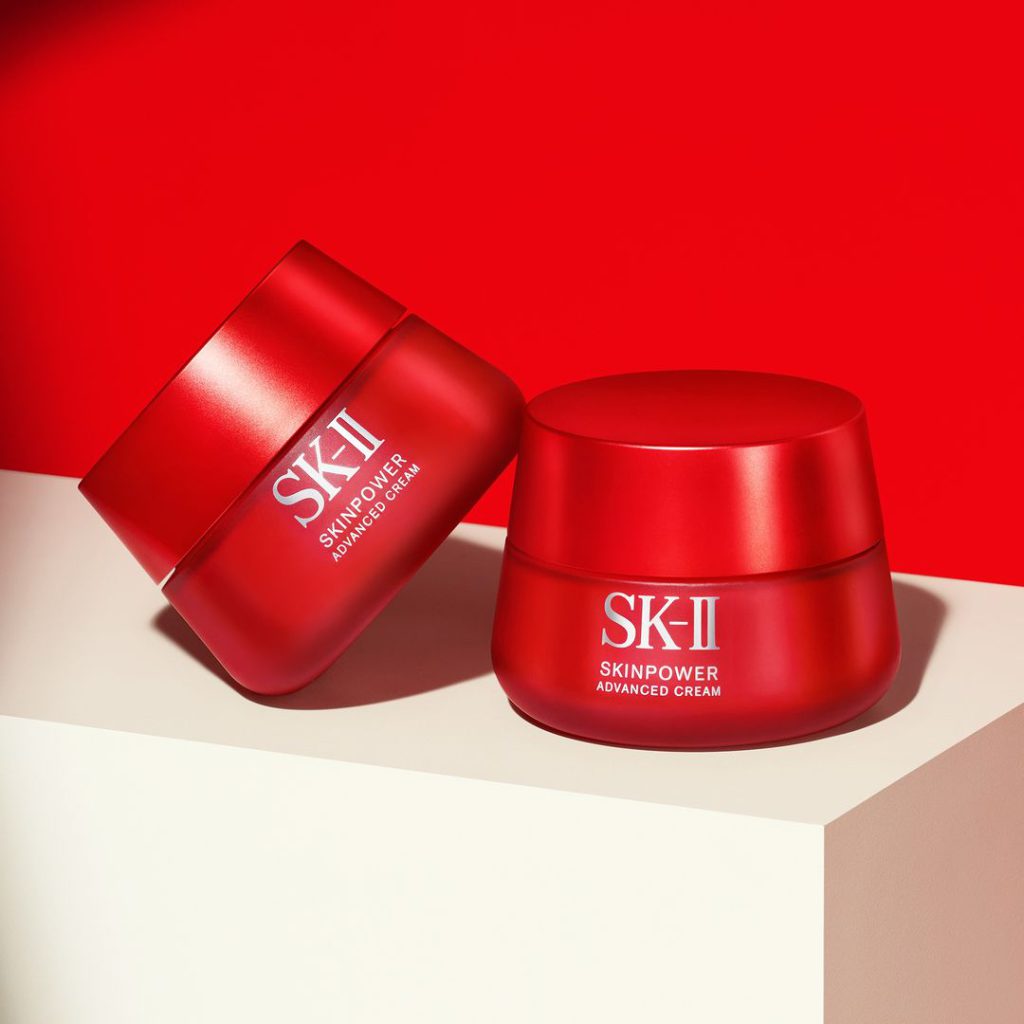 "Anti-ageing skincare is something I didn't think I needed to start yet—that is until someone pointed out specific lines on my face and I went, 'Oh'. Now, with the motto 'prevention is better than cure' in my head coupled with the fact that I am over 25, I turned to SKII. I've heard a lot about the brand and the benefits of PITERA™️, so I was excited to try the new Skinpower Advanced Cream. The cream is packed with PITERA™️, Kinren extract, and white peony extract that exfoliates and acts like a power seed of youth while increasing surface cells. Although it has a thick consistency, it melts wonderfully into my skin and leaves a cooling effect. As my skin leans more towards the dry side, the cream left it feeling so hydrated yet wasn't too heavy. After just a week of using the Skinpower Advanced Cream, I noticed that my skin looks brighter and even feels bouncier!" — Aina Nur Sarah, Senior Lifestyle Writer
La Mer
The Lifting Firming Serum, RM1,960
View this post on Instagram
"I was introduced to the new La Mer The Lifting Firming Serum during an intimate dinner at the rooftop restaurant Sabayon at EQ Hotel, where we enjoyed a breathtaking view of the city lights at night. It was there that I learnt more about the importance of face massage, particularly at my age, to enhance the overall appearance of my skin. I have to admit that my current skincare routine has been reduced to just cleansing, applying a day serum and moisturising—I know that I could do more, but my limited time often keeps me from looking into the mirror for too long or bothering much with my skincare routine these days.
"During the dinner, the La Mer skincare expert demonstrated the impact of a face massage on a model's face. She massaged one side using the Lifting Firming Serum in upward motions on the cheekbone, brow bone, and jaw while leaving the other side untouched. After several minutes of massaging, the results were undeniably noticeable; one side appeared visibly lifted while the other remained the same. Feeling convinced by the demonstration, I decided to try it myself at home.
"I won't lie; although I apply the serum almost every night, I haven't had the discipline to be consistent with the massage. But when I do follow the methods by gently gliding the serum upward from the chin to the nose, and then from under the cheekbone towards the temple, I notice significant improvements and an immediate lifting effect. The Lifting Firming Serum is powered by La Mer's proprietary formula, the youth-regenerating Miracle Broth—which has been around for five decades—along with a new restructuring ferment that supports collagen production, helping to naturally sculpt my facial contours. It's just what I've been looking for. Now, I'm excited to see what a bit more consistency can do for my skin!" — Sarah Hani Jamil, Editor-in-Chief.
Swissline
Cell Shock White Brightening Intensified Night Cream 50ml, RM1,138
View this post on Instagram
"If you've struggled with acne or sun damage like me, you'll know the struggle of finding skincare that actually works. Loads of products claim to lighten hyperpigmentation and even out the skin tone, but few actually deliver. This isn't one of those products—and I'd sure hope not at the price point! Swissline's Cell Shock White Brightening Intensified Night Cream was launched in July, so I've had plenty of time to test it out.
"It claims to soothe inflammation, fight dark spots and stubborn pigmentation, reduce the appearance of wrinkles and also counter the cumulative signs of stress on the skin, and I can't contest it! While I'm not the biggest fan of the texture—it is lovely, just a little heavy for my needs—I can't say I haven't seen improvements in my acne scarring and fine lines. While it's too heavy for me to use on a daily basis, I have found myself reaching for it on days that I'm feeling more dry, or when I've experienced a big breakout. It's hard to say definitively, but I do think it has helped a lot in preventing any post-inflammatory pigmentation and scarring from my acne breakouts." — Redzhanna Jazmin, Beauty Editor
For more beauty reviews, click here.
| | |
| --- | --- |
| SHARE THE STORY | |
| Explore More | |