Beauty
All the new facials you need to try for better, brighter skin this 2023
Treat yourself!
Image: Unsplash/Dominique Rivas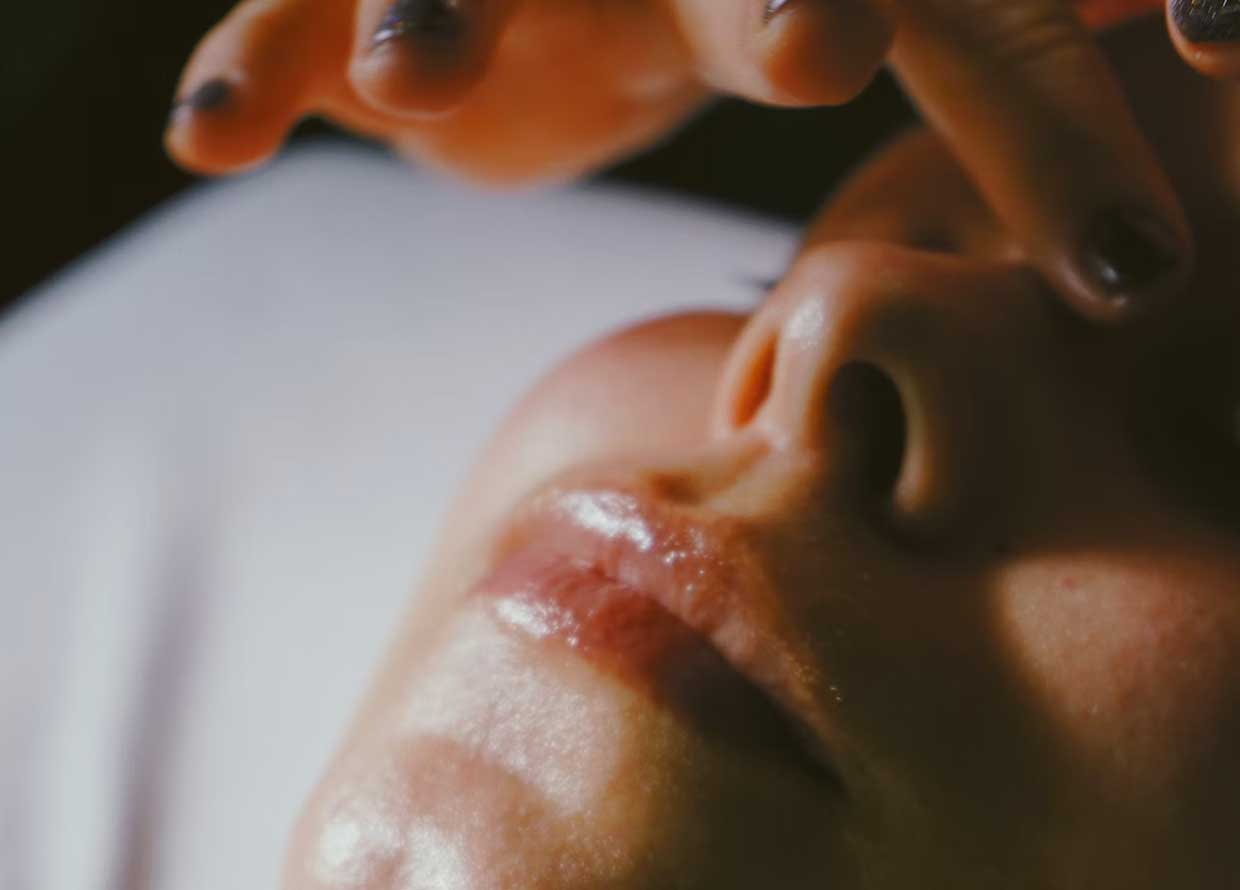 Singapore's hottest medispa, Freia Aesthetics, has just opened its doors—is it worth the hype? Find out in our review roundup ahead, along with three more amazing new facials from Fresh, Jurlique and Biologique Recherche.
Hoping to give your complexion a little pep ahead of the holidays? You're in luck—we're trying out all the newest facials to launch in our corner of the world to let you know which impressed us the most.
Ahead, find our picks for all the new facials in KL you need to book ASAP, from Fresh's very first facial service in South-East Asia to Biologique Recherche's high-tech experience at the Starhill and the hottest aesthetic facial straight from Singapore!
Freia Aesthetics Ultimate Hydra 02 Experience, RM799 (RM599 for Club Freia Members)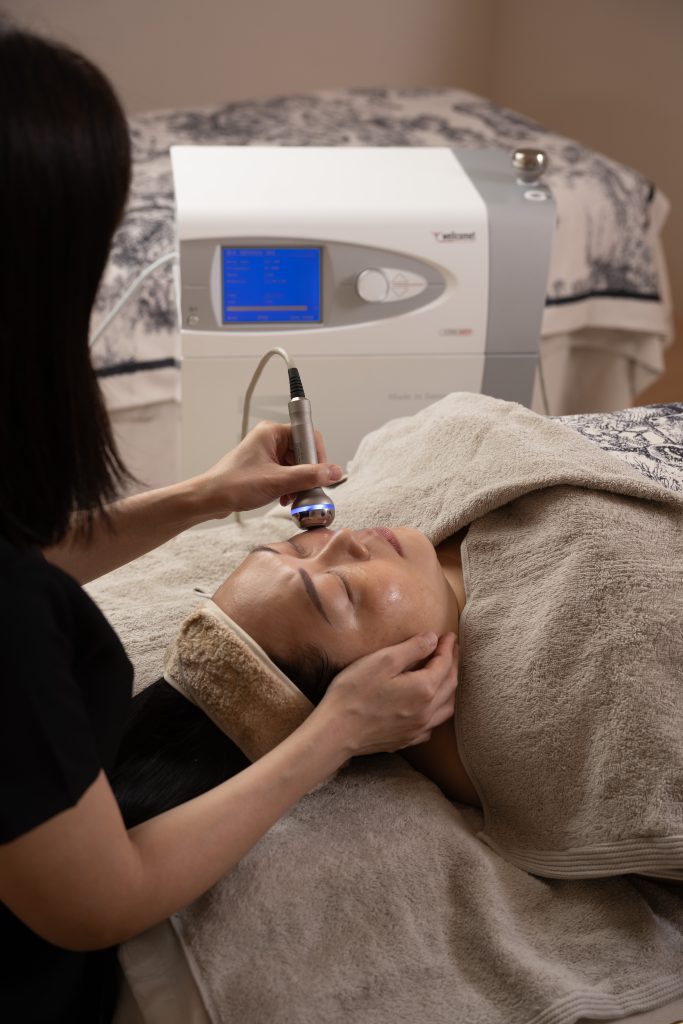 "There's a reason why Freia has been established as one of the top medispas in Singapore, and it's evident from the moment you step into their newly-opened Damansara Heights abode. Located in the heart of The Five, the spa is homey but luxurious, with every detail having been personally curated by founder Serena Seah-Ma. It's a little oasis that has customers at ease from the get-go.
"I had the opportunity to learn about the spa first-hand from Seah-Ma, and her passion for her brand was truly contagious. She explained that each service on Freia's menu had been thoroughly vetted by her, and that was enough incentive to pique my interest. Believe me, if you'd seen her skin in person (read: smooth, virtually flawless and completely foundation-free), you'd try anything she recommended.
"As far as the actual facial goes, it began with the Visia skin analysis machine—an extremely thorough, high-tech diagnostic scanner that pin-points every insecurity you didn't know you had. I kid, it's more interesting and grotesque than it is humbling. I like that the treatment began with a proper skin diagnosis too—it allowed my facial therapist, Erynn, to personalise my treatment for my skin's needs.
"Ultimately, we decided on the Ultimate Hydra 02 Experience, which is a two-hour treatment that focuses on hydrating the skin. I'd love to break down the steps for you, but unfortunately, I was knocked out for a good portion of the facial… that's my bad. I know, I know—at this point, I've really got to start shooting coffee before my appointments! In my defence, the combination of the plush heated blanket and Erynn's head massage stacked all odds against me! I will say, however, that this was one of the best facial extractions I've ever had. Gentle but thorough, it used a mix of manual and machine extraction to clear out my pores and tackle my breakouts. The results were visible immediately after the treatment, with my skin being more radiant and much smoother.
"My post-Freia skin speaks for itself—since my facial two weeks ago, I've not used foundation once. I've spot-concealed, sure, but as far as coverage goes, I haven't felt the need for it. Not only is my skin smoother and brighter, but I've also noticed a clear reduction in the appearance of my pores. That, and my skin tone is a lot more even than normal.
"Overall, I can't recommend Freia enough. The combination of scientifically backed aesthetic tech with sensorial, holistic skincare regimens is a real winner. I'm excited to see how Freia grows from here because they're already off to an excellent start." — Redzhanna Jazmin, Beauty Editor
To book an appointment, click here.
Glo House X B&B Labs Oxybiotic Radiance Treatment, RM298
View this post on Instagram
"In the last few months, my skin has been through a lot. On-and-off breakouts have left me with plenty of pesky dark spots to deal with and an intense stint of constant travelling has left my skin looking dull and feeling stressed. So, when I caught wind of Glo House and B&B Labs' Oxybiotic Radiance Treatment—a 75-minute long facial treatment aimed at normalising the skin renewal rate and delivering deep hydration—I booked an appointment ASAP.
"It was my very first time at Glo House, and I have to say I was impressed from the moment I walked in. The boutique spa is aesthetically gorgeous, accented with sage green and plenty of light woods, and scented with a soothing blend of essential oils. I received a lovely welcome into the calming space, first by its stunning interiors and then by a friendly face—Glo House's co-founder and my facial therapist for the day, Wiwin Zulkifli. We started the session with a short consultation, during which she sussed out my skin concerns and walked me through the facial. I appreciated this step as it gave me an opportunity to bring up any areas I may have wanted to target in particular and also air any allergies or sensitivities I had (fortunately none, but an important step nonetheless).
"The facial itself starts with a welcome massage. Unfortunately for the quality of my review, it put me straight into doze mode—Wiwin kindly explained each step of the facial to me as we went along, but I was not conscious for a hefty chunk of it. Here are the highlights, though: After a pre-cleanse and a full cleanse, a PHA peel was applied to my face to gently exfoliate my skin along with a good steaming.
"The extraction was much more comfortable than others I've endured—I'm sure the fact that my skin is relatively clear had a lot to do with that, but I was also impressed with Wiwin's extraction technique. When tackling the problem areas around my face, she was extremely gentle—I wasn't left wincing in pain, I didn't leave the facial feeling excessively sore and my skin felt much less congested once it was over. Plus, given that the extraction was followed by a luxurious, to-die-for facial massage, I really have nothing to complain about.
"The facial ended with a rebalancing kombucha face mask, followed by a full B&B Labs skincare routine. I really liked how the products felt on my skin and how they soothed my skin while adding an enveloping veil of comfort to it. Overall, the facial was fabulous and I'll be back for another treatment soon!" — Redzhanna Jazmin, Beauty Editor
To make a reservation at Glo House, click here.
Fresh Crème Ancienne Supreme Facial, RM1100
View this post on Instagram
"Fun fact: Malaysia is the very first country to host Fresh's first in-store facial cabine in the whole of South-East Asia. As an ardent fan of Fresh's skincare lineup, being invited to trial the launch of said facial was a dream come true! There are plenty of treatments to choose from, but I was recommended the Crème Ancienne Supreme Facial by my therapist Iva—it's a 100-minute facial that focuses on stimulating the facial muscles and strengthening the skin.
"The facial starts with a cleanse—specifically, a cleanse with the brand's cult-favourite Soy Face Cleanser. Then comes the exfoliating step. Using the Vitamin Nectar Citrus Paste on my face and the Sugar Lip Polish with Brown Sugar to tackle my lips, my skin was left feeling baby smooth and perfectly prepped for the next step—the face, shoulder, and hand massage.
"This was my favourite part of the whole facial. The massage was carried out using a mix of the brand's Creme Ancienne and Face Oil Elixir, and it was an absolute sensorial delight. Iva's massage technique was incredible—so much so that, during this massage, I was lulled into a gentle doze. Unfortunately, this means that I can't really recall the details of the experience for you!
"Following the massage, I was treated to the Creme Ancienne Honey Mask for my face and the Lip Recovery Mask for my lips. It was a bit of a shock for me as the mask was cold when it went on (I would have preferred to have the formulations warmed prior), but I do admit that it ended up being quite the energising step. Then came another indulgent massage—this time with heart-shaped Madagascan agate gemstones for an extra energising and rebalancing step (note: I'm not really into the gemstone philosophies but I did enjoy the massage very much).
"To finish up, I was given a full skincare routine to prep my skin for my reintroduction into the pollution-ridden, humid air of the outdoors. We started off with the brand's best-selling, anti-pollution Kombucha Essence, followed by the Creme Ancienne Supreme Eye Serum and the Tea Elixir for a hydrating and toning step, and finished off the routine with the Creme Ancienne Soft Cream.
"Overall, I was very impressed with the flow of the facial, as well as the ambience. Rather than the bustling chaos of the Mid Valley Megamall Centre Court, I was instead enveloped in the calming sounds of flowing water and gentle music. Honestly, it was impressive how removed from the surroundings the experience was. I do wish that the facial had a few more facial tools and devices involved—for example, as someone with perpetually clogged skin, extractions are a must for me. That, and I wish I had a pillow under my knees for my treatment as I ended up feeling quite sore by the end.
"That being said, I very much enjoyed the session, and most importantly, my skin looked beautiful—luminous, bouncy, and… alive, to put it candidly. I also appreciated the attention to detail from a customer perspective—when I was done, amenities like combs, hand care, fragrances, and lip care were available for my use. It's just a lovely, personal touch that did not go unnoticed. I'd definitely like to go back and check out the other services available when the store reopens!" — Redzhanna Jazmin, Beauty Editor
The Fresh Cabine in Mid Valley is open for booking for Fresh VIP members.
Biologique Recherche

60-minute facial treatment, RM580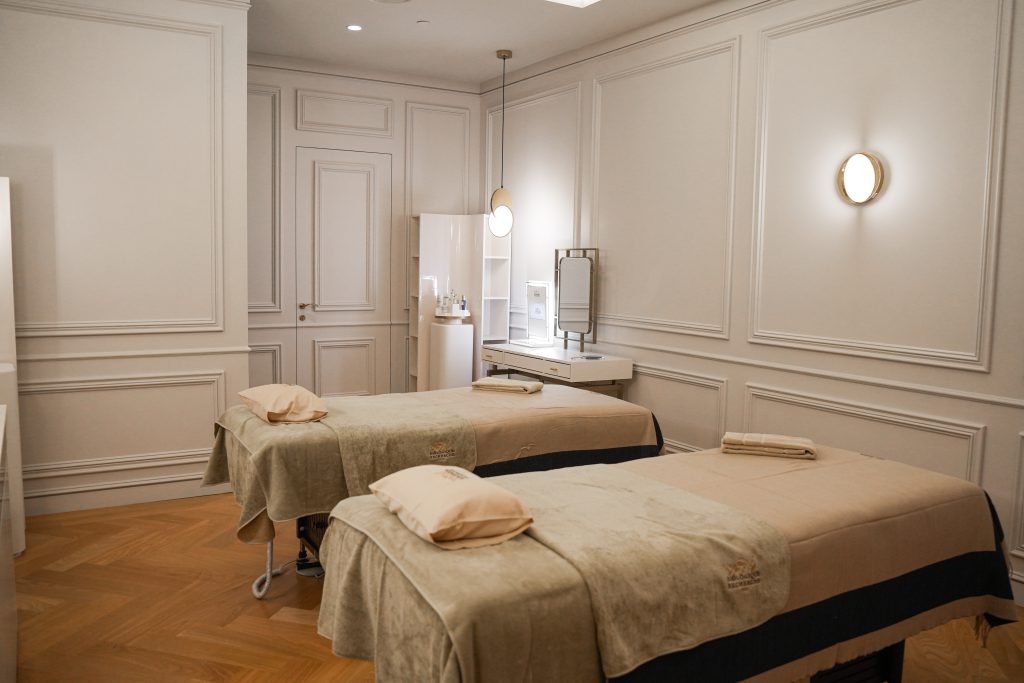 "Biologique Recherche is no stranger to the beauty industry, but if you, like me, have yet to experience the French brand's astounding clinical approach to skincare, the facial treatment at its new Ambassade at The Starhill will easily win you over. The spa boutique has been designed after the flagship in Paris, providing an oasis in the middle of KL's busy Golden Triangle. It's an elegant, luxurious and peaceful escapade where guests can opt to purchase the much-loved products or try one of the hyper-personalised Biologique Recherche treatments for face, body or hair. 
"My experience began with a cup of delicate rose tea and oat biscuits, before being ushered into the Skin Instant Lab for a 30-minute consultation. Facial treatments at Biologique Recherche are divided by duration instead of skin concerns since every skin at each 'instant' you visit could be different. As the brand says, 'no two individuals can have the same skin', and even then, the skin can take multiple forms within a single day. 
"My therapist, Jessica, first asked me about my skin concerns and lifestyle habits before using five different devices from the Skin Instant Lab to check my individual skin conditions, ranging from hydration to sebum levels to wrinkles to pigmentation. From there, she customised the set of Biologique Recherche products that she was going to use for my facial treatment. And it's a lot of products and steps, but each one targets different concerns. I've been having a bad acne breakout on my chin area due to my period cycle and a hefty helping of Chinese New Year biscuits and snacks. In addition, my sebum levels were high, my pores, dilated and clogged, and my chin area immensely dry from the pimple treatments I've been applying. Hence, she selected products that targeted acne as well as rebalanced my hydration and pH levels. The good news is that you'll get your Skin Instant Lab report sent to your email for later reference.
"Then, it was time to start the facial treatment. I loved the attention to detail, including offering a contact lens solution and a case to remove your contacts before starting the treatment. From there, 60 minutes passed by breezily, starting with a pre-cleanse and a silky milk cleaner to remove all impurities, and a relaxing massage to soothe the senses. I kept drifting in and out of sleep the whole time because it was incredibly gentle. Unlike most facial treatments, Biologique Recherche does not encourage extractions and steaming as they believe it harms the skin's epidermis. Instead, the facialists use an oxygenating treatment to clear the pores, detoxing them and removing pollutants. This step had a slightly heated tingling sensation—especially around my acne-filled chin—but was still more bearable than an extraction session.
"They are also fans of cold compress methods to enable the skin to better absorb the active ingredients and, as Jessica said, 'to keep them in!'. After the mask step, she applied the targeted serums and lotion to enhance the benefits. Here's another huge plus point with Biologique Recherche products—they're highly concentrated with complex formulations of high-quality plant, bio–marine or biological extracts with 80 per cent natural ingredients, making them gentle enough for even sensitive skin like mine. By the end of the session, I was majorly surprised to find my huge acne scars and lumps reduced in appearance, and my skin was radiantly glowing—to the point where I didn't feel the need to do the post-treatment walk of shame back to my car. I'm an instant convert!" — Rachel Au, Managing Editor
For more info or to make a reservation, visit Biologique Recherche Malaysia's website or WhatsApp +6019 204 7586.
Jurlique Rare Rose Holistic Facial, RM320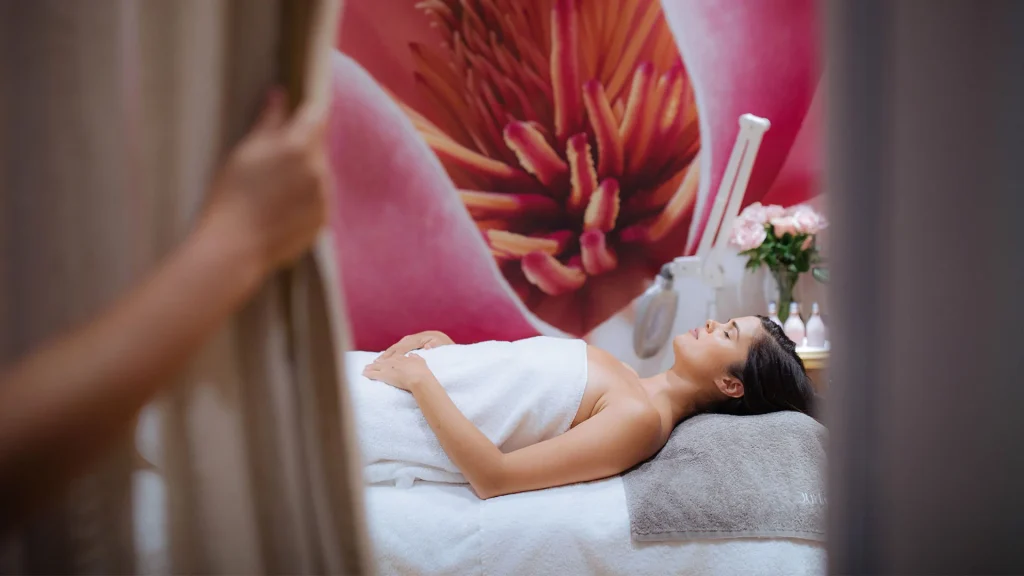 "While Jurlique has had a long-standing presence in the beauty industry for many years now, I've not had much experience with their products beyond their body lotion and cuticle oil (I know, an odd duo by all accounts). So, when the opportunity to experience the brand through a facial came about, I was keen to give it a try. I headed over to the brand's IPC branch one afternoon for their brand-new, one-hour-long Rare Rose Holistic Facial to get a more immersive look into their product lineup.
"Needless to say, my first experience with Jurlique was one to remember. From the very moment I lay down on the treatment bed, I was enveloped with the wonderful scents of rose and all of its parts. For context, the facial is based around Jurlique's Rare Rose Face Oil, so each step of my treatment was accompanied by the fresh, floral aroma of the brand's best-seller.
"Overall, my favourite part of the experience has to be the incredible massage techniques sprinkled throughout. Each step of the facial—the cleanse, the exfoliation, and the masking—was accompanied by to-die-for massages. The highlight, of course, was the dedicated gua sha and the face, neck and chest massage that followed.
"The only part I wasn't so keen on was the extraction. In all honesty, I found it to be very uncomfortable.  My therapist used one of those pimple-extracting tweezer tools and I found it to be quite harsh, though I am very sensitive to extractions of any kind. Fortunately, it wasn't a particularly intensive extraction, nor did it last too long.
"Overall, I came into the appointment looking pale, tired, and dull and I left glowing and plumped (albeit a little red). I'd definitely recommend it to anyone in need of a hydrating, skin-smoothing self-care session." — Redzhanna Jazmin, Beauty Editor
For more info on Jurlique's facial, visit their website.
Shiseido Future Solution LX Legendary Enmei Facial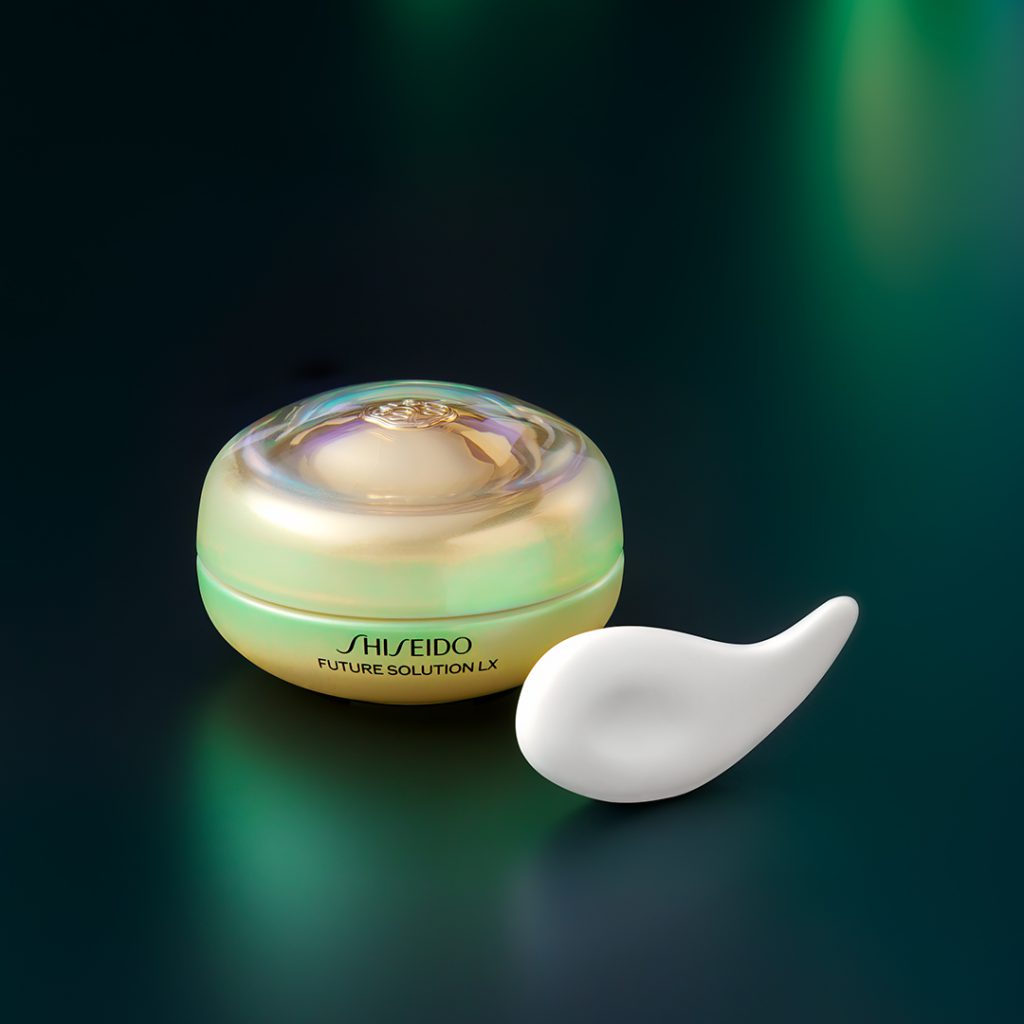 "If you didn't know that Shiseido offered facials at its Bukit Jalil store, I'm pleased to be the bearer of good news. I headed over to try the brand-new Future Solution LX Legendary Enmei Ultimate Brilliance Eye Cream through a sensorial facial, and I left thoroughly impressed. The facial started off as any other, with a double cleanse routine using Shiseido's Cleansing Cream and Extra Rich Cleansing Foam—this ritual left my skin feeling thoroughly cleansed without feeling stripped and was a sensorial delight.
"Then, my facial therapist used the Concentrated Balancing Softener to condition my skin and prime it for the rest of the facial, before going in with the Future Solution LX Serum. She worked the serum into my skin with a soothing facial massage, making sure to contour my cheeks and jaw with gentle pressure. She then used hot stones to help the serum absorb and penetrate into my skin more deeply—a step that was unbelievably soothing for me—before removing the excess with a warm towel.
"The Future Solution LX cream was then applied with a cold stone to soothe and calm my skin before I finally experienced the star of the show—the new eye cream. The Future Solution LX Legendary Enmei Ultimate Brilliance Eye Cream is the brand's most luxurious eye care product to date and aims to target five key issues: dullness, dark circles, wrinkles, sagging and tension. Retailing at RM1,395, the cream is packed with revitalising green treasured silk, brightening Akoya pearl shell, and of course, the legendary Enmei Herb. It also comes with a porcelain massage tool—called a Magatama—which was the highlight of my facial treatment. Overall, there could have been no better way for me to experience the luxurious routine. When I stepped out of the facial, I was relaxed to the bone and glowing from within."
Head to Shiseido Bukit Jalil Pavilion to book an appointment.
For more beauty treatment coverage, click here.
| | |
| --- | --- |
| SHARE THE STORY | |
| Explore More | |