Skincare
Beauty Diaries: I destroyed my skin for two weeks—here's what I learned
Thank God it's over
Image: Unsplash/Hong Nguyen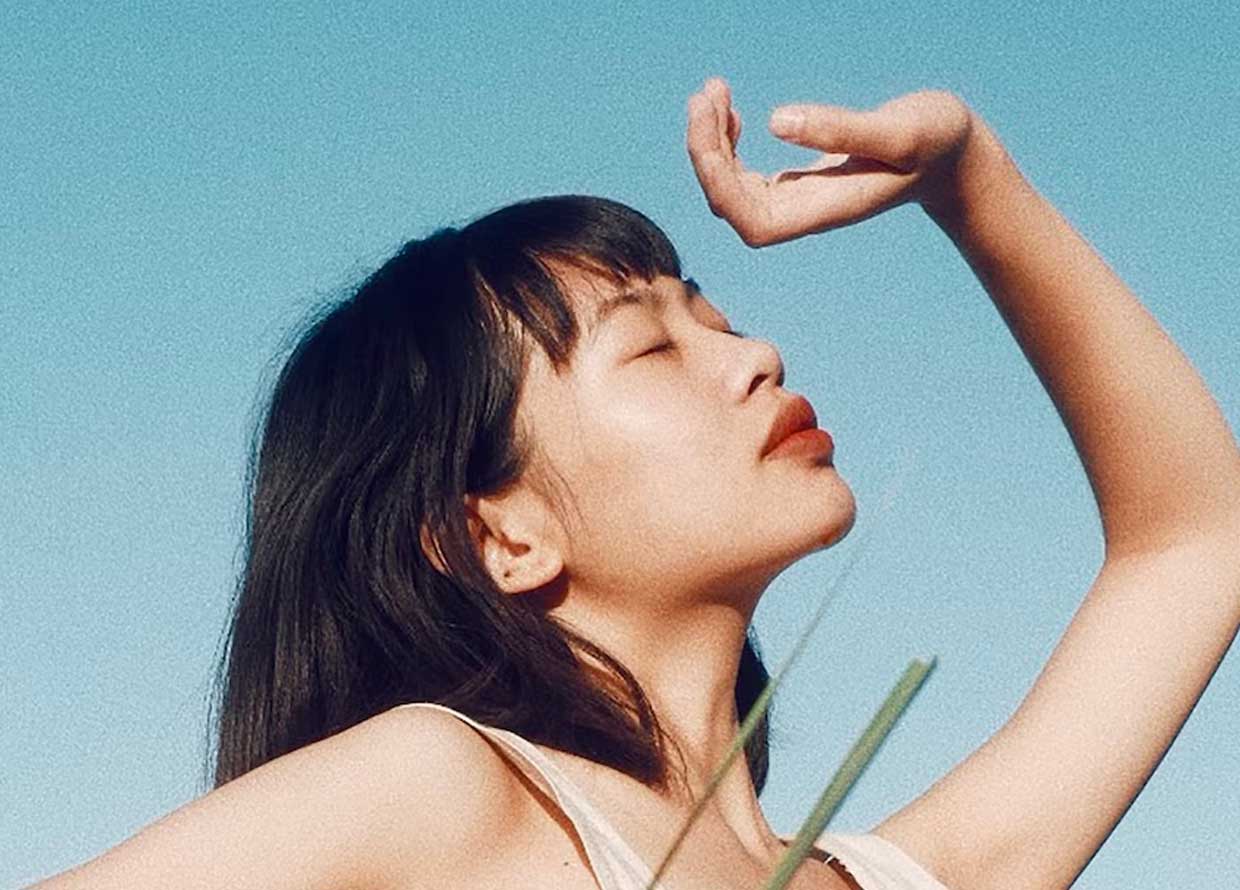 What happens when you sleep in your makeup? Or when you stop using skincare? Senior Beauty Writer Red is here to take the bullet so you don't have to.
In the spirit of the new year (twice over, considering Chinese New Year is happening pretty soon too), where most have been setting resolutions to improve their wellness and adopt better lifestyle habits, I've decided to kick the year off by doing the exact opposite.
For the month of January, I have decided to commit to the anti-resolution. Namely, instead of drinking more water and sleeping better, I am doing terrible, terrible things to my skin in the name of journalism…ish.
Why? I'd like to say that I'm being forced to do this, but really, I just thought it would make for good content. And so, with that, I have embraced goblincore in its entirety and indulged in the unthinkable. From sleeping in makeup to not washing my face, here is what I learned from two weeks of absolutely ruining my skin (or, rather, what's left of it).
My cardinal skincare sins of 2023 thus far:
Here, I will detail the crimes I've committed against my skin in the last two weeks, starting with:
Sleeping with makeup on
Waking up and then continuing to keep the makeup on for another few hours
Stripping my skin beyond recognition to get said makeup off (and using very hot water to rinse, too!)
Using a physical scrub in the roughest way possible
Not sleeping for more than four hours a night on average for the month
Refusing to use skincare of any kind for two days
Using five new products at the same time to compensate for the damage
(Accidentally) allowing my cat to walk all over my pillows
The awful experience as a whole
So, on paper, it sounds bad. I know. That's because it is. Let me explain how I got here…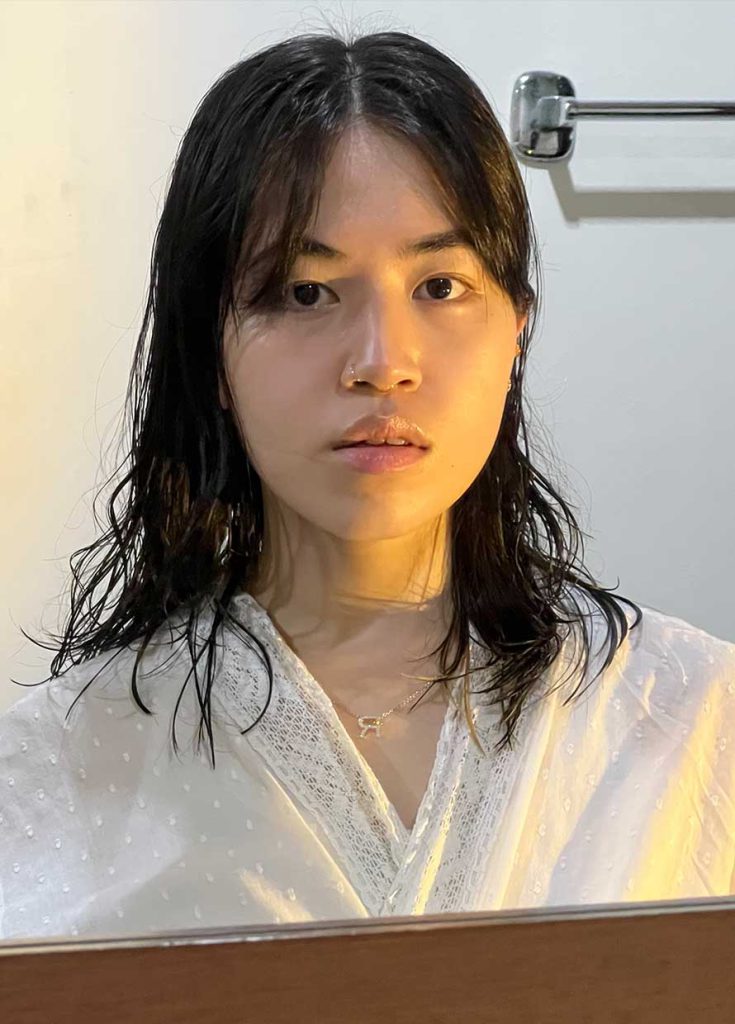 Never in my 24 years of life have I ever slept with makeup on—whether I've come home at 4am with a full face on or I've just got a skin tint and eyeliner on for work, I never ever fail to cleanse my skin thoroughly before heading to bed. At least, that was true until last week, when I filmed a Chinese New Year makeup challenge.
It seemed like the perfect opportunity to begin this experiment. I had spent my night getting dolled up… all the way into the early morning (less than four hours of sleep a night, check!). In short, filming and editing took so long that I couldn't help but take a quick four-hour nap at 5am before I could bring myself to take the accompanying images for the article—unfortunately, that meant that I had to keep the makeup on so I could continue on where I left off in the morning (sleeping in makeup, check!).
Once morning hit, I was told I had a family lunch to attend, so my teeth were brushed and my hair and body were washed, but the makeup stayed on for another four hours (amazingly, it still looked near perfect, so I really can't recommend the products I used enough!). Once lunch was over, I then felt so disgusting that I washed my face not once, not twice, but four times (once with hot water, too—another big no-no, check!). Once that was over, I thought, "why stop there? Isn't the point to destroy my skin?", and so I went in with an exfoliator, rubbing it in until my skin felt sufficiently raw.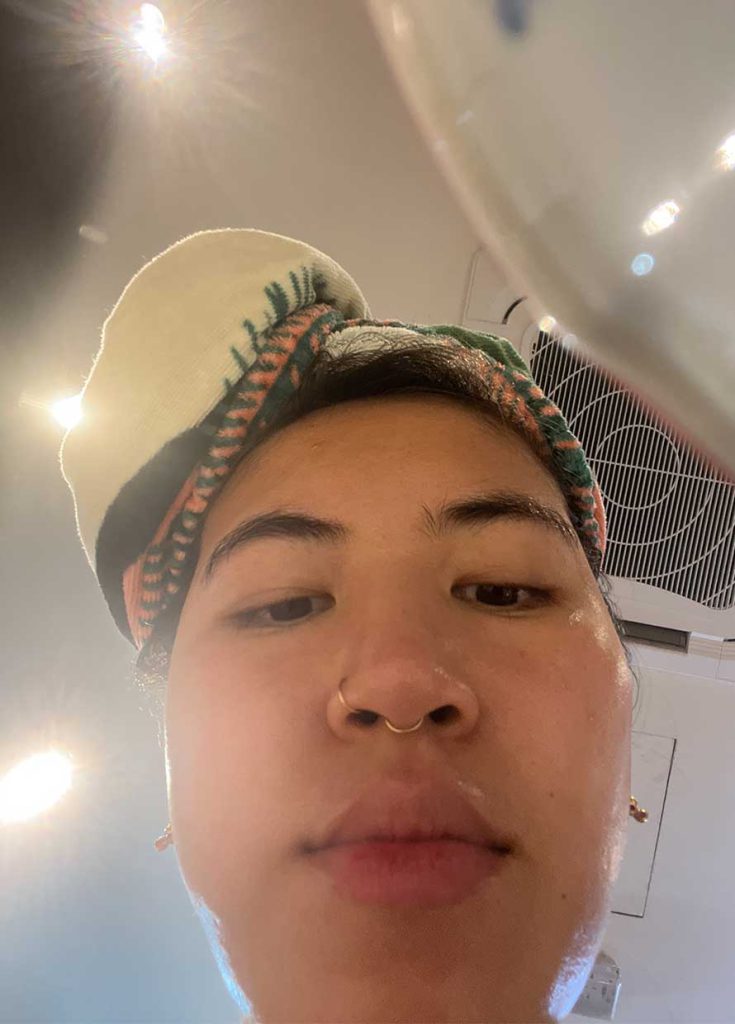 From there, I needed a break, but I could not let my skin find too much relief. Thus, I followed up with a basic skincare routine—nothing more than a moisturiser (albeit a very, very good one) to tide my wearied complexion over. Then, came the stress test. I applied nothing—no cleanser nor serum or moisturiser—onto my face for the next two days. Why not? I had planned to spend the whole weekend repaying my sleep debt, so it's not like anyone would have seen me anyway!
As it turns out, my skin loves skincare. It loves the feeling of a fortified barrier—the cushiony comfort of a rich, healing moisturiser. The gentle yet smoothing effect of my go-to exfoliating serum. The lightweight, plumping formulation of my favourite retinol oil. Without it all, I'm a sallow, pallid shell of a woman.
For me, the worst part was being unable to cleanse my skin at all—especially once I had caught my cat rolling around on my fresh, clean pillows. Thus, once day two had finally ended, I could not wait to resume my routine as normal. Of course, I couldn't let myself off that easily, so I decided to use almost every new barrier repair product on my vanity at once—without testing for allergies first, of course. Needless to say, I had a pretty bad reaction that resulted in a big breakout. What was supposed to be the beginning of my skin's recovery has ended in disaster. It's almost poetic. Anyway, that's where we are now.
The condition of my skin as we speak…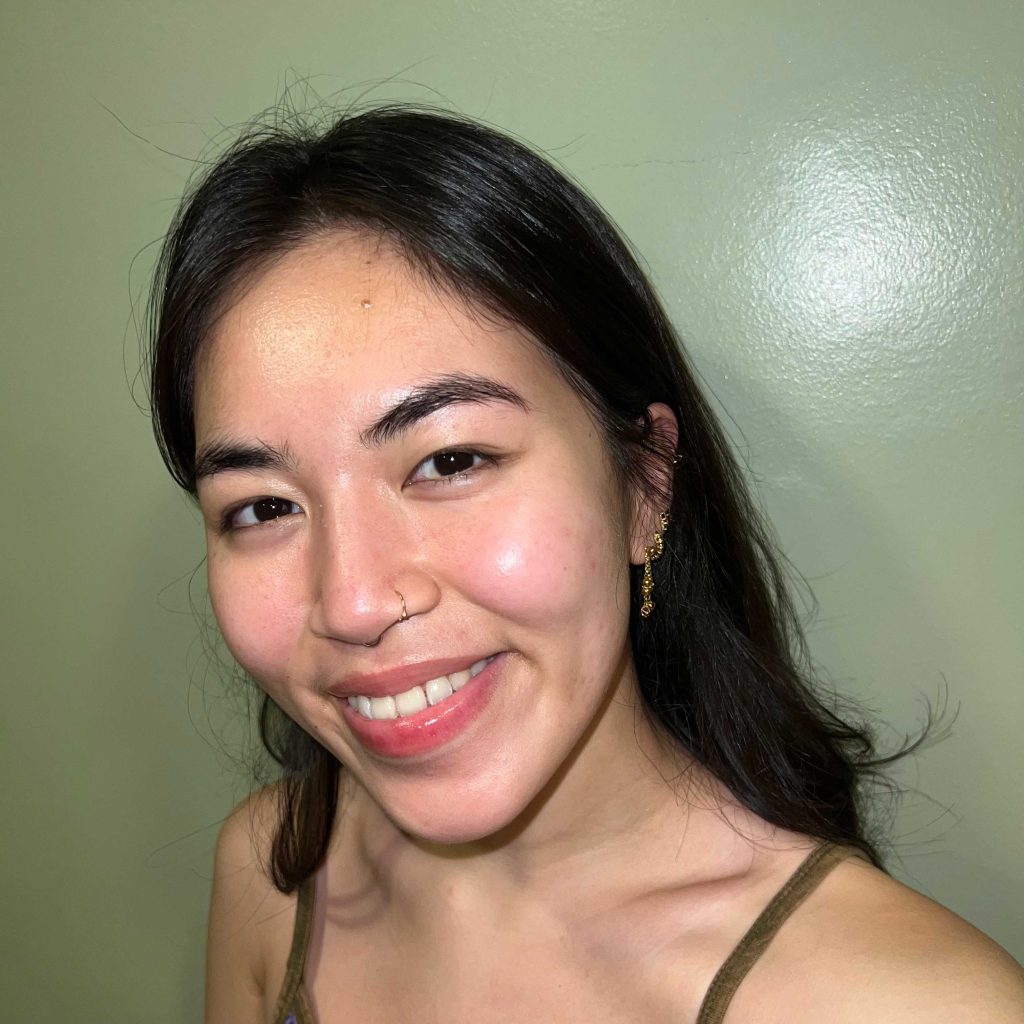 …is terrible, in a word. My skin is congested, dry and dehydrated, but somehow greasy at the same time. I'll admit that it doesn't look that dire in this soberingly unfiltered photo, but you can still see the increased texture, redness, dark spots and congested pores galore. Overall, 2023 me is a mess so far.
What I learned from the experience
In short, this has been an enlightening experience that I shall likely never repeat. Sleeping in my makeup felt terrible both physically, like my skin was suffocating, but also mentally, where feeling unclean and congested made me unable to get good rest. Word of advice: Even though your foundation has "skin-caring" benefits, it does not remotely compare to actual skincare.
On that note, skipping skincare entirely for a couple of days was fine, but I did notice that my skin suffered as a result. Rather than bounce back from stress like it normally would with my routine, it succumbed, looking and feeling lifeless, dull, and rough. It certainly didn't help that I was exhausted by that point, too.
As I said, skincare is essential for me. In addition to keeping me from looking terrible, it's the one part of my day that genuinely soothes and calms me. I love the sensorial experience of doing my routine, whether it's smelling the aroma of botanical blends in my moisturisers or feeling my skin plump up with my go-to essence.
I maintain that you do not need a 10-step routine to have nice skin, but you definitely do need to take care of your skin in some capacity. That means being gentle and consistent with your routine—not stripping your skin with eight cleansing steps, scalding it with hot water, or ravaging your skin barrier with physical scrubs.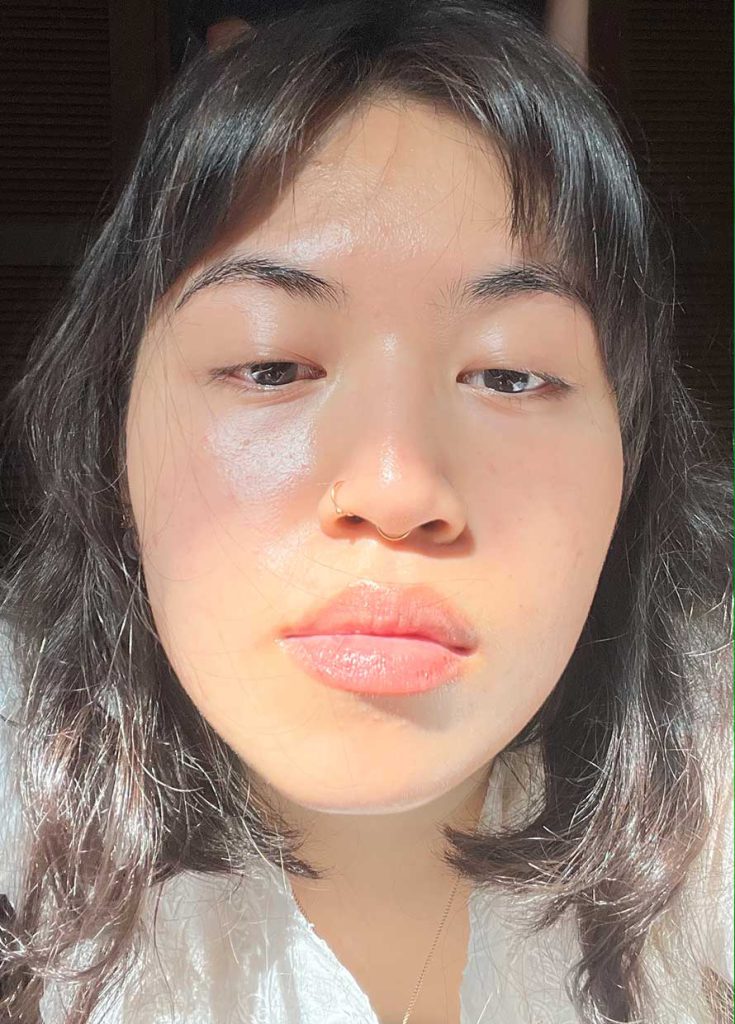 How I'm getting my skin back to normal
Suffice to say that I'm done experimenting for the time being. This has been a truly awful experience, but I'm glad I did it… I think. For now, I'll be reverting to my go-to barrier repair products and doubling down on gentle exfoliation. In addition, I'll be holding off on any hardcore active ingredients for now—at least until all signs of irritation have subsided.
In short, if you're thinking of recreating this exercise, my sage advice is simple: Don't.
Find more Beauty Diaries like this here.
| | |
| --- | --- |
| SHARE THE STORY | |
| Explore More | |