What happens when you let Team BURO choose your makeup? Apparently, an ambitious moodboard and little to no follow-throughs.
Just in case you weren't yet aware, Chinese New Year is fast approaching. Steel yourself for the pending influx of festive music, reunion dinners, and rough nights out with the family—it's about to get hectic.
Now, celebrating with family is always fun, but the bit I look forward to most is the primping. For me, doing my hair, picking my outfit and putting on makeup for reunion dinners and events is just a good excuse to set aside some me-time and indulge in the joys of getting dolled up.
The only catch is that I've been pretty low on inspiration lately and have thus found myself at a bit of a loss pre-event.  Fortunately, Team BURO was more than happy to pick up my slack, so, I left them to choose my beat for the holidays.
Behold, the moodboard compiled from our WhatsApp team group chat: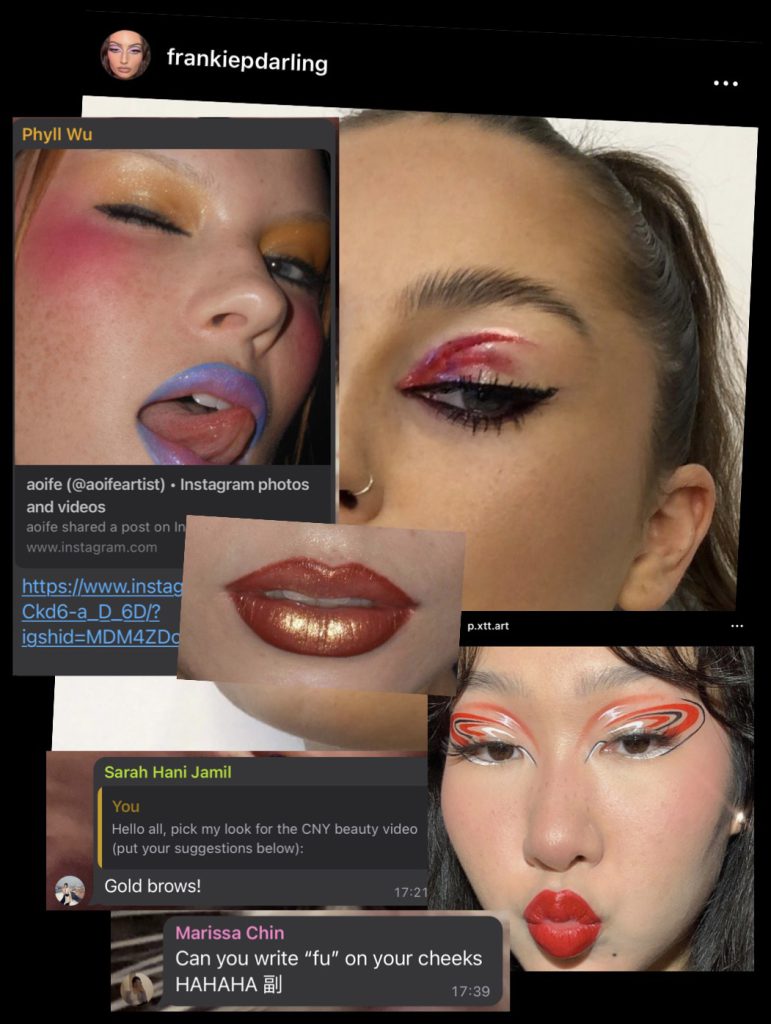 Suffice to say, Team BURO has a little too much faith in my makeup skills. Nevertheless, I wasn't about to disappoint! Cue: The world's most hesitant tutorial…
WATCH THE VIDEO BELOW:
View this post on Instagram
THE RESULT: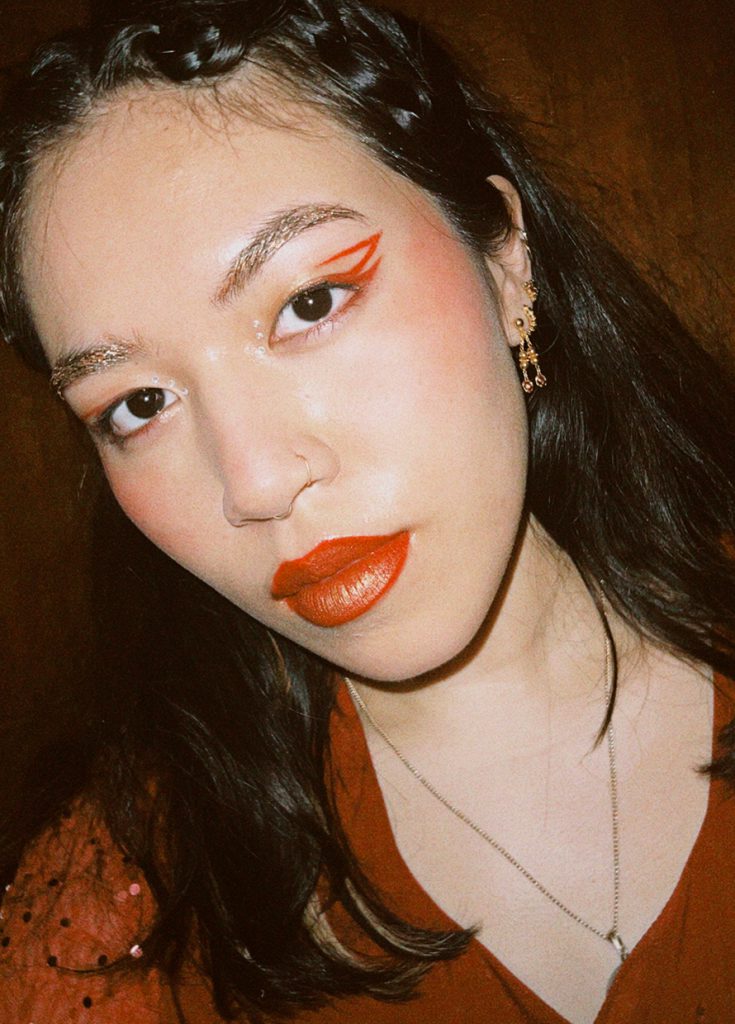 So, it might not look exactly like the moodboard, but I think it's got the spirit, at least! In my defense, my calligraphy is no good (sorry, Marissa!).
That said, overall, I'm pleased with how it turned out. I'm really feeling the double graphic wing, and I love the gold-topped red lip—it's festive but fun at the same time.
A part of me does wish that I'd lined my lashline a little more intensely (as is, my lashline is looking a little sparse). I also could've done with a few more graphic details on the eyes. That said, I think it's a pretty good effort and I'd definitely wear it again!
SHOP THE LOOK:
For more beauty stories like this, click here.
| | |
| --- | --- |
| SHARE THE STORY | |
| Explore More | |