Relax. Rejuvenate. Repeat.
Can you believe there's just less than two weeks till 2018 draws to a close? Before we welcome 2019, recover from the year's hustle by treating yourself to a quick spa break—find a great list of spa treatments in KL here. But if those are too close to the bustling activities to your liking, then plan a getaway to one (or more) of these scenic local destinations to reset the mind, body, and soul, so you'll return refreshed and raring to take on the new year: 
V Botanical Spa @ The Andaman, Langkawi

At V Botanical Spa, your pampering session will take place in one of the five open air villas perched on a hillside, nestled in the serenity of the ancient rainforest and overlooking the beautiful Datai Bay. Let all your stress and worries melt away with your choice of relaxing treatment from the extensive spa menu, and be lulled to a state of utter bliss by the sounds of the Andaman sea's rolling waves in the background. 
If you're looking to book a stay next week, consider staying over on the 27th of December—local songbird Zee Avi will be there for a one-night only rainforest acoustic session (more on 'The Andaman Presents' here). 
Spa Village @ Gaya Island Resort, Sabah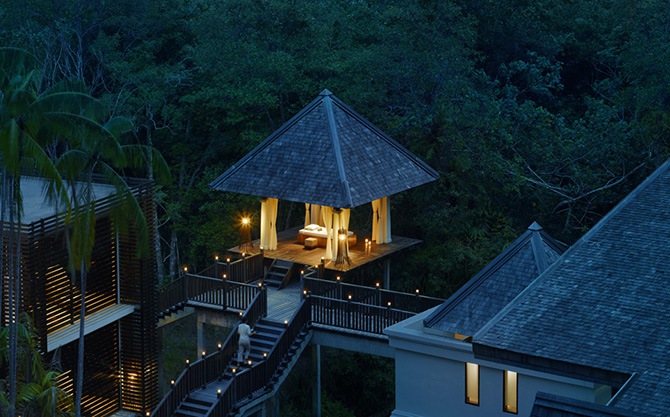 It may be hard to peel yourself away from the waters when you're on Gaya Island, but trust us when we say setting some time aside for Spa Village Gaya Island is well worth it. A spot of tranquil amidst lush mangroves, its spa programmes combine the therapeutic properties of natural local ingredients with the traditional healing practices of Sabah's indigenous people. 
Chi, The Spa @ Shangri-La's Rasa Sayang Resort & Spa, Penang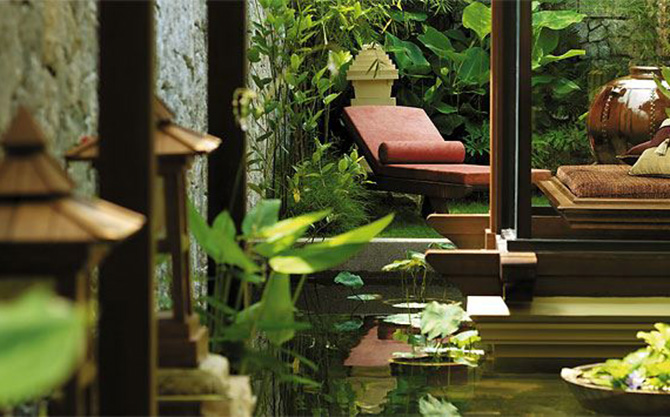 Penang is always a good idea. It will make every Malaysian's dream getaway—eat to your heart's content on the island, and make time to revive your senses at Chi, The Spa. The spa villas sit in a quiet corner of the resort, surrounded by greenery, with a variety of wellness, facial and massage treatments on the menu. Read about Deputy Editor Gwen Ong's experience at the spa here. 
Spa Village @ Pangkor Laut Resort, Lumut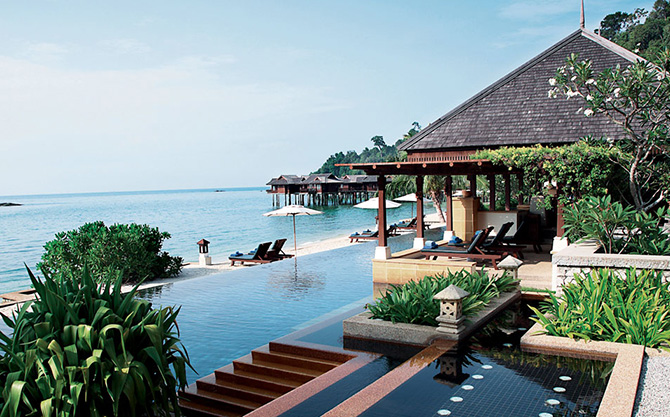 The Spa Village Pangkor Laut draws upon the healing cultures from countries across the region (China, Japan, India, Thailand, Bali, and of course, Malaysia), offering a comprehensive and diverse tapestry of spa treatments. Try to book your stay at one of the Spa Villas, which all have stunning views of the sea, and you'll have direct access to the Spa Village too. 
La Santé Spa @ The Chateau Spa & Organic Wellness Resort, Bukit Tinggi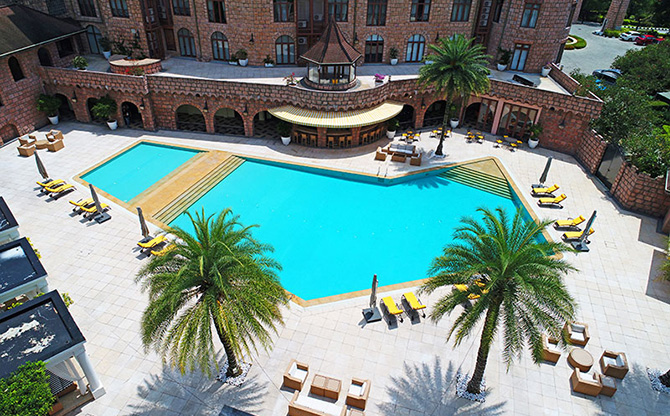 If you prefer to bask in a cooler climate over island hideaways, then you'll find The Chateau an idyllic haven tucked away amongst the tropical rainforest up in Bukit Tinggi. Just like the rest of the resort, La Santé Spa uses only organic ingredients and materials for its treatments, providing you the ultimate pampering experience so you will leave the retreat fully rejuvenated.