What is glamping and where to go? Find out in the roundup of places below
By now, you would have heard of glamping, a portmanteau of "glamourous" and "camping"—a type of accommodation that allows us to unwind and take well-deserved breaks close to nature. While there aren't as many glamping sites in Kuala Lumpur itself, Malaysians have many options throughout the country to consider—from Pahang to Johor to Sabah.
If you're looking to spend some time surrounded by flora and fauna, but don't want to throw yourself into the woods just yet, these are some of the best glamping locations to check out in the country.
1. Castra by Colony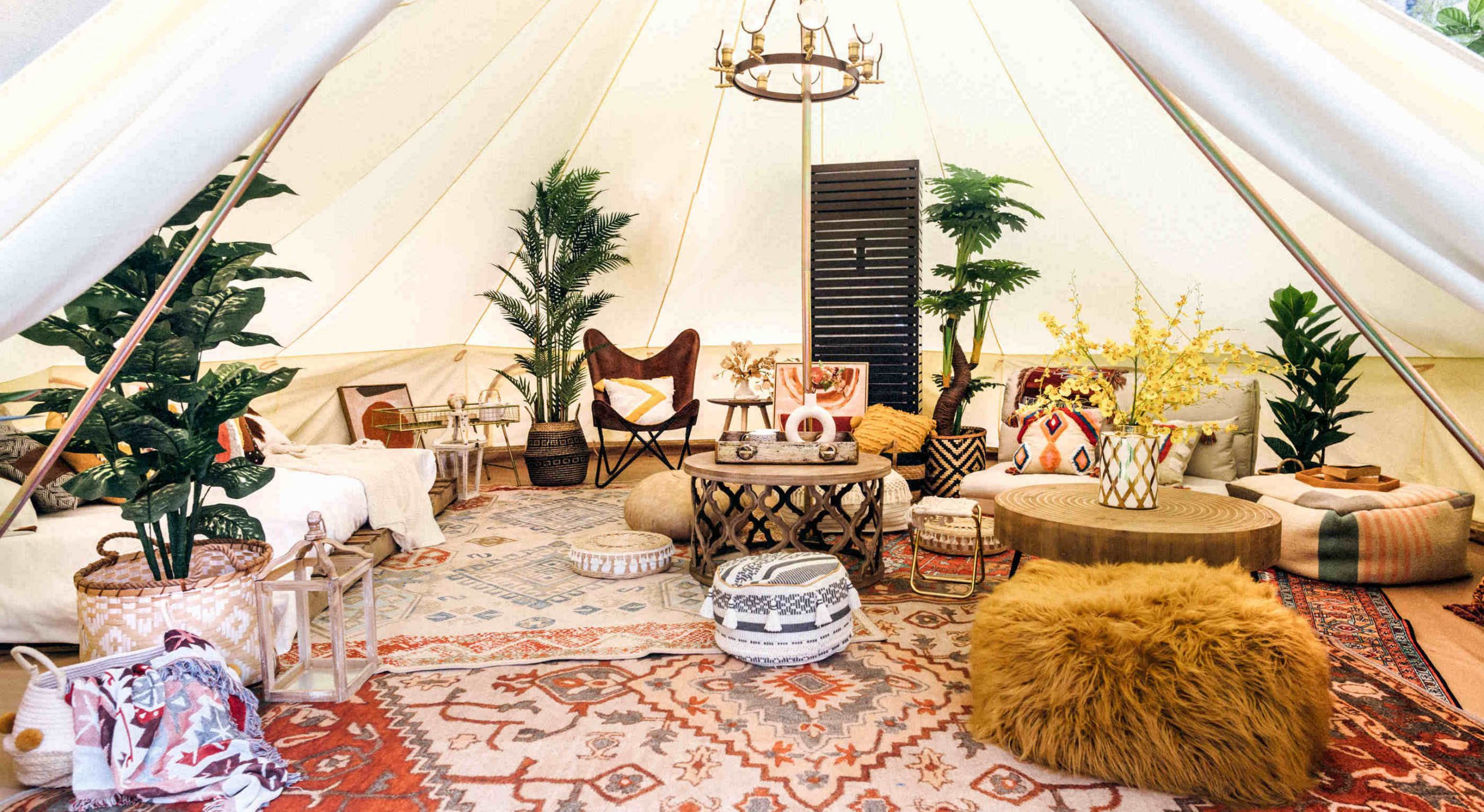 Welcome to KL's first-ever urban glamping space, located on the rooftop of Colony Star Boulevard KLCC coworking space. Castra by Colony features a campsite with its own 4,000-square-feet private garden lounge and barbeque deck, as well as tents equipped with amenities such as premium beds and linens, en-suite bathrooms, and outdoor patio seating.
Castra by Colony is also very Instagrammable, with a design inspired by the Mediterranean aesthetic. Other things to note include Bose outdoor speakers, a fully stocked minibar, and en-suite power sockets with unlimited wi-fi. The space provides amenities for up to 10 guests and it's also suitable for events, with a rooftop space that can accommodate 100 people.
Address: Level R, Star Boulevard KLCC, 1, Jalan Yap Kwan Seng, 53300 Kuala Lumpur
Contact: 018 213 8086
Website | Facebook | Instagram
2. Tadom Hill Resorts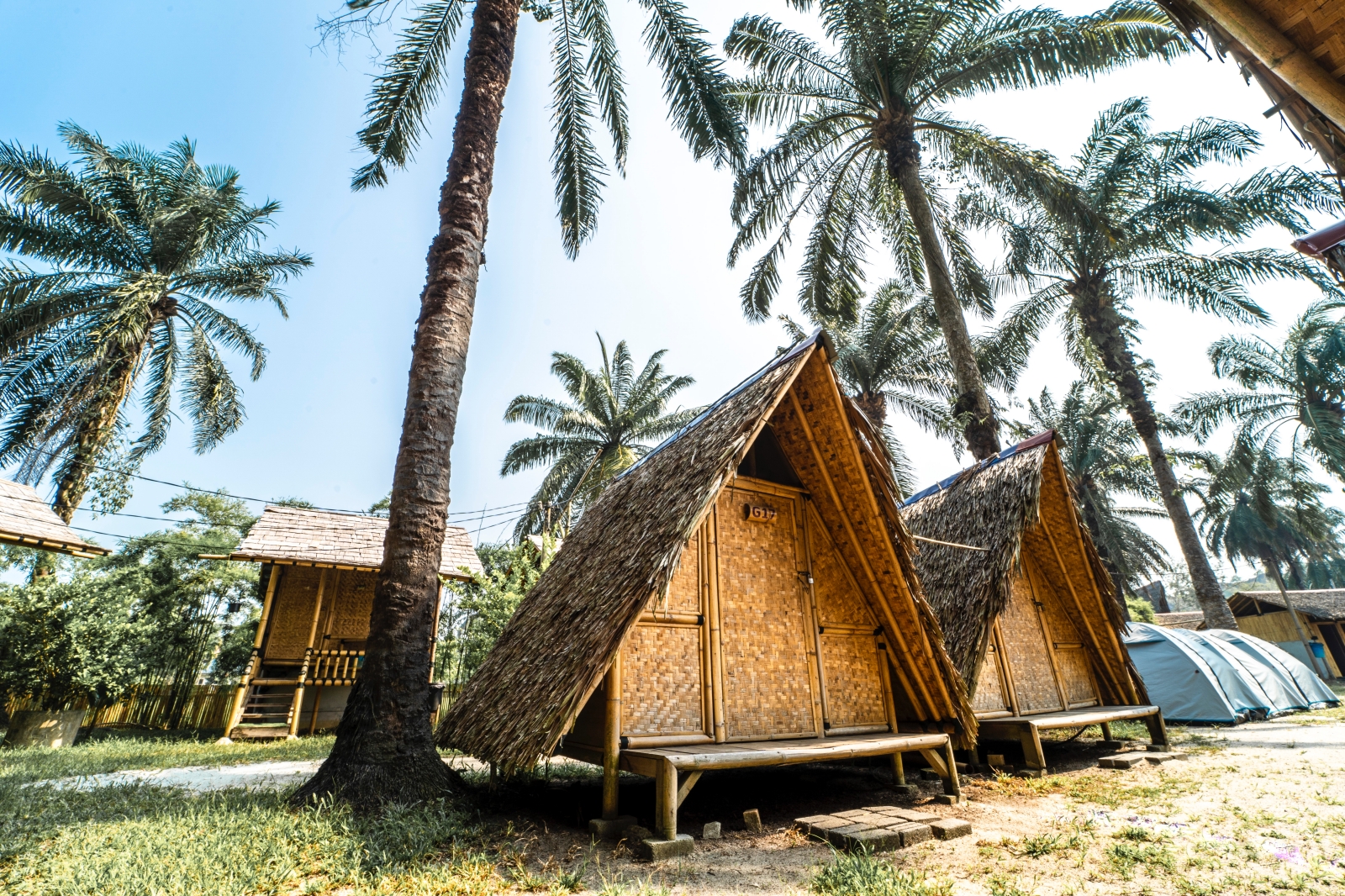 Located near KLIA, Tadom Hill Resorts is only a 45-minute drive from the city centre. Be amazed by the charming bamboo huts and tropical beauty of southern Klang Valley—this glamping spot takes major pride in being environmentally friendly and sustainable. Activities you can try at the site include diving off a five-metre bamboo platform, abseiling, archery, bamboo rafting, and the flying fox zipline.
Address: 2, Jalan Bukit Tadom, Kampung Orang Asli, Kampung Labohan Dagang, 42700 Banting, Selangor
Contact: 012 5225 728
Website | Facebook | Instagram
3. Tiarasa Escapes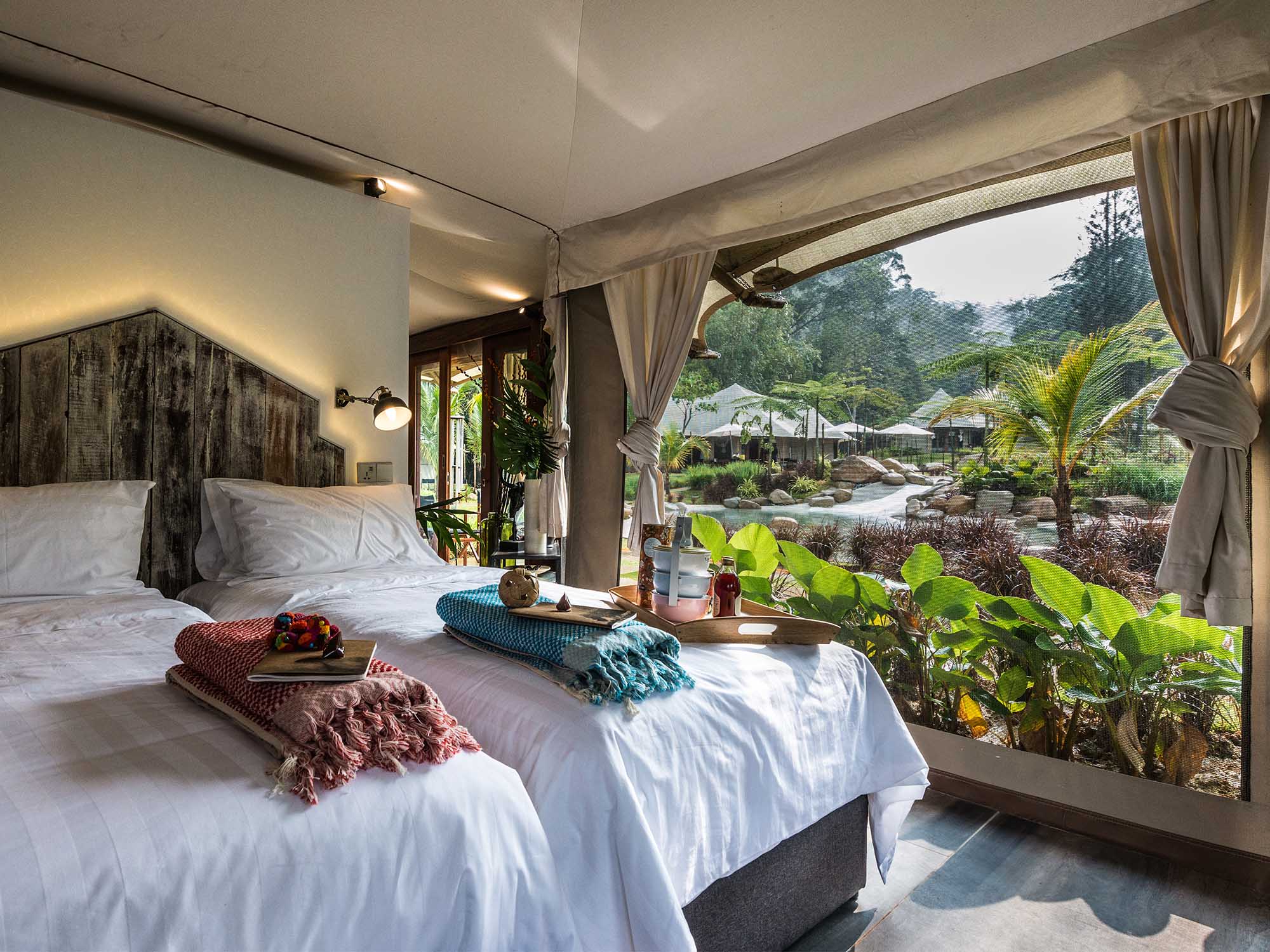 This glamping spot—spanning seven acres—is designed by award-winning landscape architect, WHZ Environmental Design. It is also rather accessible from KL, being less than an hour's drive away from the city centre. Here, you will find majestic trees and fruit-laden orchards. As for the tents, you will notice Bornean elements, while the treetop accommodations are decorated with whimsical tribal furnishings, mandalas, dreamcatchers, as well as a private teepee and hammock. Whether you're alone or with loved ones, Tiarasa Escapes is the place to get away from the hustle and bustle of the concrete jungle.
Address: Persiaran Enderong, Kampung Janda Baik, 28750 Bentong, Pahang
Contact: 012 887 7777
Website | Facebook | Instagram
4. Glamz at Genting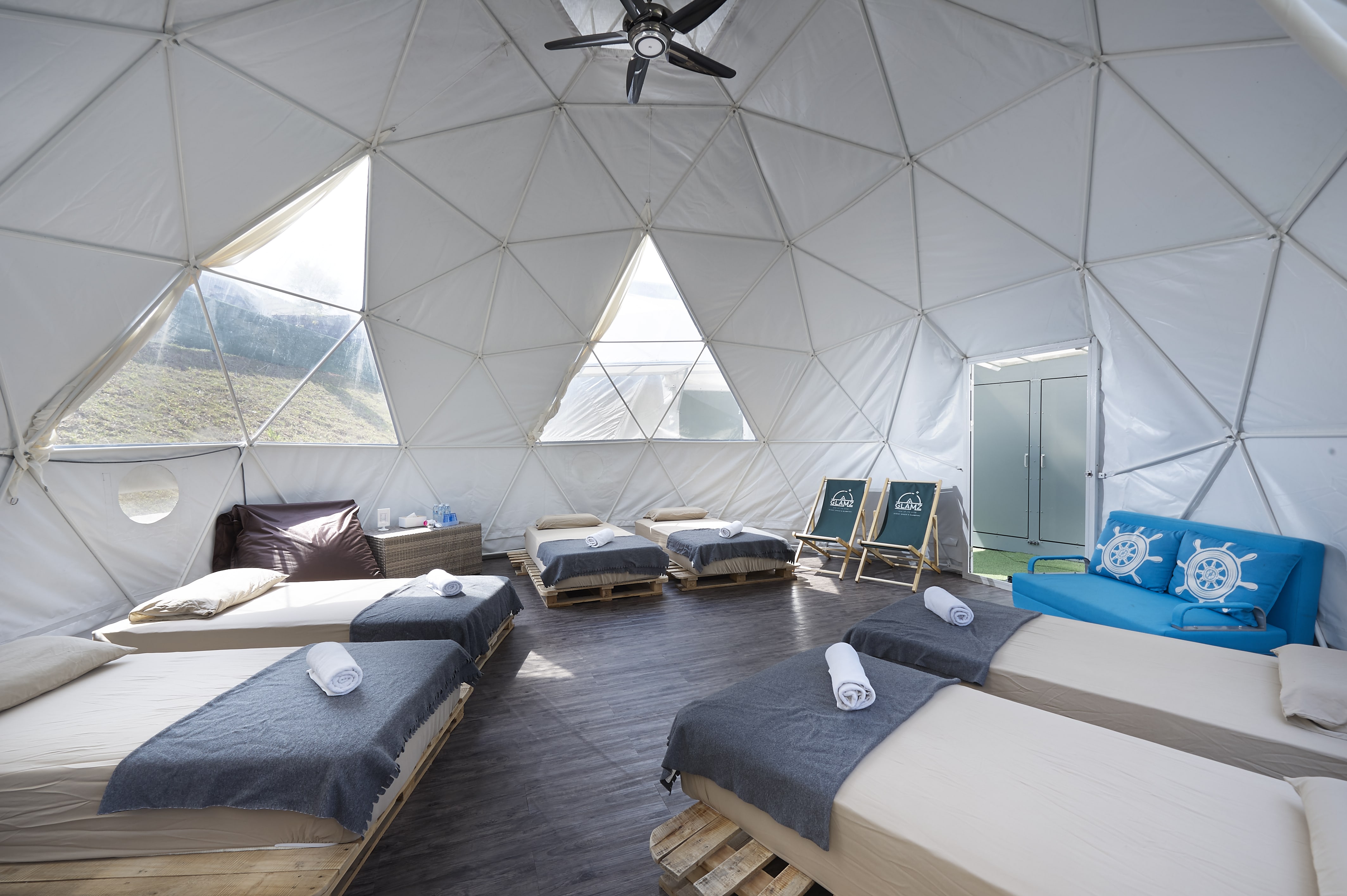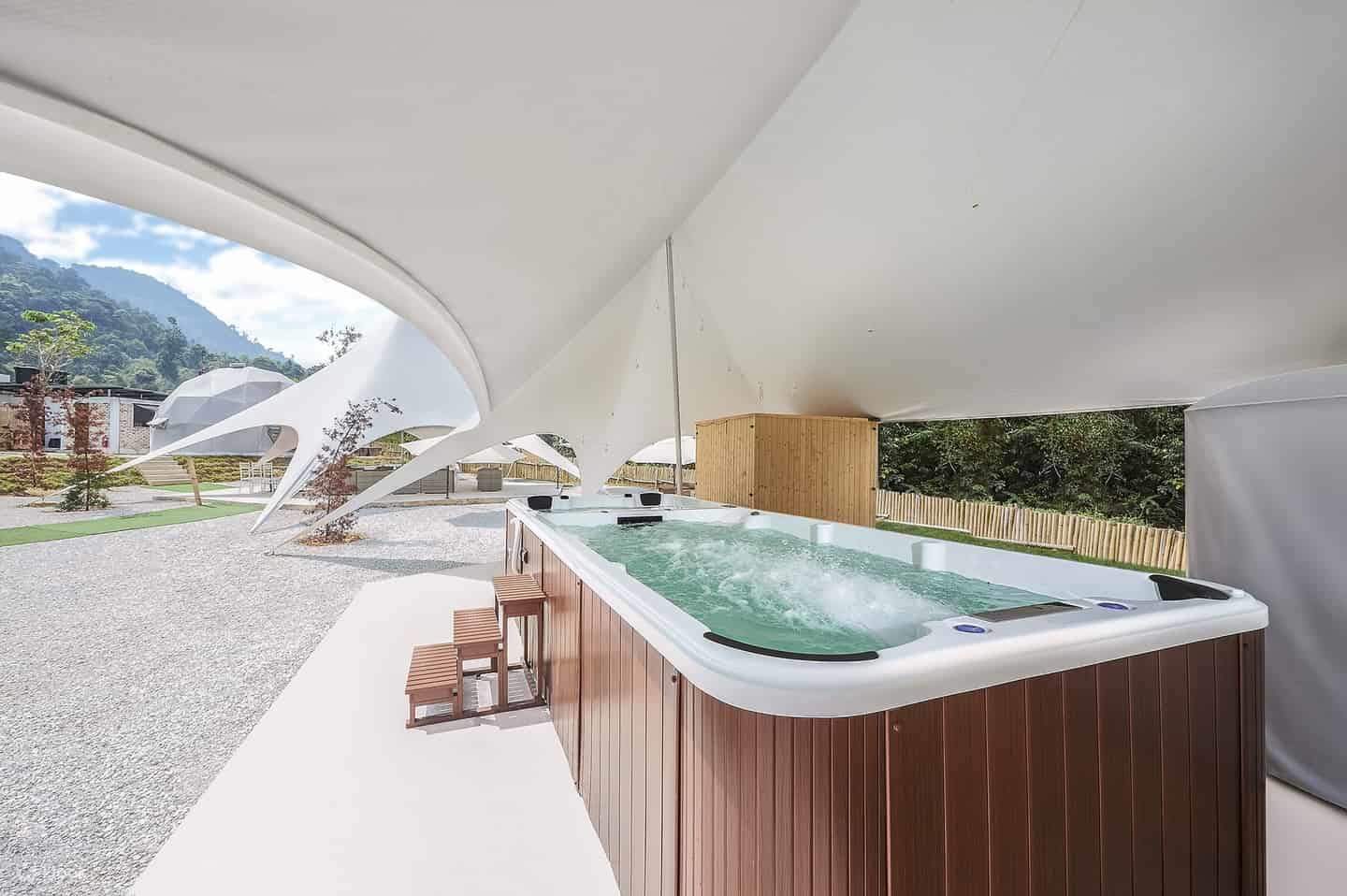 In addition to being an event space, Glamz has also established itself as a go-to location for glamping. After all, the word 'glam' is—literally—in its name. Your time here allows you to be one with nature, with a choice of accommodation including the likes of the Dome Room, Family Dome, and VIP Dome with a private jacuzzi.
Address: 1, Jln Meranti, 69000 Genting Highlands, Pahang
Contact: 012 664 5269
Website | Facebook | Instagram
5. Glamping @ Wetland Putrajaya (a.k.a. Glow)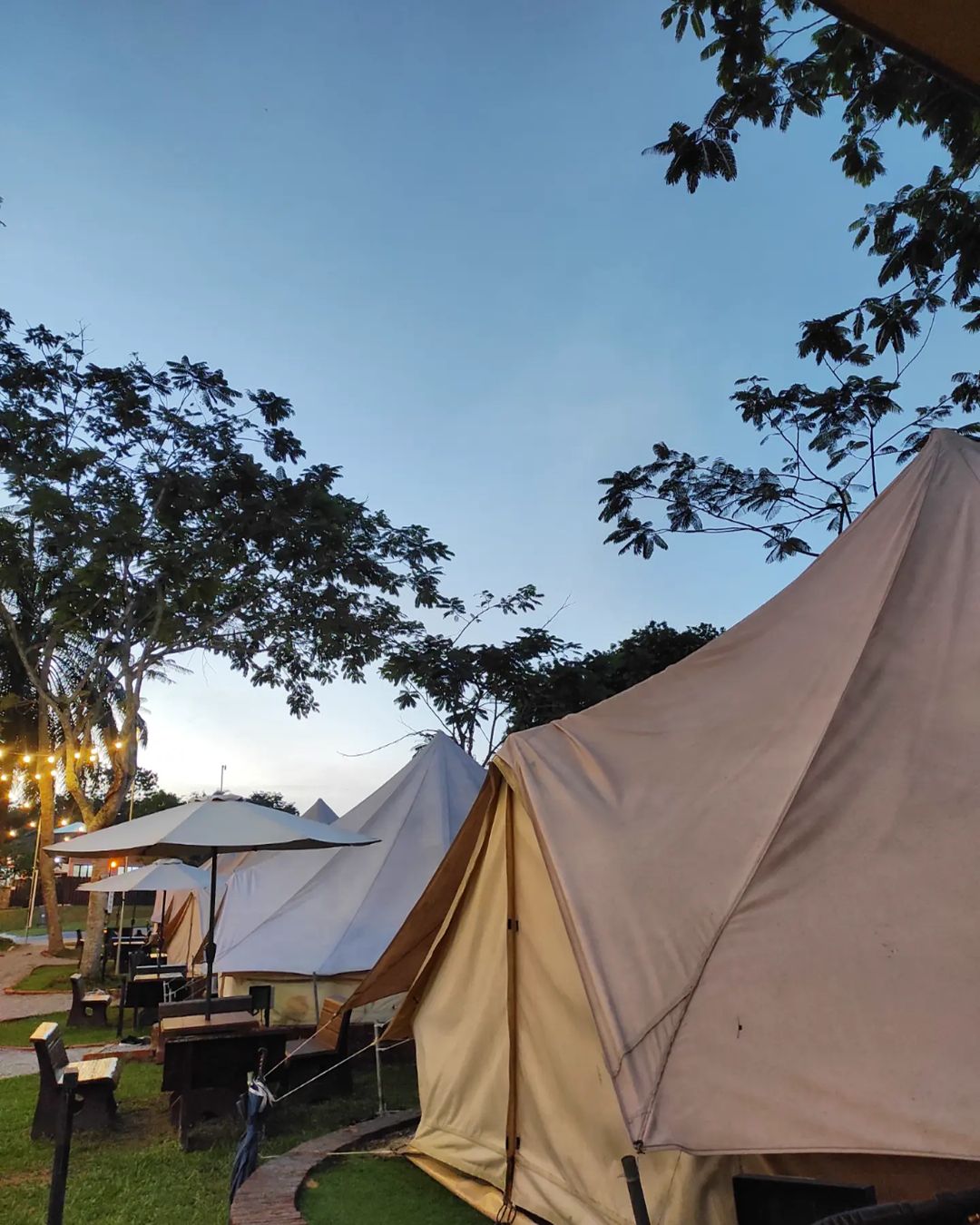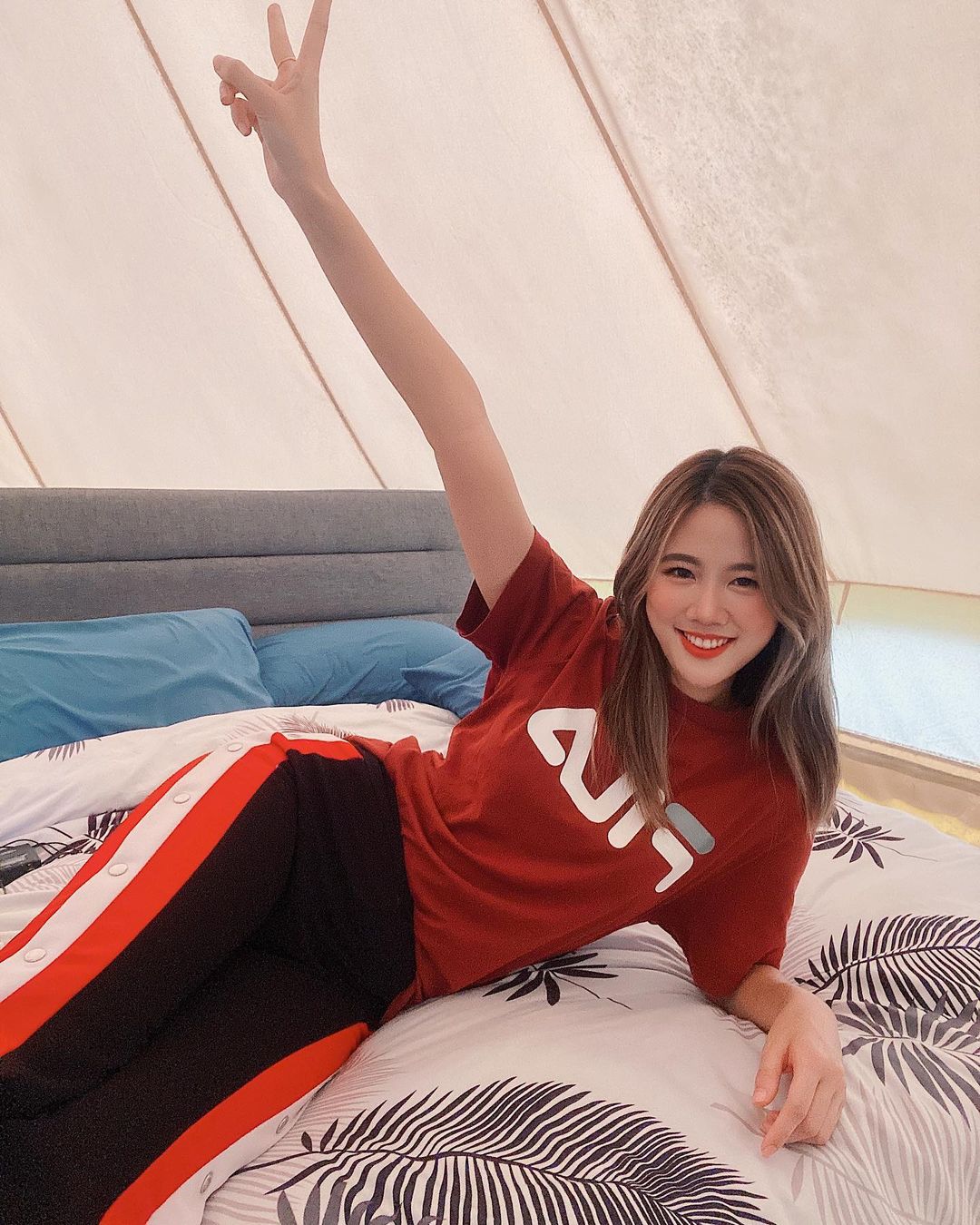 If you're looking for a comfortable staycation with one foot still in nature, Glow is as good as it gets. With fully stocked amenities—and a beautiful lake view—you'll have the peace and quiet you need to catch your breath. That's not all, though—an archery range, a bouncy trampoline, badminton courts, and a whole slew of board games will keep you entertained and happy should you feel sociable. 
Address: XM9R+VW, Presint 13, 62300 Putrajaya
Contact: 013 347 8857
Website | Facebook | Instagram
6. Sea Horizon Resort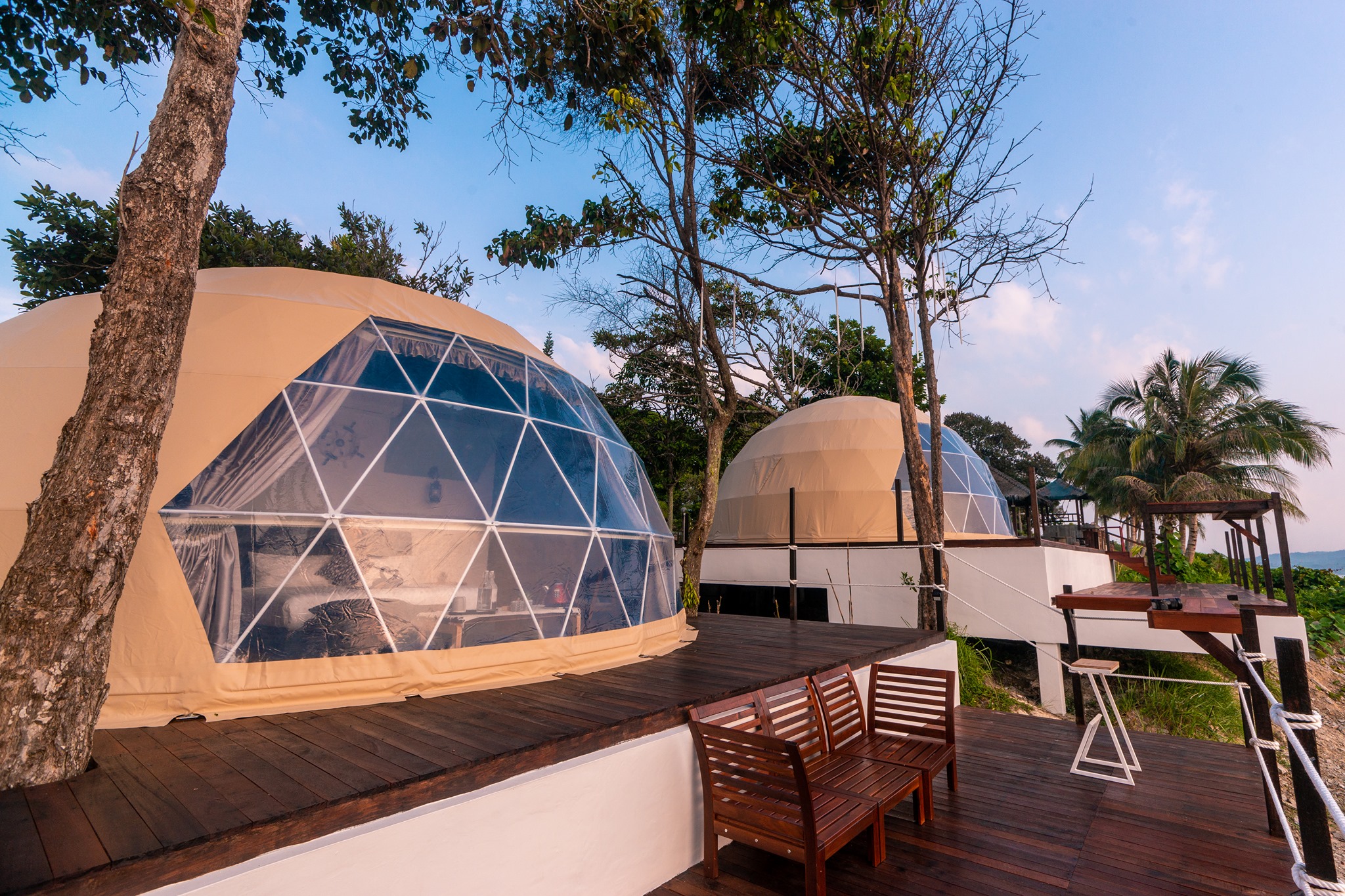 Built on the precipice of a seaside cliff, Sea Horizon Resort is tucked away within the Sedili Besar fishing village—and pays homage to local culture in its aesthetic. The resort's tranquillity and unique ambience is perfect for either an intimate honeymoon or a quick family getaway. There's nothing more peaceful than waking up to a view of the ocean and smelling the salty breeze, within a luxurious—but homey—setting.
Address: Lot 901, Kuala Sedili Besar, 81900 Kota Tinggi, Johor
Contact: 016 720 0399
Website | Facebook | Instagram
7. Gopeng Glamping Park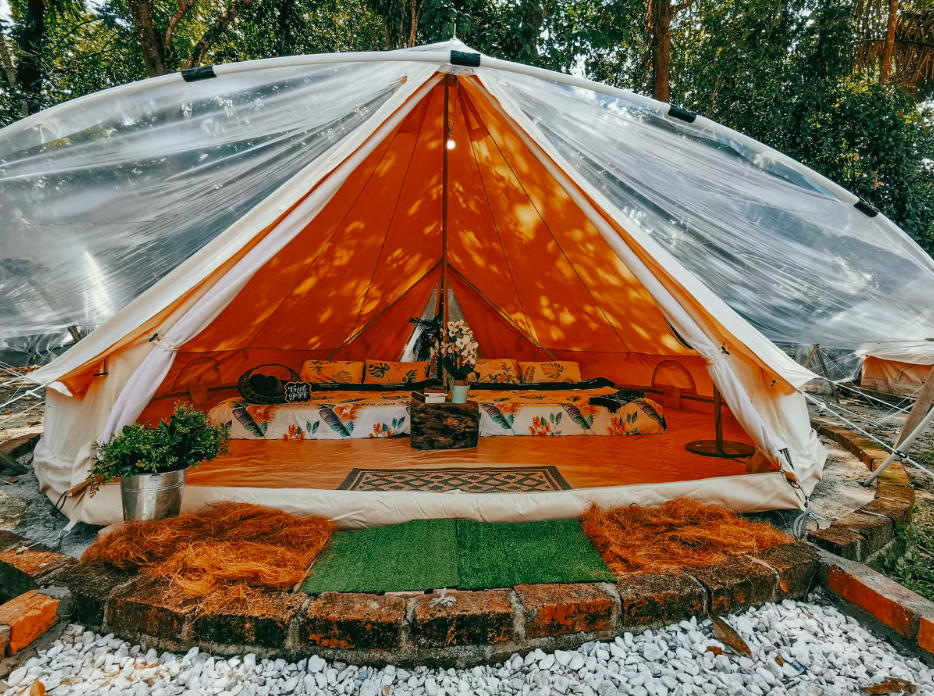 Gopeng Glamping Park has room for both adrenaline junkies and homebodies. Cocooned within nature, this unique spot boasts opportunities to explore the hills, caves, rivers, and forests of Kampung Chulek. Whether you prefer to spend your holiday learning about the village's culture or watch live fire-eating performances, Gopeng Glamping Park has just the thing. Moreover, they pride themselves on their hospitality and hearty food, so you know you'll be treated well. 
Address: Lot 10846, Jalan Besar Kampung Chulek, 31600 Perak Gopeng, Perak
Contact: 013 240 8857
Website | Facebook | Instagram
8. Dusun Bonda
Dusun Bonda means 'Mother's Orchard' in English and befitting its name, this privately-owned retreat was built for family. Located in a humble fruit orchard, Dusun Bonda offers a variety of activities for children and adults alike. From DIY swing sets and a kids' playground to man-made waterfalls and rivers, you'll be able to take a break from your screen to enjoy what nature—and Dusun Bonda—has to offer. 
Address: Lot 2121 (2996) Jalan Ulu Tamu, Kampung Orang Asli Gurney, Ulu Tamu, 44300 Batang Kali, Selangor
Contact: 012 663 3667
Website | Facebook | Instagram
9. Umea Glam Kundasang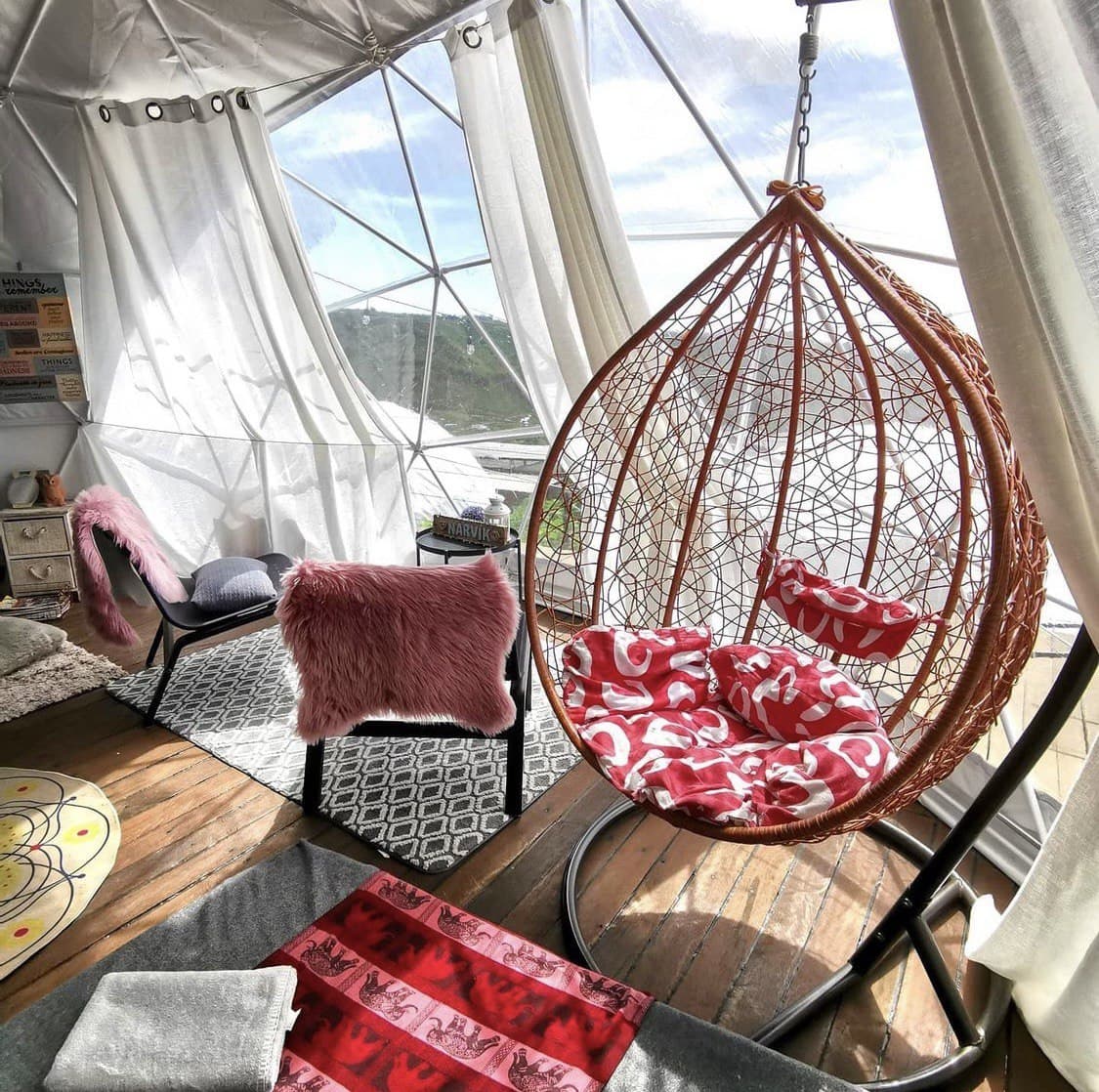 Umea Glam Kundasang (UGK) in Sabah was built for guests to be one with nature. Dream-like golden flowers drape across the pathways, and the above-ground domes offer a stunning view of the landscape and sunrise. If you're looking for somewhere more secluded, UGK would be perfect as they currently only have four domed tents, each beautifully furnished and decorated, offering more intimacy and quiet than some of the other glamping options on this list.
Address: Jalan Golf Course Mesilou, 89308 Kundasang, Sabah
Contact: 088 886 005
Website | Facebook | Instagram
Click here for more travel stories.