You heard that right—one-third of the 'Holy Emo Trinity', My Chemical Romance, is dropping a makeup collab
UPDATE (15/07/2021): My Chemical Romance is releasing another makeup collection!
If, like us, a little part of your soul died in 2013 when My Chemical Romance announced their split, we have some good news. Also, if that little part of your soul was restored when MCR announced their reunion just over a year ago, we have some good news.
It's not a phase, mum; it's a lifestyle. This is not a drill: Emo is back and better than ever. The Holy Emo Trinity is alive and well, even if they've gone pop (looking at you, Fall Out Boy and Panic! At the Disco), and it looks like the subculture is back on the map (not that it ever left our hearts). Again, we're not kidding—we saw the scene queen revival on TikTok, DIY dye jobs have become commonplace, and piercings are trendier than ever. We're all emo now.
If you are both an avid MCR fan and a beauty buff yourself, it's time to strap on your Docs, pop in your lip ring, and blast Three Cheers For Sweet Revenge: My Chemical Romance is releasing a makeup collection with HipDot.
(Writer's note: Full disclosure—this might be the best day of my life.)
In case you missed it, Three Cheers actually re-entered the Billboard 200 in early October, 16 years after its release. This isn't the first time it's re-entered the charts in recent memory, either—the album hit No. 191 on the Billboard 200 on March 22, 2019, also known as the anniversary of their break-up. Given the occasion, we can only assume that MCR has chosen to pursue the HipDot collaboration in celebration of the milestone.
If you've been keeping up with the band's Instagram, you'll know that they've spent the last couple of days teasing some cryptic throwbacks to their sophomore album. Better yet, the band had the courtesy to keep the suspense short and painless—after just one day, they announced that their makeup collaboration with HipDot would be released on 10 December. FYI: That's today!
Surprised by this venture into beauty? You really shouldn't be. In case you forgot—Gerard Way was the trailblazer for alt-beauty. The trendsetter coined the now-trendy red eyeshadow, got Pete Wentz into eyeliner, and even inspired Panic! At The Disco's circus-themed looks from their 2006 'Nothing Rhymes With Circus Tour'. Let's face the facts: Gerard Way pretty much invented makeup (ish).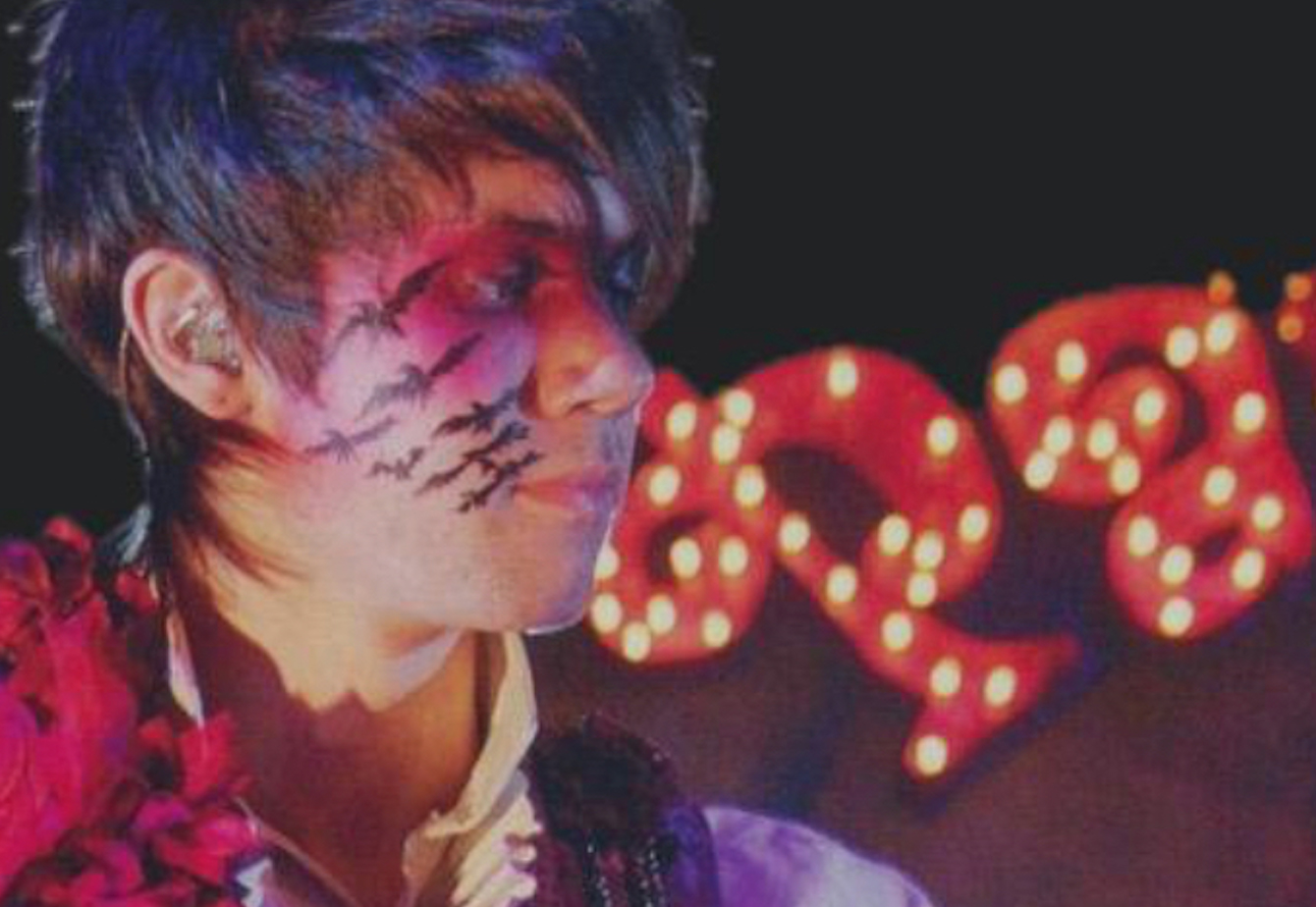 But we digress—here's the full makeup lineup:
In the line, you can expect a double-ended retractable shadow brush that allows you to pack on product and blend seamlessly. One novel thing we noticed about the brush is that it comes with caps, so you don't have to worry about the brush collecting dust in your makeup pots—ingenious! Next, you can find a double-ended liquid liner pen. Each end has a different applicator tip so you can get your lines absolutely perfect. The brush and liner will set you back just US$12 (~RM48) each.
Finally, the star of the show is the nine-shade eyeshadow palette, which retails for $24 (RM97). In the palette, you'll find black (of course), silvery greys in matte and metallic finishes, two shades of red, a chalk-white, a nude-tone, and a deep purple. Each pot of eyeshadow is stamped with Three Cheers paraphernalia, and the packaging itself is decorated with the album artwork.
The best part? HipDot ships to Malaysia. You can get the complete set for $64 (~RM260), and it comes with a cute MCR pin!
Are you going to cop the drop? We sure are—and when it arrives, we'll be doing some of this:
Head to HipDot's website to find the drop. Find more beauty news here.