Catch up on what you might have missed this week including the latest from Exo, Taeyeon, My Chemical Romance, and more
Hello pop culture junkies! Welcome back to another edition of Pop Culture Catch-Up sans the podcast (again) as we discuss the biggest news of the week in the entertainment circle. This week's headlines include: Exo's official date for a new album release, My Chemical Romance's reunion and a Game of Thrones prequel. Now on to the top trending news!
Exo announces official release date for Obsession
Exo-Ls have been waiting for a new album from the South Korean boy band for a really long time. Good news is that there won't be any lingering thoughts because Obsession, their sixth album, is dropping this month. Packed will 10 new songs, the record will be released on 27 November 2019. The group's last full album was in 2018 in the form of Don't Mess Up My Tempo (repackaged as Love Shot in December 2018) and the members are ready to reclaim the K-Pop throne again. From Growl to Call Me Baby to Ko Ko Bop, Exo is bound to expand their impressive repertoire of chart-topping hits. Are you ready for their comeback?
My Chemical Romance is finally reuniting
Can you feel the excitement in the air? On 31 October (Halloween, guys), the band of bands launched an official Instagram account—for the first time! Squeals can definitely be heard from all over the world with their inaugural post. The image came with the word 'Return' as well as 'Friday December 20th 2019'. It turns out that the Gerard Way-fronted band will be reuniting for the first time since 2013 in a Los Angeles performance. The band hasn't released any new material since Danger Days: The True Lives of the Fabulous Killjoy so we will have to wait to see if My Chemical Romance is going to bless our ears with fresh new music. What are your favourite MCR songs? Helena or Welcome to the Black Parade? Famous Last Words or Teenagers? Sing or I Don't Love You?
Netflix Malaysia has a new mobile-only plan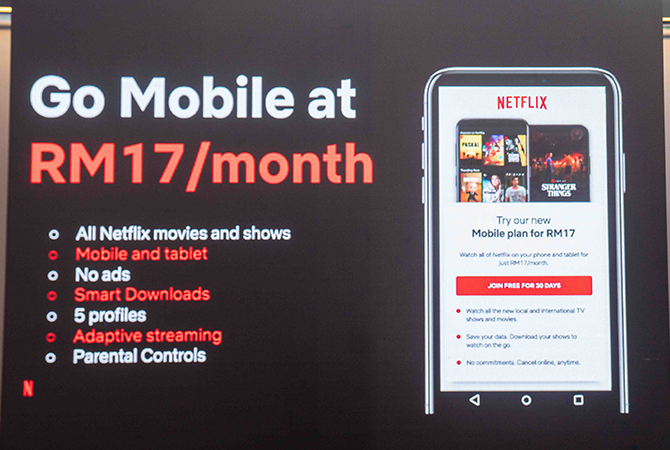 After being tested out to great success in India, Netflix announced the launch of a new mobile plan for Malaysia. You will be able to watch all of the content—with no interruptions or ads—in standard definition at RM17 per month. Now, Malaysians can choose between Mobile, Basic, Standard or Premium. If you're an existing member, you can switch here. With so many of us on our smartphones or tablets these days, this would be beneficial to many.
House of The Dragon gets the greenlight by HBO
HBO has given a 10-episode, straight-to-series order to the Game of Thrones prequel co-created by George R.R. Martin and Ryan Condal. The series, set 300 years before the events of Game of Thrones, tells the story of House Targaryen. Will Daenerys be appearing? Most probably not with timeline being an issue but it is the GoT universe after all. Are you excited to explore the earlier days of Westeros? Miguel Sapochnik, who won an Emmy for Outstanding Directing for a Drama Series for the Game of Thrones episode, Battle of The Bastards, will direct the pilot and additional episodes.
Taeyeon to sing the soundtrack for Frozen 2
Disney Korea has confirmed that the Girls' Generation member, who recently made a comeback with Spark, will be involved with music for the sequel to Frozen. According to Disney Korea, "the cover song artist for Frozen 2 is none other than the multi-talented Taeyeon, who you can trust to listen to". While we wait for the release of the song, did you know that Taeyeon's second album, Purpose, which was released on 28 October 2019, has taken the top spot on several international iTunes charts. They include Brazil, Mexico, Indonesia, Singapore, Vietnam, and China among others. Congratulations!