Whether you're going for bold makeup or a barefaced look, Make Up For Ever has got you covered with two new makeup bag essentials.
"Realism is an increasing trend in the film industry. Directors don't systematically look for a face's perfection, but a real truth, a 'naked' appearance. Professional makeup artists consequently need second skin effect products, such as a light veil to subtly unify and magnify complexion under the spotlight." — Dany Sanz, Founder and Artistic Director of Make Up For Ever.
While perfection might be a little bit of a reach for some of us (also, totally not realistic), why not embrace your raw beauty and enhance it with a handful of HG beauty products to show off your best features? With that in mind, professional makeup artistry brand Make Up For Ever launched two star products under the Ultra HD range: Ultra HD Perfector and Soft Light — aimed to give you a MFBB (my face but better) look with minimal steps involved.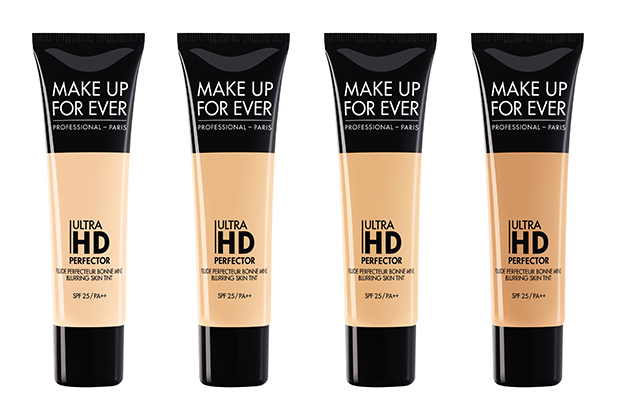 If foundation isn't your favourite when it comes to covering your imperfections, try Make Up For Ever Ultra HD Perfector. This skin tint comes in four warm shades to give your complexion a luminous glow. Its glycerin-based formula boasts a 3D jelly-like texture that leaves a non-greasy feel on the skin, so you can look forward to all-day long comfort with this one. Thanks to warm invisible pigments in the formula, the Ultra HD Perfector offers a dewy finish, alongside a protective SPF25 shield against UVA and UVB rays as well.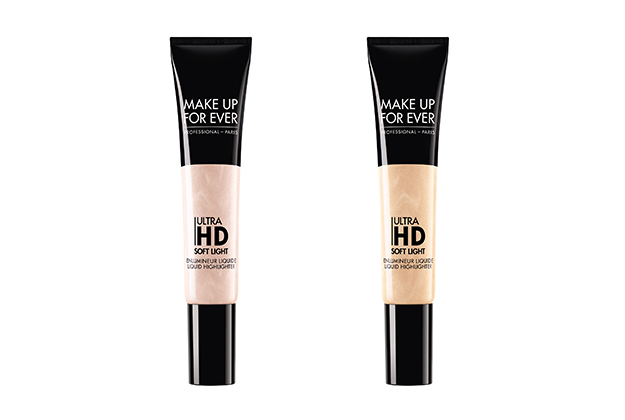 Highlighter is a must-have in your checklist to show off your favourite facial features. After all, playing with light to create a subtle glow is the best way to draw attention to your angles. Try Make Up For Ever Ultra HD Soft Light, a liquid highlighter packed with mother-of-pearl pigments to give your skin a sparkle-free glow. Synthetic mica within the formula helps to reflect light, while silicone oils help to moisturise and smooth your skin. 
Pro tip: Blend a small drop of Ultra HD Soft Light to the back of your hand, and dab it on your upper cheekbones, temples and bridge of your nose for a subtle glow. Better yet, mix it with your foundation or primer for a head-turning effect.
Make Up For Ever Ultra HD Perfector (RM185) and Soft Light (RM160) are available online and at all Make Up For Ever and Sephora stores nationwide. 
Can't find your perfect foundation shade? Try out Make Up For Ever's BFF service, a complimentary three-minute one-to-one consultation session to help you find your ideal foundation for your skin tone and type. You will get to bring home a customised three-day sample to try as well! Available at Make Up For Ever stores in Pavilion, Sephora Starhill, Sephora KLCC, and Sephora Mid Valley.