Laneige's new boutique at Pavilion Elite boasts three store exclusives that we want to have in our beauty bags, stat
K-beauty brand Laneige has recently opened the doors to its latest boutique situated on the fourth floor of Pavilion Elite. The new store offers the full range of Laneige's skincare and makeup alongside a handful of boutique exclusives that will have you spoiled for choice as you step into the brightly-lit space. Below, we give you three reasons to swing by the store:
1) Prep your travel beauty essentials
One of the exclusives include the all-new Laneige's Travel Kit—best-selling skincare essentials available in travel-sized bottles made to fit into a transparent pack. If refilling 100ml jars isn't your favourite thing to do while packing for the holidays, these kits are a hassle-free way to go while keeping your skin looking radiant to boot.
2) Get your hands on scent cards to freshen up your bag/space
We love how handy this portable diffusers are, and you don't have to worry about musty-smelling luggages and even shoe closets anymore as this pack of scented cards can be easily slotted anywhere for a whiff of aromatic freshness. Available in delicate lavender, crisp cotton, and citrusy eucalyptus.
3) Replenish your beauty shelf with these sheet masks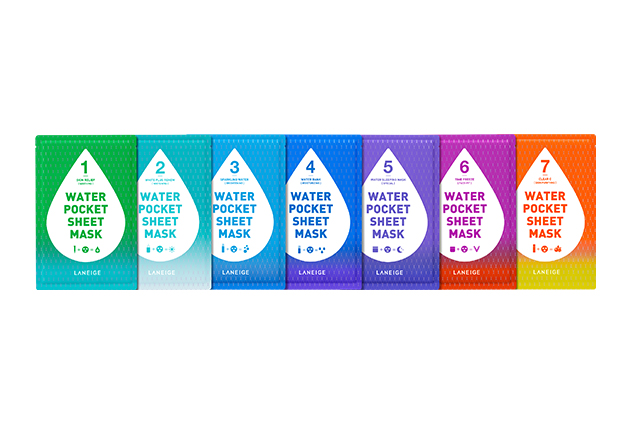 Combine key ingredients from seven of Laneige's skincare lines and you'll get the Water Pocket Sheet Mask. Its lattice structure allows it to transfer moisture effectively to the skin for longer moisture retention, and it also adheres to the face's contours without sliding off. Use this before you apply Laneige's best-selling Sleeping Mask so that you can actually say you woke up "like this".
Related stories:
K-beauty secrets: Tips to use your cushion compact for that dewy look
Watch: K-beauty tutorial inspired by Laneige x Lucky Chouette