There is nothing more important than water for our survival but not everyone has access to this basic need – Laneige is on a mission to address this
Fact ­– the average person needs about 50 to 100 litres of water per day to ensure the most basic needs are met. But some are deprived of clean water, only getting about 5 litres per day based on a report by United Nations Development Programme.
---

An estimate of 783 million people worldwide do not have access to clean and safe water.
What does this mean?
Unclean water and poor sanitation are the leading causes of child mortality
Lack of water and access to sanitation put communities in remote areas at an economic disadvantage
Water contamination leads to deteriorating health and the transmission of diseases such as cholera, diarrhoea, dysentery, hepatitis A, typhoid and polio
Water crisis forces children and women to spend a large part of their day to fetch water from faraway sources, thus preventing development, empowerment and independence
---
What Laneige is doing about this crisis?
In Malaysia, the orang asli community in remote areas often have little or no access to drinking water supply. Laneige in its effort with Global Peace Foundation is once again working to bring clean water to support communities in six rural villages with 770 residents.
The Waterful Sharing Campaign is its yearly initiative. This year, Laneige distributed 114 units of a portable Life Straw Family 2.0 water filter to 114 homes. The Swiss-designed award-winning technology device uses a hollow fibre microfiltration technology. It is chemical-free and highly effective in removing 99.99 percent of bacteria and viruses. Best part is that it comes with a built-in back-wash system to maintain the wellness of the water filter, so maintenance is practically hassle-free.
As part of this campaign, Laneige is embarking on a fundraising effort at its travelling road shows taking place from May to June 2018. At the Laneige Water Bar, you can familiarise yourself with the newly upgraded Water Bank Essence series and the benefits of super vegetables to bring moisture back to your skin.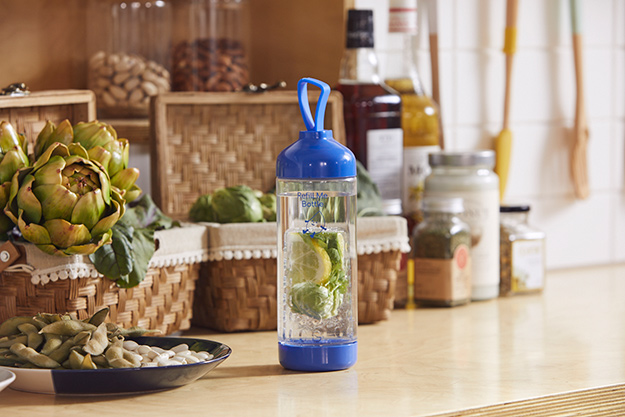 You can also help raise funds for the Waterful Sharing Campaign – RM10 from each sale of the Water Bank Hydro or Moisture Essence will be channelled to the fund to aid in the installation of the water filtration systems.
Check out the Laneige Water Bar at:
Aeon Mid Valley Megamall KL, 14 - 20 May 2018
Parkson Gurney Plaza Penang, 22 - 27 May 2018
Sunway Pyramid KL, 29 May - 3 June 2018
Aeon Tebrau City JB, 3 - 8 July 2018