Find out how skin bacteria can actually work to your benefit with Dior's latest eco-friendly skincare collection
On a sunny afternoon worthy of the first bloom in Seoul, Korea, Dior Beauty introduced its latest Hydra Life skincare range that claims to offer lasting hydration unlike any of its previous products. This game-changing move for the brand is largely due to its revolutionary approach to the skin via metagenomics. 
THE SCIENCE
Before your eyes glaze over at that last sentence as you start thinking "Oh, another lengthy explanation with scientific jargon," fret not—this new method carries all the answers to potential skincare dilemmas you have. Metagenomics refers to the process of taking insight and data from the skin as a living organ.
In simpler terms, the upper layer of the skin is an oft-overlooked part of the body that you should start paying attention to if you want glowing skin, all thanks to a host of microorganisms on it, termed skin flora.
"Skin flora produces molecules essential to the proper functioning of the epidermis (sugars, lipids, etc.) and, in return, feeds on certain products of skin cells: we witness the cycle of life on the scale of the skin. ONE CANNOT LIVE WITHOUT THE OTHER, AND THERE CAN ONLY BE A SUSTAINABLE BALANCE BY ACTING UPON THE TWO WORLDS AT THE SAME TIME." – Édouard Mauvais-Jarvis, Dior Environmental and Scientific Communication Director 
Fun fact: Skin flora actually contains bacteria that aren't visible to the human eye. Akin to the intestinal bacteria in your gut, skin flora is necessary to prevent other microorganisms from invading and harming your skin—think of it as probiotics for your complexion. According to Mauvais-Jarvis, the skin flora in Dior Hydra Life works on all skin types—plus, he also does not recommend using harsh products on your skin such as antiseptic soaps as those will damage your skin flora.
THE INGREDIENTS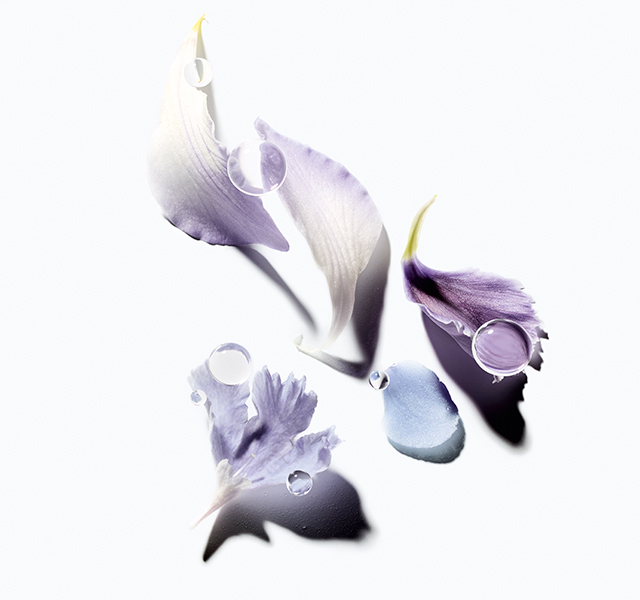 Active ingredients in Dior Hydra Life's range include Haberlia Flower and Mallow. Haberlia is native to Switzerland and is able to survive a period of drought with seemingly 'suspended' vital functions, and is then revived with a drop of water—talk about Mother Nature at her best! This flower helps to stimulate skin flora to produce ingredients beneficial to the skin. Mallow is a unique bloom that's picked from the Dior Gardens and is renowned for its anti-aging properties. "It stimulates water circulation inside the cells, thus increasing hydration within your skin," says Mauvais-Jarvis. "You need to have hydration in your cells for it to perform correctly."
THE ECO-FRIENDLY DIRECTION
The brand has also undertaken a more sustainable direction with Hydra Life, from minimising the presence of silicone and petrochemical derivatives to the products, to the removal of unnecessary elements in its packaging—this includes leaflets, cardboard, and cellophane. 
"Dior Life is a great opportunity for us to show what we're doing about environmental responsibility that isn't really visible to the public. Our factories have diminished its water usage by 70% (which is significant) by optimizing the cleaning process during manufacturing. This also has decreased the use of electricity in our factories, and we have environmental audits alongside minimal transportation with our product distribution. We also incorporated energy-efficient lighting in our factories—so we have a lot of things going," says Mauvais-Jarvis.
THE LINEUP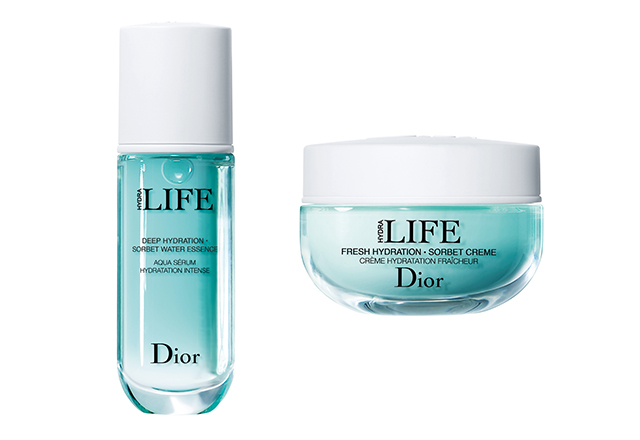 The dynamic duo of the lineup has got to be the Fresh Hydration – Sorbet Crème and Deep Hydration – Sorbet Water Essence. As per its name, the former offers a fresh boost of hydration with featherlight texture in the form of a gel crème formula. The Sorbet Water Essence boasts a unique 3-in-1 formula that combines a hydration of a serum, toning effect of a lotion, and exfoliating benefits of a gentle peel. We recommend to place one or two drops on your hand, apply over your face in the morning and night before the Sorbet Crème for beautifully hydrated skin.
No new skincare lineup is complete without a handful of masks to impart a lit-from-within glow to your complexion. The first of Dior Hydra Life's mask range is the Glow Better – Fresh Jelly Mask, a citrus-hued jelly-like mask that works under three minutes (yes, you read that right) to energize your skin. It also functions as a gentle peel and mechanical scrub thanks to fruit acids and crushed apricot kernel micro-grains.
A stellar twist to the conventional clay mask is the Pores Away – Pink Clay Mask—we love its air-whipped texture that helps minimize the appearance of pores and mattifies the skin. Those who love a thicker mask texture for a complete pampering experience will like the Extra Plump – Smooth Balm Mask. A blend of white pine oil and botanical ingredients serve to nourish the skin in a heartbeat.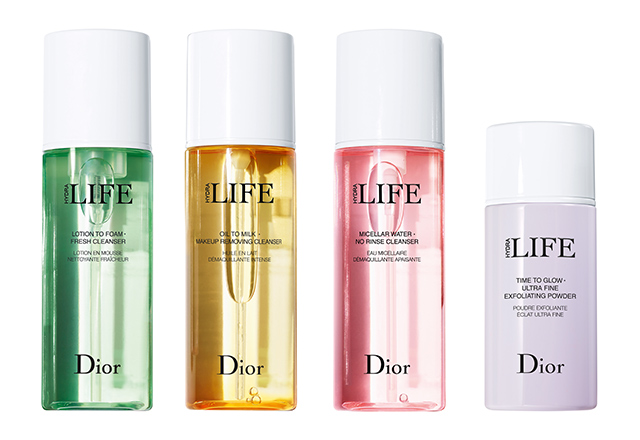 Alongside that, an extensive range of cleansers is also available from Dior Hydra Life. Whether you're a fan of no-rinse cleansers, milk cleansers, or even exfoliating powders, take your pick from the Lotion To Foam – Fresh Cleanser, Oil To Milk – Makeup Removing Cleanser, and Micellar Water – No Rinse Cleanser to remove makeup and impurities from your face. A favourite of ours is the Time To Glow – Ultra Fine Exfoliating Powder that transforms from powder to a crème-like texture as you lather and exfoliate it over your skin. 
Sneak a peek at beauty and lifestyle vlogger Alicia Tan's beauty routine as she preps her skin before attending the launch of Dior Hydra Life in Seoul, Korea:
Dior Hydra Life is now available at all Dior Beauty counters and stores nationwide.
Related stories:
Watch: Highlights of our exclusive #BuroxDior picnic party last week
A picture-perfect picnic in KL to celebrate Dior Hydra Life