L'Occitane cuts back on over 40 tons of plastic packing this season, Lush responds to anti-trans allegations and more
Happy new year! Ahead we have a wide array of news—from the good to the sad, find all the beauty industry headlines you missed out on from last month!
L'Occitane cuts back on over 40 tons of plastic packing this holiday season
The beauty brand's commitment to reducing waste has been well-documented, such as their recycling initiative. However, their latest achievement is a stride in the brand's personal journey towards sustainability. As compared to last year, the brand has managed to cut down their consumption of over 40 tons of plastic packaging. We hear you ask: "How did they manage that?"
Well, according to the brand, when designing their holiday collection and gift sets, they kept their green factor in mind. By replacing certain parts of their packaging materials with more sustainable options, the company was able to reduce their environmental impact considerably as compared to last year.
Aman launches a new fragrance line
Perfume enthusiasts—prepare to treat your olfactory senses. Aman, the luxury resort brand announced its newest venture into the beauty world earlier this month. In collaboration with master perfumer Jacques Chabert, the brand has launched five gender-neutral scents that are guaranteed to titillate the senses.
Chabert, who was born in Grasse (also known as the capital of perfumery is a veteran of the industry with over 50 years' experience in the fragrance industry. The five scents he has created are as follows: VAYU (inspired by Amanpuri, Thailand), AYOM (inspired by Amanjiwo, Indonesia), UMBR (inspired by Aman Venice, Italy), ZUAC (inspired by Amanjena, Morocco), and ALTA (inspired by Aman New York).
The chairman and CEO of Aman, Vladislav Doronin, says: "The Spirit of Aman is an emotion that can be felt at each of our hotels and resorts. The otherworldly locations, the unique experiences and the connection with the landscape play a role in this feeling that is difficult put into words. In launching Aman Fine Fragrance, I feel that we have answered the call of our most devoted guests who have personally expressed their desire for such a range, and I hope that in turn we can evoke contented memories of time well spent in our destinations."
Find out more here.
Lush apologises to the trans community over donation to anti-trans UK pressure group
The beauty retailer found itself in hot water earlier this month after anti-trans allegations were made against the company. The company admitted to donating a £3000 (approx. RM16,000) grant to the Woman's Place UK (WPUK). 
WPUK is known for its advocation for anti-trans measures; one of its five demands is that "the principle of women-only spaces" should be "upheld and where necessary extended". Further, WPUK speakers have allegedly demanded trans women's exclusion from all women's spaces, which includes toilets, locker rooms, prisons, and hospital wards.
The money from the donation was supposedly sourced from the brand's 'Charity Pot' sales. The proceeds from the product are typically distributed to small grassroots groups and campaigns, after a strict vetting process and background check. In light of this, the brand has received criticism for their apparent support of anti-trans groups.
However, Lush has released a statement to contradict the allegations. The brand states: "Over the last 5 years, Charity Pot has given grants to 514 LGBTQ+ groups totalling £1.6 million. Our intention is to continue to fund the many wonderful trans groups that come to us needing help to stay safe and fight for acceptance and we hope that this has not put you off applying. We never wish to let you down or to not be right there by your side during your struggles."
Fenty Skin arrives at Sephora Malaysia
If you're a Rihanna stan, you'll be pleased to learn that her second venture into beauty, Fenty Skin, has finally been made available in this neck of the world. The brand made its official in-store debut on December 26th; you can find the whole line out now!
This includes the Total Cleans'r, the Fat Water toner, the Hydra Vizor SPF moisturiser and the Instant Reset night gel cream.
Find out more here.
Benefit's co-founder Jane Ann Ford dies at age 73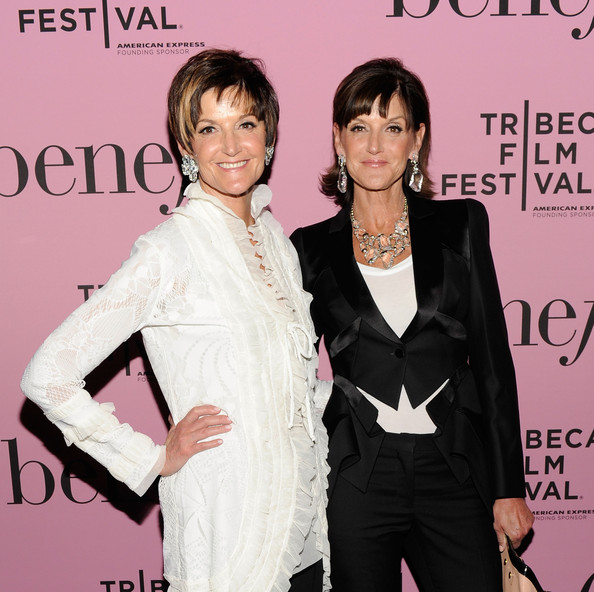 The beauty mogul, who spearheaded one of the industry's first 'indie' brands died earlier this month on December 2nd. The entrepreneur started Benefit in 1976 with her sister Jean Ford, who died in January last year. The brand shared a statement about the loss, which reads:
"It is with heavy hearts that we share the news of a devastating loss for the Benefit family. Jane Ann Ford, our beloved co-founder, has passed away. A passionate leader and loving sister, wife & aunt, Jane's legacy will forever live on in our Benefit DNA. Her passion and tenacious spirit will be remembered as we honor and carry on her legacy in everything we do as a company, a team, and a Benefit family around the world."
Gucci Beauty releases two new complexion products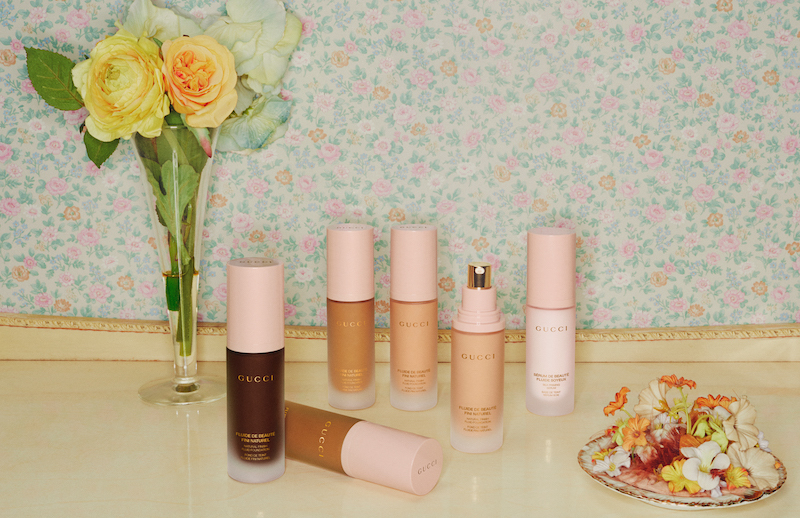 The newest additions to the Gucci Beauty family will have you glowing and flawless all day long. The Sérum De Beauté Fluide Soyeux and the Fluide De Beauté Fini Naturel are your skin's answer to long-wearing, natural-looking foundation.
The Sérum De Beauté Fluide Soyeux is a silk priming serum that visibly plumps an d evens the skin out, prepping it for your foundation. Prepare to watch your fine lines and wrinkles blur before your eyes—this one's a winner!
The Fluide De Beauté Fini Naturel on the other hand, is your new favourite foundation. Blurring and buildable, you'll get just the coverage you're looking for! It's lightweight on the skin and non-greasy too, so you'l have everything you need for a flawless finish.
The products are available from 21st December onwards at KLCC Gucci Beauty store and Gucci Beauty counter in Sogo Southkey Mall.
Drunk Elephant releases a brand-new facial spray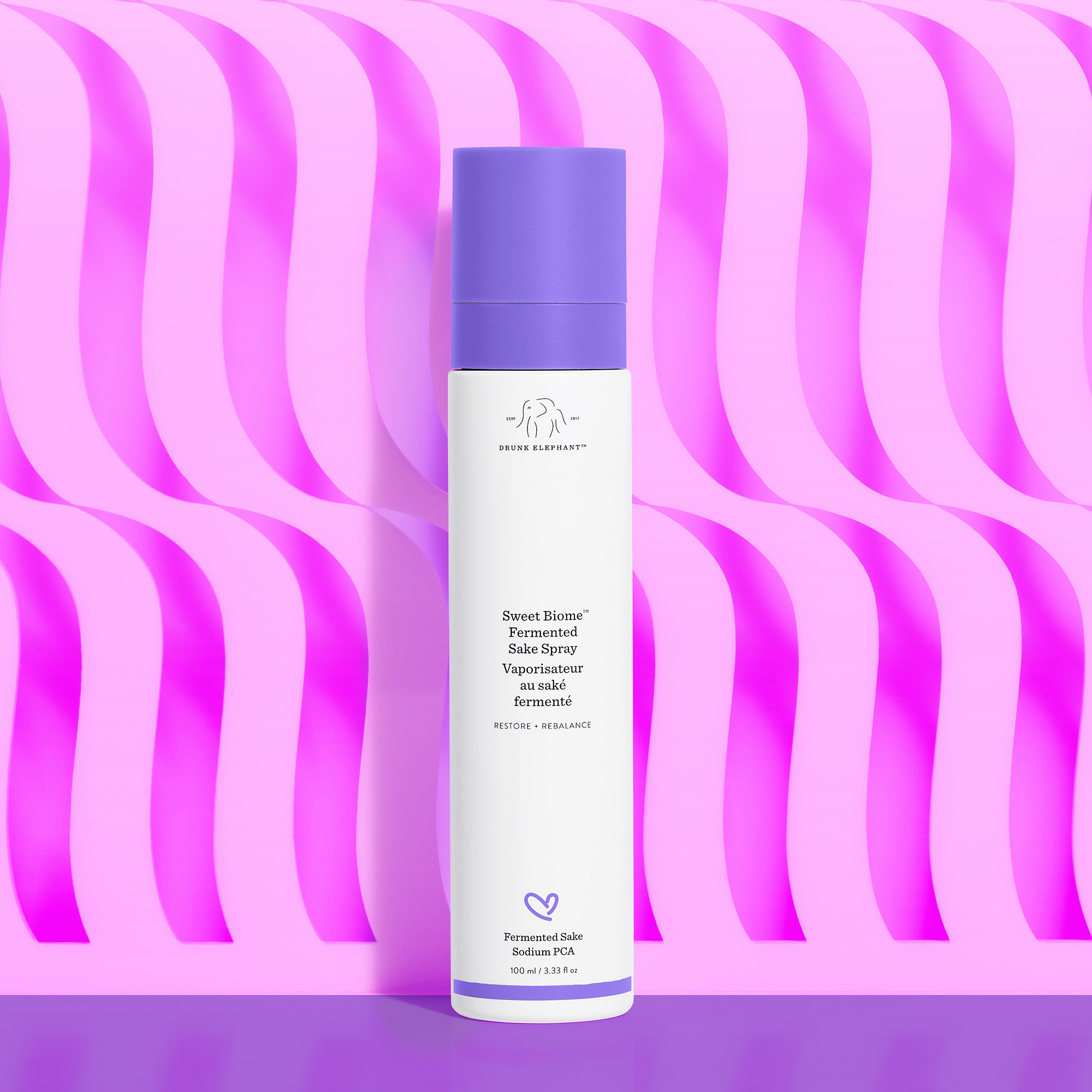 Meet the Sweet Biome Fermented Sake Spray—the latest release from Drunk Elephant's 2021 lineup. The biocompatible spray replenishes your skin's healthy natural microbiome with the power of vital amino and fatty acids, electrolytes, and ceramides, all while keeping your skin balanced.
Plus, powerful electrolytes like coconut water and sodium PCA provide potent antioxidant protection and critical hydration while natural minerals like zinc, copper, and calcium gluconate reduct reness and promote healthy collagen production. 
The result is a balanced acid mantle and microbiome, hydrated skin, and healthy collagen production.
Find it at Sephora from 1st Jan 2021.
For more beauty news, click here.