Makeup
TUTORIAL: How to look put together in less than 5 minutes
In a flash
Image: Instagram/@tashimrod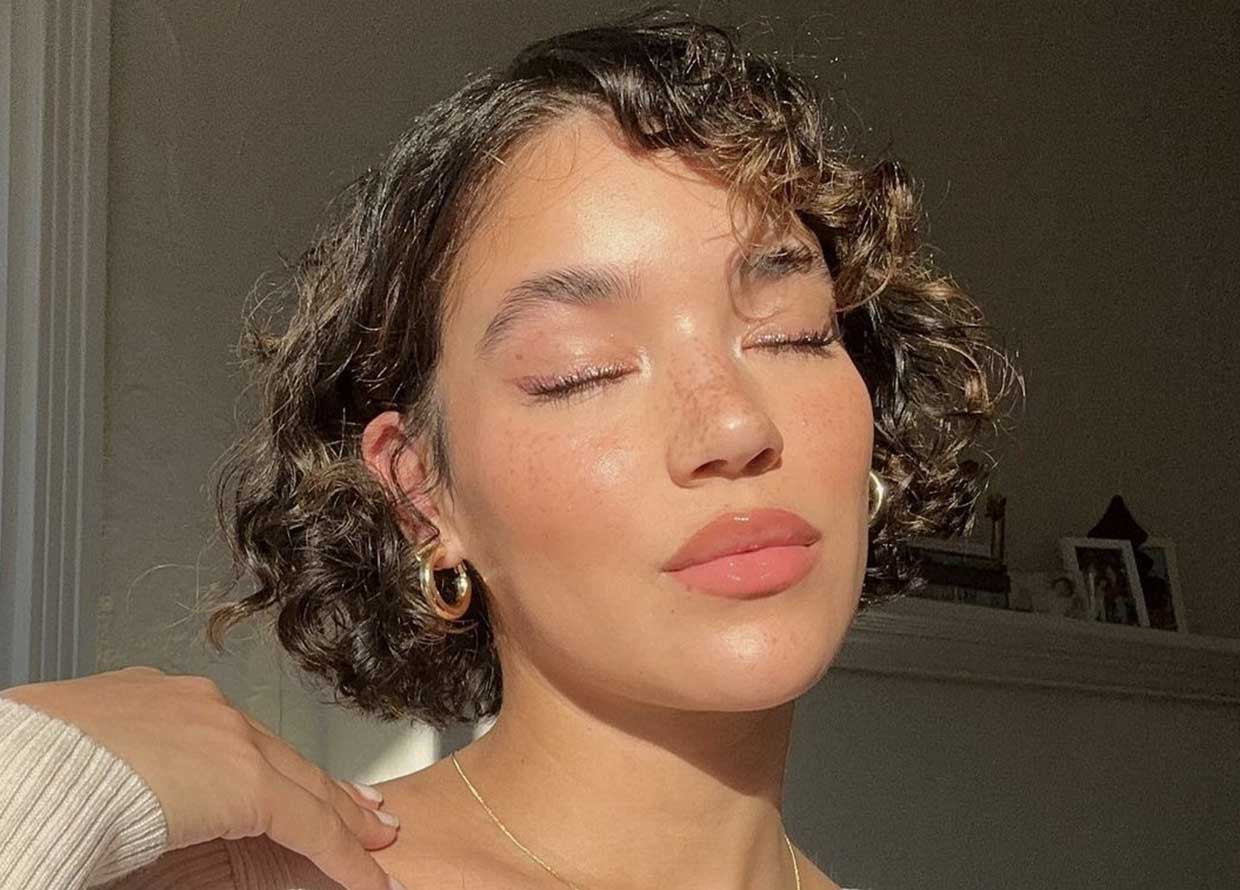 Running late… perpetually? Here's our tried-and-tested guide on how to make yourself look presentable in five minutes or less.
Oh god. It's happened again. You set seven alarms for work this morning, but you've managed to sleep through every single one. You've got to leave the house in exactly 10 minutes, and at least five of those are going to be spent getting dressed for the day.
Now, it doesn't sound so bad until you look in the mirror. It's a harrowing sight—dull skin, pale lips and sullen cheeks, and tired eyes with absolutely zero light behind them. It's a situation.
Unfortunately, the clock is ticking so you have two options: face the world as you are—a real creature of the night—or follow our five-minute makeup routine. Yeah, we'd pick the latter too. Ahead, find our best tips for looking presentable when you're pressed for time (and scroll to the bottom to watch it in action):
Step 1: Hydrate your skin (and don't forget SPF)
Good skin prep is non-negotiable if you want a flawless-looking base. Hydrating your skin properly and priming it well will help your base go on smoothly and keep it on for longer. To save time, use an essence to hydrate the skin and follow up with a priming SPF.
Step 2: Apply a CC Cream to even out your skin tone
You can be as sloppy with this step as you want—CC creams are generally quite forgivable despite their medium coverage. A tinted moisturiser also works well, but if you'd like to skip concealer entirely, the colour-correcting benefits of a CC cream are the way to go.
You can use your fingers to blend it out like a regular moisturiser, but we'd recommend using a foundation brush so you can get the most even application. If you're going the tinted moisturiser route and you need a little extra coverage, you can dot a little concealer under the eyes and on your problem areas and blend it out with your fingers or the foundation brush.
Step 3: Define your lips with a lip liner
If you're looking for a way to instantly bring life into your face, reach for your nearest lippy. We prefer to use lip liners here as they offer the most long-lasting results—a must when you're rushing out the door—but a lip stain or lipstick will also do. The goal is just to add colour to your face to make you look alive!
Step 4: Get some colour in your cheeks, too!
While we're on the topic of colour, you'll also want to flush out your cheeks. Whether you're using a cream blush or the same lippy on your pout, you'll want to opt for liquid or cream formulations. They are much easier to blend out than powder formulations, especially when you don't have the time to let your foundation set before your next layer.
Applying powder blush directly onto your foundation will cause a patchy, cakey finish—exactly what you want to avoid when you're trying to look put together on the go. Instead, save the powders for the very end of your routine, and use them sparingly!
Step 5: Tightline your eyes and use a coat of mascara (curling optional)
You could actually stop at blush, but if you'd like to add a little more oomph to your look, we'd suggest tightlining your upper lashline with a pencil liner. This is a quick way to add definition to your eyes, making you look more awake instantly, and it's a lot quicker than trying to do a wing under pressure.
The best part is that you don't even have to be neat—the beauty of using a pencil or kohl liner is that it's extremely blendable and easy to work with. Just slap a little product into your lashline, and use your fingers to blend out and clean up any unwanted smudging. Then, follow up with a liberal coat of mascara to cover up any messes.
Again, you can be messy with the mascara—we'll clean it up later! Just wait for it to dry down while you move on to the next step, and then go back in with a clean spoolie to separate out any clumps and gently scratch off any unwanted mascara on your eyelids.
Step 6: Brush brows through with a brow gel and fill in any gaps with a brow pencil
If you don't have time to do a full brow look, here's a hack: Start by brushing your brow hairs up into place. This will help you spot any gaps that you can then fill in with your go-to brow pencil. Now, if your brows aren't naturally dark or thick, you could go in with a coloured brow gel instead to easily add definition to your face framers.
Step 7: Finish up with a gloss to pull the whole look together
Now, again, you could stop here, but if you'd like to make this look into more of a moment, adding some gloss is a really easy way to make it look like you tried harder than you did. Plus, it's a great way to keep your pout moisturised throughout the day!
Voila! Your guide to looking alive in a time crunch—now, watch Senior Beauty Writer Red put the routine to the test (and nail it in just under five minutes!):
@buromalaysiaRunning late? Us too. No worries—Senior Beauty Writer Red has put together the perfect 5-minute makeup routine to help you look alive when you're pressed for time. Head to buro247.my for the full product list and more tips♬ sonido original – spd_sngs.k
For more beauty stories like this, click here.
| | |
| --- | --- |
| SHARE THE STORY | |
| Explore More | |