The iconic Caudalie Beauty Elixir celebrates its 20th anniversary this year
"Once upon a time, there was a book of spells found on the banks of the Seine, in Paris. A recipe was found in it for the youth elixir used by the Queen of Hungary in the 16th century. It is said that she charmed the King of Poland, thirty-five years her junior, with her radiant complexion."
That centuries-old recipe went on to inspire Caudalie to create the Beauty Elixir, now an iconic mist and holy grail product for many around the world. A brilliant multi-tasking mist (it hydrates, tones, refreshes the skin, and sets makeup), it is no secret that the Beauty Elixir is a staple on the beauty shelves of actresses, makeup artists, and models. This includes the likes of Victoria Beckham, Cara Delevingne and Rosie Huntington-Whiteley, who has just been named the official ambassador of the cult favourite product.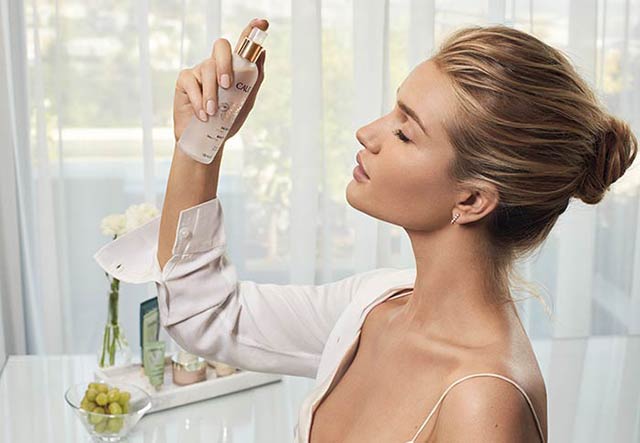 This year, the Beauty Elixir turns 20—a significant milestone. To celebrate, Caudalie has unveiled the best-selling mist in a luxurious limited edition design, stamped with a gold vine and crowned with a matching cap; a design fit for a queen, if you will. It is a new design, with the same formula that we have come to love.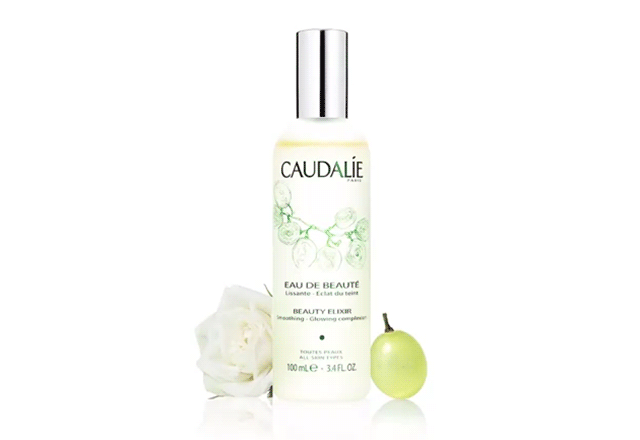 We had the pleasure of catching up with Mathilde Thomas, founder of Caudalie, in Seoul recently to delve a little further into the Beauty Elixir, as well as her take on beauty and skincare trends: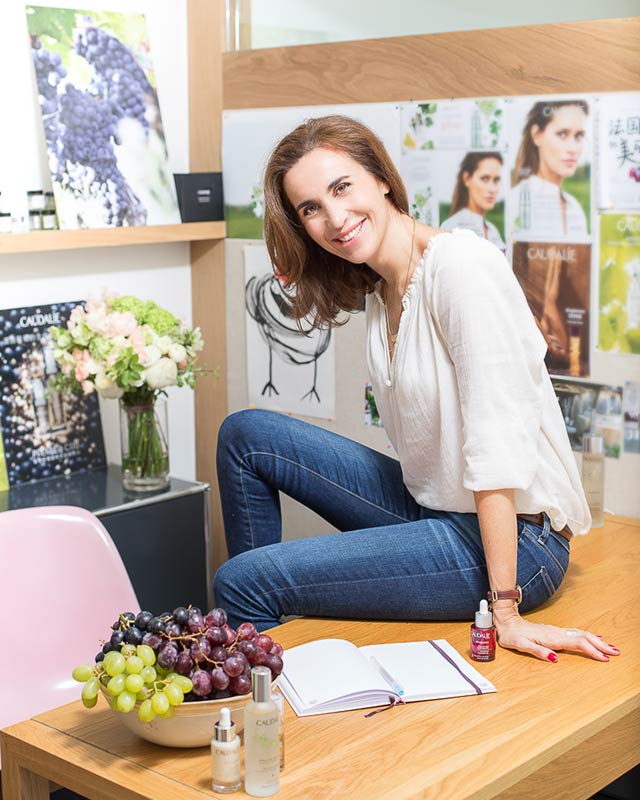 What do you think people might not know about the iconic Beauty Elixir?
"I don't think people know that it was originally the recipe of Queen Isabelle of Hungary's elixir of youth. She was getting old, in her seventies, yet the King of Poland wanted to marry her because of her beautiful complexion. 
People also might not know that it is paraben-free, vegan and all-natural. You need to shake it before use because I didn't want to put any emulsifier in the formula so it is 100% natural. I call it my little espresso, because it wakes my skin up, any time of the day."
There are many uses for the Beauty Elixir, but what is your personal favourite way of using it?
"I like to have the travel-sized one in my bag. I overuse it when I'm in the plane—and due to work, I'm always in a plane. I love using it because it is anti-bacterial, it smells good, it refreshes and wakes me up. I also like to use it to set my makeup."
Which designer are you hoping to collaborate with next for the Beauty Elixir?
"At the moment, I am in the midst of talks with a French designer for a collaboration. But I can't say anything yet because it's not confirmed. So, we'll see."
What are 5 of your personal favourite products from Caudalie?
"What I like to do first thing in the morning is to double cleanse. I do this by mixing the cleansing oil and foaming cleanser—because I'm usually in a hurry. Then I will put on the Vinoperfect Radiance Serum, followed by the Premier Cru moisturiser, which I really like. After that I'll spritz on the Beauty Elixir."
Beauty tips for the woman who is always on the go like yourself?
"Before long-haul flights, put moisturiser all over, including the body—so it is easier to recover from jet lag. Instead of a moisturiser, I actually put a thin layer of moisturising mask on my face. Then on the plane, I'll try to put on some sheet masks if I can, and I'll also spritz on some Beauty Elixir and eye contour cream."
What do you see as the next big thing in skincare?
"Sun protection. Everybody is looking for high sun protection that is natural. So we're trying to reduce the percentage of sunscreen molecules, and have the molecules stay at the skin's surface—not be damaged by the UV and not penetrating the skin—and to have higher protection."
And what skincare trend are you into at the moment?
"I'm currently working with Harvard on energy. When we age, our cells do not synthesise the molecules as well as they used to. This is what we're trying to address. We're working on energy, so that when we age, our skin can better synthesise the molecules, to take in our skincare just as well."
How would you define French beauty, and how would you compare it to say K-beauty?
"I would say the French care more about the glow rather than wrinkles, and we're specialists at the no-makeup makeup look. Korea women look flawless, like dolls. They layer so many products on the face—I think the French are lazier in comparison—it is a lot of work, but if it helps, then I don't see why not."
What have you picked up on from the K-beauty trend since Caudalie has been in Korea, and how have you incorporated it into the brand?
"I was really impressed by their layering techniques. Picking up on that, I launched the Vinoperfect Concentrated Brightening Essence earlier this year, which complements the Vinoperfect Radiance Serum. The serum has been a huge success, but I wanted to boost it with a lotion but something very light, so I developed the essence. The essence is loaded with glycolic acid and also white peony extract, hence it helps to brighten, lighten and even the complexion.
I'm also really impressed by the textures here in Korea. Next year, I'll be launching two new serums in the form of texturised water, and the texture is really inspired by K-beauty."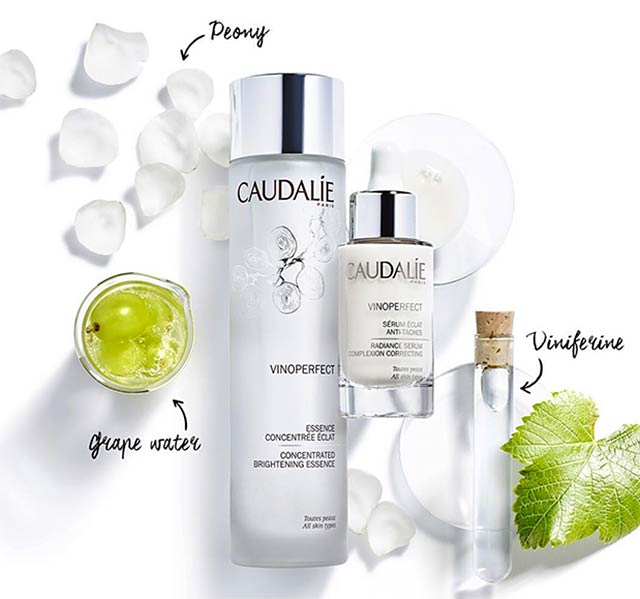 The Caudalie Beauty Elixir Limited Edition is now available at Caudalie and Kens Apothecary stores. 
Related stories:
24 Questions with Mathilde Thomas
Caudalie's new essence is inspired by Korea's popular 'layering' skincare technique